august giveaway
The New-Car-Loan Giveaway
To celebrate the launch of our new car loan, we're giving away a $1,000 fuel voucher to one lucky customer. To get a chance at winning, all you need to do is apply for and accept a Jacaranda car loan offer by the 31st of August, and you'll be automatically entered into the draw.* Sound good? Apply for a car loan today and you just might be the lucky winner who pockets the fuel voucher!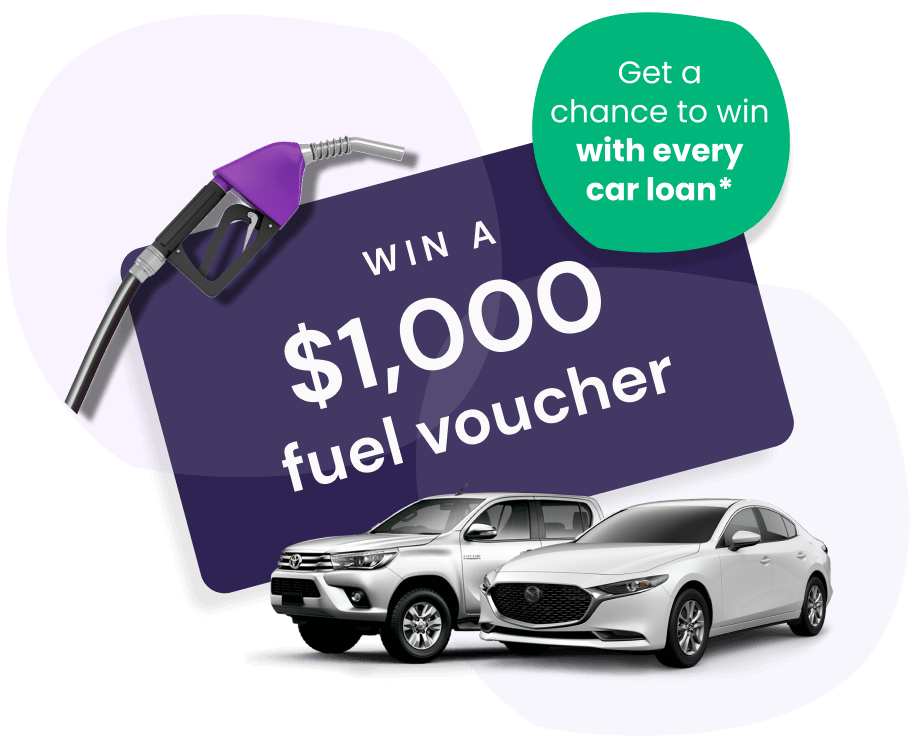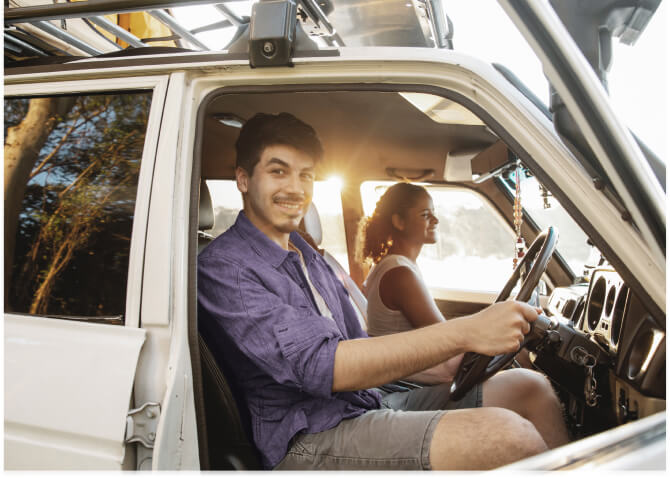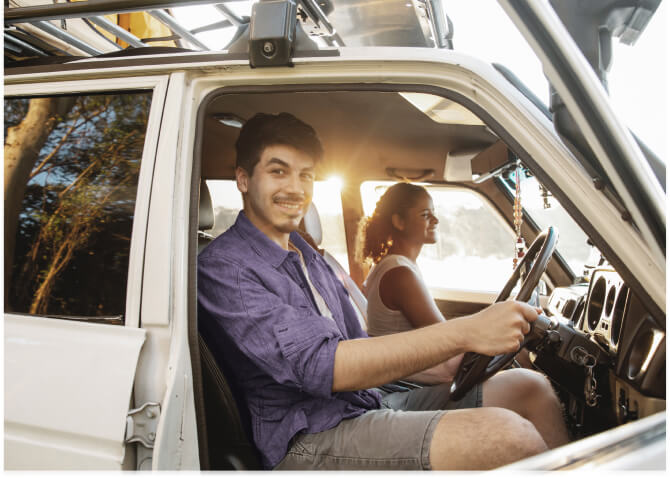 CAR LoanS JUST GOT BETTER
Competition details
Giveaway dates: Monday 1st of August 8am AEST - Wednesday 31st of August 11:59pm AEST
Winner drawn: Monday 5th of September at 11am AEST
How to enter: Apply for and accept a Jacaranda Finance car loan to be automatically entered into the draw to win!
the fine print
Terms And Conditions
General
Entry instructions and prize information form part of these Conditions of Entry. By participating, entrants agree to be bound by these Conditions of Entry. The Promoter is Jacaranda Finance (ABN 53 162 078 195) of 349 Coronation Drive, Milton QLD 4064. Telephone number 1300 189 823.
Entry Into The Draw
To be eligible for entry, entrants must be 18 years of age or older and an Australian resident, currently residing in Australia. Employees of Jacaranda Finance, as well as their immediate families of the Promoter and related companies, are excluded from this promotion.
Immediate family means any of the following: spouse, ex-spouse, de-facto spouse, child or step-child (whether natural or by adoption), parent, step-parent, grandparent, step-grandparent, uncle, aunt, niece, nephew, brother, sister, step-brother, step-sister or first cousin.
When To Enter
From 8 am AEST on 1 August 2022 until midnight AEST on the 31st of August 2022, entrants who complete the giveaway requirements will be entered into the competition. Entrants must comply with the required entry conditions outlined below within the promotion period to be considered in the draw. The Promoter accepts no responsibility for any late, lost, or misdirected entries due to technical disruptions, network congestion or for any other reason.
How To Enter
All applicants who are successful in receiving and accepting a Jacaranda Finance car loan will automatically be entered into the $1,000 fuel voucher giveaway draw. The applicants who apply and are not approved or who do not accept will not be considered for the prize.
Number Of Entries Permitted
The permitted number of entries is limited to one per car loan and one per person. Multiple approved loans do not equal multiple entries.
Prize On Offer
There will be one winner only of the competition giveaway. The winner will receive a $1,000 voucher from Jacaranda. The prize is as stated and is non-transferable.
How Winner Will Be Notified
The promoter's decisions are final, and the promoter will not enter into any further correspondence unrelated to the giveaway. The winning entrant will be chosen at random by the promoter. The winning entrant will be notified via email within the week of the drawing.
It is the entrant's responsibility to notify the promoter of any changes in their contact details during the promotional period. A request to access or modify any information provided in an entry should be directed to the promoter. It is the duty of the entrant to be wary of any fake accounts impersonating the promoter throughout the promotional period.
Prize Conditions
The promotion is in no way sponsored, endorsed, administered, or associated with Facebook, Instagram, or any of the publications on which it is advertised.
Any prizes not claimed within one (1) week of the drawing will be awarded to another random winner. The promoter shall not be liable for any loss or damage whatsoever which is suffered (including but not limited to direct or consequential loss), or for personal injury suffered or sustained, as a result of taking the prize, except for any liability which cannot be excluded by law.
Privacy Policy - Handling Your Information
The promoter will handle entrants' personal information in accordance with the Privacy Act 1988. By entering into this competition, the entrant consents to relevant personal information being used by the promoter or related companies and third parties for marketing purposes, including the publication of the winning entrant's name, Instagram/Facebook username and competition entry details on the promoter's website.
The promoter collects the applicant's Instagram or Facebook information (i.e. username) and email address in order to contact them if they are drawn as the winner of the End of Financial Year Giveaway. Additionally, by entering into this competition, the entrant gives permission for their mobile phone number to be used for marketing and promotional purposes. Upon initial contact informing the winning entrant of the result, further contact information may be requested. This information will be protected and won't be divulged to anyone other than the entrant.
For further information regarding the promoter's privacy policy, please see the relevant privacy statement on Jacaranda Finance's official website.
Release
By entering this competition:
The entrant releases and holds Jacaranda Finance and its related entities, Instagram and Facebook from any liability, damages, losses or injury resulting in whole or in part from the entrant's participation in this competition;
The entrant acknowledges that the giveaway is in no way affiliated, sponsored, endorsed or administered by, or associated with Instagram or Facebook;
The entrant is liable for remaining vigilant for fake accounts on Instagram or Facebook attempting to impersonate Jacaranda Finance or an employee of Jacaranda Finance, and to not disclose any personal information to these fraudulent accounts;
The entrant understands that the promoter assumes no responsibility for any error, omission, deletion, defect, delay in operation or transmission, communications line failure, theft or destruction, unauthorised access to or alteration of any online competition entries, and Instagram or Facebook direct messages.