Car Registration Loans Up To $10,000 with no hidden fees! Apply Now!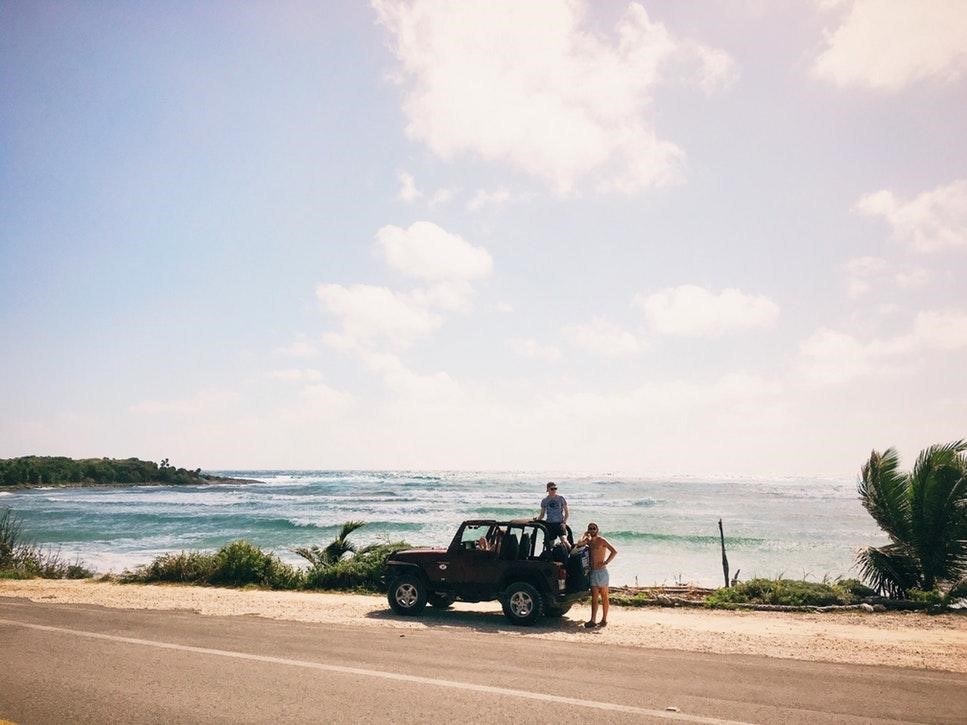 Have you found your dream car? Ready to start cruising down the coast? So, what's stopping you? If you are halted by car registration expenses, stay tuned! Jacaranda Finance offers fast and easy small car registration loans!
Our fast, small car registrations loans are the ticket to solving all your car finance problems. Jacaranda Finance is a 100% online loan company that can offer same day approval loans, with no hidden costs.
Our vision is to give all our applicants a fair go when it comes to applying. We have designed a simple application, with a 60-minute turnaround (if application made during business hours and we don't require any additional documentation). Jacaranda Finance wants to ease your money worries by creating a simple loan process that gets you back to what you do best, fast. So, let's delve more into what can make a car registration loan perfect for your car finance problems.
Firstly, why Jacaranda Finance?
Before you decide to apply with us, we want you to get to know us. So, here's a few opening questions that will speed up the process:
Are we fast?
We sure are! Our application will take you just a few minutes to complete. Once submitted, we aim to have your application outcome delivered to you in 60 minutes (if application made during business hours and we don't require any additional documentation). Therefore, when we say quick loans, we mean business!
To speed up your fast loan application, try out our loan calculator! It does all the work for you. Simply head to the Jacaranda Finance website and the calculator is located at the top of each page. Select how much you wish to borrow and for how long, and it will show you your weekly/fortnightly or monthly repayments. Then, once you are happy with your terms, click 'Apply Now'. It's that easy!
How much does it cost to borrow with Jacaranda Finance?
Jacaranda Finance is 100% upfront about all costs. That means no sneaky fees hidden in the fine print at the bottom of your contract. Here's a breakdown of our small loan costs.
Firstly, our costs differ depending on your loan terms.
For small personal loans ranging from $300 to $2,000, there is a 20% establishment fee charged upfront + a monthly fee of 4%.
You can easily cover the costs of car rego with a small personal loan, however, if you're also looking to pay for car repairs or maybe a new set of tyres, then consider a medium secured personal loan.
For medium secured personal loans, the costs are an establishment fee of $400 plus an annual percentage rate of 48%. Our annual comparison rate is 67.41%. In addition, car registration loans from $2,100 to $4,600 require a car, motorbike, boat or caravan to be provided as security. If you cannot provide security, please apply for $2,000 or less.
We also offer large secured loans from $5,000 to $10,000. These loans have an annual percentage rate of 21.24% with a comparison rate of 48% per annum. Again, these are secured loans so you will need to supply some sort of security such as a car, motorbike or caravan.
If you're looking to do some serious work on your car then this may be the loan product that could help you out.
On all of our loan products you will also be charged a $35 dishonour fee if an automatic payment fails to come out of your account.
Is Jacaranda Finance a responsible lender?
We encourage everyone to apply, however, when we evaluate loan applications we do adhere to responsible lending practices. We will not approve you if we believe you cannot afford the repayments.
Do you have simple repayments?
We want to create a hassle-free loan experience, so we use the latest in safe banking technology to simplify repayments. Furthermore, when it comes to repayments, we simply direct debit your nominated bank account either weekly, fortnightly or monthly depending on which option you prefer.
Now that we are better acquainted, let's talk car registration loans!
What are car registration loans?
Well, essentially they are a type of personal loan. In addition, a personal loan can typically be used for many different purposes.
If you find yourself falling short of car costs, then try one of our loans to put you in the driver's seat!
So, what do I need to apply for car registration loans?
Before you apply, there is a small checklist of requirements to look over. Check them out below:
Be over 18 years of age
Be an Australian citizen, or have permanent residency
Receive a regular income into a personal bank for the last 90 days
Have an active contact number and email address
Once you have checked you meet all these requirements you are ready to apply today!
How do I apply for car registration loans?
When you've checked off all the requirements on our checklist, you are ready to apply. So, here are some handy steps to follow when completing your application:
Step one: Applying online
Jacaranda Finance is 100% online and we have created a fast online loan application for your convenience. We want to create a loan experience that is hassle-free and won't drain your energy and patience!
Step two: Assessing your application
Once you have submitted your car registration loan application, we will begin to assess your application based on the personal details you provide.
Step three: Supporting documentation
Utilising the latest in safe banking technology, we are able to create a loan application process with no paperwork! So, how do we do it? Well, with banking technology, we are able to access your bank statements for a read-only copy of your statements. So, say goodbye to endless photocopying and mountains of paperwork!
Step four: Responsible Lending
When assessing your car loan registration, we adhere to responsible lending practices. Therefore, we won't approve a loan if the applicant cannot afford the repayments. The last thing we want is to land you in unmanageable debt!
Step five: Collect your moolah! 
After submitting your application you can sit back and relax whilst you do all the work! Enjoy a catch up with a friend or a good book. If you are approved, your funds will be transferred into your bank account with the next round of banking. Times may vary depending on your bank's processing times.
How do repayments work for car registration loans?
Ensuring all our customers experience seamless repayments is a pillar of the Jacaranda Finance mission. Therefore, we utilise the latest in safe banking technology to automatically direct debit your bank account. No need to set a reminder to pay your bills, we've sorted it all for you!
Do we perform credit checks for car registration loans?
Yes, we do, however, we encourage all applicants to apply, and not to be afraid of credit checks. Credit checks are only one piece of our assessment policy. We also consider the state of your present finances and your current source of income.
Can I still get one of your car registration loans if I have bad credit?
Yes, you can!
At Jacaranda Finance we give all customers a fair go and don't judge purely on past financial mishaps. We believe applicants should be rewarded for good financial behaviour. If you meet the minimum requirements for a car registration loan, we will factor that into our decision.
Can I apply for car registration loans if I receive Centrelink payments?
Yes, of course!
Similar to bad credit, we don't judge an applicant based on whether they receive Centrelink payments or suffer from bad credit. We consider Centrelink payments a regular source of income.
See how our car registration loans can work for you!
Who is the product for? – Those who are looking for a fast processing short same day approval loan.
Who is eligible for a quick approval loan? – Must be over 18 years of age, a permanent resident, receive a regular source of income for at least 3 months and have a current phone number and email address.
What repayment terms do you offer? – From 12 – 24 months, depending on the amount borrowed.
What are the loan types available?  – Fixed.
Who is the lender? – Jacaranda Finance!
The lowdown on responsible lending
We have talked a lot about responsible lending and you may be thinking, "what do we mean by responsible lending?" Firstly, Jacaranda Personal Loans complies with all relevant Commonwealth and State Legislation. As part of our responsible lending policy, we also conduct credit checks.
We are, however, more lenient than traditional lenders such as banks. We consider your financial past as well as your financial present.
For information about the practices beyond responsible lending, visit the MoneySmart website.
Having trouble with your application? Let's troubleshoot it!
Technology can be tricky to navigate sometimes, that's why we are here to help. Here is a handy checklist to run through when car registrations loan applications gets stuck:
Check your mobile number is entered correctly and that you are connected to a network
Double check your email is correct. It's easy to forget or add an extra letter in! Happens to the best of us.
Check that your bank details are correct
When you type in your loan amount, no need to add a dollar sign, symbol or any words. We know you're talking about money! Also, check for commas or cents
If you are still stuck, please feel free to contact your friendly loan team on 1300 189 823 or visit the contact us page.
Ask us anything! We're ready to talk!
We may be a 100% online business, however, we still pride ourselves on quality customer service. Our team of loan experts are available for a chat at the touch of a button. Our loan experts are constantly monitoring the Jacaranda Finance website and phones so pop in and ask us anything!
Want to read more? Find out about how you could consolidate your credit cards! We've got all the details you need to know about cash loans for bad credit!