Here's what you need to know about Jacaranda Finance's Cash Advance loans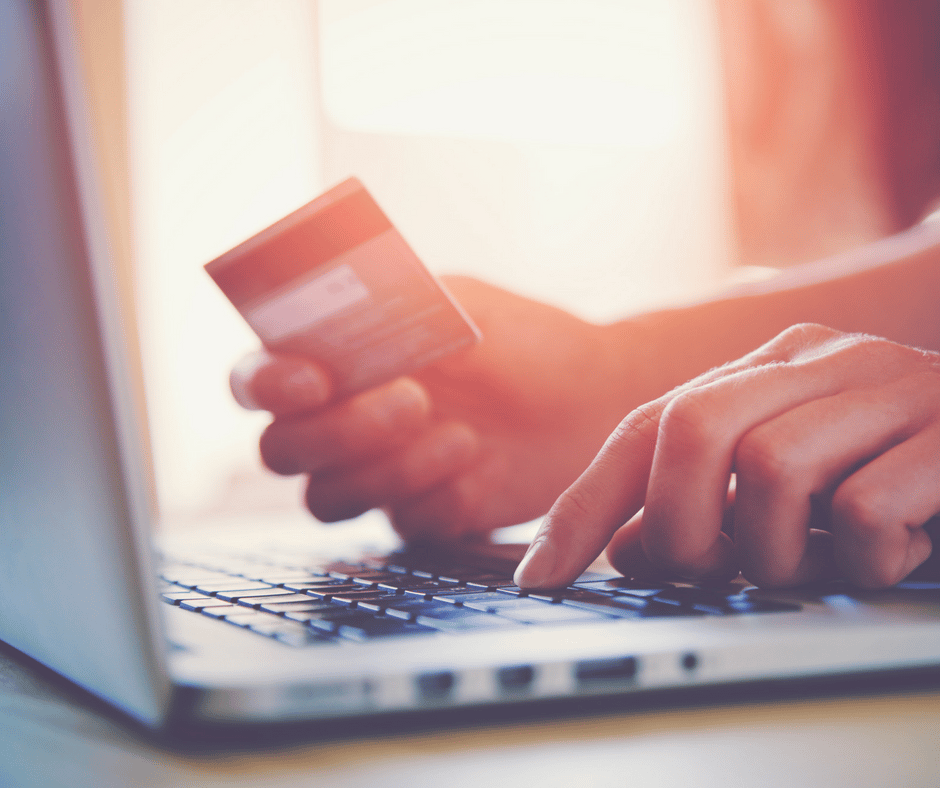 There's nothing worse than finding yourself strapped for cash, not knowing where to turn. It can be stressful, and it can give you a headache. Nevertheless, we've got a possible solution… it's called a cash advance. These loans can be incredibly useful for when you find yourself in a situation where you need cash fast. That's because getting a loan is super quick and easy to apply for. You could your cash on the same day! So, if you're keen to find out more about our loans? We have all the information for you.
What is a cash advance?
A cash advance is, in fact, a type of loan. In a nutshell, a cash advance is similar to a credit card cash advance, except our advance loans go directly into your account!
These types of loans often refer to when you receive money ahead of time that you repay later. In other words, they are a type of loan. They are useful for when you need to pay for something but don't have the funds readily available to do so.
Some advances can come from your employer. Whereby you make a request to receive some of your income ahead of time. You can also get these loans with Centrelink, meaning you can receive some of your income support early. In addition to a loan, a credit card advance refers to your ability to withdraw funds from your credit card. Our loans work in a similar way except you repay it along with a fixed interest rate, which is the cost of borrowing the loan.
How do I apply?
To apply for a loan, the first thing to do is to jump online. All you have to do is fill out our easy online application form. Once, you've done that, you have taken the first step towards applying for a loan.
What do information do I need in order to apply?
To apply, you'll need internet connection, and access to a device that connects to the internet. In addition, as part of your application, there are a few eligibilities to meet. The following is a list of the things required:
100 points of ID
Your internet banking details
Your contact number and email address
How do I know if I am eligible?
There are some requirements that you need to meet to be eligible to apply. This is because we take our responsibility as a responsible lender very seriously and don't just lend to anyone. Therefore, you can apply with us if you are:
To

qualify


for one of our personal loans, you must:
Be over 18 years of age
Receive a regular income into a personal bank account
Receive at least $400 per week or $800 per fortnight income
Be an Australian citizen, or have permanent residency
Have a direct contact number
Do you offer cash advance loans with no credit check?
If you've got bad credit you may be looking to see if you can get cash advance loans bad credit. Well, you've come to the right place. At Jacaranda, we may not offer an instant cash advance online no credit check required, however, we do offer fast loans, and we look at more than just your credit score! We prefer to look at other factors to give us an indication of your relationship to credit. For instance, we look at your recent financial history, which demonstrates to us whether you will be reliable with making your repayments on time.
How much can I borrow?
At Jacaranda, we do three different types of advances. The first type is small personal loans. With these types of loans, you can borrow between $300 to $2,000 repaid over a loan term of 12 months.
Our second type of personal loan is called medium secured personal loans. These are slightly larger, where you can borrow between $2,100 and $4,600 which can be repaid over 13 – 24 months.
We also offer large loans starting from $5,000 to $10,000 that can be repaid over 13 to 24 months.
How much do your cash advance loans cost?
Our smaller loans, come with an establishment fee of 20% the loan amount, as well as additional fees of 4% per month.
With our medium loans, they cost an establishment fee of $400 plus additional fees of 48% per annum.
A large secured personal loan has no establishment fee and an ANNUAL PERCENTAGE RATE (APR) of 21.24%
To give you a better idea of how much your repayments would be, check out our loan calculator.
There is also a direct debit dishonour fee of $35 if you miss any of your repayments. A useful website to visit is the Moneysmart website. It outlines the permissible fees and charges for these types of loans.
How do I repay my cash advance?
To make your repayments, we set up an automatic direct debit system. That way your payments can come out of your account automatically so that you don't have stress about making your payments on time. This can be set up so that your payments come out of your account on a weekly, fortnightly or monthly basis until your loan is completely repaid.
What can I use my advance for?
They can come in handy for a variety of reasons, though often they can be most useful when you need to pay for something asap. Here is an example of some of the ways cash advance loans can come in handy:
If you need to fix something on your car – perhaps you have a little accident or maybe your car just decides to break down. If your insurance doesn't cover it, car repair costs can be expensive. Cash loans can help you cover these costs easily and efficiently.
Car rego – another way a cash advance can come in handy is to use them to pay for your annual car registration. Rego can be tricky when it rears its ugly head as you must pay it in one go. So, these loans can be the thing you need to cover this cost.
New furniture – perhaps you've moved into your new place and you need to furnish it, cash advance loans can be the thing you need to help you fully equip your house with all the living necessities.
Needed household items – perhaps your fridge stops working, or you need to replace your washing machine. These things are often necessities that are necessary to have in your household.
Expensive utility bills – at times, bills can be higher than expected, for whatever reason that may be. Often, we can forget about utility bills and they can creep up on you when you least expect it.
Wedding costs – another use of our loans is to help pay for the costs associated with a wedding. Whether it's to pay for the dress, the caterers, the band or even the honeymoon. It's up to you and all depends on what you need the advance for.
Travel expenses – if you've got a big trip in mind, cash loans can be the thing you need to help turn your travel dreams into a reality.
Emergency expenses – for example, medical bills, funeral loans, or repair costs.
Why should I borrow from Jacaranda Finance?
There are several reasons why it's great to borrow fast cash loans from Jacaranda. Here is a list of some of the following reasons why you should come to us for your cash needs:
We are 100% online – since we are completely online, there is no need for you to even leave the house to get a loan with us! All you need is a decent internet connection and device to connect to the internet from and you are ready to go. There is no messy paperwork involved, everything is done electronically.
Our application process is fast! – another great benefit of our advance loans is how fast our online applications are. It only takes a few minutes to complete our application form. It's that easy! Then you'll receive an outcome of your loan application within an hour of submitting it.
We don't assess based on your credit rating – although we do credit checks sometimes, it's not the only thing we look at when we assess a loan applicant. We prefer to look at your recent financial transactions to make a fair assessment about whether you'll be able to repay the loan or not.
You can pay your loan off early – another great benefit of our loans is that you can pay it off early if you would like to. That means that if you ready to get rid of your debts you can do that! Plus, we don't charge you early exit fees!
Our fees are completely transparent – another benefit of borrowing quick cash loans with Jacaranda is that you won't have to worry about being sprung with any unexpected costs. That means that all our fees and charges are clear and upfront, and you'll know exactly what the fees and charges are before you enter the loan contract.
We don't just look at your credit score – when you submit your application, we don't simply look at your credit, we also look at your current relationship with money.
What should I look out for with personal loans
Cash advance loans can be great solutions for emergencies. Nevertheless, there are some things to keep in mind before deciding to borrow a cash advance.
Can I afford the repayments? A good question to ask yourself is whether you'll be to afford the repayments. Can the repayments safely fit into your budget and allow you enough breathing space to pay for all your other bills. The last thing you want is to leave yourself short, and unable to repay your bills.
Have I met the eligibility requirements? Before applying to ensure that you have checked the eligibility requirements. Otherwise, you'll just be wasting your time.
Is now the right time to borrow? Do you have many other financial commitments going on the same time? If so it could be worth considering waiting for these commitments to free up a little bit before you take the plunge into more debt.
What is the purpose of my cash advance? If your reason for getting cash advance loans is not super specific you could risk getting yourself into unnecessary debt. Personal loans should be to serve the purpose of keeping up with everyday expenses. This is dangerous and you could end up getting yourself into unnecessary debt this way.
Ultimately, cash loans are great solutions to cover expenses that you couldn't otherwise pay without them. They are easy to apply for and you can receive them straight away. Since they are 100% online there is no messy paperwork, so no mucking around trying to get your documents together. If it sounds like the solution for you, go ahead and apply now!
Apply today!
Want to read more? Find out how you could be eligible for an urgent cash loan!
We've got all the details you need to know like personal loans for debt consolidation and settlement loans!