The best cash loans Hobart has to offer | Up to $10,000

Sometimes life can get a little crazy and stressful. However, why should finances prevent you from treating your family to a new experience or short escape? Get the financial flexibility to take that holiday or give yourself the spiritual break you're craving. Therefore, if you're looking for the best cash loans Hobart has to offer, keep reading.
Historic Hobart receives a high number of tourists due to its heritage, scenery and location. However, with so many things to see and do, finances can be difficult to cope with. With the cash loans Hobart offers, there are exciting opportunities for the old and the young. Therefore, you can breathe a sigh of relief and bring Jacaranda Finance on board to help you with this process. We specialise in small loans which range from $300 – $10,600. From application to repayment, we'll get you the cash you urgently need from virtually anywhere in and around Hobart, all without leaving your hotel or apartment.
What are the cash loans Hobart has to offer?

A cash loan in Hobart is approved quickly, usually within hours of application. Funds are then made available fairly quickly after approval, between a few hours to about 24 business hours. Times will vary depending on the speed of your bank.
A cash loan can give you access to funds when you need it. Therefore, allowing your budget a bit of room to stretch.
Most lenders offer a secure online application through third-party applications where your financial statements are assessed. This helps to make the process quick and safe.
Let us guide you in conducting loan calculations so that you get the loan that is right for you.
Is there an application fee?

You can apply for cash loans Hobart completely free of charge! Complete our application in minutes and you're on your way to a cash loan Hobart.
Our loan calculator breaks down all the costs involved in applying for a cash loan in Hobart. That way, you're not surprised with hidden costs.
Whom do you approve for a loan?

Anyone is welcome to apply; Jacaranda Finance doesn't discriminate because we know that unexpected events can occur for anyone. We will consider your application as long as you meet the following requirements:
18 years of age or older
An Australian Citizen or Permanent Resident
Receiving a regular income for 3 months
Contactable via phone
Even if you have a bad credit history or are currently bankrupt, you're still eligible to apply. As the cash loans, Hobart has available are assessed on affordability and suitability, even residents on Centrelink or other government benefits can apply. You're already on your way to applying the cash loans Hobart is offering up!
How quick is quick cash?

After we've conducted our assessment and approved you for your cash loans Hobart has available, we'll send you an electronic contract. All you've got to do is sign it and we will send the money to your bank account by 4:30 pm AEST that same banking day! Times may vary depending on the speed of your bank. So now you can stop worrying about money and enjoy your cash loans Hobart style – exploring history or even taking that trip to Antarctica!
What happens if I can't pay or need an extension?

Not to worry! Cash loans Hobart offers require repayments to be on time. However, if you're in a tight spot, contact Jacaranda Finance immediately so that we can come to an agreement that helps both parties. We do request that clients give us at least 24 hours' notice if they are unable to make their scheduled repayment. This helps you avoid any unnecessary penalties.
We know that sometimes life can happen, so if your situation changes don't be scared to ring us up and chat to one of our friendly loan specialists.
Sign me up! Where in Hobart is it available?

Jacaranda Finance is a completely online company, which means that you can apply for the cash loan in Hobart, from the comfort of your own home, workplace or mobile phone! We don't have a stack of paperwork for you to fill out, nor do we need to inconvenience you by making you physically apply for your loan. We understand that everyone is busy and life doesn't take a break for anyone. Apply from your smartphone or computer for all the cash loans Hobart has available.
Although we're an online company, customer service is very important to us and we want to make sure our clients are happy. Therefore, you can call or email us if you need more information or a friendly helping hand.
How do repayments work?

Jacaranda Finance has made the repayment process as painless and upfront as possible. Your agreed repayment amounts are directly deducted from your pay cycle, this leaves you hassle-free and you don't have to worry about when the money will be deducted.
I can apply for more than one loan?

Life has many facets and we understand if you require more than one cash loan in Hobart for various needs. However, while you can apply for a loan at any time, we will only be able to grant you loans that are suitable and feasible for your situation.
With cash loans Hobart is your oyster!

Located on the coast of the Derwent River in South East Australia, Hobart is the second oldest capital city in Australia, after Sydney. The city is an intriguing mix of history and modern characteristics. Conserved and converted structures house waterfront restaurants and art galleries that have stunning views of the busy harbour, filled with yachts and fishing boats. Hobart's popular arts community and vibrant nightlife are some of the most attractive things about this city. For families with young children, this city is a good source of learning activities and knowledge.
Top tourist activities in Hobart

Take a cruise
Hobart is a popular cruise destination, which also brings in many tourists. Visitors can hop on a boat or cruise here and head to the Tasman Peninsula, Bruny Island or the World Heritage sites on the East Coast.
Spend the day at the Salamanca Market
Salamanca Market is Hobart's most loved and largest outdoor market. A family-friendly Saturday activity, the Salamanca Market is located within the historic Salamanca Place. Let the breeze from the Hobart waterfront whistle through your hair as you browse over 300 different stalls. Plus, visitors on a budget will be glad to know that there is no entry fee.
Casually browse through wares by local producers and designers, including handmade glass artefacts, clothing, jewellery, organic produce, art pieces and much more. As the most visited tourist attraction in Tasmania, this market has won many awards, making it a must-see in the city!
Drive up to Kunanyi/ Mount Wellington
Kunanyi/Mount Wellington makes up most of Hobart's skyline and is a short drive away from the city centre. With numerous walking tracks and fire trails, it has a range of activities offering something for all visitors, including:
Spectacular walking and mountain biking trails;
Excellent views of southern Tasmania;
A rich natural and cultural history;
Links to the more extensive Wellington Park;
Clear, fresh mountain water from the North West Bay River catchment, which also provides 25% of Hobart's drinking water;
Visitors with 20/20 vision might be able to spot Federation Peak in the south-west or the Tasman Peninsula in the south-east.
Stroll through the Royal Tasmanian Botanic Gardens
Founded in 1818, the Royal Tasmanian Botanic Gardens is the second-oldest Botanic Gardens in Australia. Since then, the collection of conifers has grown to become the largest selection south of the equator. Furthermore, it also boasts the world's only subantarctic plant house, which hosts a unique collection of plants from Sub-Antarctic islands. With a quick cash loan from Hobart, treat your family to a meal with a stunning view at their onsite restaurant any time of the year. Visit their website at http://gardens.rtbg.tas.gov.au/ for more information.
Battery Point
Named after the battery of guns established here which were part of the Hobart coastal defences in 1818, Battery point is one of Hobart's most prestigious areas. However, while there are many luxurious and majestic houses, there are also many historic homes dating back to the first European settlement.
Hobart Convict Penitentiary/Cascades Female Factory Historic Site
Take a guided tour through the courts and underground tunnels of the Hobart Convict Penitentiary. Listen to the intriguing tales of crime and punishment as you explore the chapel, cells and gallows. This world-renown home for convicts has day tours and spooky ghost tours for the brave at heart. However, bookings are recommended to avoid disappointment.
Your gateway to Antarctica
Hobart is the home port for Australian and French Antarctic expeditions due to its geographical proximity to East Antarctica and the Southern Ocean. Scientific research teams, and more recently, cruise ships, have begun to set sail from the Port of Hobart. The city's connection to Antarctica runs so deep that it is a popular belief that every native Hobartian has a connection to the icy continent. However, for the regular person, the hefty price tag on these cruises are a major barrier. However, never fear as there are still many Antarctic links within Hobart for the visitors on a sensible budget.
Hadley's Orient Hotel
Built in 1849, this historic hotel often served whaling crews working in the Southern Ocean. Over time, the hotel began to host Antarctic explorers including Douglas Mawson and Roald Amundsen.
Maritime Museum of Tasmania
This museum keeps a large collection of items, detailing the history of Tasmania's maritime progress. This includes numerous photographs of old vessels that used to make the trek to Antarctica and early exploration maps of the continent.
Mawson's Huts Replica Museum
If you're thinking of visiting Antarctica, this realistic replica of the historic huts in Cape Denison, Antarctica, might interest you. Built in 1911 by the Australian Antarctic Expedition team that was led by Dr Douglas Mawson, this hut is now part of the Mawson's Huts Foundation. All profits from this site are directed towards the conservation of the historic huts.
Mawson's Place and Waterfront Sculptures
Mawson's place was established as an honorary memento for explorer Douglas Mawson, who made many notable scientific and maritime contributions during the Heroic Age of Antarctic Exploration. Sculptures acknowledging Mawson and the brave dogs who led the expeditions surround the waterfront of this site.
Australian Antarctic Division
Anyone looking for information on the scientific expeditions or teams involved in Australia's Australian program need look no further than the Australian Antarctic Division's Visitor Centre.
Islands to Ice at the Tasmanian Museum and Art Gallery
This permanent exhibition at the Tasmanian Museum and Art Gallery outlines the natural history of the Antarctic. It also gives visitors a glimpse into the life and work of researchers living in Antarctica. As one of the most inhospitable climates in the world, this is a must-see for anyone interested in this unexplored continent.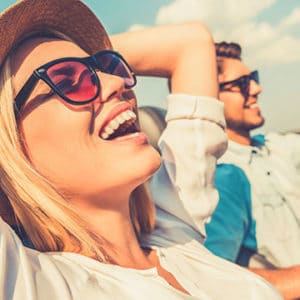 Apply today!

When you have an urgent need or if you're in need of the flexibility to treat yourself, the cash loans Hobart has available can bring instant relief. At Jacaranda Finance, we aim to remove any headaches associated with loan applications. Since we're based online, a cash loan in Hobart can be applied to help anyone in need. Submit your application in just a few minutes. Once you've done this, you're ready to click apply!