Oh Deer, it's Christmas! Here's a few extra ways to survive Christmas expenses.
Every year we get to this time and think 'I can't believe how quickly this year has gone'. Well, 2017 is no different. The past 10 months have just flown by and now we are just 7 weeks from Christmas and decorations have already started going up in all the shopping centres. If you are like most Australians at this time of year and you haven't even started thinking about Christmas gifts, let alone saving money for them, then you'll love these greats tips on how to get your money's worth this festive season.
While, in the United States, shoppers normally hold out until Black Friday to buy their Christmas gifts, Australia is yet to establish such extensive sales in the lead up to December 25th. However it is slowly growing, read more about Black Friday here. Many Australians, who are just dying to save a dollar or 2 on their Christmas gifts, will normally wait until the Boxing Day sales to splash some of their hard-earned cash.  This normally involves a full day, or 2, of zig zagging in and out of thousands of other Christmas shoppers who had the same idea.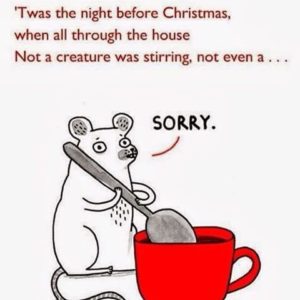 If the thought of this already has you feeling claustrophobic then here is a list of sales that are happening in the lead up to Christmas;
Toys R Us – if you're frantically looking around for gifts for your young children or relatives then look no further than Toys R Us. They're holding a huge Christmas sale, up until November 14, that's offering impressive savings on their products. Savings including, 2 for 1 pricing, VIP club prices with savings of up to $20 per item, 20% off some items, and more.
Kmart – this department store always boasts some of the most reasonable prices in the market but in the lead up to Christmas, their prices are dropping even lower. For a store that has everything, you could potentially tick off your whole shopping list in the one place.
Target – another great department store that can offer you pretty much everything. Target is currently hosting a huge 50% off clearance sale. Although this sale will only last a couple more days (November 5th), Target will continue with some amazing Christmas prices.
David Jones – more suited to the older family members, David Jones will be starting their boxing day sales early this year. All their prices will be dropping even further come December 24. Which gives you one day to find, purchase, and wrap your Christmas gifts, but for some of the lowest prices, one day might be all you need.
Myer – along with David Jones, Myer will also be running some casual discounts in the lead up to their early start for the Boxing Day mega sales. Myer's big sales will be starting right on Christmas day through their website, which will give you a great opportunity to get in early on your post-Christmas shopping.
These are just some of the Christmas sales happening this festive season. If you just take a stroll through any of the big shopping centres throughout the country, you will come across piles and piles of discounted goods.
For Christmas buyers from NT, we can help with loans to help with expenses.
Same goes for any NSW habitants
If you're issues begin and end with your bank account balance and some of these deals just aren't enough, then here are some tips on how to save those dollars in the lead up to Christmas;
Have a pre-Christmas clean up – If you're stressing about the expenses that come with Christmas then it might be a good idea to rummage through everything from last year and sell off anything that isn't overly necessary. We're not saying to sell all the gifts you were given last Christmas that you don't like, we just mean to do a big clean out of all the things you no longer need around the house. You could sell these items online, hold a garage sale, or even find a buy-swap-sell to potentially trade in for something you can re-gift.
Make a list and check it twice – make a list of the things you need to buy to prevent purchasing anything that's not overly necessary. This list should include who you are buying for and your budget for each person, any entertaining supplies you might need (e.g. groceries, drinks, Christmas crackers), and any travel plans you may have: whether you're flying or driving to the rest of the family or you're taking off on a Christmas getaway, make sure you include every expense (e.g. petrol, airport parking, travel insurance)
Custom make your cards and wrapping paper – this will just prevent money being thrown in the bin when all the cards and wrapping paper get thrown out on Christmas morning. Hand-make your Christmas cards, or write a little letter, and just get some plain paper and draw pictures on it to wrap your gifts in (it doesn't matter if all you can draw are stick people, it's the thought that counts)
Delegate duties on Christmas day – try and lighten your load on Christmas day, especially if you are hosting, by sharing the jobs. This includes asking others to bring food dishes and nibbles, buying only what you need, switching supermarkets to one with the most competitive Christmas prices, and trying out loyalty cards.
Christmas gift hacking – figure out ways to show your loved ones you care without having to completely empty your wallet. Some great gift hacks include:
DIY Vouchers – consider giving hand-made, redeemable vouchers for things like massages, bed-making, picnics, dinners, or even foot-massages for the brave
Pre-loved presents – it's always a great idea to wander through Op shops and other second-hand stores when looking for Christmas gifts. Some of the greatest treasure can be find in OP shops these days.
Be prepared – this is one is a lot easier said than done as Christmas always has a way of sneaking up on us. But if you are worried about your financials around Christmas then start looking for your gifts early. Take advantage of all the mid-year sales, that way when December hits, you're already prepared.
We hope that these tips will assist in easing your Christmas panic. It is the most wonderful time of the year but it can also be the most stressful time of the year so try not to pull your hair out too much. If money stress is taking over your Christmas cheer then perhaps apply for a short-term personal loan with Jacaranda Finance today and give your family the amazing gifts you think they deserve. With 12 months to pay off your loan, you'll be laughing all the way through the new year.
Get an instant Christmas loan here.
Contact us today and find out how our short-term personal loans can turn that Christmas frown upside down. Visit: https://www.jacarandafinance.com.au/