Get a Fast personal loan up to $10,000 with no hidden fees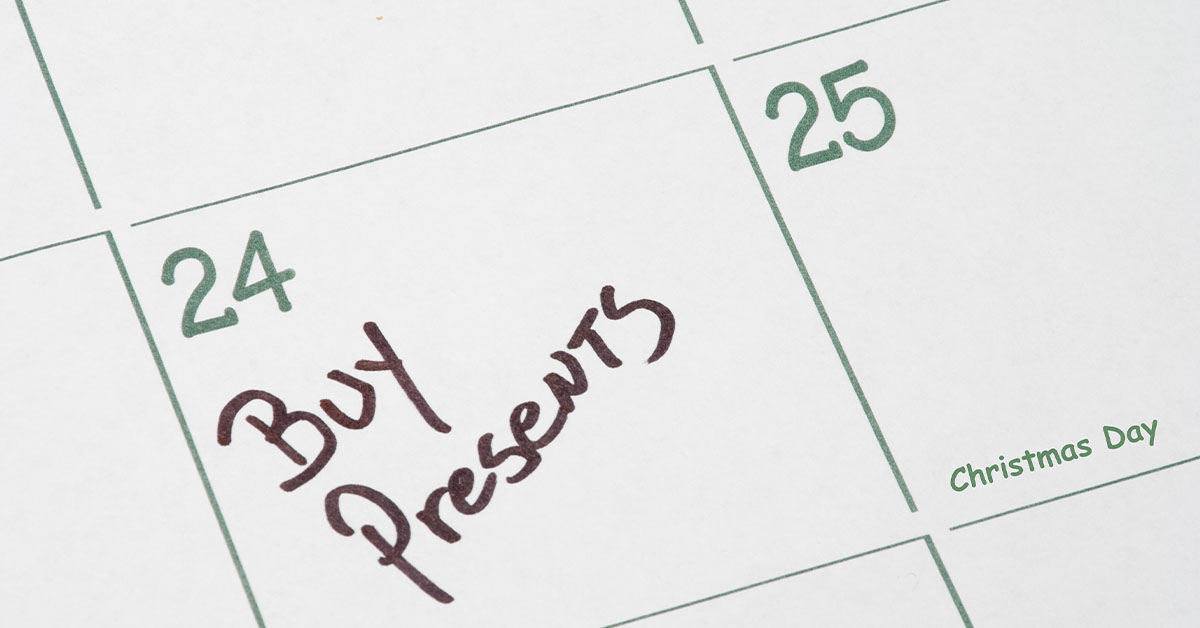 A fast personal loan could be the answer to endless forms, dealing with long, complicated application processes and feeling like you're signing your life away. Jacaranda Finance is here to help ease your pain and, if you qualify, offer you an easy, loan. We are a 100% online loan company so you can apply from the comfort of your couch from any device.
What is a fast personal loan? Jacaranda Finance offers same day, cash loans for Australians who need a helping hand in a crisis. If, when looking for a personal loan, fast approval is a must for you, you're in the right place.
What are the different types of fast personal loans?
When it comes to the types of fast personal loans available, there are a few terms you're going to want to get your head around.
Secured loans: Secured loans are loans that are 'secured' by equity, such as a car, caravan, bike or boat. At Jacaranda, we require security for all loans above $2,000. Secured loans are also referred to as medium secured personal loans or large secured personal loans.
Unsecured loans: Unsecured loans are typically smaller loans that don't require security. The lender, however, assumes more risk for an unsecured loan, so the interest rates are higher. Jacaranda's unsecured loans are available for any amount between $300 and $2,000.
Fixed rate personal loans: A fixed rate loan refers to a fixed, agreed upon interest rate that will remain the same throughout the personal loan term.
Variable rate personal loans: The interest rates for a variable rate personal loan increase and decrease throughout the personal loan term, depending on the economy.
How fast is a fast personal loan?
With Jacaranda Finance, applications take minutes and outcomes come quickly. When it comes to payouts, we talk about instant loans which range from $300 to $10,000 over a 12 to 24 month term. The name fast personal loans refers to our efficient loan application process and our quick approval time. We aim to approve any fast personal loan within 60 minutes. However, if we require more information or you have applied outside of business hours it will take longer. A Jacaranda Finance fast personal loan gives you some breathing space, allowing you to settle into your loan repayments and taking the stress out borrowing money. So, if you're in need of fast cash, apply today. We'll do our best to sort you out before the stress gets a chance to hit you.
How do I know if I am eligible for a personal loan?
To qualify for our a loan, there are a few boxes you'll need to check off:
To

qualify


for one of our personal loans, you must:
Be over 18 years of age
Receive a regular income into a personal bank account
Be an Australian citizen, or have permanent residency
Have a valid mobile number and email address
Once you've checked all the eligibility criteria, you are ready to apply for fast, personal loans.
What do I need when applying for a loan?
To save time when applying for our fast personal loans, have these details handy:
Name and address
100 points of ID, proving your identity
Your contact details including your mobile number and email address
Your internet banking details
MyGov account details (if applicable)
Employment information
How do I apply for a fast personal loan?
Applying for a fast personal loan is quick and easy. We know how precious your time is. So, we have put together an easy application process that will have you back to business in no time. To begin, all you need to do is visit our website. Our application form is compatible with Android and iOS operating systems so we mean it when we say that you can apply on any device.
Since Jacaranda Finance is a 100% online business, there is no need to travel long distances to strange locations to apply for a super speedy loan. No queues, either! Just don't forget to check whether you fit our eligibility criteria before applying for a quick loan.
Follow these carefully designed steps to help you get your loan and get back to doing what you do best.
Use the loan calculator at the top of the page to choose how much you want to borrow and see if the amount shown on our personal loan repayment calculator fits in your budget. Then, click Apply Now and you'll be taken to our simple application form.
Once you've completed the application and hit the 'submit' button, we'll get to work assessing your eligibility for a fast personal loan!
Behind the scenes we'll be checking that the personal loan you want will suit your needs and that you'll be able to make your loan repayments without being put under any unnecessary financial pressure.
If we need to, we'll contact you to confirm a few details about your financial situation.
Bottom line – when you're in need, let Jacaranda be your first port of call. We don't want to increase your financial stress. Therefore, we always do our best to provide a stress-free fast personal loan experience.
We place huge importance on privacy, which is why we've made ours a simple, secure process. Rest assured knowing that any information you enter when you're applying for fast personal loans with us will be treated with respect and care.
What are the terms and costs of a fast personal loan?
Fast personal loans are our speciality and we offer our customers 100% transparency when it comes to terms and costs of our loans. Here is a break down of our charges and terms:
Our fast unsecured personal loans:
Loan amount – $300 minimum to $2,000 maximum
Terms – 12 month repayment period
Costs – Up to 20% establishment fee charged up front + monthly fee up to 4%
Our medium secured personal loans:
Loan amount – $2,001 minimum to $4,600 maximum
Terms – 13 – 24 month repayment period
Costs – Annual percent rate (APR) is 48% and the comparison rate is 67.41% P.A. This comparison rate is based on a Jacaranda Secured Medium loan for an amount of $2,500 over 2 years and a $400 establishment fee. Fees and charges are payable.
Our large secured personal loans:
Loan amount – $5,000 minimum to $10,000 maximum
Terms – 13 – 24 month repayment period
Costs – Annual Percentage Rate (APR) is 21.24% and the comparison rate is 48% P.A. This comparisonm rate is true only for the examples given and may not include all fees and charges.
For more information about the allowable fees and charges for SACCs, MACCs and LACCs visit the MoneySmart website.
Our help doesn't end there, we also provide a nifty personal loan repayment calculator that you can tailor to your exact personal loan needs.
Do you offer bad credit unsecured personal loans with very fast approval?
You may be wondering; can I still apply for a fast personal loan with bad credit? Well, wonder no more. At Jacaranda Finance we are able to look at both your credit score and your current relationship with money to determine your eligibility for a loan. When you provide your details, our smart system obtains a read-only copy of your bank statements so we can take a closer look at your income and expenditure from the last 90 days. Therefore, if you're after a fast approval personal loan no credit check you're welcome to apply with us. While we always do a credit check, we'll also take a look at how you manage money at the moment, so don't let past mistakes stop you from investing in your future.
Bad credit unsecured personal loans are simply loans under $2,000 that are taken out in an effort to fix your credit score. If you do have bad credit, sometimes it can be tricky trying to get approved for an unsecured loan. This is because there is no security attached to the loan so the lender is taking a greater risk in lending to a borrower with bad credit. Sometimes it can be easier to get approved for secured loans over $2,000.
To help you understand your credit history, you can request a bad credit report from a company like Equifax that details the following information:
Name, date of birth and address history
Details of credit card inquiries you've made
Court judgements
Consumer credit accounts such as credit cards
The length of your credit history
It's important to note that your credit history file would expire if you have no activity over 5 years. This means not having applied for any credit or had any defaults.
Once positive credit reporting kicks in, lenders in Australia will start to report the good that you do to help lift your credit score. An example of this would be making your repayments on time, without having any defaults added to your loan account.
Whether your credit history is good, bad or nowhere, complete our simple, fast loan application as per usual and feel free to contact us if you have any questions about your bad credit loans. We will answer your enquiry each time you contact us between 8 am to 4 pm Monday to Friday. If you have a query outside of these times – simply send the team an email and we will get back to you the next business day.
What if I have other questions?
Here, we've tried to answer the most common questions that our clients ask. If you still need answers check out our FAQs.
Can I still apply if I receive Centrelink payments?Yes! We assess our loans on affordability and suitability. Therefore, we don't automatically discount you because you are receiving government benefits. Jacaranda welcomes all loan applicants. If your primary or only source of income from Centrelink, you are no less welcome than anyone else. We believe in financial inclusion for all Australians.
Do you require documents when applying for fast personal loans?Most of the time, no! At Jacaranda, we utilise the latest and safest banking and identification technology that can obtain a read-only copy of 90 days of bank statements online in seconds and confirm your identity online. Outstanding circumstances may require you to supply a hard copy of these documents.
What happens when I apply for a fast personal loan outside of business hours?Lucky for you, our business is 100% online so you can conveniently apply for a loan anytime. Of course, our worker bees must go home at some point. Our business hours are Monday to Thursday 8 am to 6 pm, Friday 8 am to 4 pm and Saturday 8 am-12 pm. If your application is submitted outside of business hours, you will be contacted the next business day.
How quickly will I receive my funds after my fast personal loan has been approved?We release the funds within about 60 minutes of receiving your signed loan contract as long as we have received it within our business hours. The amount of time it takes for those funds to reflect in your personal bank account will depend on the policies of the bank you are with. Times can vary anywhere between an hour to the following business day.
Do we charge thousands of percent in interest, fees or charges?In the world of financial management, there is a common misconception that small lenders charge hundreds or even thousands of perfect interest, fees and charges on personal loans. We don't! Our costs are simple and transparent; we charge a 20% establishment fee and a 4% flat fee per month. Try out our personal loan calculator to get an idea of loan repayments.
Can I apply for a fast personal loan with bad credit?Yes! We may be able to look past your bad credit by taking a look at your income, expenses and overall relationship with money.
How can I use my fast personal loans?With Jacaranda's fast personal loans, the reason for your personal loan will not affect your application. Here are some reasons people for a fast personal loan:
At Jacaranda, our vision is to provide quality financial service that suits your situation. We understand that you most likely needed money yesterday, so we have devised an efficient and fast loan applications process, with personal loan fast approval.

Ready to get started? Apply for a loan now!

No interest loans… are they a real thing? Jacaranda has the low down.

4.7

out of

5

based on

155

reviews.

Overall rating: