Fertility Financing – The Time Is Now!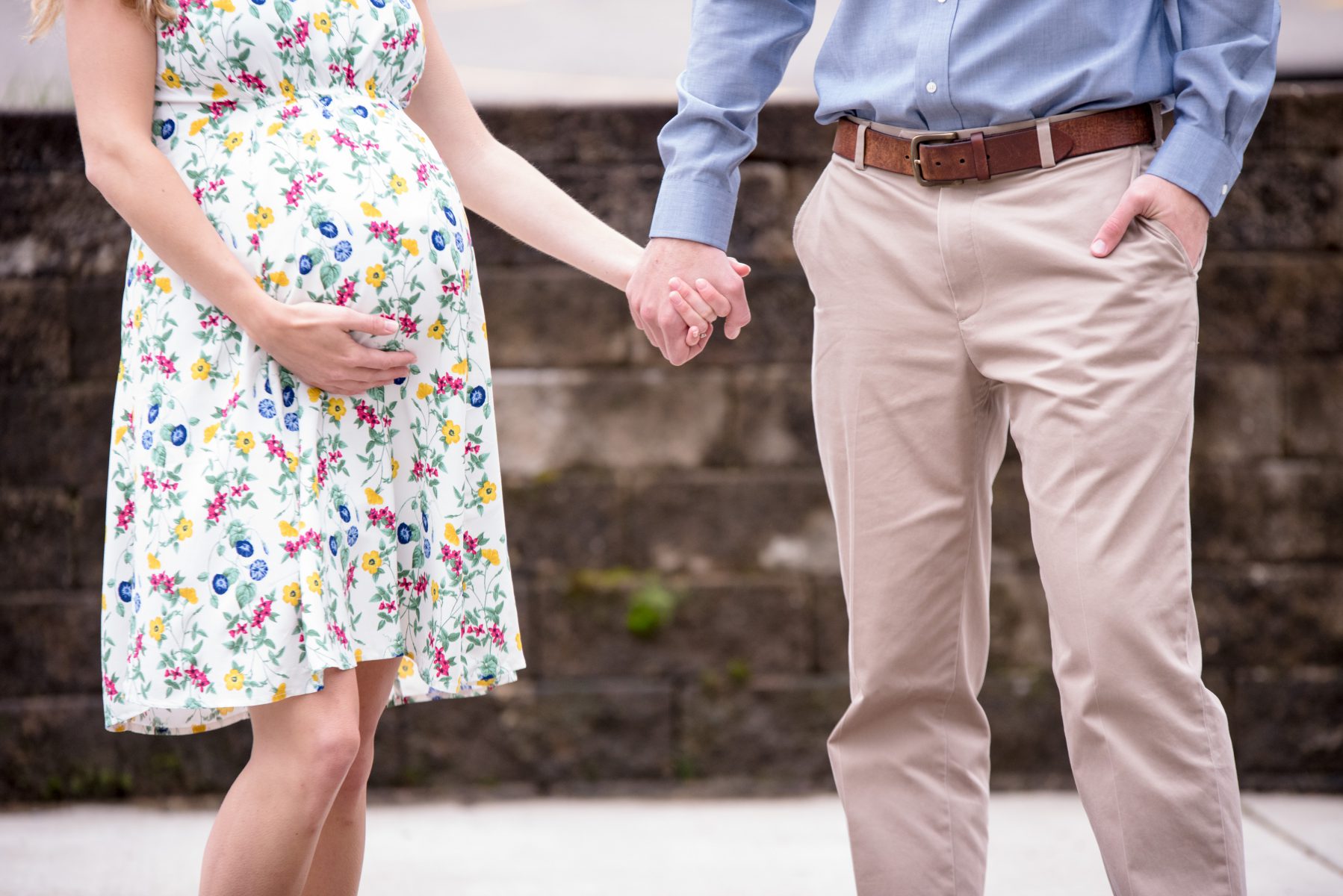 Infertility affects every sixth Australian couple of reproductive age. There are many different causes of infertility, which include problems with sperm or egg production, hormonal or immune problems, and the function or structure of male or female reproductive systems. The stress of financing fertility treatments is certainly an exacerbating factor.
IVF Costs: One Cycle Totals $9,495
The above data from IVF Australia was valid toward July 1, 2018. IVF Australia also reports that intrauterine insemination (IUI cost) is $2,500 per cycle. Other treatment options that IVF loans can help you cover include ovulation cycle tracking to establish ovulation periods, artificial insemination, pre-implantation genetic diagnosis, and ovulation induction to help induce ovulation with pharmaceuticals.
Many couples considering one or more of these treatments for any type of assisted reproductive procedure have already spent a lot of money in the process. Assisted reproductive procedures can be quite stressful emotionally. Adding to this stress is the high financial cost.
Jacaranda Finance is a prime AU lender offering hopeful couples and individuals up to $10,000 for fertility financing. You can use the loan for any of the procedures listed above. All fertility financing applications are treated with the utmost confidentiality.
Most Common Fertility Financing Methods
Most commonly, Australians use credit cards to pay for fertility treatments in instalments. Some pay for the entire procedure up front. Medicare rebates are available, but patients must pay the fees prior to processing of any partial rebate.
Fortunately, some patients' credit card limits are high enough to cover upfront payments, however, others have friends or relatives who are willing to lend them the funds required for fertility financing.
Still, others find that the question of "how much does IVF cost" is only the first of an entire series. How to pay for IVF by credit card? In some cases, candidates don't have a credit card because they have no credit history, or their limit is too low. In others, they cannot increase the limit on their credit card due to a poor credit score. Bad credit history may cause their credit card application to be declined.
Jacaranda Finance could give a helping hand in these situations. We have been able to approve a loan application for IVF financing or financing of an assisted reproductive procedure on a number of occasions.
Treatment Options
Treatment options will vary depending on your individual circumstances. There can be a wide variety of underlying issues that cause infertility, such as problems ovulating, cervical or uterus issues, damaged or blocked tubes, endometriosis, sperm count, and various health, weight, or diet issues. The most common treatment options include IVF, medication, and surgery.
How Much is an IVF Procedure with a Loan?
The cost of IVF with a loan would be reduced by at least $300, which is the smallest amount of financing we offer. You can apply regardless of your credit status, therefore, our loan application process is very simple, and our forms of fertility financing are very affordable
A small loan from Jacaranda Finance is from $300 to $2,000. Our small loans are unsecured, can be allocated to clients with a good or bad credit history, and are used to cover any kind of fertility treatment. Our financing is among the fairest-priced in AU.
It is possible to get your application approved on the same business day. We can't promise this outcome, but we will definitely try because we know that every second counts. If your application is approved, Jacaranda Finance will transfer the funds to your bank account on the same day, as long as you applied during business hours. The amount of time it takes for the funds to reflect in your bank account will depend on the transfer policies of the bank you are with.
100% Customer Satisfaction
Jacaranda Finance is the proud winner of the Word of Mouth Service Award two years in a row – in 2017 and in 2018. And it's not just this award that sets us apart from our competitors – our 100% customer satisfaction rate speaks for itself. It's a result of professional service, a readily available and helpful customer service team, and full consideration of everyone's unique circumstances. For example, we would never offer a bigger loan than you can afford to repay comfortably.
100% Personal Assessment
All fertility financing applications to our company are assessed by a real person, not a computer or another form of technology. This is because there are certain nuances a machine just can't grasp. At Jacaranda Finance, we can grasp the complexity of any situation. This is why we will review your application personally. It's the best way to make sure only good applications for financing that help clients move forward are approved.
Fertility Financing with Bad Credit?
It may be possible to get a loan depending on your level of bad credit. Credit score and history don't play a major role in our assessments. We pride ourselves in helping applicants who are ready to get back on track despite having issues in the past.
Can you get a loan if you've declared bankruptcy?
You are eligible for an unsecured loan (from $300 to $2,000) if you have court judgements and summons, credit defaults, are currently under or discharged from a bankruptcy agreement, or have been discharged from a part 9 debt agreement for over a year. Unfortunately, you are not eligible if you are under a part 9 debt agreement at present. You can apply for a secured loan if this is the case (from $2,100 to $10,000). This type of loan requires security (hence the name) in the form of an asset like a boat, car, truck, or another property.
It is not necessary to have full ownership of said property. You can be currently paying it off.
Applicants with credit defaults, court judgements and summons, part 9 debt agreements and bankruptcy agreements can apply for secured loans in any amount. Please keep in mind that there will be other criteria applicants are required to fulfil during the assessment process.
Eligibility Criteria
To be eligible for fertility financing, you need to provide an electronic copy of a bank statement showing a minimum of 3 months income, be an AU citizen or permanent resident, and have a valid mobile number and email address. Of course, you have to be of legal age! The rest of the details are sorted out during the application and evaluation process.
The only way to apply is online because we need to see a copy of your bank statement. We will only be able to open it in read-only format, so there's no need to worry about data safety. More information on this is available at the end of this post.
It takes most people a few minutes to apply online. We will process and start reviewing your application as soon as we receive it. It may take longer to perform an assessment if we find additional documentation is required.
Data Privacy
There have been quite a few incidents where personal data safety has been compromised recently, even giving rise to new data protection legislation in some countries. Like everyone else, Aussies are concerned about this issue, and rightfully so. Financing is one very sensitive area, and fertility financing – even more. You might not want anyone to know you applied for such, least of all your boss!
A lot of applicants wonder if anyone sees their online banking log-in details when they provide an electronic bank statement. Please rest assured that no one can access these details. They are encrypted when they are entered on our website. We store them in a highly secure data centre that then generates  read-only copies of your account statements.
Nobody can view your account, change banking details, or set up direct debit or standing orders without your consent. Our online system is fast and safe. Your personal data is protected by stable, reliable security systems, guaranteeing much-needed peace of mind. Amid your financial concerns, there is no need to worry about data protection.
100% Confidential Review
Jacaranda Finance will review your bank statement information to help us make an accurate assessment of your loan application. This information will also help us to manage your credit and evaluate any future applications. Unfortunately, we don't accept bank statements in paper format, because that would slow the processing down greatly. Moreover, paper format documents are in no way safer than electronic format. They are much easier to misplace, for example.
Apply for Fertility Financing with Jacaranda Finance Now!
If we approve you and we sign a contract, you have a wealth of options available, including early repayment. If our contract permits us to charge an early termination fee, such may be payable. Get in touch with us within normal business hours if you have any questions, including about what comprises the instalment. We can provide a statement of funds owed at any time. If you're struggling with repayments, talk to us about it. We're always looking forward to an amicable solution.