20th October 2023
Black Friday & Cyber Monday: How to Avoid Overspending and Stay Debt-Free
November has just about replaced Christmas as the premiere spending event of the year, thanks to a four-week sales Bonanza known as Black Friday and Cyber Monday.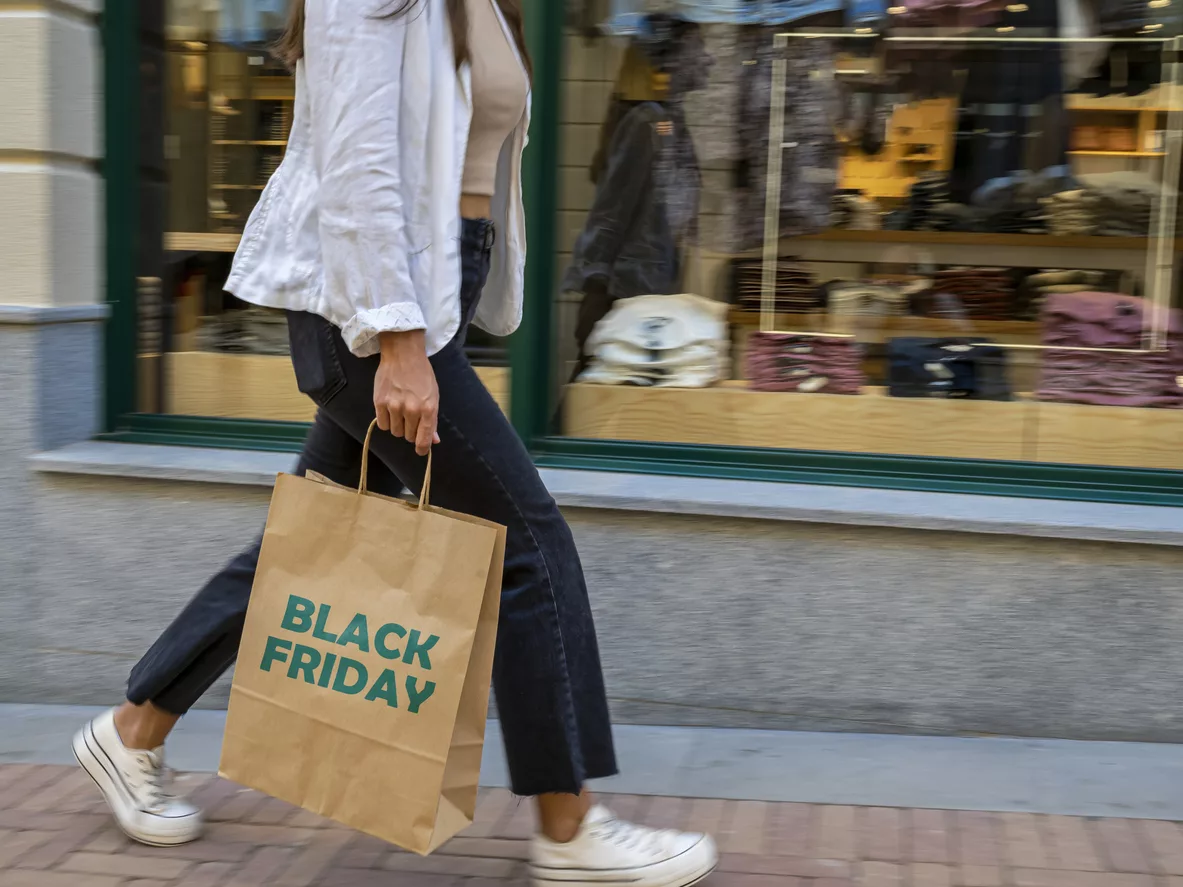 These sales events offer some of the biggest discounts you'll ever see, meaning they're an ideal time to snag a bargain on big and small items.
However, this also leaves you open to overspending and falling into debt, causing those short-term purchases to become long-term problems.
This article will walk you through the upcoming Black Friday and Cyber Monday sales events. In particular, we'll provide some proven strategies to help you stay within your budget, save money and, most importantly, remain debt-free.
On this page:
---
Download the FastMoney App now!
---
What is Black Friday & Cyber Monday?
It used just to be the December pre-Christmas period that drove big sales figures, but these two sales events - Black Friday and Cyber Monday - have changed the game and given bargain-hunters an ocean of deals to choose from.
Black Friday is a very old sales tradition, starting back in the 1950s and 60s in the United States. It became a big day for retailers on the Friday after Thanksgiving, the fourth Friday of November. Over time, more and more retailers began offering significant discounts to lure in customers and kick off the holiday shopping season.
Cyber Monday, on the other hand, is a more recent sales tradition but still older than you might think. Retailers introduced Cyber Monday as the online counterpart to Black Friday in 2005 with the rise of internet shopping. The idea was to encourage consumers to shop online, and now it stands as one of the biggest online shopping days of the year, with some deals exclusively online.
Together, these two events represent the ultimate sales bonanza, even surpassing Boxing Day and the EOFY sales.
When is Black Friday & Cyber Monday?
While the date changes yearly, Black Friday always occurs on the same day: the Friday following Thanksgiving in America, the fourth Friday of November. Cyber Monday is always the following Monday.
So this year (2023), Black Friday falls on Friday, November 24, and Cyber Monday is on Monday, November 27. However, these aren't the only dates you can snag a bargain: many stores will offer discounts throughout that weekend and the days and even weeks preceding Black Friday.
What deals are available?
The better question to ask is, what deals aren't available? Black Friday and Cyber Monday are notorious for offering huge discounts on expensive items like tech, computers and TVs, appliances, furniture, beauty & fashion, homewares - you name it! Brands like Amazon, eBay and JB Hi-Fi offer hundreds of dollars off things like vacuum cleaners, headphones, beds, couches and anything you might need.
For example, in 2022, Amazon offered 50% discounts off items like Garmin smartwatches and up to 70% off certain Amazon devices like the Echo.
We'll detail how you can find and compare the many deals on offer later.
Black Friday vs Cyber Monday statistics
The Black Friday and Cyber Monday sales are incredibly popular in Australia. ING research revealed that nearly two-thirds (64%) of Aussies will likely take advantage of the sales each year. More than two-thirds (69%) expect larger discounts during the sales, and one in five (21%) admitted they have grown to expect more for less.
"It's a telling sign of the times that Aussies are looking to Black Friday and Cyber Monday as a way to make big savings," said George Thompson, Head of Daily Banking at ING Australia.
"As the sales get bigger every year, it's great to see so many are striving high when it comes to discounts and getting smart with navigating the best deals."
According to Roy Morgan, the average discount on offer is 22%. Around a quarter (25%) of Christmas shopping is completed in Black Friday week alone.
How much do we spend on Black Friday & Cyber Monday sales?
Australians spend truckloads of cash on these major sales events. Even during the heavy cost-of-living crisis in late 2022, research by Roy Morgan and The Australian Retailers Association (ARA) estimated sales of $6.2 billion over the four days in late November. That was a sizeable increase from the $5.4 billion spent in 2021. 
On a per-person basis, Savvy discovered that for the upcoming 2023 sales, 56% of Australians will be spending up to $500. A little under a third (32%) of Australians won't participate, while about 4.5% will spend at least $1,000 or more.
What are the most common purchases on Black Friday & Cyber Monday?
According to ING's research, the most popular potential purchases are:
Replenishing wardrobes (49%)
Shopping for Christmas gifts (46%)
Technology bargains (40%)
Travel and accommodation (17%)
Experiences (12%)
This is supported by Savvy's data, which found that 59% of Black Friday shoppers were looking to spend on clothes, followed by 35% on electronics. Toys (23%) and beauty & makeup (22%) were also at the top of people's lists.
Savings tips for Black Friday & Cyber Monday
The goal is not just to spend but to spend wisely on the Black Friday and Cyber Monday sales. You'll likely get a good bang for your buck by arming yourself with the following savings tips.
The goal is not just to spend but to spend wisely on the Black Friday and Cyber Monday sales. You'll likely get a good bang for your buck by arming yourself with the following savings tips.
Set a budget (and stick to it!)
The most important thing you can do before anything else is to budget ahead of major sales events like these, determining how much you're willing to spend. Allocate specific amounts for different categories or items, and make these amounts a hard limit: if the item costs too much or will push you over your total budget, don't buy it or try to find something cheaper.
Having a clear budget prevents impulse purchases and helps prioritise what you truly need.
Need help budgeting?
Research ahead of time
Get organised and create a wish list of items you really want before the sales start. Now, shop around multiple retailers offering these items instead of jumping on the first deal you see.
Check reviews, compare specifications, and ensure the products match your requirements. This preparation will ensure discounts on unnecessary items won't sway you.
Sign up for newsletters and alerts
Most retailers send exclusive discounts and early access deals to their subscribers. Signing up for newsletters or setting up alerts will make you the first to know about the best deals.
Track prices and use price comparison tools
Various online tools and browser extensions can help you track price drops and compare prices across different retailers. This ensures you're genuinely getting a deal and not falling for a mere marketing gimmick.
Consumer advocate CHOICE recommends using apps such as Shopular, ShopSavvy, BuyVia, and ScanLife.
Diversify your shopping strategy
Some deals might be exclusive to physical stores, while others might be online-only. Plan your shopping route and strategy to cover both and maximise savings.
Factor in shipping costs
It goes without saying, but you should double-check that the cost of shipping your goodies to your door doesn't wipe out the savings offered by the discount. These costs aren't usually included in the advertised price and can be a sneaky way of recovering some costs for the retailer.
This is especially true if you're buying from overseas: other costs you can incur here are foreign transaction fees and credit card surcharges. Try to find deals offering free (or reduced) shipping or bundle purchases with friends and family if you need to hit a certain amount to qualify.
Use loyalty points or rewards
If you've accumulated points or rewards on your credit card or loyalty program, Black Friday & Cyber Monday could be the perfect time to redeem them. Just ensure you're still getting a better deal than using straight cash: sometimes rewards points aren't worth much!
Financial traps to avoid during Black Friday & Cyber Monday
Here are some of the key potential pitfalls to be wary of during the Black Friday and Cyber Monday sales.
Avoid 'too good to be true' deals
Extremely low prices, especially on lesser-known websites, might indicate counterfeit products or scams. Always prioritise shopping from reputable sources.
Remember: It's okay to walk away. If a deal seems pressured or you're unsure, permit yourself to step back. Not purchasing, or even just delaying a purchase, can sometimes be the wisest decision.
Check return policies & know your consumer rights
In Australia, you're protected under the Australian Consumer Law (ACL) for both brick-and-mortar stores and online stores. This means you're entitled to a refund, repair or replacement if something you buy is faulty. Whether the retailer will offer you these if you aren't happy with the product depends on their return policy, but refusing a refund or replacement is illegal for major defects.
CHOICE also recommends not adding extended warranties if offered one, as these can cost extra for very little value.
"Many extended warranties largely replicate or underplay your existing rights under the Australian Consumer Law," said CHOICE editorial director Marg Rafferty.
"They're a sales trick to squeeze more money out of you and often downplay your existing rights under the law.
"Before clicking to add an extended warranty to your cart or accepting one in-store, read the detail to understand what rights it gives you beyond the Australian Consumer Law."
Be mindful of Buy Now, Pay Later (BNPL)
BNPL services can be incredibly tempting, offering the allure of immediate gratification without the immediate financial outlay. Many outlets during these sales will even encourage you to buy with BNPL instead of paying upfront.
However, these platforms come with risks. It's very easy to amass several BNPL debts, making it harder to manage repayments, and you'll likely be charged late fees if you miss any. Stick to one or two at most and ensure they're within your budget.
Avoid payday loans & wage advances
Even more so than BNPL, payday loans (aka short-term loans) and wage advances should be avoided at all costs during these sales. The appeal of additional cash might seem enticing, but these can be some of the most financially dangerous options.
Payday loans can come with exorbitant interest rates, potentially trapping you in a cycle of debt. Some wage advance apps or services might also have hidden fees or terms that can make them costlier than they first appear.
Read how payday loans & wage advances can affect your loan applications:
Stay safe shopping online
Shoppers aren't the only ones looking to snag a bargain during the big sales events. Scammers heavily target Black Friday and Cyber Monday: according to Westpac data, in 2022, there was a 17% uplift in fraud-related calls the following week.
"The festive season is a joyous time for most of us, but for scammers, this is an opportunity to take advantage of the generous hearts and wallets of Australians," Westpac General Manager of Financial Crime and Fraud Prevention, Chris Whittingham, said.
"This may include buying and selling scams with fake websites offering competitive deals, enticing many Australians who may be rethinking their household budgets amid cost-of-living pressures.
"All Australians should take extra care when shopping online and be especially cautious of offers that may appear too good to be true, or that seek payment in new or unusual ways like through wire transfer, cryptocurrency or via instalments."
When shopping online, only use a secure, reputable payment service. Also, look for URLs that start with 'https' and a closed padlock symbol, as this indicates the connection is secure and your details won't be stolen.
Consider alternative brands
If you look at any article about 'the best deals' in the lead-up to the Black Friday and Cyber Monday sales, there's a good chance the majority of them will link to sites like Amazon, eBay, major retailers like JB Hi-Fi, Big W and more.
While these companies usually offer some pretty stellar deals, they aren't the only ones out there participating in the sales events. There's also a good chance they're paying a fee to appear on certain websites promoting their sales.
As long as you've done your research, it's worth considering some smaller alternatives to the big-name brands.
Don't buy things you don't need or use
A study out of the USA found 42% of Black Friday shoppers regretted their purchases. For Gen Z, that number was as high as 67%!
Purchases made on a whim are more likely to lead to regrets later, so ask yourself: do you really need this product? Are you really going to use that $300 automatic nerf gun more than a handful of times?
A deal is only a good one if it's something you would've bought at a higher price anyway!
Avoid going into debt just for the Black Friday & Cyber Monday sales
Debt becomes extremely popular at this time of year, not just for Black Friday and Cyber Monday, but for other key sales periods like Christmas shopping, Boxing Day sales, ClickFrenzy and more.
In November 2022, for example, Australians went on a spending spree in November, with $75.69 billion worth of transactions made on their credit and debit cards in just one month. That's the highest value of monthly transactions ever recorded by the Reserve Bank.
RateCity analysis of this data shows a 2.5% monthly increase in credit card debt accrued by Australians that month. Meanwhile, the percentage of Australians who have or would consider using BNPL rises dramatically from 45% normally to 64% for an online sales event like Black Friday.
"While many people were buying essentials to save money in the months ahead, some shoppers could find themselves in hot water if they can't pay their credit card balance in full by the time the next bill hits their inbox," RateCity research director Sally Tindall said.
"Bad habits look to be creeping back as some households reach for the credit card to make ends meet. While the credit card can help plug a hole in the budget at the end of the month, it's a quick fix that can easily unravel when the bills start rolling in.
"If you do have credit card debt, consider moving it to a lower-rate card or personal loan, where you are forced to pay the money off within a limited time with little capacity to add to it."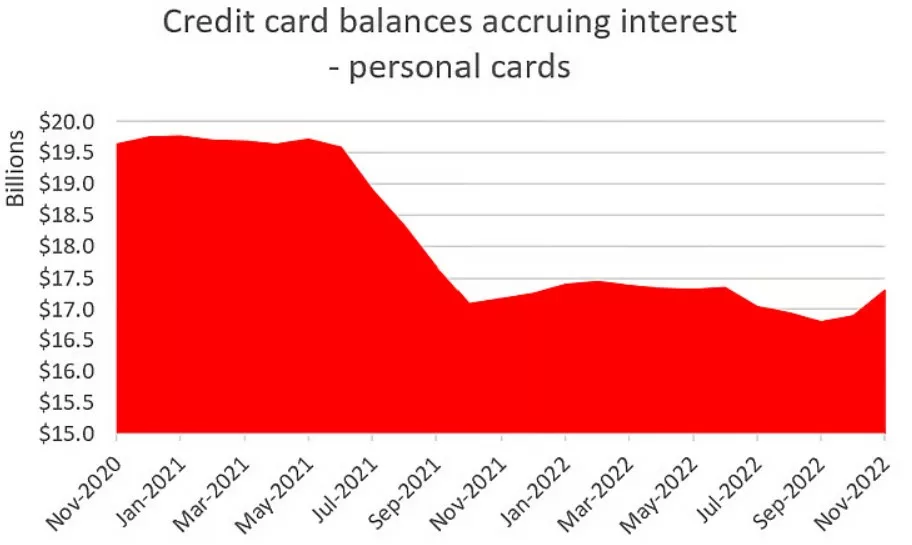 Debt piling up? Consider a Debt Consolidation Loan
If you spend too much money during these bonza sales periods or any other time during the year, don't panic if you go into debt. As we've pointed out in this article, many people rack up credit card debt and other debts during the late-year sales events in the lead-up to Christmas.
A Jacaranda Finance Debt Consolidation Loan could be just the tool you need to pay off those debts. With Jacaranda, you can take out a new loan and combine multiple debt repayments into one, offering you greater control of your repayments.
Check if you qualify today for one of our debt consolidation loans (without impacting your credit score), and you can consolidate up to $25,000 worth of debts to be repaid over 48 months in manageable instalments.
You can:
Apply in just 5-12 minutes1 (depending on your circumstances)
Receive a same-day outcome2 on your application
Get your money within 60 seconds3 if approved (NPP-enabled bank accounts only)
---
The information on this website is for general information only. It should not be considered professional advice from the website owner - Jacaranda Finance. Jacaranda Finance is not a financial adviser, and the content on this page does not consider your objectives, financial situation or needs. You should consider seeking independent legal, financial, taxation or other advice to check how the website information relates to your unique circumstances. Jacaranda Finance is not liable for any loss caused, whether due to negligence or otherwise arising from the use of, or reliance on, the information provided directly or indirectly by the use of this website.
William is the Content Manager at Jacaranda Finance. He has worked as both a journalist and a media advisor at some of Australia's biggest financial comparison sites such as Canstar, Compare the Market and Savings.com.au, and is passionate about helping Australians find the right money solution for them.
You can get in touch with William via
williamj@jacarandafinance.com.au
.