20th November 2023
8 Tips On How To Be A Great Tenant
Let's dive into some simple tips to be a great rental tenant, why it's so important, and how it can impact your future rental opportunities.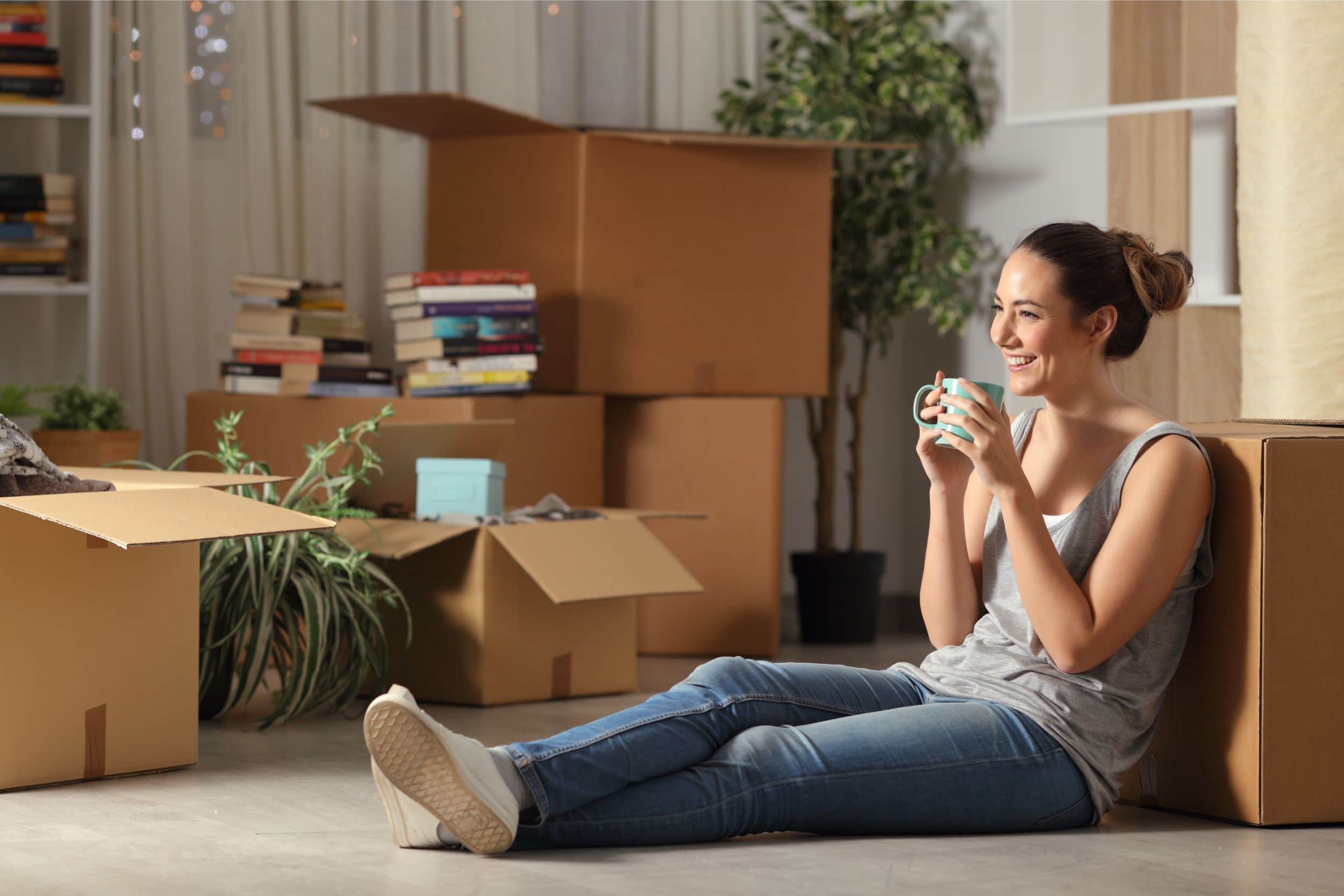 As a renter, your conduct now matters significantly in the future. When a property manager is processing your rental application or deciding whether to keep you as a tenant or not, one of the most significant factors that will determine the outcome is either your conduct in that property or a rental reference from your previous rental property.
So, it's always best to try to be a great rental tenant wherever possible. Here are the top eight tips on how to do just that, with some bonus info on negotiating rent increases for good measure!
On this page:
---
---
Being a good tenant is more important than ever
If you're a renter, then you're probably already painfully aware of this, but being a tenant at the moment is pretty tough. In fact, it's statistically worse than it has been for quite some time, which only underlines the importance of making the most of any current tenancy agreements you have.
The 2023 Rental Affordability Index by SGS Economics and Planning shows that rental affordability has worsened in all major Australian cities and regions except for Hobart and Canberra.
Sydney remains the least affordable capital city in the country, with an affordability decline of 13% from before the COVID-19 pandemic, while Melbourne and Perth each recorded declines of 10%.
As many as 42% of low-income Australians are in rental stress, which is generally considered to be spending 30% or more of income on just rent.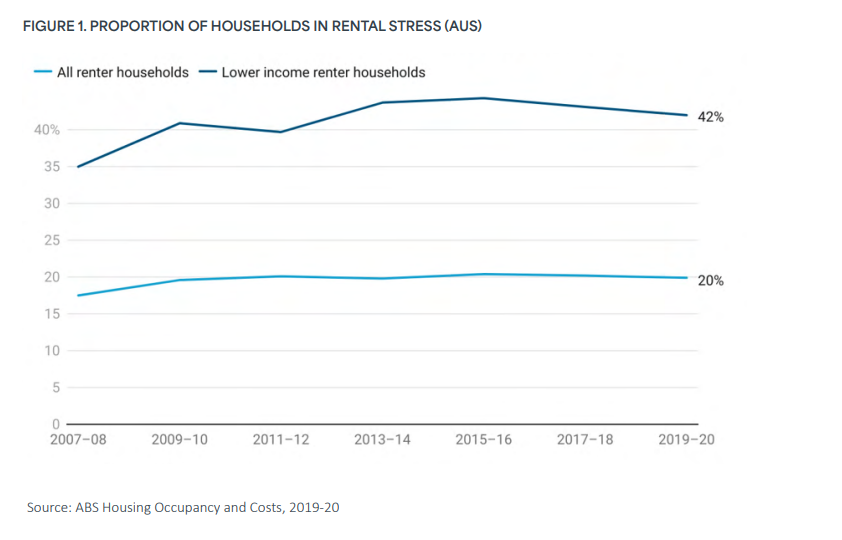 To make matters worse, the vacancy rate - that's the percentage of rental properties that are listed for rent - has fallen to a new record low of just 1.1% as of September 2023.
"The situation of low rental vacancy rates and insufficient housing supply is a broad issue impacting regions around the country to different extents," CoreLogic Economist Kaytlin Ezzy said.
"After recording a small dip over the first few months of COVID, national rents have risen for 38 consecutive months, taking rental values 30.4% higher since July 2020 and adding the equivalent of $137 to the median weekly rent.
"With the rising cost of living adding additional pressure on renter's balance sheets, it is likely tenants have hit an affordability ceiling, seeking to grow their households to share the growing rental burden."
Top tips for being a great tenant
Are you concerned about staying in your current rental property or want to maximise your chances of approval for a different one? Below are our top 8 tips for being a great tenant. Click the links below to jump to each one:
---
1. Ensure timely rent payments
One of the best ways to be a great tenant is to pay your rent on time. Your landlord might rely on your rental payments as their income to cover mortgage repayments or another financial commitment they have. Regardless, paying your rent on time is extremely important.
Not only is making your rent payments on time going to keep you in the good books with your property manager and landlord, but your rental payment history is also one of the biggest influences considered in any future rental applications. Missing rent payments can also harm your credit score.
Automate your rent transfers using online banking or rent payment apps to avoid late or missed payments.
2. Follow the lease terms
When you sign a lease agreement, you are legally bound to follow all of the terms and conditions in the document. This includes the amount of rent you'll be paying, when you'll be paying it (weekly, fortnightly, monthly), and how long you'll be living in the property.
Following all of these terms will keep you in good standing with your landlord and property manager. If you don't comply with the lease agreement, your landlord may have the right to evict you from the property. This would be highly stressful, time-consuming, and, above all, costly in today's rental market.
Read your lease agreement carefully, including any new clauses that may have arisen recently, like those regarding remote workspaces. If your circumstances change, such as needing to work from home, discuss possible lease modifications with your landlord.
3. Take care of the property
One of the most frightening parts of being a landlord is letting people live in your house and not knowing how they are going to treat it. Doing rental references and employment checks can only give a landlord so much security as, ultimately, you are still a stranger living in one of their biggest assets.
So, in order to be the ideal tenant, take pride in your new home and treat it as if it were your own. Report any major issues immediately to prevent further damage, and take care of ongoing maintenance like yard work.
Taking care of the property will not only ensure that you get your entire rental bond back, but it will also leave a good impression on your landlord and property manager.
4. Keep it clean
In line with treating the property like your own, the ideal tenant will keep the property clean. Keeping it clean avoids pest infestations or property damage, which makes life easier for you and your landlord.
Plus, keeping it generally clean will make your end-of-lease bond cleaning much more straightforward and will avoid the property manager or landlord needing to keep a part of your bond to pay for cleaning or fixing broken fixtures.
5. Effective communication
Minor issues can turn into big problems when they're not sorted out straight away. If you notice a tap leaking, it might seem like a small problem at first, but it can rack up a hefty water bill and end up causing water damage to other parts of the property.
Use the preferred communication methods of your landlord or property manager for maintenance requests or other issues. Keeping them informed about any significant changes in your situation can help maintain a good relationship.
6. Avoid being high-maintenance
There is nothing worse than a tenant who reports the most minor issues, like a lightbulb going out or a faulty item tripping the safety switch, which are both easily fixed.
This isn't to say that you should never report maintenance issues, of course. When it's something major, like having no power, water, or gas, you should report this to your landlord straight away.
But if you can, try to solve any issues you have by yourself without hassling your landlord.
7. Renew your lease if offered
Finding new tenants is often arduous and expensive. From advertising costs to loss of rental income, there are heaps of things that need to happen to find a new tenant. Even in such a tight rental market, there's no guarantee that a new tenant would be any better, and they could always break the lease before long.
The ideal tenant is usually someone who is happy to stay in the property longer. If you're happy in your current home, consider renewing your lease. This can provide you with rental stability and saves you the hassle and expense of moving. It's also typically appreciated by landlords.
Bear in mind, however, that you may have to accept a rent increase to renew your lease. We'll explain further down how you can negotiate the size of this rent increase or possibly avoid one altogether.
8. Sort out your finances
While things like honesty and good communication are some of the most essential qualities of a great tenant, ultimately, money talks. In addition to making consistent rent repayments, a tenant's financial stability is important to landlords. They'll generally prefer tenants with:
And more. If you end up breaking your lease or having to find another rental property, having these things in order will make it a lot easier to get approved. 
Have a read of some of our key articles below for some practical tips on saving money and getting your finances in order.
How to negotiate a rent increase
With a larger percentage of the population renting and competing for fewer properties in a low-vacancy rate market, landlords are increasing rents to both manage rising costs and to reflect the intense market conditions.
CoreLogic data from July 2023 revealed that more than 90% of all rental markets in Australia had seen rent increases in 12 months. In Adelaide, Perth and Regional Western Australia, this was 100%! 
You may find yourself in a situation where your rent still increases significantly despite being a spotless tenant. With so many Aussie tenants facing severe affordability challenges, almost one in three renters have avoided contacting their landlord for repairs or other issues over fears they will be hit with a rent increase.
But in many cases, you can't avoid a rent increase. What you can do, however, is arm yourself with the proper knowledge so you can negotiate a smaller one. Being a great tenant in the past can definitely help with this.
1. Put it in writing
To negotiate a rent increase, start as soon as possible to give yourself time. Always begin your negotiations in writing with a calm, polite and well-articulated letter or email. Avoid contacting them over the phone or in person, at least at first. Having a paper trail could come in handy later on.
Many websites and organisations offer rent negotiation letter templates and fact sheets: here's an example from the Tenants' Union NSW. Use these templates as a guide if you're stuck.
2. Research market rates
Before entering negotiations, research the current rental market rates in your area for similar properties. This information will provide you with a solid foundation to argue that the proposed increase is above market trends.
There's very little outlining the exact amount a landlord can or cannot increase rents by. Although they are limited in terms of how often they can up your rent, most states and territories simply state that rent increases have to be 'reasonable'. Proving that a proposed increase is more than similar properties in your area is a good way to go about this.
3. Explain your situation and what you can afford
Approach the negotiation with an open and respectful dialogue. Express your understanding of their position, but also clearly communicate your situation. Be prepared to negotiate and find a middle ground that works for both parties.
For instance, you might agree to a smaller increase now with the understanding of a potential future increase, or you could discuss other non-monetary arrangements, like taking over some property maintenance responsibilities.
4. Highlight your tenancy record
Emphasise your value as a tenant. If you've consistently paid rent on time, maintained the property well, and had a good relationship with the landlord, remind them of these points. Landlords often prefer to keep reliable tenants, as finding a new tenant can be costly and time-consuming.
5. Offer other sweeteners
You can also do things like proposing an extension of your lease for a longer period in exchange for a smaller rent increase. This provides the landlord with rental stability and can be a compelling reason for them to consider your request.
Know your rights and responsibilities as a tenant
As a tenant, you have rights and responsibilities that you need to understand. Doing this will make it a lot easier to not only be a great tenant but will safeguard you should anything go wrong. 
Ensure you read and understand your lease agreement as well as your state or territory's rental legislation. You can also check out your state or territory's Tenants Union, which can provide advice, advocacy and education to help you stay informed:
Other rental tips & guides
If you need a hand paying for your next rental bond or would prefer to pay it in instalments instead of a big lump sum, you can also check out our rental bond loans starting from $2,100:
---
The information on this website is for general information only. It should not be considered professional advice from the website owner - Jacaranda Finance. Jacaranda Finance is not a financial adviser, and the content on this page does not consider your objectives, financial situation or needs. You should consider seeking independent legal, financial, taxation or other advice to check how the website information relates to your unique circumstances. Jacaranda Finance is not liable for any loss caused, whether due to negligence or otherwise arising from the use of, or reliance on, the information provided directly or indirectly by the use of this website.
William is the Content Manager at Jacaranda Finance. He has worked as both a journalist and a media advisor at some of Australia's biggest financial comparison sites such as Canstar, Compare the Market and Savings.com.au, and is passionate about helping Australians find the right money solution for them.
You can get in touch with William via
williamj@jacarandafinance.com.au
.