28th June 2023
The best things to buy during this year's EOFY sales
The end of financial year (EOFY) is upon us, which can only mean one thing. And no, it's not time to do your tax returns.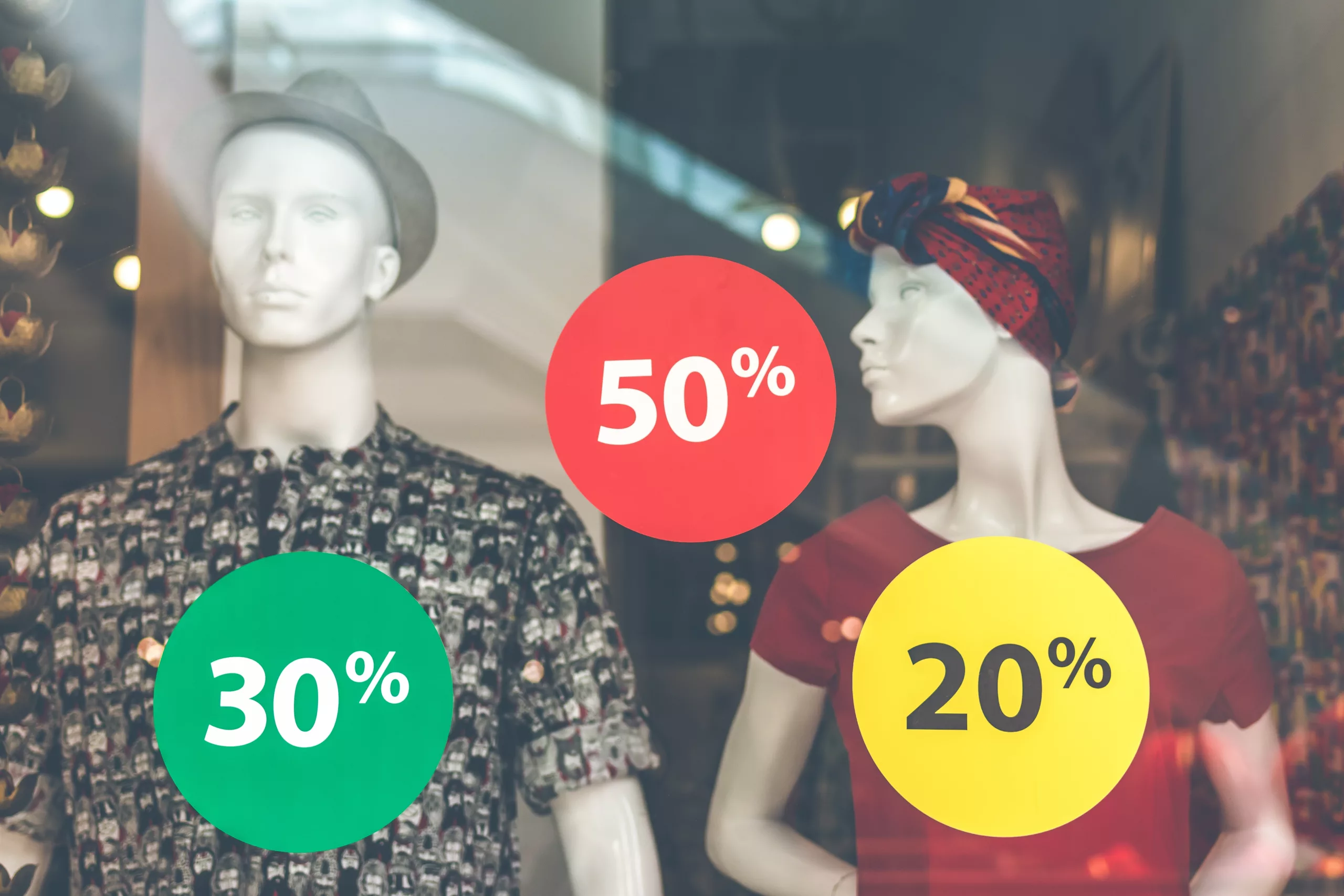 We're talking, of course, about the end-of-financial year sales, where Aussies head online or to their favourite stores in droves to try and snag a bargain.
But what exactly are the EOFY sales, and what are the top things to buy in 2023?
Read Jacaranda Finance's guide to the top things to buy this EOFY.
On this page:
---
Need funds for the EOFY sales?
The EOFY sales can be a great time to buy things like computers, couches, fridges, or even a new car! But even with the discounts, these items can still be costly.
If you'd rather repay an affordable, flexible loan over time to purchase what you want instead of dipping into your savings, Jacaranda Finance can help. Check out our loans or download our FastMoney app today to get the necessary funds!
Download the FastMoney App now!
---
What are the EOFY sales?
EOFY sales, short for End of Financial Year sales, are promotional events in Australia towards the end of the financial year on June 30th. Businesses usually offer handsome discounts and perks around this time to clear out any remaining stock and meet their sales targets before the new financial year begins.
EOFY sales can start as early as May and run until the end of June. They may even continue into July, depending on the store. These sales can provide the perfect opportunity for savvy shoppers to find a bargain on whatever they're looking for: there's no actual limit to what you can buy and save during this period.
2022 research from Shopper found that as many as 9/10 consumers will participate in the EOFY sales either directly or indirectly.
How much do Aussies spend on EOFY bargains?
Australians spend quite a lot on EOFY sales, which shows no signs of changing in 2023 despite cost-of-living pressures and high interest rates. Research from the Australian Retailers Association (ARA) and Roy Morgan found that Aussie shoppers are expected to spend $9.3 billion this EOFY period: a $200 million increase from 2022.
Those who plan to shop in the mid-year/EOFY sales will each spend an average of $1,616, up almost $200 per person from 2022.
"The mid-year sales are a fantastic opportunity for bargain hunters to grab a great deal as retailers slash prices on a range of clothes, shoes, accessories, homewares and electricals to make way for new season's merchandise," ARA CEO Paul Zahra said.
"Shopping online has proven to be particularly popular at this time of the year as shoppers look for convenience and to shop from the comfort of their own home, particularly during the colder winter months.
"There is no better time to buy than during the mid-year sales and EOFY promotions. We expect many shoppers are looking to grab a good deal to save money."
The most popular purchases during the EOFY sales
Shopper's research also found that 'big ticket' items were the most popular purchase among 73% of EOFY customers. This is supported by CHOICE, which found that the six most commonly-bought items during the EOFY sales are usually the following:
Dishwashers
Washing machines
Mattresses
Air fryers
Fridges
Stick vacuums
Some of these items will feature in our list below.
The best things to buy this EOFY
If you're considering treating yourself this EOFY or the next one, but aren't sure where to start, here are some of the top things Australians generally look to buy during this sales period.
Skip to each one:
Electronics and tech
Technology is one of the top targets for budget-friendly shoppers during the EOFY sales. Major and minor brands alike tend to have massive discounts on all sorts of electronics, such as:
Laptops and desktop computers
TVs and monitors
Smartphones, iPads & tablets etc.
Gaming consoles
Headphones
Smartwatches
Smart home appliances (Google Home, Amazon Echo etc.)
Robot vacuums
And much more. As mentioned above, stick vacuums like the Dyson is one of the most popular pieces of tech around this time, with some retailers offering discounts of 50% or more.
Home & kitchen appliances
If you need smaller home appliances, the EOFY sales are one of the best times to buy all year. The air fryer revolution peaks during this time, as they are the 4th most commonly bought item by Australians. You can find deals worth hundreds of dollars off some of the best air fryers around if you do your research.
White goods
Dishwashers, washing machines and fridges occupy three of the top six spots identified by CHOICE. Given their initial prices and the discounts offered during EOFY sales, it's not hard to see why. Appliances online, for example, is offering massive discounts of up to 50 - 60% for all manner of products, which also includes air conditioners, BBQs, ovens and more!
See how our white goods loans can help.
Furniture and home decor
Given the average mattress can easily cost over $1,000 when newly bought, it's no surprise that they're also regularly at the top of Aussies' wish lists each EOFY. Some premium brands are offering more than 60% off queen and king-sized mattresses for EOFY 2023.
Many furniture stores and home decor retailers also offer significant discounts during the EOFY period if you want to enhance your bedroom or living space with new couches, dining sets, tables etc.
Clothing, beauty & hygiene products
Need a wardrobe update? According to Afterpay's EOFY consumer insights survey, 83% of its customers plan to buy clothing and footwear during the EOFY sales. 
Clothing retailers often provide discounts on fashion and apparel during the EOFY sales. You can find deals on clothing, shoes, accessories, and even designer brands. The same applies to all manner of beauty and hygiene products, such as makeup, hair styling products and more.
There are too many examples to list here, so head online to some of your favourite brands to see what discounts they offer.
See also: Buy now, pay later (BNPL) vs personal loans.
Cars
As we've explained previously in this article, car sales tend to offer some of the best discounts around when it comes to the new financial year. The main reason is that car dealerships and manufacturers want to sell as many cars as possible to maximise sales and profits so their final EOFY results look better.
Car dealerships will each have sales targets to meet, and they'll want to clear out as much old stock as possible before making way for newer models, which tend to come out around this time.
By looking for your next car during the EOFY period, you could save thousands of dollars off the purchase price.
Need money for your next car? Check out our car loans.
Flights & accommodation
The end-of-financial year is a peak time for holiday spending as Aussies start to get the mid-year blues. Some travel agencies, airlines, and hotels may offer special deals during EOFY sales, so keep an eye out for discounts on flights, hotel bookings or holiday packages.
See our travel loans for flights, accommodation, tours and more.
Office supplies & stationery
Retailers offer discounts on office supplies, stationery, and technology equipment during EOFY sales, making it an excellent opportunity to stock up on items for your home office or business needs.
Tips to get the best deal this EOFY
The EOFY sales can be a great time to buy things you need but aren't sure if you can typically afford. It's also an excellent time to treat yourself or a loved one with something nice - you deserve it, after all!
But getting a good deal isn't a guarantee, and naturally, some retailers might look to take advantage of this flurry of activity.
"The sales are designed to make you feel like you're missing out - do your research and buy the product on sale if it's right for you," said CHOICE Director of Reviews and Testing, Matthew Steen.
To make the most out of the EOFY sales in Australia, here are some tips to help you maximise your savings and shopping experience:
1. Research and plan
Many retailers release their sale prices ahead of time, and once they do these plans should be listed online somewhere that's easy to find. Think about what you need and research participating retailers, comparing their prices, discounts, product reviews, and convenience for you.
2. Sign up for retailer newsletters
Subscribe to newsletters or follow the social media accounts of your favourite retailers to stay informed. They often send out exclusive deals, discounts, or early access to loyal customers.
3. Prepare a shopping list
Make a list of the items you need or have been planning to buy, prioritised by importance and cost. This will help you stay organised and avoid unnecessary purchases.
4. Set a budget
It's easy to get carried away with attractive discounts, so having a budget in place will help you make responsible financial decisions.
5. Compare products and prices
Just because something is on sale doesn't mean it's the best deal. A common trick some retailers apply during busy sales periods is to increase the price before offering a 'discount', which is really just the original price or slightly lower.
Don't settle for 20% off when you could've spent an extra five minutes searching to get 30% off the same product.
6. Consider an alternative brand or model
You don't always need to buy the latest model of something (like an appliance or piece of tech), as a recent, older model might have the same or similar features at a significantly reduced price.
The same goes for brands: premium brands might cost more, but could you get a better deal buying from somewhere lesser known?
7. Avoid unnecessary add-ons
This is particularly important for more expensive items like TVs or cars. When buying, don't undo your work finding a bargain by adding expensive accessories you don't need.
One common example of this is an extended warranty. Under Australian Consumer Law, you have the right to repair, refund or replacement in the event of a major fault with a product. But CHOICE found that seven in 10 (71%) of stores in Australia tried to 'upsell' extended warranties on products despite these often not being necessary.
8. Haggle and price-match
Watch for some retailers' price-matching policies to secure the lowest price available. If you see a lower price for the same item at a competitor, take a photo or screenshot of it and bring it with you if you're visiting in-store.
Don't be afraid to haggle with the retailer on the final price, either. Even during peak sales periods, you could potentially get an even greater discount by asking.
Familiarize yourself with the return policies of the retailers you plan to buy from as well. If you end up buying a dud, being able to return the product and get a refund or replacement could save you hundreds to thousands of dollars.
9. Use different payment methods
Some credit cards or payment platforms offer additional discounts, cashback, or reward points during sales events. Taking advantage of these perks when paying can give you an even better deal and maximise your savings.
---
The information on this website is for general information only. It should not be taken as constituting professional advice from the website owner - Jacaranda Finance. Jacaranda Finance is not a financial adviser, and the content on this page does not take into account your objectives, financial situation or needs. You should consider seeking independent legal, financial, taxation or other advice to check how the website information relates to your unique circumstances.
Jacaranda Finance is not liable for any loss caused, whether due to negligence or otherwise arising from the use of, or reliance on, the information provided directly or indirectly by use of this website.
William is the Content Manager at Jacaranda Finance. He has worked as both a journalist and a media advisor at some of Australia's biggest financial comparison sites such as Canstar, Compare the Market and Savings.com.au, and is passionate about helping Australians find the right money solution for them.
You can get in touch with William via
williamj@jacarandafinance.com.au
.