Jacaranda Finance Loves To Be Green! Check Out Our Green loans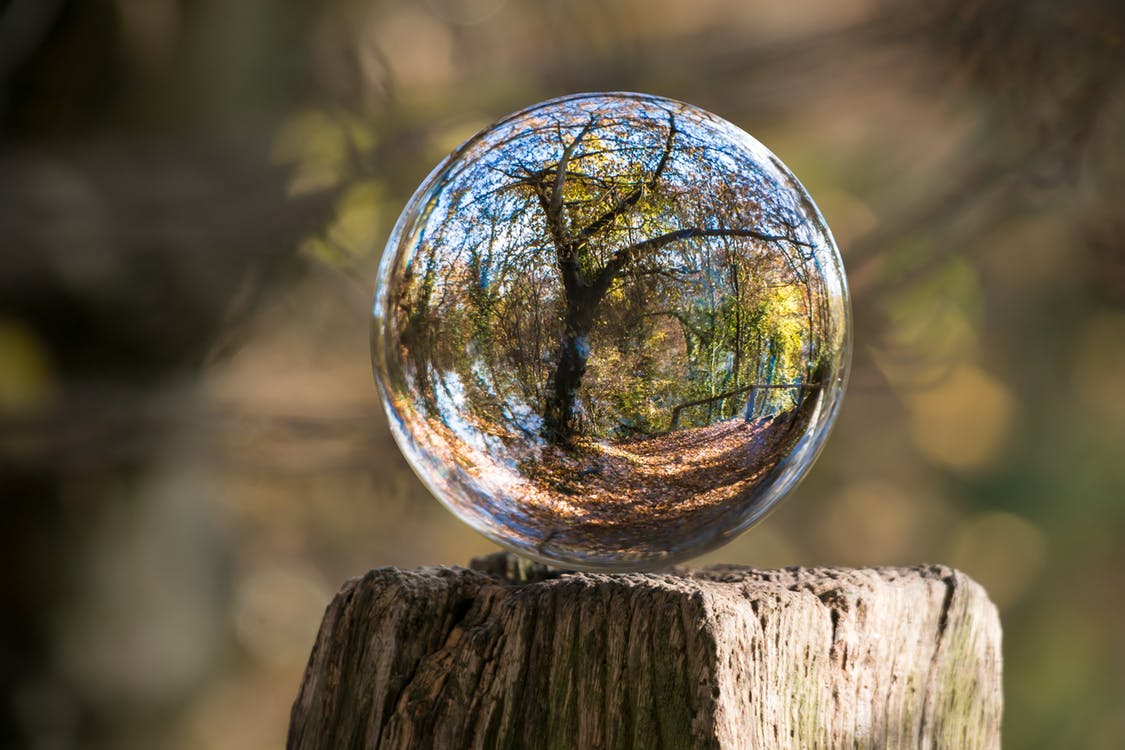 What are green loans?
There has never been a better time to cut down on utility costs and help the environment with products funded by green loans. Energy efficient products such as solar batteries and panels, energy efficient lighting, air source heat pumps, and solar water heaters to reduce the high hot water system price you are paying may be good reasons to apply for a loan with Jacaranda Finance.
Affordable Green Energy Loans
Our low-rate loans can help you to finance renewable energy and energy-efficient projects at the exact right time. It takes several minutes to apply and you can do so for a wide variety of loan products, including green cash loans. We make fast, accurate judgments of applications and reward good ones with quick turnaround times and, where possible, same day loan outcomes.
Other products eligible for financing include energy efficient air conditioning, low emission cars and trucks, variable speed and frequency drives, and power factor correction. For more expensive green solutions for your home, take a look at our unsecured loans up to $2,000 and secured loans from $2,100 to $10,000.
Green Loans: What You Need to Know
Green loans are designed to encourage homeowners to make more energy-saving and generally environmentally friendly improvements on their property. They can also target businesses who want to implement green products and services. As a lender, Jacaranda Finance offers up to $10,000.
Apply now for a loan to carry out a home renovation project making your home greener – this can include recycling, composting, double glazing, and even community garden maintenance.
Green Loans Australia: What Systems Meet Australian Standards?
Before you do any renovations or improvements, make sure you check on things like conversion equipment and inverters. You may want to go with products listed on the Australian Clean Energy Council's website that are suitable for installation under the government's Renewable Energy Certificate scheme and solar photovoltaic systems rated as Fire Safety Class C on the Council's website. The Council must accredit your system installer.
All technologies related to battery storage that is integrated as part of a renewable generation project or are recharged from renewable sources, such as wind generation systems or solar photovoltaic systems, are considered to meet standards. Again, they must be accredited by the Clean Energy Council.
Eligible air source heat pumps and solar water heaters are listed on the government's Renewable Energy Scheme page.
Any variable frequency drivers and variable speed drivers are eligible for approval as long as no such equipment was in place at the time you applied for a green loan. In terms of power factor correction, any project increasing the power factor to above 0.9 as certified by an engineer or technology supplier and qualifying for an NSW Energy Savings Scheme certificate could potentially be approved.
Where can I get green lights?
Any lighting technologies that would qualify under the VIC Efficiency Target, the NSW Energy Savings Scheme, and the SA Retailer Energy Efficiency Scheme could be funded.
How can I get a green vehicle?
If it's a green heavy car you're after, consider looking for one that weighs more than 3.5 tonnes (gross mass), is new, and is either powered by natural gas and has a high-performance direct injection engine, an electric vehicle, or an electric hybrid vehicle. Those are the criteria for heavy vehicles.
As for light trucks and light passenger motor vehicles, the requirements are as follows:
The level of CO2 emissions according to the fuel consumption label on a light commercial vehicle (including light trucks) or a new passenger motor vehicle (such as a sports utility vehicle) must be 20% below the latest average carbon emissions figures reported by the National Transport Commission for vehicles sold the year before. These numbers were ≤140g/km for passenger vehicles and ≤183g/km for light commercial vehicles at the time of writing.
Therefore, light commercial vehicles and passenger vehicles are defined further in Carbon Dioxide Emissions Intensity for New Australian Light Vehicles 2017, an information paper published by the government.
Benefits of Green Home Loans
The upsides of green loans go above and beyond reducing your carbon footprint and increasing your savings. Therefore, over and above the environmental and health benefits, once you get a loan and start to go green, you may even be adding value to your home.
But what defines a "green" home?
Green loans for solar panels or double glazing are a great way to save money. So, other criteria for making your home green may include installing water storage tanks, insulation, or equipping your home with an alternative power supply.
Where Can I Get Green Loans?
So, although the majority of Australian lenders don't offer "green" loans specifically. Rather, you can apply for a loan to finance green products and projects aimed at making your carbon footprint a bit smaller and your home a bit smarter.
Why Go Green?
Climate change has brought a host of other changes with it. The main ones involve Aussies' housing patterns. Progressive-minded lenders like Jacaranda Finance are helping borrowers to become more environmentally conscious and responsible. We all have a duty to be environmentally responsible. Here are some tips on why and how to go green in your home and life.
Install Insulation to Keep Cool/Warm
Homeowners who want to keep their houses cool in the proverbial Australian heat and warm on cold winter days would be wise to invest in insulation. In summer, up to 35 percent of cool air is lost through the ceilings and up to 20 per cent through the floors. In winter, those same proportions of cold air seep in through the floors and ceilings.
Reduce Water Consumption
To reduce water consumption, you could get a rainwater tank. It can help you to save money on water bills and water the garden more sustainably. A bucket in the shower is always a good way to catch excess water which can be used for things like watering plants, cleaning floors and laundry.
Cut Down On Energy Costs
Fridges and dishwashers are among the electrical appliances that rack up the highest bills even when not working. Only buy electrical appliances with a high energy efficiency rating and don't forget the energy efficient adapters and light bulbs. Speaking of light bulbs, why not take some natural ways to improve the lighting around your house into consideration? Installing a skylight is one such way. Before you do this, ask a specialist where it should be placed to get the maximum benefit.
Therefore, if used right, solar panels can reduce your power bills. The solar power cost is still considerably lower than that of non-renewable energy sources.
Save on Groceries
It might take some time and effort to create a vegetable patch, but this will pay off. Once things get growing, you'll reduce CO2 emissions AND save on grocery bills. You can also use the waste for composting to improve your soil. One beneficial consequence of this is that compost soil requires less water.
If you don't have the resources to make such major changes, here are some smaller things you can do to go green in your home and life.
Baby Steps Towards Saving Energy
Switch one appliance and a few light bulbs to an energy efficient model and switch the lights off when you leave a room. Keep the lights off for as long as you can. Especially in summer, keep your curtains wide open to use the natural light.
Ask your utility provider if you can sign up for green power, and turn your computer off completely at night. Lower the temperature on your hot water heater and unplug unused chargers and appliances. If you need help financial assistance with any of the following, apply for green loans with Jacaranda!
Go "Green Shopping"
Say "no" to plastic if you haven't already! Order some reusable bags or use bags made of fabric. Shop at farmers' markets only – you'll be supporting the local economy. Buy food from restaurants that use food derived less than 80 miles away. Make a compost bin – it's easy and cheap – and shop and donate to second-hand stores. You'll be saving money and recycling totally usable items.
Save Water
Always wash laundry in cold water and purchase a cheap, reusable water bottle. Do not buy plastic disposable bottles. There are a few good movies you and your family can see on this subject, like The Story of Bottled Water.
Fix leaky faucets and collect rainwater to water your plants and garden.
Save Petrol
So, instead of running individual errands daily, combine them into one weekly trip. If they are less than a few miles away, ride a bike or walk. Don't go out just to pay a bill – pay bills online when you can. It's greener and a lot less taxing than dealing with pushy salespeople who always want you to "upgrade" your mobile plan.
Educate Your Kids
Tell your kids to reuse scrap paper. Get them to colour on the back side of used paper and instruct them to print on two sides.
There are lots of easy online recipes for homemade detergent. Make your own household cleaners with your kids.
Therefore, younger children in particular need to be educated about the impact household waste has on landfills. If you can't explain this, watch an educational movie about it with your son or daughter, like The Story of Stuff. It also wouldn't hurt to watch a documentary about the food industry and environment like Amazing Planet or Food Inc.
Use cloth diapers if you have an infant, or combine cloth with disposable diapers.
Finally, learn with your children about another culture or a foreign country to expand your knowledge. We are, after all, a grain of sand in the universe.
How to Apply for Green Loans With Us – Examples
To apply for a green loan from Jacaranda Finance, you need to be over 18, have been earning regular income over the past 3 months (we will look at bank statements in read-only format), and be an AU citizen or legal resident.
What loans do you offer?
At Jacaranda, we can provide 3 different types of personal loans: small, medium and large personal loans. Here are some details of these loans:  
| Loan Type | Secured Options | Loan amount | Loan term |
| --- | --- | --- | --- |
| Small Loan | Unsecured | $300 to $2,000 | 12 months |
| Medium Loan | Secured | $2,001 to $4,600 | 13 to 24 months |
| Large Loan | Secured | $5,000 to $10,000 | 13 to 24 months |
If you want to find more out about our interest rates, head to our costs page.
Read up on how you can be a greenier human and save money doing it here!