Furniture finance from $300 to $10,000 right here with Jacaranda Finance, 100% online!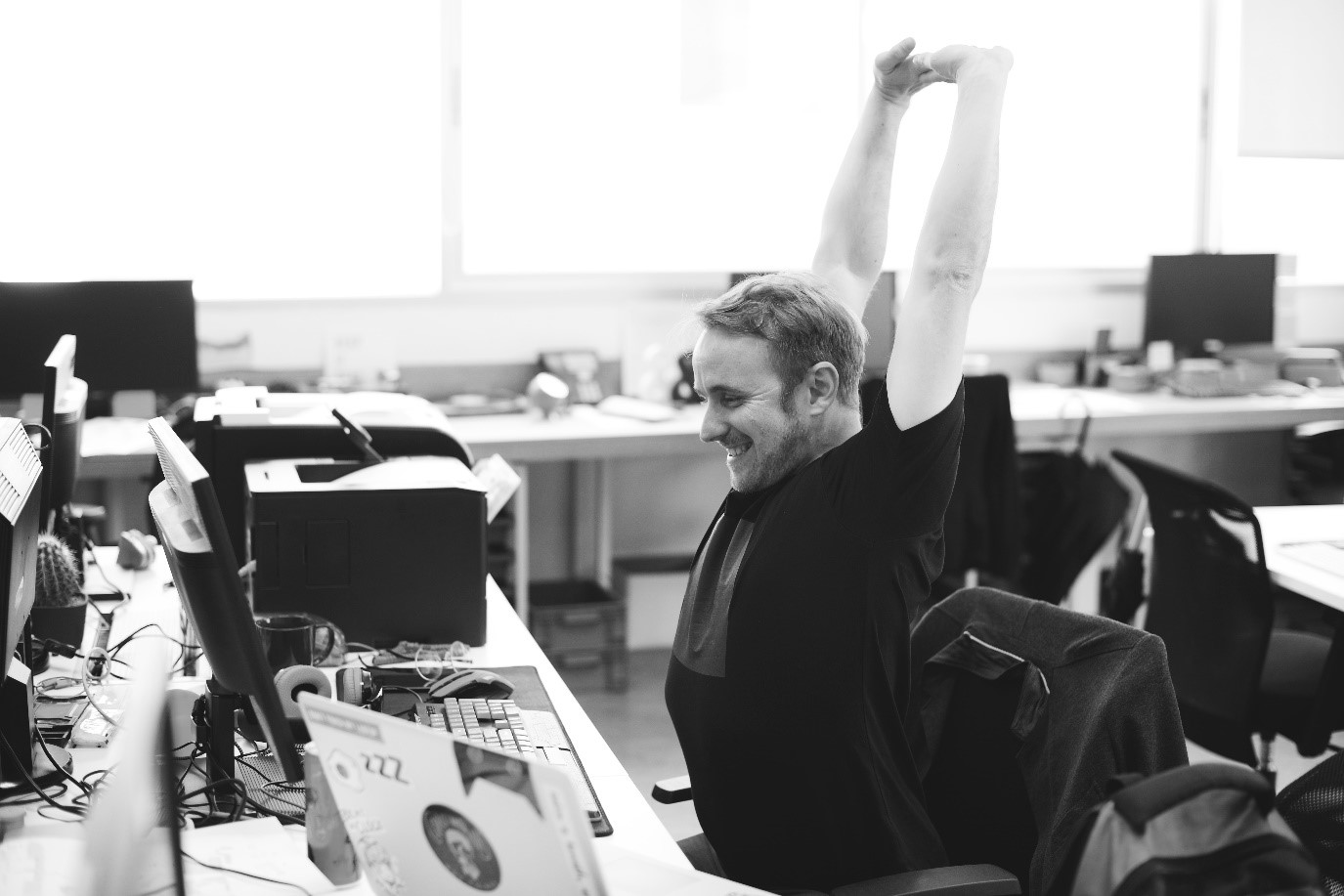 They say home is where the heart is. That's because where your loved ones, friends or fur babies live are the place you go to unwind and rest to make yourself feel like you again. Therefore it stands to reason that home should be a place that looks good and feels great so that you can feel at your best when you stay there. Not to mention that doesn't it feel great to make your home look well-furnished and amazing. However, fully furnishing your home can come with a price tag. That's where furniture finance comes in. These are loans that allow you to make your furniture purchases ahead of time and repay them later. If it sounds like something you could use, read on to find out all you need to know about furniture finance. You could even be eligible for a small loan fast with Jacaranda!
What is furniture finance?
Furniture finance simply refers to a loan that serves the purpose of helping you to fully equip your home or office with the necessary furnishings. Decor finance is especially useful for when you have moved to a new place and are in need of some new furniture to deck out your new pad.
How do you apply for furniture finance?
Applying for furniture finance is easy! You just onto our website and use the loan calculator at the top of the page to get started with your application. Simply select the amount you want to borrow and your desired repayment term then click Apply Now. You'll then be taken to our simple application form which could you just minutes to complete. OPnce you have filled everything out, click Submit and that's it, you've just applied for furniture finance!
What is the step by step process of getting furniture finance?
The process of getting furniture is so simple. The step by application looks a little bit like this:
Fill out the online application form

This can take mere minutes to fill out. It will ask you for a few personal details as well as your reason for applying for a loan.

Wait for an outcome of your application

If you apply during office hours we'll aim to get you an outcome of your application within an hour of applying. However, this is completely dependent on whether you have applied within business hours and if we require any further information. Either way, once you submit your application, just sit back and relax and we'll get back to you as soon as we can.

Receive your funds

If you are approved, we'll send you a loan contract to sign. Once we receive your signed contract, we'll transfer you the funds. The amount of time it takes for those funds to reflect in your personal bank account will depend on the policies of the bank you are with.
Who can apply for furniture finance?
The great thing about furniture finance is that anyone who meets our eligibility requirements can apply for them. Below is a list of the eligibility requirements we ask for as part of our responsible lending duty. To get furniture finance you must be:
At least 18 years of age
Receive a regular income (at least for 90 days prior to applying)
An Australian citizen or permanent resident
What information is needed when you apply for furniture finance?
In order to approve your application for furniture finance, we just need you to provide us with a few pieces of information. This information includes the following:
Name and address
Contact details including mobile number and email address
Proof of ID – we'll need 100 points of ID
Internet banking details (this is so that we can verify your income)
How much can you borrow?
With Jacaranda Finance, we do 3 types of personal loans. With us, you can borrow an unsecured personal loan between $300 and $2,000 which you can repay over 12 months. Alternatively, we do medium secured loans where you can borrow between $2,100 and $4,600 repaid over 13 to 24 months. Or we offer large secured personal loans from $5,000 up to $10,000 which are also repaid over a 13 – 24 month period.
To work out what your repayment amounts will be, check out our loan repayment calculator which can be found here.
What is the difference between your three different furniture finance options?
Therefore, at Jacaranda finance, we do both an unsecured loan option as well as a secured loan options. The following table lists the differences between the three different loan types:
Small personal loans
Medium secured personal loans
Large secured personal loans
They are unsecured loans meaning they do not have an asset tied to the loan as security.
These loans are secured meaning an asset needs to be tied to the loan as security for the lender.
Larger secured loans that require equity to be attached to the loan
Borrow between $300 and $2,000
You can borrow $2,100 to $4,600
You can borrow between $5,000 and $10,000
An establishment fee of 20% the loan amount must be paid
An establishment fee of $400 must be paid
An Annual Percentage Rate of 21.24%
There are additional fees of 4% per month
Additional fees are 48% per annum
A $35 dishonour on all loans for failed payments
For more information you can also take a look at the MoneySmart website
How do repayments of furniture finance work?
The way we set up repayments is by organising a direct debit. That means we arrange for your payments to come out of your account automatically. We suggest setting your repayments to come out of your account in the same intervals as your pay cycle. This can either be weekly, fortnightly or monthly – whatever suits you best.
What if I can't make a repayment?
Therefore, if for whatever reason you are unable to make a repayment, the best thing to do would be to contact us as soon as possible. As long as you give us 24 hours notice, we should be able to sort out a solution that works for both parties.
What information do you need to provide when you apply for medium and large secured personal loans?
Therefore, since medium and large secured personal loans require an asset to be tied to the loan, we need you to provide a bit of information about the asset. This is so that we can make an accurate evaluation of the overall value of the asset. The assets that we accept as security for the loan are things like motorbikes, cars or caravans Here is a list of some of the information we'll require to allow us to make an accurate valuation of the vehicle:
Make
Model
Year
Registration number
Fuel transmission
What kinds of things can you buy with furniture finance?
Therefore, with furniture finance, you can purchase all of your home necessities. You may want to focus on a particular room and get that all decked out. Or perhaps you just need to cover one big expense – it's up to you what you use your furniture finance to pay for. Here is a list of some furniture inspiration ideas:
Bedroom
Did you know that humans spend a third of their lives sleeping? It stands to reason that we should, therefore, invest in the place where we spend our time getting our rest. If you want to invest in the place where you sleep but don't have the funds to do so furniture finance can help you pay for a good quality mattress, an elegant bed frame, and luxurious bed linen. This way you can get the best night sleep and feel great every morning when you wake up.
Kitchen
Kitchens are the place where the magic happens. That's right it's the place where food is created. Therefore, it's understandable that you would want to turn your kitchen into a creative and workable space. Ikea is the perfect place to go if you want to deck out your entire kitchen with all the necessities. At Ikea, you can get everything from kitchen appliances to kitchen cabinets, benchtops and much more.
Living room
This is the central living space, the place where you spend most of your leisure time at home with your family and friends. When creating your perfect living room space you'll want to make sure you've got a comfortable couch, a TV storage unit, and television. You may even want to decorate it with some nice cushions, and indoor plants.
Bathroom
The bathroom is another place you spend a lot of your time. It's the place where get clean and fresh, so why wouldn't you want to have a clean and fresh bathroom too? Ikea has some great inspiration ideas (no follow) to help you to equip your bathroom with all the things you need.
Outdoor and Garden
So, you may want to get furniture finance to help spruce up your garden and entertainment area. Again Ikea has all the necessary things you need from outdoor furniture to barbeque sets to outdoor cushions and lighting.
Why get furniture finance?
Therefore, getting a loan to pay for furniture has various benefits that you can enjoy. Firstly, your home is often the place that you spend the most time in. Or if it's not the place you spend the most time in its likely to be the place where you spend the majority of your leisure time. It makes sense than to want to make this space as accommodating as possible. Though this may require an investment of a few bucks.
Furniture finance can help you to enjoy the benefits of your accommodating living space while you pay your loan of later. That means you can be more relaxed and productive at work when you have a nice place go home to and relax in.
Why get furniture finance with Jacaranda Finance?
Therefore, there are many great reasons as to why you should choose Jacaranda Finance as your furniture loan provider. Check out our key attributes below:
Application and approval process 100% online

Firstly, our furniture finance applications are 100% online. As a result, you can do everything online, without even having to leave your house. Not only does this mean less stress for you, but it also means less time wasted getting paperwork together, and waiting at the bank to receive an outcome of your application.

Receive your funds the same day

At Jacaranda Finance, as soon as we approve your loan application we transfer your funds to you straight away. If you are with commonwealth bank, your funds will be in your account that same day! Other banks mean that your funds will arrive the next day.

Our fees and charges are completely transparent

The great thing about Jacaranda Finance is that all of our furniture finance loans have clearly outlined fees and charges, that means that you won't be surprised with any unexpected costs throughout the duration of your loan term.

Receive a bigger loan later

So, after you have successfully repaid a loan with us, we are likely to approve you for a loan the next time, and often without a credit check.

So, in summary, if you're ready to turn your living space into the dream home zone you've always wanted, you can make it a reality with the help of furniture finance. It can be as easy as applying online, receiving your funds the same day, and purchasing your furniture the very next day. If it sounds good to you, don't wait any longer – make your dream living space a reality today.

Keen to read more? Jacaranda could even provide an online loan fast approval. Jacaranda has the low down on instant cash advance online no credit check.

We've got all you need to know about quick loan approval online.