Home > Blog Posts > 6 Ways to Cut Costs in 2020
6 Ways to Cut Costs in 2020
February 24, 2020

●

7 minute read

●
Authoritative Source
Daniel Wessels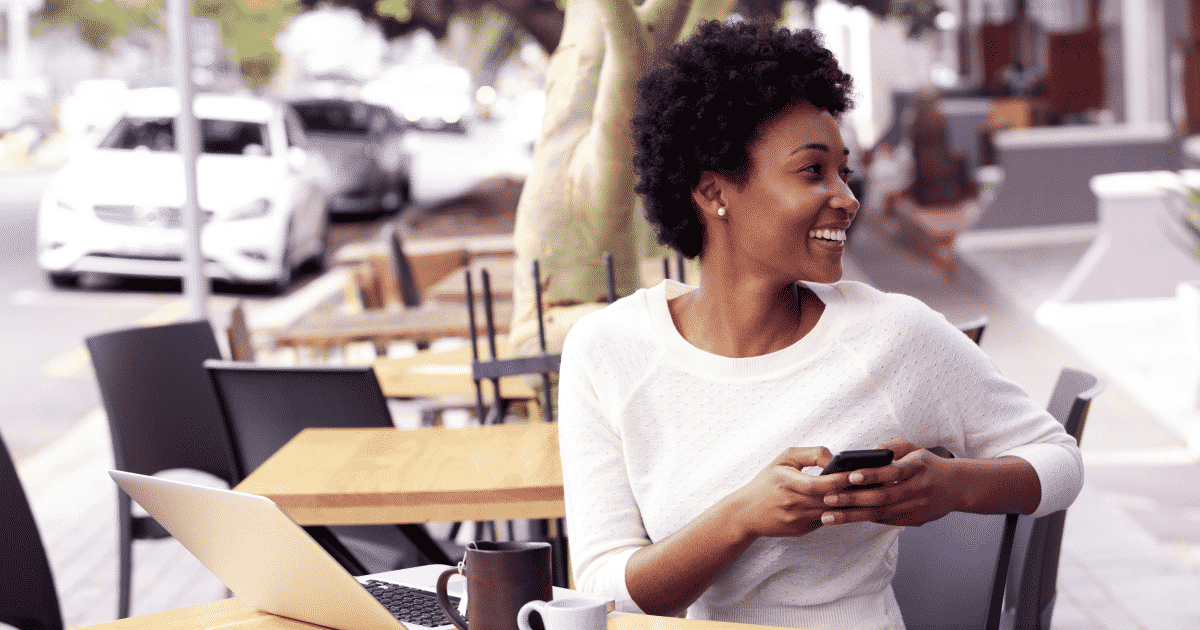 Are you spending more money than you can afford? If you find yourself living paycheck to paycheck, then you might have to reassess your finances and cut down on some costs. In 2020, it's time you take control of your finances and make ends meet. Cut your costs and reduce stress with Jacaranda's 6 ways to cut costs in 2020.
Why you should cut costs in 2020
Cutting costs does not mean you have to live on a glass of air and a piece of bread every day. It essentially means you have to make better financial decisions that will be beneficial in the long term. If you're struggling to make ends meet or find yourself with empty pockets at the end of the month, then it's time to make some small changes in your spending habits.
Having savings gives us a sense of freedom and joy. Knowing you have a little bit of cash tucked away for emergencies or unexpected expenses means you can live your life a little less on the edge and enjoy the smaller things. This guide isn't here to tell you to cut out your greatest pleasures. If your passion is getting a latte every morning then who are we to tell you to stop? We're just saying to be more careful about your spending habits and ways you can substitute. 
How to cut costs
A difficult aspect of personal finance is figuring out how to best utilize your money and how to save money for unexpected expenses or for personal pleasures like that dream holiday to Fiji you've been eyeing off. Moreover, the key to saving coins is to be savvier with your finances. How do you do that? Let us fill in. 
Track your spending
If you track where your money is going, you may realize you're spending a few hundred dollars a month on small purchases and then wondering where all your money went. You might also notice some bad habits with your spending. Tracking what you spend money on can make you think twice about a purchase and you're more likely to consider a purchase carefully. You might realize that you actually don't need what you're about to buy. Become aware of your spending habits and what causes spontaneous or impulse purchases. You might think that purchasing a $5 snack won't hurt, and if it's a one-off then you're probably right. But make a habit out of this and you'll soon realise that it's burning a hole in your pocket.
Tracking your spending through your internet banking might also uncover some hidden fees, costs, mistaken transactions and subscriptions you don't even use.   
Reduce daily living expenses
Food is something you have to spend money on. The good thing is – you can easily make choices that can save a lot of money. Before you go food shopping, make a grocery list and stick to it. Buy unbranded products, compare the prices of the products and hunt for the sales. 
Also, eat at home and make food to bring to work or school. Eating out can easily cost more than double the price for a meal you could have made at home. Your Uber Eats habit isn't helping either! Suncorp found that UberEats and Deliveroo are single-handedly ruining millennials ability to budget. Wipe it out!
We all think we need more clothes even though our wardrobe is jam-packed. Let's be real, everything you've ever wanted eventually gets old before you move on to the next best thing. That jacket that you thought you couldn't live without but only ended up wearing 3 times? Sound like you? Instead, try not to shop for more clothes and use the ones you have. Your friends may have the same issue – a full closet but nothing to wear? Meet up with your friends and exchange clothing. It saves money, is fun and social and not to mention, environmentally friendly!
When the weekend finally arrives and you can't wait to do something fun – think twice about the cost of what you want to do. Of course, everyone needs to let a little loose after a long working week, but you don't have to spend a small fortune on cocktails on a Friday. Instead of going out every weekend, swap a night out for a night in! Invite friends or family over and make your own fun. The benefits are endless! 
Sell stuff you don't use
Clean out your closet, sell kitchen equipment, sports gear or perhaps your children's clothes that don't fit them anymore. For instance, online marketplaces Like Facebook Market and Gumtree exist to help you sell what you don't need. In addition, you can buy second-hand products there for a reasonable price. This is a great way to earn money on things you don't need and save money on things you do need.
Stop unnecessary purchases
A pack of cigarettes in Australia will cost you around $40. Yep, that's a world record high! We're not joking. This means smoking a pack a day will cost $1200 a month and $14,400 a year? For the vast majority of the population, this simply isn't sustainable in the long term. What better way to start 2020 than to cut down on your smoking or quit altogether.  Save money and improve your health! 
Monthly membership bills you may not use or you don't use enough to take advantage of it is expensive in the long run. Do you really need a Netflix, Stan and Disney Plus account? Cut monthly costs and cancel the memberships you don't use. 
Don't shop til' you drop – or avoid shopping at all. Only stick to the necessary purchases like food, transport and all other needs. Speaking of transport, avoid using your car as much as possible to save costly petrol. Cycle or walk to places where the distance allows it. 
Stop using credit cards
Chop up your credit card. Credit cards can be the devil when you're having trouble with your finances. Credit cards trick you into thinking you have more money than you actually have not to mention the interest you have to pay on top. When you're using credit cards you're actually using the credit card company's money. It's important to stop relying on your credit cards because if you're unable to make the repayments on time, it can affect your credit rating, making it harder for you to access personal finance.  In addition, if you don't pay it off right away, it adds to your debt and prevents you from saving money and building your wealth. Use cash or your debit card instead. That way it's easier to track your spending and stick to your budget. In addition, you won't generate any more debt!
Budget for all your expenses
Using a budget to set limits is a good place to start. Having a budget helps you to feel in control of your money and your spending. You don't need an accountant to set up your own budget. ASIC's Moneysmart website has a section on budgeting which you use. Alternatively, you check out the best budgeting apps. Start by looking at where you are right now and where you want to be. Set up your income(s) to record how much money is coming in. In addition, list up how often and from where you get your income(s). If you don't have a regular income, work out an average amount. Now, figure out all your fixed expenses and how much you'll devote to optional or variable expenses such as entertainment, groceries, and other activities. Remember to include debt, and account for unexpected expenses.
When you have added up your income as well as all your expenses, you can see how much you are able to save each month. Set a savings goal and aim to reach it every month. Having some savings can help create a safety net for unexpected expenses. You can reach your savings goal by sticking to these 6 easy tips to cut costs. 
Want to read more?
Like what you're reading? Jacaranda Finance offers bad credit personal loans up to $10,000. An application could only take you a couple of minutes! Alternatively, you could continue reading more from our blog! 
Spend time every year to determine what you want to achieve in the coming year. Read our 6 financial goals to set any time, any year. Here are our clear financial goals to set to make a habit of them.
Take a look at 8 different financial goals you might want to consider accomplishing before you turn 30.
Are you looking for a much-needed break? Jacaranda walks you through our top tips for travelling on a budget so you can make your next trip more affordable!
Of course, if you just need fast cash loans, Jacaranda Finance can help. Apply today!