Home > Blog Posts > 8 Financial Goals To Achieve By Age 30
8 Financial Goals To Achieve By Age 30
October 2, 2019

●

4 minute read

●
Authoritative Source
Daniel Wessels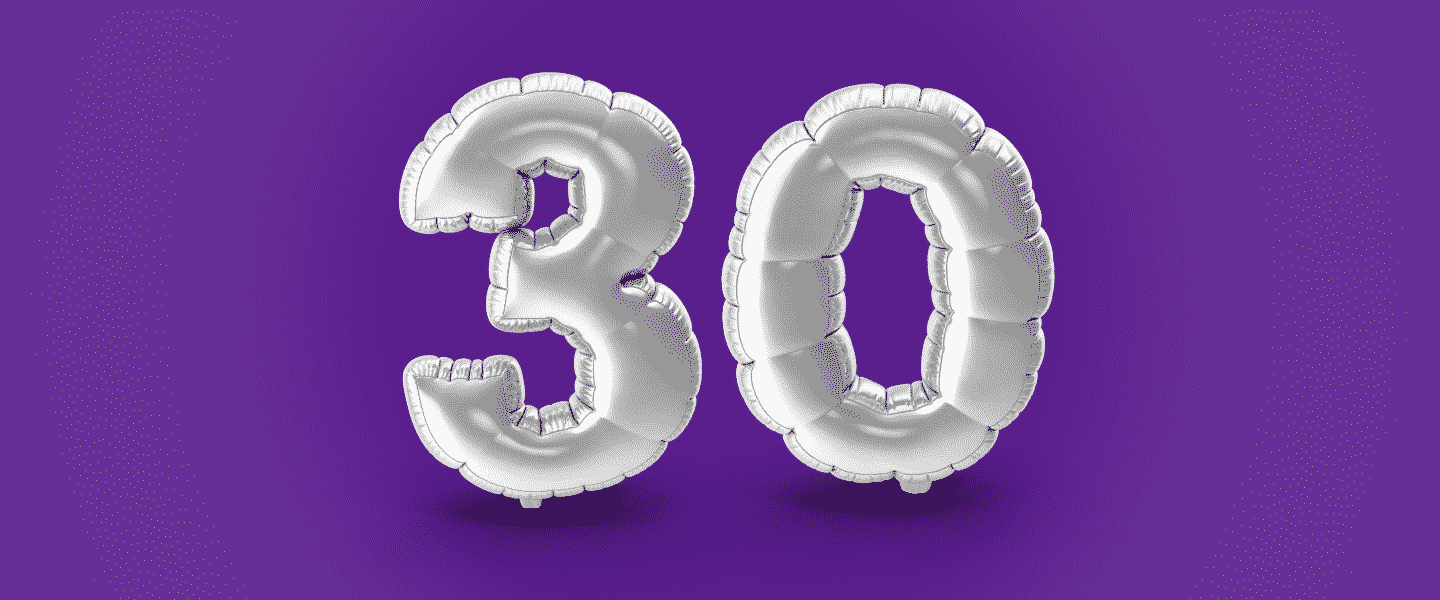 Today, we're going to look at 8 different financial goals you might want to consider accomplishing before you turn 30. Now, if you're already 30 and you're reading this – that's ok! You want to just consider getting these out of the way as soon as possible in order to get a better financial future for yourself.
So, let's jump straight into it!
8. No Consumer Debt
This is very important. You really shouldn't be carrying larger amounts of consumer debt at any point in your life if you're on your way to hitting your financial goals. But, it can be understandable if you're in your twenties and you're a graduate with student debt. It happens to many of us, but you'll want to consider getting rid of this as soon as possible. Ultimately, you should aim to eradicate any loans with an APR over 10% apply for a personal loan.
7. Established Credit
Some people strictly use cash and they don't use credit cards or ever borrow money in their lives. Yet, even if you're one of these people there may be cases where you need a good credit score in life (e.g. mortgage, employment). In general, you should shoot for a credit score around 700 or higher as this is well above average.
It doesn't have to be difficult to build credit. So, if you don't trust yourself with credit cards, that's ok! Maybe you could just get one, buy a chocolate bar and then never touch it again – after you've paid off the chocolate obviously!
6. An Emergency Fund
This is important to everybody regardless of their income. Building an emergency fund is one of the very first steps you want to take in order to build a better financial future. Ideally, you want to have $1,000 – $10,000 set aside for emergency situations get a car loan.
An 'emergency 'isn't you dropping your phone in the toilet either! When we talk about emergencies we mean situations like your car breaking down on the highway or an injury incapacitating you for a few weeks. Those are real emergencies because they impact your income intake.
5. A Strong Understanding Of Taxes
It's so important to fully understand the way our tax system works in order to achieve your financial goals. If you can understand the tax system, you'll find that there are several ways you could save thousands of dollars. Except for accountants, few people look into their tax properly. However, if you're proactive about it, you can save so much money by hitting certain holes in the government.
This is why billionaire Warren Buffet says that he pays a lower percentage of his income in taxes than his secretary does. Take half a day to understand how our tax system works. It's going to benefit you so much over the course of your life by just understanding it.
4. Diversified Income
You want to think about diversifying your income to ensure your safety during an economic crisis. The economy might be doing well at the moment, but a few years from now, you don't know where it's going to be. It is important to make sure you will be able to meet your financial goals.
Maybe create some kind of side hustle, like getting a few rental properties that are paying you for being a landlord. Or just monetising a hobby. Maybe you're great at guitar, for example. Why not offer lessons or try booking paid gigs? You don't have to do it right away but just keep them in the back of your mind. Think of some different ways that you could come up with money if you were to lose your job small bad credit loans.
3. Full Insurance
Once you start having more financial and household responsibilities, you're going to want to think about ways to protect yourself. We're talking about health and dental insurance and more so life insurance. If you have a family, you'll want to really consider getting some type of life insurance. You don't have to go through with it but think about it a little bit more than maybe you have in the past.
2. Charitable Contributions
We're all in this together, so I think it's important for all of us to find ways to donate. If you don't have a lot of money, maybe find ways to donate your time. Once you hit your thirties, you might have a bit more money flowing in, and because of that, you can find more ways to donate money.
1. Retirement Plans
By age thirty, some people think, I'm not going to retire until I'm 65. Being realistic, you can retire earlier but the only way to do that is to start thinking about your financial goals when you're 30 or even younger. If you can be proactive about this, you can find ways to shave years off your retirement date, so instead of age 63, like the average Australian, you can shave it down to age 60, or even age 55. That's something I think everybody should do.
Meet Jacaranda Finance
Jacaranda Finance is an Aussie-based money lender that gives everyone a fair go at personal loans between $300 and $10,000. If you're looking for some financial support, click here to find out more.
Follow our blog for more financial tips and ideas!
Want to know how you could teach your kids about money? Jacaranda has the tips you need to read!
Are you looking for a same day loan? Let Jacaranda fill you in on the details!