Home > Blog Posts > The Millennial's Guide to Buying A House – Part 1
The Millennial's Guide to Buying A House – Part 1
July 31, 2019

●

7 minute read

●
Authoritative Source
Daniel Wessels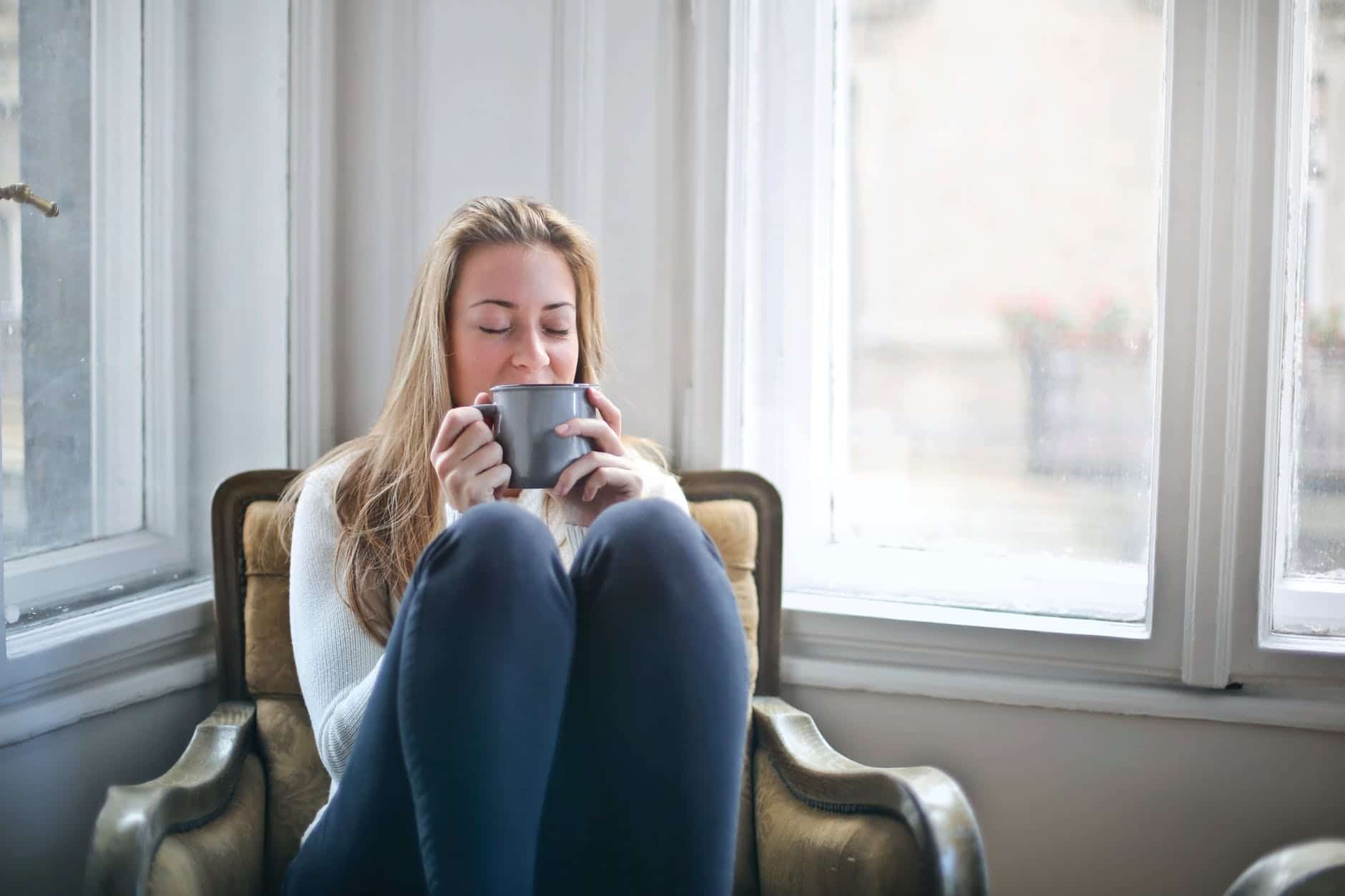 What is a deposit? How do you make an offer on a house? Where do you even start with a budget? In this two-part series, Jacaranda Finance answers all your questions by looking at one of the biggest issues facing millennials today – buying a house. But first, what's all the fuss about?
The Modern-Day Struggle of Home Ownership
These days, it seems like the 'great Australian dream' of owning a home has been lost to the millennial generation. According to the news, when it comes to home buying millennials are breaking with the habits of those before them. They're renting longer, living with their parents, and struggling with ample student debt and poor employment opportunities. There's also a common narrative that millennials are more focused on life experiences and living in the moment – choosing to spend their free income instantly rather than save it. In short, it would seem like they're just not interested in homeownership fast cash loans.
In reality, this is far from the truth. The idea that millennials are wasting their money on smashed avo and other 'lifestyle choices' is not reflected by research. Last year, Westpac released data on it's Westpac Life savings account that showed the most popular goal for 25 – 34-year-old customers was saving for a home. In total, they found 10 times more money was put aside for this purpose as opposed to holidays or other experiences. Earlier this year, the release of The Australian Millennial Report 2019 supported this, with co-author Tom McGillick saying "Millennials are like every other generation…They want the same thing. The idea of the Great Australian Dream is still there."
So, while financial pressures on the younger generation may be strong – all is not lost. If you're a millennial who wants to own property, here's part one of our beginners guide to buying a house bad credit centrelink loans.
Step 1 – Determine Your Budget
Taking the first step towards homeownership means taking a long hard look at your finances.
Few people can afford to purchase a home outright, so you'll have to take out a home loan. Your budget, then, will have to cover the deposit, repayments, and so on. In addition to the actual price of the house, there are a number of associated costs that come with purchasing a home. These include stamp duty (a one-off state tax), legal and conveyancing fees, moving costs, house inspections, and ongoing costs (e.g. home insurance, utility bills, council rates etc). So, you have to set a budget that is not only realistic for the market but also realistic for you to achieve.
This basic Income and Expenditure Calculator can help you determine what you can afford. Beyond that, you'll need to get introspective – what do you want to achieve in the next few years? Where do you want your career to go? What is your current financial position and what could it be in the coming years? If you're looking to buy a property with a significant other, the same questions will apply but to both of you.
Once you have an idea of what could impact your current household income and expenditure, you can get a more holistic view of your potential to save month to month.
How Much Will You Need for the Deposit?
The biggest upfront cost you will have to cover when purchasing a home is a deposit. It's ideal to budget enough for a deposit of 20% of the purchase price in addition to other ongoing costs. Ultimately, the bigger your deposit, the lower your loan to value ratio (LVR) and the lower the interest on your home loan. If your LVR is higher than 80%, you will likely need to pay the lender's mortgage insurance as well, so saving for a bigger deposit will save you in the long run.
Step 2 – Know What You're Entitled To
As part of your initial budgeting, you must ensure you know what you're entitled to by way of government-funded initiatives. Find out if you are eligible for the First Home Owner Grant and the First Home Super Saver Scheme. The Grant offsets the effect of GST on homeownership and the Super Scheme can help you save for a deposit through your super contributions.
Additionally, first home buyers are eligible for stamp duty concessions in certain states. So, check with your state's revenue office for details.
Step 3 – Decide How Much You'll Need to Borrow
Now that you at the very least have an idea of what you can devote to mortgage repayments – how much can you borrow? Naturally, amounts will vary between lenders and many offer their own online calculators which work out your exact borrowing limit. Your Mortgage is arguably the most comprehensive online comparison site for home loans and would be a good place to at least start looking at your options. ASIC's mortgage calculators can then give you a good indication for what your repayments may be and what you could afford to borrow.
You could also seek help from mortgage brokers, who will be able to give you a good idea of what lenders on their panel could lend you under your financial circumstances.
Step 4 – Establish A Savings Plan
Now that you know what you're looking at in terms of mortgage repayments, it's time to start saving! Building a home deposit can take time but if you establish good savings habits and stick to them, you'll reach your goal so much faster.
First, go back to your budget. After going through your income, expenditure, and any factors that may impact this over time, you should know how much you need to save per month to afford your dream home. This figure is what you should be transferring into a dedicated, high-interest savings account. You can set this up easily with a range of different banks and create a direct debit to ensure money automatically transfers into the account each paycheck. This is an easy way to consistently build on your savings as well as decrease your likelihood to spend money unnecessarily.
To help speed up the saving process you may also look to cut back on non-essential expenses and consider investing options. For more helpful tips on saving for a home deposit, check out ASIC's MoneySmart website.
Step 5 – Find the Right Home Loan
Once you've reached your savings goals, it's time to go mortgage shopping. You've already budgeted to meet a certain monthly repayment scheme, so chances are you've already got an idea of which lender you'd like to go with. Even so, it's important to shop around for a competitive home loan. You will need to educate yourself on the different interest rates and features to determine which product would best fit your situation.
Working Out What's Right For You
What's right for you will depend on your needs. If you want to know exactly what you owe each month in repayments, then a fixed interest loan might be best. Alternatively, if you believe interest rates might fall in future, you might consider a variable rate more suitable.
Other options like redraw facilities, all-in-one loans, or 100% offset accounts are also something to consider. Redraw facilities allow you to repay more than the minimum mortgage repayments and withdraw surplus repayments. Some lenders will offer free redraw facilities while others will charge you for this feature.
All-in-one loans and offset accounts enable you to put your savings and income into them, offsetting the loan principal and reducing the interest paid on your home loan. If you have surplus disposable income, then such accounts could end up saving you thousands in interest payments over the course of the loan.
Applying For Finance
When you're ready to apply, make sure you have all the information required by the lender before applying. Typically, they will need documents to demonstrate proof of income (i.e. payslips, tax returns) and proof of savings among other personal details such as identification documents.
You cannot buy a house without a mortgage, so it's important you have this step sorted before you start seriously looking for properties. Otherwise, you may miss out on the home of your dreams!
What's Next? Stay Tuned for Part 2!
You've done all the planning and now you're armed with a mortgage, it's time to finally get that dream home! In Jacaranda's next edition of this two-part series, we'll take you through the final stages of purchasing a home, including searching for a house, making an offer, and finalising the purchase.
In the meantime, for more information on personal finance check out our blog for the latest in money and lifestyle tips.
Looking for a helping hand?
Jacaranda Finance is a local lender that is ready to help you with the finance you need. You can apply in minutes and could have an outcome within the hour (depending on when you apply). So, don't wait, apply for personal loans for bad credit today.