Home > Blog Posts > Aged care home or retirement home – how to know the difference
Aged care home or retirement home – how to know the difference
December 8, 2017

●

10 minute read

●
Authoritative Source
Daniel Wessels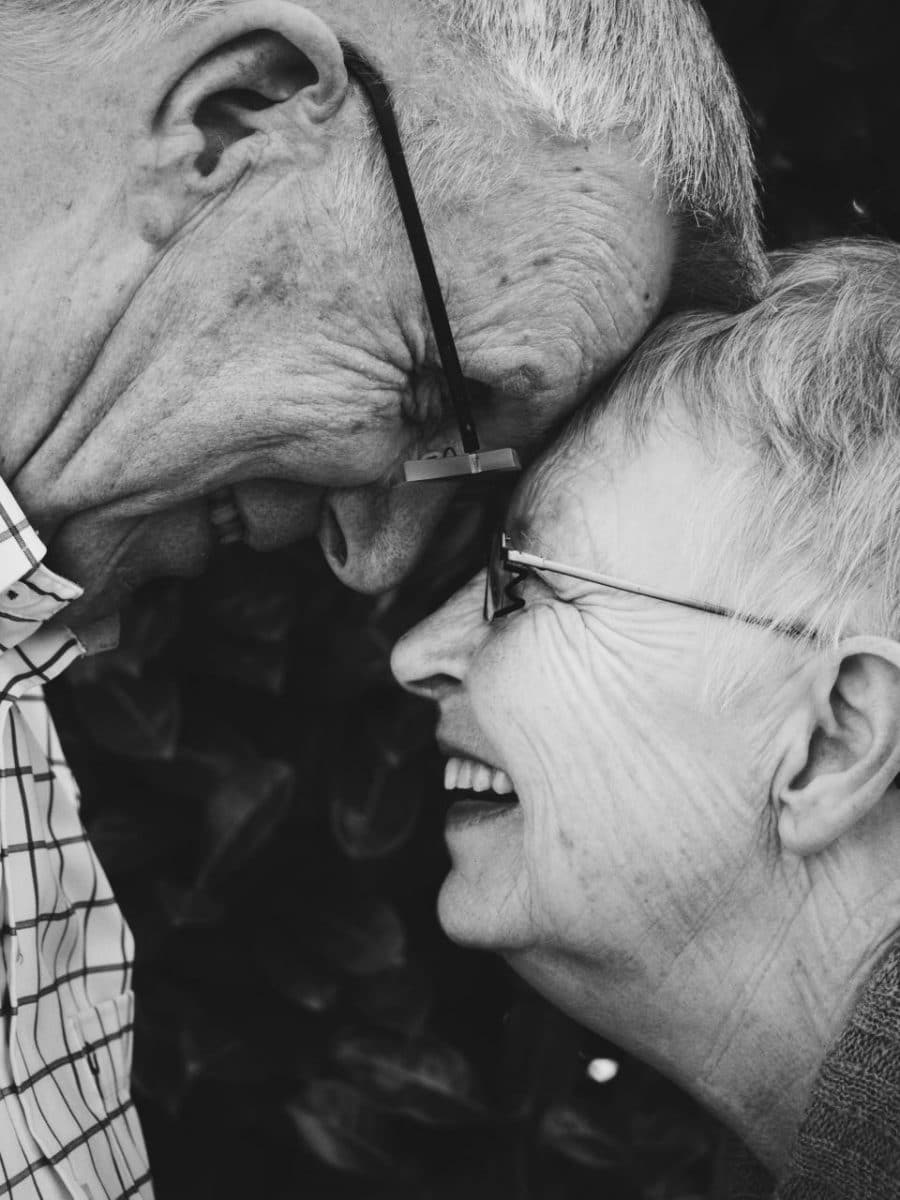 Whether it's for you or a family member, moving to a retirement home or aged care home, can be a big decision to make, as it marks the beginning of a significant life transition. It can be a difficult choice, especially since finance is involved, and you want to ensure you're making the right decision to suit the needs of either you or your family member.
Retirees may be considering moving to a location to have an enjoyable retirement where they can benefit from the facilities and services offered. Additionally, elderly may be considering moving to a location that offers higher levels of care as they age, and family members can't accommodate those needs. Though making the decision can seem incredibly difficult, especially as there is a sea of information out there that can be difficult to navigate. That's why we've put together this blog, to try and answer any questions you may have when it comes to choosing an aged care or retirement home, so you can be a little more informed when it comes to making the right decision.
What are aged care homes?
Aged care homes or nursing homes are designed for elderly people who need help with day to day activities. They are a safe place for the elderly to live as they get support and company from the nursing home community and staff.
Elderly people may need help due to an illness, disability or other emergencies, and need extra help that their family can't provide. Staff help with the everyday tasks such as cook, cleaning, laundry and can assist with personal care and other nursing care.
What are retirement homes?
Retirement homes or retirement villages are housing developments designed for people aged over 55 to retire, offering a range of accommodation types. They are normally equipped with various services and facilities, to make one's retirement as enjoyable as possible. Some facilities include golf courses, swimming pools and other social events that are arranged.
What type of aged care homes are there?
In contrast to a retirement home, moving into an aged care home can be a difficult decision, as it requires making a huge lifestyle change, and can sometimes be due to events out of the individual's control. Choosing the right aged care home can be as simple as looking at what facilities are offered as a part of the individual's living situation.
What type of retirement homes are there?
The types of retirement homes you can find vary in size, style and services offered. Some retirement homes also offer aged care facilities. Here is a list of the different types of retirements homes you can find.
Resident-funded villages –

These are often owned by the private sector and sometimes by not-for-profit organisations. The way it works is that they are funded by residents who purchase their villa and contribute to the costs of running the village.

Donor-funded villages –

These villages are normally run by non-for-profit organisations are require charity donations. They are normally meant to be for the needy.

Villas

– They are otherwise known as independent living units and are designed for those that don't require assistance with their activities, but would like to enjoy the benefits of living in a retirement community. The property types offered range from one to four bedrooms, depending on individual preferences.

Serviced apartments

– These types of retirement homes are serviced, meaning they are cleaned and serviced by the facility. They also allow access to 24-hour support and any living assistance if required. They are designed for those that don't require a high level of assistance but that may need help with day-to-day activities such as preparing meals, cooking, and personal care.

Retirement villages with home care services

– This is when people living in villas, or independent living units have access to a range of home care services such as help with household chores and assistance with transport to appointments.

Retirement villages with residential aged care

– Some retirement villages offer residential care as a part of the services offered. That means that as a resident gets older and requires more care, they can still live in the same community even though they need more help with living.
What is the difference between aged care homes and retirement homes?
While there are some similarities between aged care homes and retirement homes, they are very different and it's important to understand their differences so that the elderly are not taken advantage of.
The main difference between retirement villages is that they are meant to be community living spaces for retirees who don't need much assistance with living. They are looking to enjoy a lifestyle that allows them to enjoy their retirement. They offer facilities and they are residences that people must purchase and sign a contract for.
On the other hand, aged care facilities are meant for those that need more assistance with living and can't live on their own. They are otherwise known as nursing homes and restricted to those who need it most. They will first need an assessment with ACAT, and though there are costs involved, aged care homes are heavily subsidized and regulated by the government.
How to choose the right aged care home?
Here are some of the things that should be considered when choosing the right aged care home:
What level of care is needed? i.e. help with everyday tasks, personal care or moving around

What level of training to the staff members have? Are they registered nurses or trained carers?

How are the privacy needs of the residents maintained?

What are the meal arrangements in the village? Are meals eaten in the room or in a communal dining area?

How can family and friends be involved in the care needs?

Is transport easy to access for visiting family and friends?
What should you consider when choosing a retirement home or aged care facility?
When making the decision to move to a retirement home or aged care facility, there are several factors to consider when making the decision. Here is a breakdown of the factors to consider when choosing an aged care or retirement home.
Finances:
It's important to know your budget and what you are willing to spend on a retirement home. Some retirement homes and aged care homes vary in terms of their cost, and this goes hand in hand with the types contracts offered.
Legal:
There are legal implications of signing a contract for a retirement village so it's important to get advice before committing.
Lifestyle:
This an important factor, as it this will have an impact on overall happiness, and well-being. Where the community is located and what facilities they offer are important questions to factor into your decision making. Some villages offer tennis courts, pools and other facilities.
Support:
The amount and quality of support is a big factor to consider in the decision-making process. How important is it to have access support?
Location:
Another significant factor to consider is how close the community is located to family and friends. Or perhaps the preferred location might be a matter of the surrounding environment. Is being close to the sea, or being surrounded by nature an important factor?
Amenities:
This is another factor to consider as it will have a massive impact on the overall lifestyle experienced in the villages. Such amenities may include libraries, barbeque areas, restaurants and swimming pools.
Working out the costs of an aged care home
One of the biggest implications of choosing an aged care home or retirement home is looking at the financial side of things. When it comes to choosing aged care home options there is step by step process when it comes to sorting out the financial side of things. The individual may have to pay fees from their own funds or they could be eligible to receive money from the government.
Before considering the move to an aged care home, the first step to do is to get an assessment with ACAT – the Aged Care Assessment Team. It is a free service that assesses an individual's situation and their eligibility to receive government-subsidized care services. The assessment member will ask questions about the person's needs, in addition to talking with family and help to work what level of care they will need.
Step 1:
Estimate the aged care costs using a fee estimator calculator. It will ask information such as income, homeowner status, assets, debts.
Step 2:
Get a financial assessment done. This assessment will look at the income and assets of the facility and will work out how much needs to paid for the services of your aged care facility. It will help to work out if you are required to pay a basic daily fee, a means-tested care fee, or accommodation costs.
Step 3:
Find out the costs of the specific provider. This will help to work out how much the costs of the services are and how much the resident will need to pay.
Working out the costs of retirement homes
Moving into retirement villages works slightly different than with an aged care home. Though different centres work differently and its suggested to seek legal advice before making the decision to move to a retirement home. Here is a breakdown of some of the costs that will need to be considered before making the decision to move.
Deposit
Deposits are required before the individual moves into the property. It may become part of the purchase price of entering the property, or it could be refunded to the resident depending on what type of agreement they have.
Entry payment
Buying into a retirement village often requires an entry payment otherwise known as an entry fee.
Stamp duty
This is a tax that must be paid on written documents, such as on leases or mortgages.
Extra fees and charges
There will be monthly fees at almost every retirement village that will be for covering the costs of running the community centre. These fees cover the costs such as facilities, water, security and insurances.
Departure or exit fees
There are often exit fees involved when a resident leaves the property.
Other fees
Even if a resident has left their residential property they may still be charged fees to cover costs until the property is sold or occupied again.
Since there are many fees involved in finding a retirement home, it's important to seek legal advice before making such a big financial decision. Not every retirement village is honest, and some of them even aim to make as much money as possible out of people.
What to watch out for
Retirement villages can seem attractive to retirees because of the lifestyles they promise, but they can also trap people into financial contracts that have hidden costs and can become incredibly expensive when it comes to the time to sell. Also, avoid the most expensive areas of Australia.
Often the contracts of these retirement villages are 100 pages long and it's almost impossible to read all the fine print. It means that hidden costs could easily be overlooked. It's also populated with legal technical lingo that may be difficult for the average person to understand. People who move into retirement villages when they are stressed can end up signing the contracts too quickly.
A common situation that occurs, is when people become confused about the difference between a retirement village and an aged care home. Elderly people sell their home and buy into the expensive loan contracts where they must pay exorbitant fees and it's difficult to get out of.
Retirement homes and aged care homes operate under completely different financial structures. Though it's not always clear to many retirees and there is a common misconception that to get into an aged care facility one must first buy into a retirement home.
Final words
Making the decision to move to a retirement home or aged care facility, whether it's for you or a family member is always a big decision to make. Firstly, it's important to understand the difference between an aged care home and a retirement village. Secondly, it's necessary to weigh the importance of certain facilities and needs that must be catered for. Finally, it's imperative that the financial obligations are thoroughly understood before taking the leap, so that you or your loved one aren't trapped in a contract. To find out more information on aged care options visit My Aged Care.
Looking for ways to get rid of your double chin? Jacaranda has some handy tips that could work for you! Click here to find out more.
Woolworths is providing a basic box packed with all the essential foods to get you through 2 week in isolation during the COVID19 Lockdown. Learn more!