Home > Blog Posts > The Rise Of Artificial Intelligence And How It Will Benefit Consumers
The Rise Of Artificial Intelligence And How It Will Benefit Consumers
March 19, 2018

●

8 minute read

●
Authoritative Source
Daniel Wessels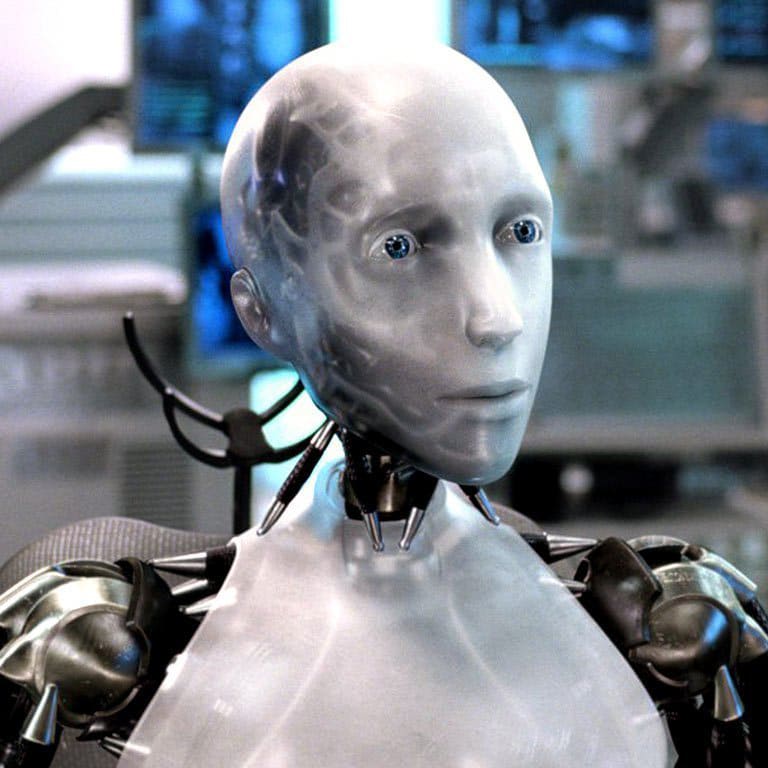 Have you ever seen the movie iRobot? With walking, talking, living and basically breathing robots running around tending to humans every need. When you saw that movie did you think to yourself 'this could never be real?'. Well at the time iRobot was released, the idea of artificial intelligence robots seemed pretty farfetched. Amazingly enough, it wasn't! We are now living in a time where artificial intelligence is slowly becoming an integrated part of our everyday lives.
Remember when we had to listen to the dial-up tone for about 5 minutes every time we made a phone call? Or when we had to fax everything because scanning wasn't a thing? What about when we had to have an extra bag for our brick-like phone because they didn't fit in our pockets? Seems like a lifetime ago doesn't it? But it was only a few years ago. Now we have smartphones, scanners, machine learning and artificial intelligence. It's like the whole world transformed overnight.
Only a few years ago it would have seemed unfathomable that we could have an app that can listen to the drags of a song off the radio and tell you what it's called and who's singing it like Shazam does. Never did we think we could have cars that talk to us and basically drive themselves. Or even fridges with TVs and an app that will plan your shopping list based on what you've run out of. The way that technology has advanced over a seemingly short amount of time is incredible. In the blink of an eye, we'll have walking, talking, living and basically breathing robots that can tend to our every need. This may sound a little creepy, especially after what happened to Will Smith in iRobot. But as consumers, it is a change we should welcome with open arms as it introduces us to the latest consumer oriented technology. 
What is artificial intelligence?
Artificial intelligence (AI) is basically the theory and development of computer systems that can perform tasks that would normally require human intelligence. These tasks include visual perception, speech recognition, decision-making and translation between languages. So, basically, a human-robot type thing that's probably smarter than all of us put together.
Artificial intelligence has become an integral part of the technology industry and is showing us a glimpse of what the near future will look like. Engineers' want AI technology to be able to program how a human would react in certain situations.
Examples of artificial intelligence in use today
Virtual personal assistants (Siri, Google Now)
Video games (game characters that learn your behaviour as a player, respond to stimuli and react in unpredictable ways – e.g. Middle Earth: Shadow of Mordor)
Smart cars (Tesla's autopilot, Google's self-driving car project)
Purchase prediction (Amazon's anticipatory shipping project that hopes to send you times before you need them. The coupons you get at Target that are selected by a predictive analytics algorithm!
Fraud detection (Banks use AI technology to monitor fraud by analysing a large sample of fraudulent and non-fraudulent purchases and learning the signs to look out for)
Online customer support (Chat support bots are used to provide customer support round the clock)
News generation (Some news organisations, such as AP, Fox and Yahoo! all use AI technology to write simple news stories like financial summaries and sports recaps)
Security surveillance (computers are trained to monitor security cameras and determine whether there may be a threat based on certain warning signs)
Music and movie recommendation services (Netflix recommendations, Spotify, Pandora)
Artificial intelligence and the rise of machines
AI is everywhere and it's making a huge difference in our lives! Check out our very own AI bot – Dani. One industry where the rise of machines carries significant benefits is the finance industry. Welcome FinTech. FinTech simply means integrating artificial intelligence with financial technologies to maximise them for consumer use. We use AI to access bank statements and assess entire bank files in just seconds. We can also use it to chat with customers while us humans get our beauty sleep.
But why is artificial intelligence so beneficial for consumers? Well, one of the main benefits is that it is a massive time saver! Whether you talk to AI bots, make regular purchases, apply for credit, driving, playing video games, using your phone or having a robot tie your shoes. Ok, we're not quite there yet, but we're getting pretty darn close. Whatever it is you want to be done, artificial intelligence will do it faster and with more precision.
Benefits of artificial intelligence for consumers
AI technology carries many significant benefits for consumers, especially in the realm of financial technologies. Let's take a look at a few of them.
Humans have more room to be human
AI will essentially alter what it means to be human in this world. These technologies are learning to automate routine decision-making. Therefore, humans will have more time to focus on tasks that relate more closely to creativity and critical thinking.
In terms of applying for loans, artificial intelligence allows for consumers to have access to much-needed finance. This is in a fraction of the time as a 'human-operated' system. It's definitely apparent that products and services that go beyond functional solutions and allow users to quickly do the most interesting, exciting and meaningful things with their time will win the consumer market. Therefore, with the rise of machines, it's imperative FinTech companies to adopt such technologies. Especially if they want to stay current within a competitive market.
Consumers want cost-effective, efficient and accurate services and that's exactly what AI offers them. By using machine-learning to assess applications, consumers are, in turn, given a much faster and fairer chance of gaining access to credit. AI also removes the possibility of human error. Therefore, consumers can rest assured that their case is handled with the utmost precision.
No more talking to strangers
We would be lying if we said that our reluctance to go into banks or call up lenders wasn't because we'd just rather not have to explain yourself to an actual person. That's why we send text messages and emails or contact each other via social media: to avoid those dreaded 'in-person' conversations.
AI Technology allows us to do everything we want to do from the comfort of our own home. It removes that 'having to leave the house and talk to another sentient being' part of sorting out our finances.
Artificial intelligence will also benefit our personal finance
AI technology has basically democratised access to top financial advice. Up until now, we would have to pay big bucks to a personal financial advisor if we ever needed that extra help with our finances. How, computers can get to know us through our spending, helping us to be better with our financial management. We can also gain a higher education on how to maintain financial wellness in the future. AI technology can now track our spending habits and tell at the end of each pay cycle where our money is going. Find out how you can Make more money
Have you ever had a little notice pop up on your banking app telling you that you've spent more than last month? You might even be able to click on that and it will tell you exactly what you've spent your money on each month. That's artificial intelligence and it's basically a financial advisor in your pocket.
AI can also learn from your transaction history and help you stay on top of your bills. It will take note of when you pay certain bills each month and then notify you before they're due. If you're the type of person who struggles to remember to pay bills, this technology is an absolute blessing. This will come in handy when you're working towards paying off debt. Furthermore, this will not only help us regain control over our money but also make the big banks work harder for our business.
 Artificial intelligence can keep us safe online
AI's capacity doesn't just stop at personal finance, it is also used for security against hackers and cybercrime. If you've ever applied for a loan and found that the lender will use your internet banking credentials to assess your income and spending habits, that is the work of machine learning. This type of artificial intelligence means that your sensitive account information is 100% protected from internet scammers and hackers. Submitting your bank statements manually would open you up to a greater risk of falling victim to fraud or identity theft.
Furthermore, the Australian Transaction Reports and Analysis Centre (AUSTRAC), has developed AI technology capable of detecting legally suspicious transactions. Therefore, we can rest assured that our personal information and hard-earned dollars will remain exactly where they need to be, with us. If either of these were ever to be compromised, AI will know about it before too much damage is done.
Artificial intelligence is the best of both worlds
Artificial intelligence is not just here to take the nitty-gritty interaction with humans out of the equation. It's here to actually improve the customer experience. The rise of machines doesn't necessarily mean depersonalisation. AI technology can learn about us in real-time and apply that knowledge to deeper and more intimate interactions. This would be far greater than what a human customer service representative would be able to provide on the spot. This new technology is pushing over into revolutionary mobile apps.
This is not to say that AI bots are perfect because, at this early stage, they definitely have a lot to learn. If you've had one of those frustrating experiences when you talk to AI bots and it feels like the conversation is going around in circles, you might actually wish you could speak to a human. However, with the advance of machines and technology, artificial intelligence and chatbots will eventually richen our experience beyond those human interactions.
From simple things like making an enquiry to applying for a loan, AI technology completely cuts out the middleman, making seemingly tricky processes a brisk walk in the park.
Essentially, Artificial intelligence helps us better manage our finance and get results on credit enquiries much faster. So, instead of seeing artificial technology as a cold, lifeless way of dealing with finance, start seeing it as the nice robots from the movie. They'll protect us from the bad and give us a little light when our finances are looking dark.