Home > Blog Posts > What Should I Know Before Using a Balance Transfer?
What Should I Know Before Using a Balance Transfer?
August 19, 2019

●

7 minute read

●
Authoritative Source
Daniel Wessels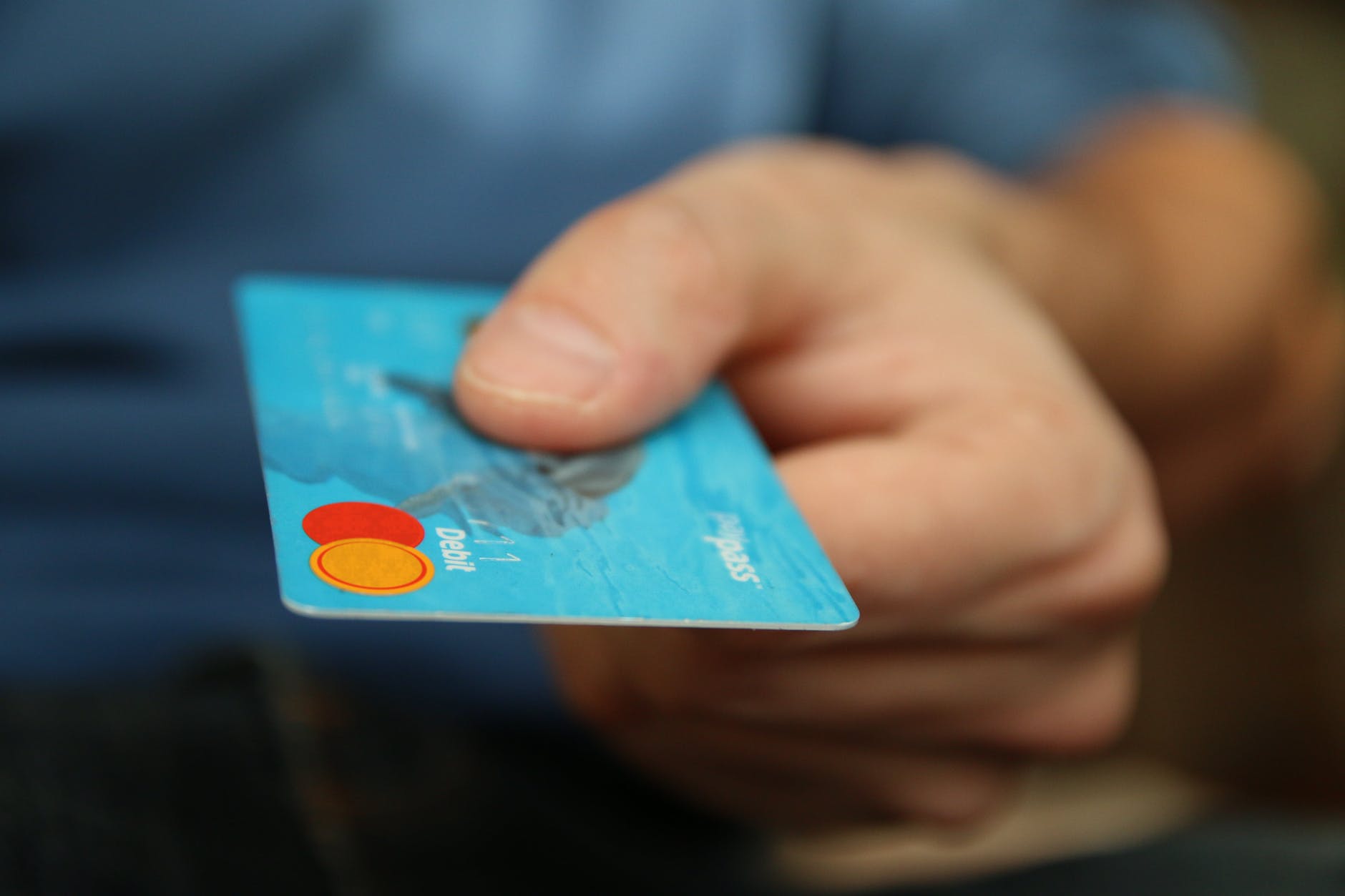 Understanding Balance Transfers
Have you been wondering what a balance transfer is and how it could work for you? Well, let us put it simply. A balance transfer is the transfer of the balance in the account to another account – often held at another institution. It is also known as a credit card balance transfer and is the act of transferring your credit card debt to a new credit card with a lower interest rate.
Often, this is done so a credit card can afford to be paid off. It is important to remember that the catch is that this 'low-interest-rate' period is often promotional. What does that 'really' mean? Your credit will have to be paid off before the end of the low-rate promotional period or you could risk being charged a very high-interest rate or late repayment fees.
A 0% credit card balance transfer deal can be a great idea, but you need to be aware of the potential costs.
What Is A Balance Transfer?
A balance transfer is when you take your credit card debt from your current lender to a new one. This can be done to improve your interest rate or receive a 0% interest-free period and can allow you to pay off your debt within a specified time frame. If you do not pay off your credit card within this time frame you may be hit with high-interest rates and late fees.
Ensure you do not fall into the trap of continually transferring debt to different cards. Balance transfers are often recorded on your credit report as a negative, so it's an easy way to damage your credit score.
Things To Be Aware Of Using A Balance Transfer:
Hidden Costs
When choosing your new credit card for a balance transfer, there are some hidden costs to look out for:
Credit Card Interest Rate – Even though you may think you have been offered the deal of the century, you need to pay attention to the rate in which the credit card interest changes to once the 'Honeymoon' period is over. Sometimes these can be more than 20%!
Transfer Fees – Check before you sign what the credit card transfer fees are! These fees can sometimes be up to 3% of the amount being transferred, which can make paying off your original debt more difficult.
Annual Fee – You also need to look out for the credit card annual fee.
You may assume that because there is a 0% balance transfer advertised for a certain period that you won't be charged anything and it's an awesome deal. However, it is essential to make sure you read the fine print. Sometimes the annual card fee may be higher than usual and you don't want to be adding more debt to your books.
Purchase Interest Rate
Once you have your new balance transferred interest rate card, avoid using it for new purchases. This is the loophole that gets most people and in turn, typically makes the banks a lot of money.
Banks or lenders can charge interest from the day of purchase and some interest rates can be up to 24.99%p.a. So, best to avoid unnecessary purchases!
Credit Card Revert Rate
The credit card revert rate is another loophole you don't want to get mixed up in. The credit card revert rate is the rate you are charged once your initial interest-free period has expired and you haven't paid out your balance transfer in full.
Sometimes the revert rate can go from 7.9%p.a on a balance transfer to 21.99%. That's definitely enough to convince us to pay off my balance transfer before the honeymoon is over.
Other Things You May Not Know About Balance Transfers
Balance transfers do not happen immediately
A balance transfer from your old card to your new card can take between 2-4 weeks. So, once it's all final put your old card away somewhere safe. This way you won't be tempted to use it. If you keep using your old card during this period you may incur extra fees and charges on top of your current debt.
Balance Transfers Have A Transfer Limit
The limit of your new credit card must be greater than your transfer balance. For example, if you are wanting to transfer $1900 then your credit card limit must be at least $2,000. Each bank/lender will have a different policy so ensure you check your banks policies.
Is A Balance Transfer Right For Me?
It is important to remember that every individual financial situation is different. It depends entirely on your individual circumstance as to whether or not a balance transfer is right for your current financial circumstance. A balance transfer can be a great way to eliminate debt as long as you are strict and pay down your debt in the interest-free period and ensure you do your research on the deal you decide to go with. It is a good idea to seek appropriate financial advice before making a commitment.
Are There Other Options?
Yes, of course! When it comes to credit card debt or debt in general a consolidation loan could be another viable option.
What Is A Consolidation Loan?
Wondering what a consolidation loan actually is? Let us put it simply. A consolidation loan is basically one personal loan that incorporates all of your existing debts. As the name suggests, a consolidation loan basically just consolidates all of your debts. This could mean you only have one regular repayment, rather than multiple. A consolidation loan could also mean a lower and more stable interest rate on all of your existing debt.
Picture this: you've got three existing credit cards and two existing online loans – that's five regular repayments to be made on five separate occasions. Pretty complicated, right? Consolidating your debt means all of these repayments will be heaped into one regular repayment… much simpler. Debt consolidation could mean less stress, better budget control and even savings on interest rates and fees!
Is Debt Consolidation Right For Me?
Much like any financial decision, a debt consolidation loan should be entered under the correct financial advice. Every financial situation is different and it is important to be aware of this. There are a few things you should remember before considering a debt consolidation loan:
Affordability:
It is essential that you consider whether your consolidation loan will be cheaper to pay off than your existing debts. It is also extremely important to consider whether or not you will be able to keep up repayments on a consolidation loan to avoid further debt.
Early Repayment Costs:
Some consolidation loans may incur a fee if you would like to pay off your loan early. It is essential that you take the early pay off fee into consideration when deciding whether a consolidation loan is worthwhile. In short, if you are keen to pay your loan out early, make sure that even with these additional fees, debt consolidation is the right choice for you.
Legitimacy:
Before you do a debt consolidation loan comparison on different lenders, make sure they are all licensed by ASIC, and legally allowed to operate in Australia.
Who We Are
Jacaranda Finance is a lender with a difference. We have revolutionized the lending game for good. If you're looking for a reliable and trustworthy lender to assist you with a quick cash then you've come to the right place. When an unexpected expense pops up, Jacaranda is the lender you can turn to for the loan you need.
We do our best to give all Aussies the fair go they deserve when it comes to a consolidation loan. We do not claim to approve every application, however, when you apply with Jacaranda you can be guaranteed we will personally assess your application and do our best to match you with an appropriate loan product.
The best part is we are 100% online. That means you can apply for a loan wherever you are and whenever you like! Our application form could only take you a few minutes to complete and, if you're approved, the cash could be in your account within 60 seconds. Talk about convenience!
What Are You Waiting For?
Our team is always here to help. So, if you've been thinking about a loan application you could scroll up and apply right now or get in touch for more info!
Want to know more about how to handle credit card debt? We have you covered. Kick stress to the curb by tackling your debt with these hot tips.
Need help paying off your mortgage faster? Jacaranda has the lowdown.
If you're looking for more expert advice on anything from tax returns to managing money, visit the MoneySmart website.