Home > Blog Posts > Centrelink family tax benefits and everything Centrelink has to offer.
Centrelink family tax benefits and everything Centrelink has to offer.
December 13, 2017

●

11 minute read

●
Authoritative Source
Daniel Wessels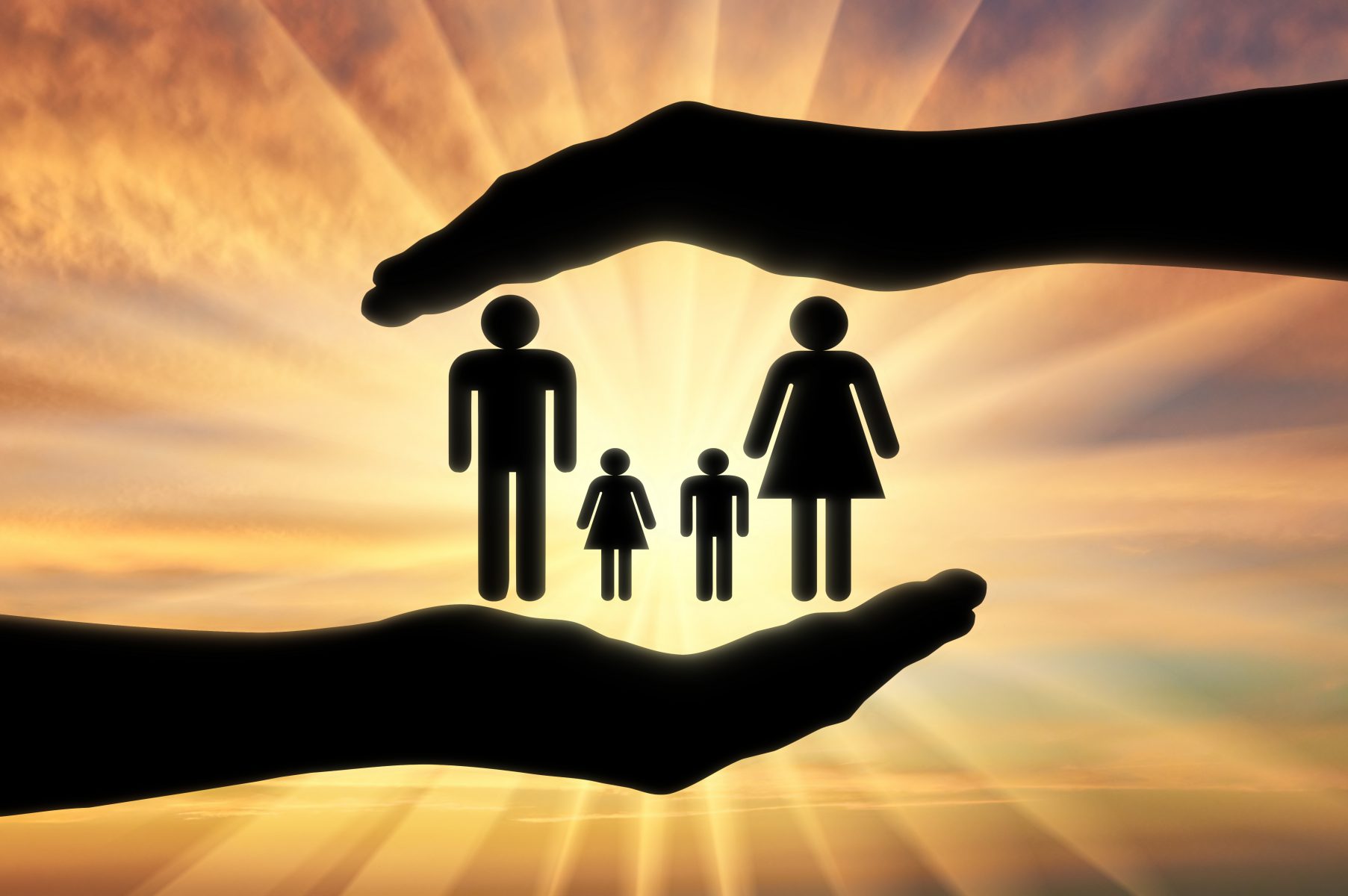 While Christmas is the most wonderful time of year, it can also be the most expensive time of year. School holidays, Christmas presents, Christmas lunch, travel expenses and all the other costs that the festive season brings us can make for some stressful times. Christmas is quite a common time for people to apply for Government benefits as they can offer a big helping hand in getting through the new year. The Centrelink family tax benefit and other payments are also useful for students, parents with newborns, single parents, jobseekers, veterans and many more.
If you're finding yourself a little panicked this Christmas then maybe Centrelink is something you should look into, you could even get a Xmas loan to help! Government benefits are like personal loans in the sense that they are there to help those in need. Therefore, we have put together some helpful information on the types of Centrelink payments that are available, and why they could help to turn your Christmas frown upside down!
We've also included all the payments that we accept when looking at your bad credit loan applications. At Jacaranda Finance, we believe in giving everyone a fair go, so we will always do our best to accommodate people in all sorts of situations.
What is Centrelink Australia?
Centrelink is Australia's version of a government benefit scheme that provides financial aid and services to those in need of it. It is managed under the authority of the Department of Human Services and has offices all over the country to manage its services. The government benefit scheme started in 1997 and since then has offered a wide range of support to a wide range of people. Centrelink payments are useful to:
Those who have lost their job or can't work because of illness or injury

Full-time students

People saving for retirement (superannuation)

Families with young children including those on maternity leave

Those in need of help paying for accommodation

People with a disability or those caring for a person with a disability

Students with jobs that have taken rate cuts
In most cases, you must be an Australian citizen or permanent resident to be eligible for Centrelink payments. However, certain temporary visa holders may also be eligible, depending on the type of payment. You may also need to meet a qualifying residents period or newly arrived residents waiting period. If you are from a country that has an international social security agreement with Australia, you may also be able to claim Centrelink Australia payments that are covered by the agreement.
What are the Centrelink payments I can apply for?
Carers
If you are caring for someone with a disability, illness or medical condition on a daily basis then there are a number of payments and services available to you. Caring for someone is a very important responsibility and so it is necessary for there to be a wide range of help available. Some of the help that carers have access to includes:
Carer Gateway
A national online and phone service that provides practical information and resources to support carers. An interactive service finder will help carers connect with local support services. To have access to this service, call 1800 422 737.
Financial assistance for carers
Financial help for people who are unable to work in substantial paid employment due to them providing full-time care to someone with a disability, medical condition or who is frail aged. It includes Carer Payments, Carer Allowance, Carer Supplement, Carer Adjustment Payment, Child Disability Assistance Payment and Pensioner Education Supplement.
Payments to help carers with dependent children
These payments are put in place to help parents or guardians with the cost of raising children. They include Centrelink Family Tax Benefits, Parenting Payments, Jobs, Education and Training Child Fee Assistance and Double Orphan Pension.
Centrelink Family Tax Benefit
For carers, the Centrelink Family Tax Benefit can help with the cost of raising children. This can be your birth, foster or adopted child, as well as your grandchild. The Centrelink Family Tax Benefit is the main form of financial support for carers and families.
The Essential Medical Equipment Payment
This helps cover the additional costs associated with running essential medical equipment, medically required heating or cooling, or both.
For more information on types of financial assistance available for carers, visit the Human Services website.
Crisis and other assistance
This payment scheme covers those who are facing severe financial hardship, recovering from a disaster, or in need of special assistance. Crisis and special help payments include:
Crisis payment
This is a one-off payment for those who are experiencing severe financial hardship and other extreme financial circumstances.
Special Benefit
This one if for people who are unable to support themselves or their dependants and they can't get any other income support payment or benefit.
Carer Adjustment Payment
Another one-off payment, this is for people who provide care for a child under the age of 7 who has a severe condition or major disability following a tragic event.
Pensions Loan Scheme
This is for people who have capital tied up in Australian real estate assets and they need more income to live on.
Early release of your superannuation
This benefit is available to those who need help with unpaid expenses based on compassionate grounds, or if they're experiencing severe financial hardship.
Services that help in a crisis
Some of these include social workers, community engagement officers, Centrepay and financial information services.
Families
Centrelink benefits for families provides them help in looking after their children's education, Child Support, and health care. Some of the payment schemes included in the Families benefits are in line with those offered for carers. They include:
Centrelink Family Tax Benefit
Also available to carers as mentioned, the Centrelink Family Tax Benefit is a 2-part payment scheme that helps with the general costs of raising children. The Centrelink Family Tax Benefit Part A is based on the amount per child that Centrelink will pay each year. The Centrelink Family Tax Benefit Part B is for single parents, non-parent carers and couples with one main income.
Parental Leave Pay
A short-term payment while a parent is on leave from work to care for a new child.
Child Care Benefit
This payment helps with the cost of daycare, outside school hours care, vacation care, preschool and kindergarten.
Child Care Rebate
Covers 50% of out-of-pocket costs for approved child care (there is an annual limit per child).
Parenting Payment
This is the main income support payment that Centrelink offers. It is available while a person is the main carer for a young child.
Help with education
Youth allowance is the main form of financial support for students between the ages of 16 and 24. If they are full-time students or apprentices or looking for work, then they are eligible for ongoing fortnightly payments that could also include rent assistance if the student if living out of home.
Youth allowance is available to students for a period of 3 years for an undergraduate degree, 2 years for year 12 (you have 2 attempts to complete year 12), and approximately 1 year for honours students.
Austudy is the financial support scheme that's available to students who are 25 years or older. It has the same eligibility requirements as Youth Allowance, apart from the age limits. It is also distributed fortnightly for the minimum time it takes to finish the course.
Both of these payment schemes are subject to an income test that helps determine how much Centrelink should pay you. Your payments are based on any other income you earn and how much your assets are worth. The payments are also subject to whether or not the recipient has a partner, as their income and assets may need to be reported as well.
For more information on student payments and Centrelink family tax benefits, look at the Human Services website.
Indigenous Australians
Centrelink also offers a range of payments and services to Aboriginal and Torres Strait Islander Australians. The payment schemes and support services Centrelink offers include:
ABSTUDY
This helps with the cost for Aboriginal and Torres Strait Islander Australians who are studying or undertaking an Australian apprenticeship.
Relocation Scholarship
This is an annual payment for those in higher education programs and having to move to or from a regional study area.
Student Start-up Loan
Eligible higher education students can choose to apply for this loan to help with associated costs.
Assistance for Isolated Children Scheme
This scheme helps cover any extra costs associated with the education of children who can't go to an appropriate state school on a daily basis. This may be due to them living in an isolated area, having a disability or having special health needs.
Support services offered for Aboriginal and Torres Strait Islander Australians
Community Development Programme
This provides opportunities to gain local employment and skills to jobseekers living in remote areas.
Indigenous Access Program
The aim of this program is to improve the health of Aboriginal and Torres Strait Islander Australians through better access to Medicare services.
Medicare Aboriginal and Torres Strait Islander Access Line
This is a free phone service that helps people access Medicare services and programs from anywhere in Australia.
Indigenous Specialist Officers
They can provide people with information and access to Centrelink payments and services.
For more information on Indigenous Australian benefits, visit HumanServices.
Jobseekers
If you are currently unemployed and looking for work, employed and looking for more stable work, or have completed approved studies, then Centrelink jobseeker benefits will provide you with financial support as well as the resources to find a job. The Centrelink Jobseeker benefits include:
Newstart Allowance
This is the main jobseeker payment scheme and offers financial support for people between the ages of 22 and pension age. If you are between these ages, looking for work, or doing approved activities to find a job then you may be eligible for Newstart.
Youth allowance
As well as providing support for students, this benefit also provides support for jobseekers between the ages of 16 and 21, who are not yet eligible for Newstart Allowance.
People with a disability
These Centrelink benefits are available for those who have an illness, injury or disability that allows them to only work limited hours, or not at all. They are mostly available to recipients aged 16 and older, as younger children are likely to be covered under the carers payment schemes. The Centrelink benefits available to people with a disability include:
Disability Support Pension
This provides financial support to those who have a physical, intellectual or psychiatric condition that prevents them from working. Permanent blindness is also included in this benefit.
Sickness Allowance
A temporary payment if you are employed or self-employed but can't work because of a medical condition. This allowance may also be available to students if illness or injury prevents them from studying.
Mobility Allowance
This helps people participate in approved activities when they have a disability, illness or injury. It covers transport costs if they can't use public transport without assistance.
Pensioner Education Supplement
Helps you improve your chance of finding a job through study by helping with the ongoing costs of part-time or full-time study in a secondary or tertiary course.
For more information on Centrelink benefits for people with a disability, visit the Human Services website.
Veterans
The Department of Veterans Affairs provides support to current and former serving members and their families through a range of Centrelink benefits. These include compensation payments, income support, bereavement assistance and loans and insurance. A veteran would have access to these benefits if the case of:
Injury, disease or death

Permanent impairment

Incapacity for work or service

Needing ongoing household and attendant care

Needing treatment such as health care

Loss or damage to medical aids
Find out if you're eligible for the Centrelink family tax benefit or others
Each Centrelink payment has its own eligibility requirements. It's important to know what these are so you can determine which benefit you need to apply for. To check your eligibility for a specific Centrelink benefit, look at their website to find the benefit you're looking for. For example, if you're looking for a Centrelink Family Tax Benefit then you click on the 'F' and find it at the top of the list.
Getting a loan on Centrelink
Receiving your income from Centrelink does not prevent you from being eligible for a loan. We base our loans on your income and expenditure so we encourage people on all benefits to apply. The only benefits that we may look twice at are Youth Allowance and Newstart as these are temporary payment schemes. However, as long as you meet all of our other basic eligibility requirements, we shouldn't have too much of a hard time finding a loan that's right for you.
The beauty of a Jacaranda personal loan is that you won't need to sit on the phone to us on hold for 45 minutes or have to stand in line to sit at a computer to apply. Just jump on your home computer or smartphone and set aside about 4 minutes of your day and you're all ready to go.
You won't need to report your loan as income to Centrelink either as it is not classed as financial gain, considering you have to pay it back.
If you do decide to apply for a loan with Jacaranda, you'll need to log into your Centrelink account so we can verify your income. If you are unable to do so during the application process, you're welcome to download it yourself and send it to apply@jfloans.com.au
We hope that this information comes in handy while you're trying to establish whether you're eligible for Centrelink support and what benefits are suited to your situation. If you do find yourself receiving Government Benefits Australia and in need of a loan, Jacaranda's short-term personal loans are still an option. Get in touch today if you're interested in finding out more!
Here are the 8 financial goals to achieve by the time you're 30!