Home > Blog Posts > Survive Christmas Shopping With These 8 Hot Tips!
Survive Christmas Shopping With These 8 Hot Tips!
November 8, 2017

●

6 minute read

●
Authoritative Source
Daniel Wessels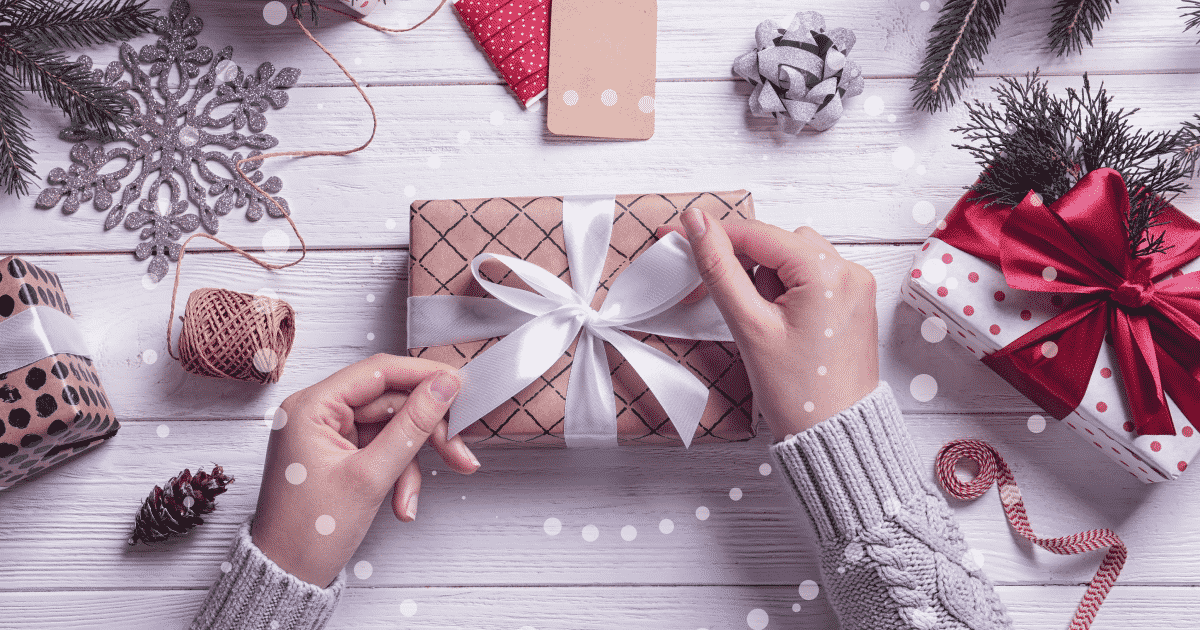 How can I make Christmas shopping easier?
These are the top 5 Christmas shopping tips you need:
Make a list of everyone you want to buy for
Set a budget for each person
Research your options beforehand
Try to keep your shopping within just one location or centre
Avoid doing your shopping at peak Christmas shopping hours
Every year we get to this time and think 'I can't believe how quickly the year has gone'. The past 10 months have flown by, and now we are just weeks out from Christmas! If you don't want to be left scrambling to finish your Christmas shopping last minute and face those Christmas stops in Australia, we have the Christmas survival tips you need.
These tips can help you get started, but surviving Christmas is often a matter of managing your finances. Like many Aussies at this time of year, you may be dealing with a tight budget and a limited timeframe. Yet, there's no need to stress. If you're not sure how to survive Christmas shopping this year, we've got you covered! If your issues begin and end with your bank account balance, then here are some tips on how to save those dollars in the lead up to Christmas:
8 ways to save money when Christmas shopping this holiday season
1. Have a pre-Christmas cleanup 
If you're stressing about the expenses that come with Christmas, then it might be a good idea to rummage through everything from last year and sell anything you haven't used during the year. We're not saying to sell all the gifts you were given last Christmas that you don't like, we just mean to do a big clean out of all the things you no longer need around the house. You could sell these items online, hold a garage sale, or even find a buy-swap-sell to potentially trade-in for something you can re-gift. Any bit of extra cash you make can really help with your Christmas expenses!
2. Make a list and check it twice 
Make a list of the things you need to buy to prevent purchasing anything that you don't really need. This list should include:
who you are buying for and your budget for each person; 
any entertaining supplies you might need (e.g. groceries, drinks, Christmas crackers);
any travel plans you may have: whether you're flying or driving to the rest of the family;
If you're taking off on a Christmas getaway, make sure you include every expense (e.g. petrol, airport parking, travel insurance). 
The better the grip you have on your finances the more you'll be able to keep your Christmas shopping expenses to a minimum!
3. Do your Christmas shopping online
If you're prepared and have the time, doing your big Christmas shop online can save some serious coin in the long run. Since online stores don't have to deal with the same kind of overheads as most physical shops do, you can often find items at much lower prices. However, make sure to watch out for those sneaky Christmas postage costs and shipping times. Plus, shopping online is often far less stressful and exhausting as a big day out at the shopping centre. If you're prepared, you can grab all your gifts in a matter of minutes!
4. Look out for sales
Leading up to Christmas there is often a tonne of different sales both online and in-store. So, if you're looking to save, make sure to keep an eye out for deals from all your favourite brands. For the truly prepared, you could even try purchasing next years Christmas presents at Boxing Day sales. 
5. Custom make your cards and wrapping paper 
It may seem trivial, but this will just prevent throwing money in the bin as all the cards and wrapping paper get thrown out on Christmas morning. Hand-make your Christmas cards or write a little letter for something extra personal. You could also buy some inexpensive plain paper to customise and wrap your gifts with. Even if you're not a gifted artist, at the end of the day – it's the thought that counts!
6. Get creative with Christmas shopping presents
When it comes to gifts, you don't always have to spend money. There are ways to show your loved ones you care without having to empty your wallet completely. Some great gift hacks we recommend include:
DIY Vouchers 
Consider giving hand-made, redeemable vouchers for things like massages, bed-making, picnics, dinners, or even foot-massages (for the truly brave)! Sometimes, making time to do things with the people we love is the greatest gift of all.
Pre-loved presents 
It's always a great idea to wander through op shops and other second-hand stores when looking for Christmas gifts. Some of the greatest treasures can be found in op shops these days, and you're more likely to find something truly unique.
7. Delegate duties on Christmas day 
When it comes to Christmas shopping, it's often the money we spend on the food that really hits us hard. Lighten your load on Christmas day, especially if you are hosting, by sharing the cooking around. This includes asking others to bring dishes and nibbles, buying only what you need, switching supermarkets to one with the most competitive Christmas prices, and trying out loyalty cards.
8. Be prepared 
This one is a lot easier said than done as Christmas always has a way of sneaking up on you. But if you're worried about your finances this festive season, then start looking for your gifts early. In particular, take advantage of all the mid-year sales so you can smash out your Christmas shopping early. That way, when December hits, you're already prepared, and you can avoid the crowds as well as the stress!
Need a financial boost these holidays?
We hope that these tips will assist in easing your Christmas panic. Christmas can be a great time of year, but there's no denying it can also be stressful. However, if money is stressing you out this holiday season, we may be able to help! 
Jacaranda Finance is an online lender that can provide personal loans for Christmas expenses. That means you can borrow anywhere between $300 to $10,000 now and you'll have over 12 or 24 months to pay off your loan, depending on the amount you need. So, you can get a loan for Christmas shopping, travel, and other holiday expenses when you need it most. Simply scroll up to apply now, and we could have an outcome for you in as little as 60 minutes*! 
Can I get personal loans for Christmas expenses?
To be eligible for a personal loan, you must be:
Over the age of 18
An Australian citizen or permanent resident
Receiving a consistent income into your personal bank account for the last 90 days
Able to provide a valid mobile number and email address
As long as you can tick all of these off, we should have no problem coming up with a loan offer that is right for you.
Things to keep handy for your application:
The reason for your loan (e.g. Christmas travel expenses)
Your internet banking details
Your MyGov account details (if applicable)
Any relevant employment information
Keep Reading
Looking for more hot tips this holiday season? Read up on Black Friday sales, New Years resolutions and more on our blog! 
For more information on our personal loan products, contact us today to speak with one of our expert loan specialists. From NSW to the NT, we can help Australians nation-wide get a fair go at finance.
*subject to when you submit your application