Home > Blog Posts > How To Cool A House Without Aircon This Summer
How To Cool A House Without Aircon This Summer
November 29, 2019

●

7 minute read

●
Authoritative Source
Jacaranda Team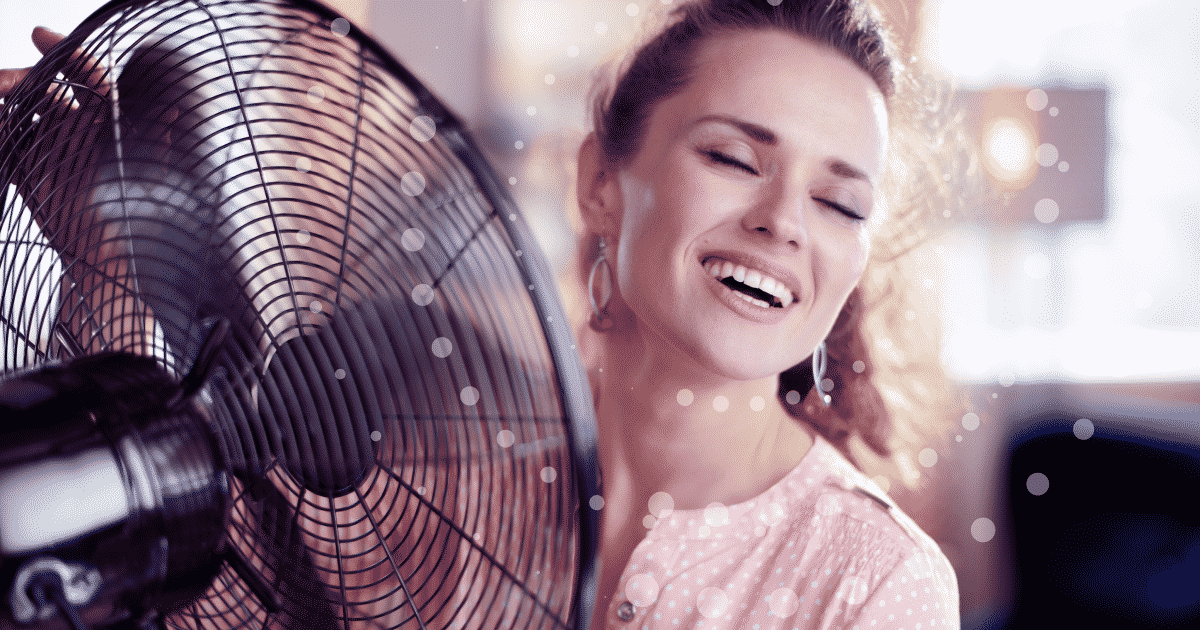 Can You Feel The Heat?
For us Aussies, the summer heat can be very unforgiving. If you're lucky enough to have a pool then you could resort to spending your days submerged there. Yet, even then, most of us are guilty of turning to the air conditioner for quick relief indoors and to cool a house.
Yes, this might seem like a good idea at the time, but when the electricity bill rocks up in the mail you might start having second thoughts. So, if you've been searching for ways to cool the house without aircon, you've come to the right place.
Summer is almost upon us and the Jacaranda team has done the research for you! Not only are we the leaders in the lending game, but we've also got the tips and tricks that could help you save some serious cash this summer. Check it out!
Why You Should Care About Aircon Usage
Apart from the fact that your aircon chews through a truckload of power, it can actually be bad for the environment. Many Aussies may not realise that their air conditioner could be contributing to global warming. The experts note that unfortunately, it's a bit of a vicious cycle. The planet is warming up so we put on the aircon. Little do we know, the aircon itself may be releasing the very gas that is heating up our atmosphere.
Air conditioners use hydrofluorocarbons, which are significantly more harmful and more powerful than carbon dioxide. Hydrofluorocarbons, also used in fridges, building insulation and aerosol cans, are what we call 'greenhouse gasses'.
Why are greenhouse gasses so terrible? Essentially, they trap heat inside the atmosphere. Although hydrofluorocarbons are nowhere near as common as the carbon dioxide released from burning fossil fuels, they still make for significant environmental concern. So, how can you cool your home without contributing to global warming?
No Aircon, No Worries! Here's Some Tips To Cool A House This Australian Summer
Believe it or not, there are several different ways to cool your home without cranking the aircon up to full force this summer. Here's what the Jacaranda team recommends:
Make your fans work for you
Okay, this might seem like an obvious one, but there are some pretty nifty ways you can make your fans work for you this summer. Our top tips are as follows:
1. Invest in good ceiling fans
If the budget permits, it is a good idea to invest in some good quality ceiling fans to cool a house. Yes, they do require electricity, but nowhere near as much as what is used to run the aircon. Ceiling fans are extremely energy efficient – if you get a good one! Usually, they are reasonably budget-friendly to install and extremely cheap to operate.
It's a good idea to talk to a professional and find out which fan is going to be best for the area you are trying to cool. Where possible, pick a fan that has an energy star rating and is efficient to operate. DC-powered fans use 70% less energy than AC-powered fans and are much quieter to run. It is also a good idea to opt for a fan with fewer blades; these fans are more efficient.
2. Keep your fan clean
Yes, keeping your fan clean should be an obvious one, yet many of us forget that doing this could improve the lifespan of the fan. Dirt and dust left on your fan can cause the motor to heat up and slow them down. So, we suggest giving your fan a good dusting at least once or twice a week.
3. Run your fan anticlockwise
Running your fan anticlockwise on the highest setting possible pushes the air straight down and creates a wind-chill effect – exactly what you need on a sweltering summer day.
4. Polish the blades
It's essential to polish your fan blades regularly to reduce drag. When the blades are polished, it improves the fans ability to move air—wondering how to polish the blades? It's a good idea to take the blades out of the fan and use a damp cloth to wipe them over. Once they're dry, you can coat them with furniture or metal polish, depending on what material the blades are. It's important to let them dry completely before putting them back.
5. Oil your fan
To keep your fan running at top speed, it's important to keep it well oiled. Five to six drops of machine oil will keep your fan running smoothly as well as reduce annoying squeaky sounds. Not all fans can be oiled, though, so it's a good idea to check your manufacturer's guide first.
6. Fix wobbling
If you want your fan to run at full capacity, it's a good idea to make sure it isn't wobbling all over the place. If it's wobbling, it's probably working much harder than it needs to and won't cool a room effectively. Make sure you tighten any loose screws if you want to maximise the cooling.
Use breathable bed sheets
Aside from setting the fan on high, an essential part of staying cool on a summer night is using the appropriate bed linen. Yes, silk and sateen sheets are light, but they often trap heat and do not allow for much breathability. It's a good idea to stick to natural bedding materials like cotton or bamboo.
Avoid using the stove
Using your stove or oven will increase the temperature of your home drastically. So, if you want to cool a house as effectively as possible, it's a good idea to cook meals that don't involve the use of heat – especially on those super hot days. An outdoor BBQ is a great way to avoid bringing the heat of cooking inside.
Unplug appliances that you're not using
Leaving appliances running while they are not in use can actually make your home hotter. Unplugging things like the toaster, fans that are not in use and device chargers can contribute to lowering the temperature of a room.
Turn on bathroom exhaust fans
If your bathroom has an exhaust fan, it's a good idea to leave it running on a warm day. Exhaust fans get rid of any moisture in the air and can effectively contribute to minimising the amount of hot air circulating in your home.
Need Some Extra Cash to Cool A House?
If you're in need of some extra cash to keep your home cool this summer, the Jacaranda team could lend a hand. We offer personal loans from $300 to $10,000. If you're stressed about blowing the budget on a new ceiling fan, there is no need to be. Jacaranda could get you the cash you need at a rate and repayment period that suits you. Our team of lenders are here to help you get the cash you need when you need it – without the stress.
Jacaranda Finance is proud to be 100% online. That means you can apply for a loan wherever you are and whenever you like. Our team do their very best to match Aussies with the best loan product possible. Our team has revolutionised the way we look at bad credit, so nothing is holding you back!
Who Can Apply?
Ready to get started on a personal loan application that could help you keep your home cool this summer? At Jacaranda, we keep our application criteria as simple as possible.
To apply, you must be:
Over 18 Years of age;
An Australian citizen or permanent resident;
Have a regular source of income for at least 3 months prior to applying;
Have an active mobile number and email address.
What Documents Will I Need to Show Jacaranda?
If you're about to complete Jacaranda's 100% online application form, you will be pleased to know that you won't have to submit pages and pages of documentation. The Jacaranda team will only ask you to provide the basics.
Here are the documents you'll need to submit with your application:
Online banking details
An active email address and mobile number
The reason you are applying for the loan
Your MyGov details (if you are receiving Centrelink payments)
Employer and contact details
Ready to Apply?
If you like what you hear and you're ready to apply then all you'll need to do is scroll up. Jacaranda's 100% online loan application process couldn't be easier. You won't even have to leave your couch!
Got questions for our team? Don't hesitate to get in touch or head to our FAQ page for more information.
Want to read more? Check out our blog for tips on setting financial goals and saving on your next family vacation!