Home > Blog Posts > Wondering What You Need To Know About Credit Defaults? Jacaranda Has The Low Down!
Wondering What You Need To Know About Credit Defaults? Jacaranda Has The Low Down!
August 30, 2019

●

7 minute read

●
Authoritative Source
Daniel Wessels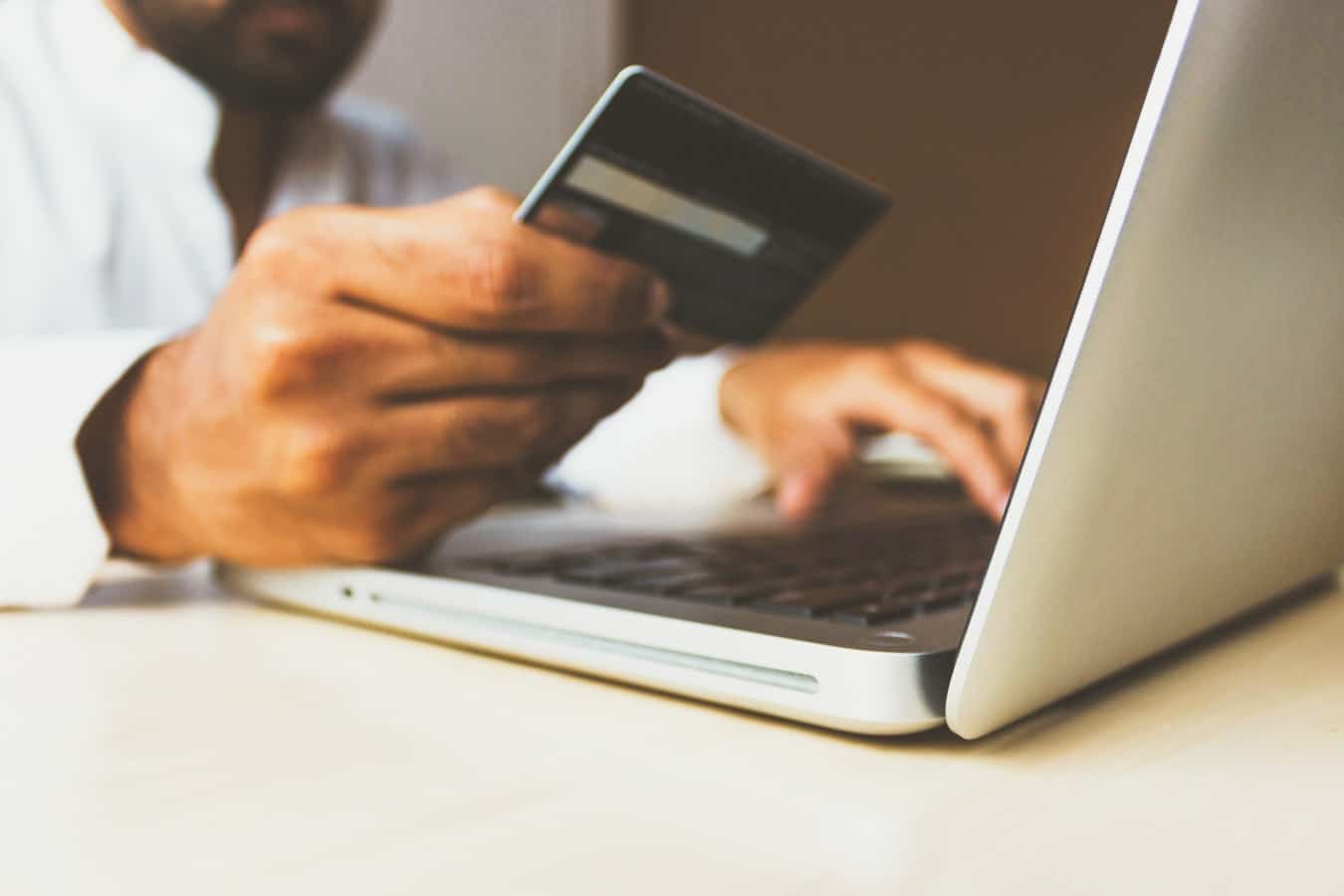 Do you know what credit defaults actually are? Maybe you've been issued with a notice of an overdue debt? A credit file default is simply an overdue debt over the value of $150 and more than 60 days overdue. Wondering how a default could affect you? Unfortunately, credit is one of those nasty things that sticks around for quite a while. A default on your credit report can actually hang around for up to 5 years and have an impact on your ability to apply for a loan for centrelink.
The good news is, Jacaranda Finance is revolutionising the way we look at poor credit. We won't claim to approve every single loan application, however, we can guarantee our team will look further than your credit score.
How Long Do Credit Defaults Stay On File?
If you're not sure how long a default stays on the credit file, it really depends on the type of infringement that it is. A serious credit infringement is when a consumer has an overdue debt to a credit provider and cannot be contacted at their current address and has not left a forwarding address. Serious credit infringements usually remain on a credit file for 7 years from the date they were listed. So, that's why defaults on credit files can be a concern for many.
If you pay your debt, the length of time that it will remain on your file will revert to five years. It is important to remember that the debt will not be removed just because you have paid it. Once your five years is up the default will be removed.
Other information that stay on your credit file for a standard amount of time include:
Repayment history information
Any credit enquiry
Overdue accounts listed as payment defaults
Overdue accounts listed as clearouts
Writs and Summons
Court judgments
How Do I Get These Infringements Off My Credit File?
If you're wondering how to get a default removed from credit file, unfortunately, it can't just be removed. The only way to remove the default from credit file is if the individual can prove that the listing is an error or that the creditor did not make reasonable efforts to contact the individual. If neither of these circumstances apply to a credit infringement the default will remain on file for between 5 – 7 years.
Can I Contact A Credit Repair Company?
There are plenty of credit repair companies out there that claim to be able to repair your credit rating and delete credit defaults in a matter of minutes but Jacaranda recommends you exercise great caution. Often, these companies promise results, however, hit you with exorbitant and unexpected fees and charges. We recommend you request a written quote before you give the go-ahead for the company to start proceedings on your behalf. It is highly important to ensure the bill is within your budget and worth your while.
How Do I Get A Copy Of My Credit File?
To find out if you have any credit defaults, there are three agencies you can get a free report from. There is a possibility you may have credit file history with one or all of the credit reporting companies, depending on who the owner of the debt reported the infringement to.
There are three different credit reporting companies:
Equifax (formerly Veda)
Dun & Bradstreet
Experian
What Is The Difference Between My Credit File And Credit Score?
Your credit score is a numerical value calculated from the information in your credit file that is used by lenders to assess your credit risk. Where-as your credit file is a summary of your financial reliability or history of paying your debts and bills.
What's The Best Way To Remove Credit Defaults From Your Credit File?
If you're wondering how to remove default from credit file, the answer may disappoint you.
Unfortunately, the best way to remove a default from your credit score is time. If it is not a serious infringement, the default will be removed automatically after 5 years – however, more serious credit defaults can hang around for up to 7 years.
The good news is, there are things you can do to improve your overall credit report. Some examples include:
Paying bills on time
Keeping your credit card balance low
Responsibly managing debt
Limiting applications for new credit
Making a considerable effort to improve your ability to stay on top of your finances will show future creditors that you are capable of repaying a car loan as well as improving your overall credit score. The foolproof way to improve your credit file rating and avoid credit defaults being recorded is simple. Ensure you pay your bills on time, keep switching of lenders to a minimum, always notify companies of your address changes and only apply for credit when you need it.
Who is Jacaranda Finance?
Worried that credit defaults might stand in the way of your ability to get finance? Worry no more. Jacaranda Finance is the local lender you can trust. We are an Aussie run company. Our team endeavours to make safe and affordable credit accessible to everyone. So we may be able to provide loans with defaults on credit file.
We understand that sometimes you need a leg up, the Jacaranda team is here to lend a helping hand when you need it. The good news is we don't just look at your credit score. This is not to say we won't conduct a credit check – our commitment to responsible lending means we will. However, we guarantee our applicants a more thorough and down to earth assessment. Our team will focus on how you are going to repay the loan, rather than dwelling on the past. We look at bank statements, employment status and other financial commitments as indicators as to whether a personal loan is a responsible financial decision for your individual circumstances.
100% Online!
That's right… when you apply for bad credit centrelink loans with Jacaranda Finance the entire process – from application to approval – is 100% online! We don't mess around and we don't want to waste your valuable time. If you choose to submit an application during AEST business hours a member of our team will do their best to get back to you with an outcome in 60 minutes.
Instant Banking
Worried that your cash might takes days to hit your account? There's no need to be… Jacaranda has now made instant bank transfers available for approved loan applicant. What is an instant bank transfer? Basically, an instant bank transfer means that as soon as your loan is approved the cash will be transferred to your account in 60 seconds. The good news is, most banks have now jumped on board and made instant banking available to their customers making it easier than ever to get fast, simple and reliable cash.
At Jacaranda, we understand that not many of our applicants have time to wait around. In our busy and modern-world almost everything is instant, and now cash transfer can be too! If you've been thinking about submitting an application it could be as simple as scrolling up and submitting an application. It could only take you a matter of minutes!
Who Can Apply?
Considering an application but unsure who can apply? At Jacaranda, we like to keep things as simple as possible. So, if you're planning on getting a fast cash loan, all you will need to do is meet the following criteria…
All applicants must be over the age of 18;
Applicants must have received some type of regular income for the last 90 days into a bank account that is your own;
Active mobile phone number and email address must be provided;
Applicants must have internet banking set up.
What Documents Will I Need To Provide?
In terms of documentation for a personal loan application, the Jacaranda team will only ask you to provide the necessities. There are no long-winded paper forms, you won't even have to leave the comfort of your own home to submit an application. Here's what you'll need to have handy…
Personal details like your online banking & employment info
An active email address and mobile number
The reason you are applying for the loan
Your MyGov details (if you are receiving Centrelink payments)
Employer and contact details
The team at Jacaranda wants to make the application process as simple as possible. If you've got any questions at all our team is here to help. You can get in touch and we will do our best to get back to you as soon as possible!
Responsible Lending
Jacaranda Finance is committed to responsible lending. What does that mean? Basically, we will do all the necessary checks before we lend any amount of money to an applicant. Our team will never approve a loan that can not be repaid. That means if you don't have the means of repayment we will not give you the money. At Jacaranda Finance, we want to promote financial wellbeing. That means we want to see our customers on the right track to financial freedom, we don't want to create debt. ASIC's code of Responsible Lending can be found here.