Home > Blog Posts > Four Simple Steps to Improve Your Credit History
Four Simple Steps to Improve Your Credit History
March 6, 2015

●

9 minute read

●
Authoritative Source
Daniel Wessels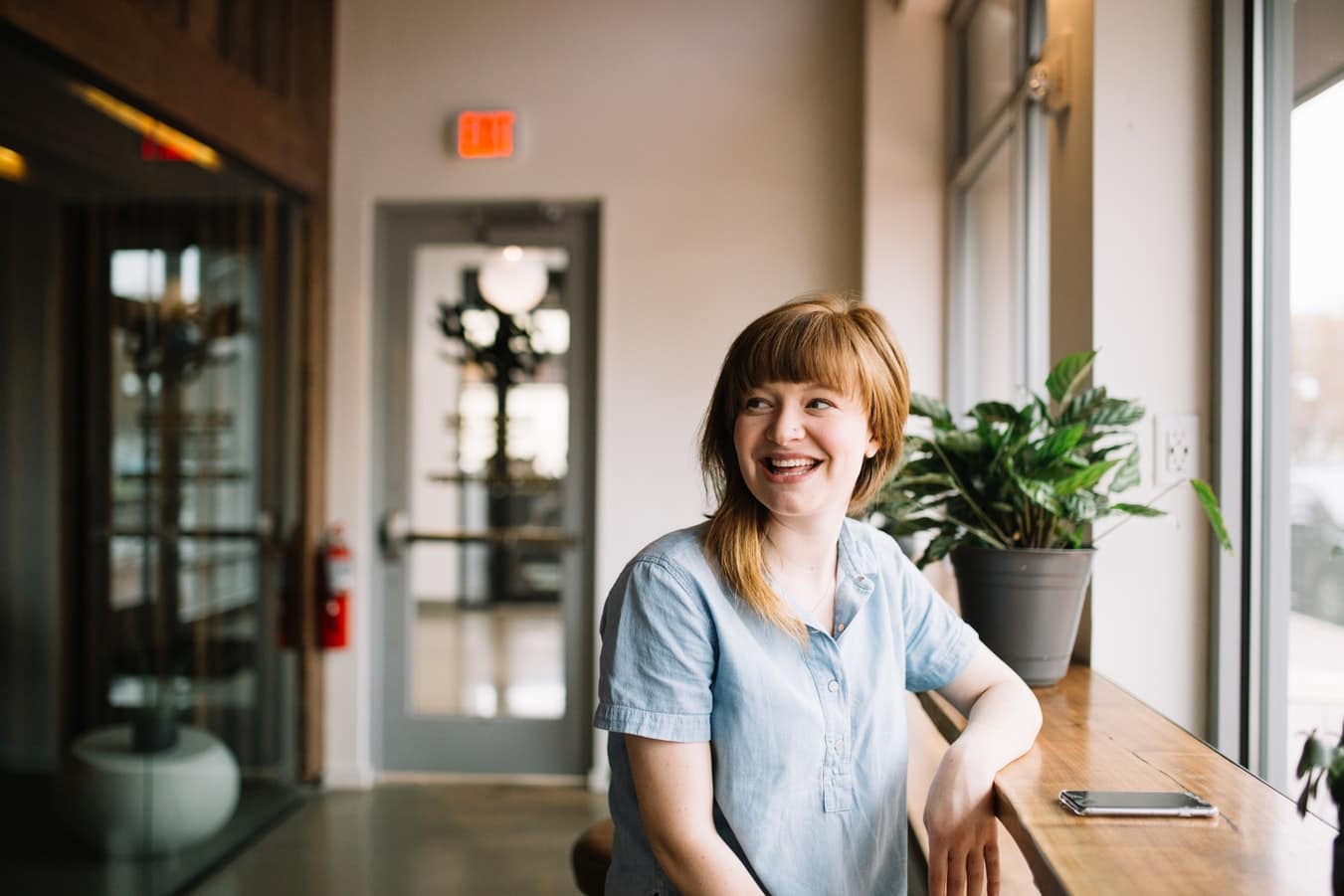 If you've been struggling to get credit cards or loans, you may need to spend some time improving your credit score. Credit history plays a small role in our loan assessments, because we believe in giving people a second chance to prove their financial responsibility. Jacaranda Finance is more lenient than other lenders, and will look at your current financial status more than past mistakes that have affected your credit score.
While we do offer quick loan options that are fairly lenient on past bad credit, an important step in improving your financial success is the ability to repair credit history. Get your finances back on track with four simple steps to improve your credit history, so you can get back to your regular life, regardless of your past bad credit score.
Why Your Credit Score Matters
If you're reading this post, you most likely know what a credit score is. This three-digit number is what all lenders use to assess your risk as a borrower to decide if you qualify for a credit card or a loan. Nothing is more important in your financial freedom, but just a few mistakes and your score can be dragged down in no time.
How Do I Know If I Need to Repair My Credit History?
It's all in the score. If your score is between 0 and 620, you have a below average credit history. If you have any negative listings, you may be given a higher interest rate or be denied for loans.
A poor credit score can be affected by the following:
Bankruptcy (including discharged bankruptcy)
Late payments
Defaults
Overdue accounts
Several credit inquiries in a short period
If your credit history isn't where you need it to be, you're not the only one! Being made redundant, a bad economy, or mismanagement of funds can all contribute to your financial struggles. The sooner you learn how to make good credit history, the sooner you'll be back on track.
How to Fix Your Credit History
Step One – Find Your Credit Score and Read Your Credit Report
This one seems simple, but it's the most important of the four simple steps to improve your credit history. To get to where you need to be in your financial journey, you need to know where you're starting! You can order a copy of your credit report and score for free from many online sites. Some reputable and highly recommended sites include Equifax and Experian.
You may want to request a credit report from multiple agencies, as they can occasionally have different information that impacts your scores. These reports are available free of charge once per year, and you should receive your report within 10 business days. If you need it sooner, you should be able to pay a small fee for expedited service.
To request a full copy of your report, you'll need the following information:
Personal details (full name & date of birth)
Current & previous address
Phone number
Current or previous employer
Copy of passport, driver's license, birth certificate
Document with full name and address (utility bill, bank statement, rates notice, etc.)
Your credit score is calculated based on a number of factors, so it can vary based on the agency reporting the score.
Receiving Your Report
When you receive your credit report, double-check that all of the details are correct. This includes your name, date of birth, and address. Also make sure that your debt amounts are correct, and that none of the debts are listed twice. The report should also include your monthly payment history, credit account information, credit enquiries, and defaults.
If you have any financial legal issues (bankruptcy, wage garnishments, liens, etc.), know that these negative items do eventually age off your reports.
Step Two – Fix Any Errors in Your Credit History
If you do find an error, contact the credit reporting agency immediately. In the instance it's a small error, they may be able to change it right away. If it's a mistake from the creditor, it may be a bit more complicated.
Some inaccurate information on your credit report may include the following:
The creditor did not notify you about an outstanding debt
A payment arrangement or terms were renegotiated, but the records do not reflect this
An account was created in error or as a result of identity fraud
Your account was incorrectly listed as being in default, or overdue more than 60 days
Requesting Help
You can request help from the Australian Financial Complaints Authority (AFCA), which will help investigate the listing you believe to be incorrect. Contact the Ombudsman service for help if you believe there's an error that is not being taken care of.
Another option in this situation is to use a credit repair agency. These agencies use legislation to remove negative listings or defaults placed on your record in error. Although this can be costly, it may be worth it for you! Paying a one-time fee is most likely much cheaper than years of higher interest on loans, not to mention the frustration of being denied for credit cards or loans you need.
Step Three – Start Building Positive Credit History – Pay Your Bills On Time!
If you're wondering how to build credit history fast, the simple act of paying your bills on time has a huge impact on your credit score. Why is this important? Lenders typically see this as past payment performance, which is considered a good indicator of future performance.
Late payments and defaults may seem like small mistakes, but they are very costly in the long run. An overdue payment will remain on your credit report for five to seven years! Make sure you pay at least the minimum payment on each statement, or better yet, pay in full to reduce your accumulating interest. If you have one account that you've been paying off consistently for a period of time, hang on to that one and continue showing your ability to responsibly use credit.
What type of bills should you be paying attention to?
Credit card bills
Loan repayments (Personal, auto, student, etc.)
Rent
Utilities
Phone bills
Internet bundles
Mortgages
Staying Ahead of Payments
If you're behind on some payments, pay them off as quickly as you're able to. Older late payments affect your score more than recent ones, so make sure you have a record of all of your bills and how long you've been paying them off. If you can't make a repayment, consider asking your lender for a hardship extension. By explaining your situation at an early stage, you can usually negotiate an alternative and more lenient repayment plan.
If you have trouble keeping track of your bills, you can usually set up an automatic payments or direct debits. There are also many apps that can help, including Prism and Mint. Prism automatically tracks your bills and sends reminders, or you can schedule payments through the app. Having all of your accounts in one place makes it easy to fix credit history by paying your bills on time. If you're not into high-tech solutions, just put a reminder on your calendar! It's an easy way to build good credit history fast if you stay up- to-date with your bills.
When You Have Shared Bills
If you have shared bills (such as with a parent or partner), put the bills in your name to help build your credit. Better yet, have them help with these four simple steps to improve your credit history, and perhaps they will also learn how to fix bad credit history alongside you. If you are interested in a loan while your credit isn't the best it could be, consider getting a bad credit loan from Jacaranda Finance.
Step Four – Keep Your Credit Balance Low
To help fix credit history, consider lowering your credit limit. The credit utilization ratio is a big part of your credit score. A consistently low balance helps your credit score more than a high balance that doesn't get paid off. Check your debt-to-credit ratio to see what your limit should be.
If you have a large credit limit, you'll be tempted to overspend. Avoid this by switching to a credit card with a lower interest rate. A balance transfer may be a good option if you need to switch credit cards.
Also remember that multiple credit applications in a short period of time take points off your score. It can also look suspicious to lenders. So only apply for credit when you really need it, and only in an amount that is reasonable and responsible. Get a fast loan through Jacaranda Finance by applying today.
Diversifying Credit
Diversifying your credit could be a good option at a later date, as successful payments on multiple credit accounts look good to lenders. Having responsibly-maintained short and long-term loan, fixed payment, and revolving credits can help your score improve. This could include a credit card, car loan, and mortgage. But be careful, as this could easily backfire and land you right back where you started. Make sure everything you do financially is well within your means. Follow these four simple steps to improve your credit history, and your score should go back up with a minimal amount of work.
Can I Apply for a Loan With Bad Credit History?
Of course! Credit history plays a small role in our loan assessments, because we believe in giving people a second chance to prove their financial responsibility. Jacaranda Finance is more lenient than other lenders, and will look at your current financial status more than past mistakes that have affected your credit score.
Questions? Contact our team today!
How to Have a Good Credit History
It's simple – make good financial choices! Besides the four simple steps to improve your credit history, here are a few habits you should avoid because they can damage your credit rating:
Bills in the amount of $150 or more that are overdue by 60 days
Back-to-back credit card balance transfers
Refinancing loans (if you are not approved)
Making no efforts to reduce outstanding debt
You should also avoid making several credit applications in a short period of time. If a financial institution makes a request for your credit information, it's referred to as a "hard" enquiry. Too many of these hard enquiries can negatively impact your credit score. If you have an application that gets rejected, pay on your accounts until your score improves. This way your credit history demonstrates positive repayment habits, and you can apply again at a later date.
You can also consolidate your debts into a single account for easier repayments, which helps prevent defaults. Loan fees also add up much slower on one account as opposed to more.
Why is it So Important?
What this all comes down to is your financial habits. Lenders want to see proof that you're responsible with your money. The faster you make noticeable changes, the faster your credit score will reflect those changes. Financial counselling could also be a great option for you if you're feeling overwhelmed by the amount of work you have to do and the many choices that come with making big changes to your spending and financial habits.
It takes a little work and a little patience, but all that time and effort put into fixing your credit score will be worth it when you're spending a new line of credit on something you've been waiting for.
So What Are You Waiting For?
We know how easy it is to get overwhelmed by stacks of bills and loan rejections stemming from a bad credit score, but our four simple steps to improve your credit history will get you started on the right path to whatever is next for you. Set yourself up for a successful financial future. Get started by requesting your credit report and score today!
If you have any questions about whether you qualify for a personal loan, don't hesitate to contact the team at Jacaranda Finance. We're here to help you make responsible financial decisions that will impact your future! We pride ourselves on transparency and great customer service, so ask us anything and we'll do our best to help.