Home > Blog Posts > 7 Easy Ways You Can Get Fit On A Budget
7 Easy Ways You Can Get Fit On A Budget
June 1, 2017

●

7 minute read

●
Authoritative Source
Daniel Wessels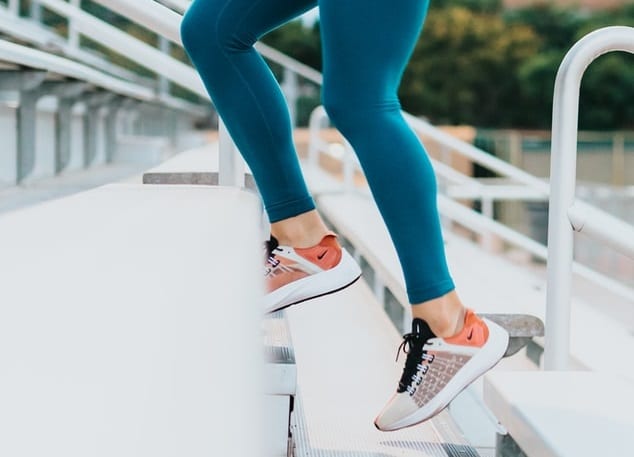 It seems like getting healthy has never been more expensive. Between overpriced superfoods, costly active-wear, pricey gym memberships and countless other exxy fitness fads – how can you possibly get fit on a budget? Well, before you start adding chia seeds to your shopping cart, listen up! Despite what every influencer may be saying online, there are easier ways to improve your health. A balanced diet and a minimum of 30 minutes exercise a day is all you need to maintain a healthy lifestyle.
It will take a bit of dedication and some careful planning, but everyone can take ownership of their health. No Fitbit needed! If you've been wondering how to get fit on a budget, Jacaranda has done the research. So, here are 7 ways you can get fit without breaking the bank!
1. Drop the Gym Membership
A gym can be a great tool for fitness, but many of us simply don't use our memberships enough to justify the expense. According to research, almost 1.5 million Australians are paying for gym memberships they use less than once a week. That equates to about 2 billion dollars in wasted fees! So, if you hardly step into your gym – why are you still paying a premium for it? It's time to drop your membership and focus on other more affordable ways to workout.
To start, just put on you joggers, pull out the yoga mat and get online! YouTube is overflowing with free exercise videos ready to guide you through a range of different exercises. And if that's not your thing, try checking out some free fitness apps. There are plenty out there that can help guide you through your training, track your progress, and mark your goals. So, if you're looking to get fit on a budget, it's worth trying out your other options.
2. Make Your Exercise Social
When we think of social activities going out for drinks, catching a movie or having a meal is often the first to come to mind. But instead of staying sedentary, why not incorporate your social catch-ups into your daily exercise goals? Gather your friends to run your own mini yoga class in the backyard. Get the heart-rate up and the conversation flowing with an extended bike ride or walk. Whatever you prefer, all you need to do is get active.
Making your exercise social can help keep you motivated and doesn't require a single cent to do. Who said you couldn't have fun trying to get fit on a budget? When you can enjoy the benefits of good company without a nasty hangover, everyone's a winner.
3. Get Involved in Free Active Events
What better way to get fit on a budget than to make use of your local and free active events? In most Australian cities, you'll find there are a wide variety of fitness and well-being activities you could take advantage of. Often these events will have options for every age, fitness level, and ability. So, why not give them a go?
To start, we recommend checking out the Live Life Get Active and Parkrun initiatives. Available nationwide in a range of locations, these free programs are organised by not for profit organisations. Live Life Get Active offers free outdoor fitness sessions in a number of destinations that cover everything from yoga to boxing. You can register for the nearest class on their website. Alternatively, Parkun organises free weekly 5 km runs across the country. Everyone is welcome to join and it's easy to register for an event near you on their website.
There's also a good chance your local council will have free or low-cost fitness events and facilities available. For example, in Brisbane, the city council has the Active Parks Program which features everything from outdoor gyms to free classes. Even if you live in a smaller municipality, your local government may have similar health programs. So, it's definitely worth searching around online to see what's on offer in your area.
4. Plan Your Meals
When it comes to our health, you've probably heard that it's 80% diet and 20% exercise. The Australian Department of Health says eating well helps reduce the risk of heart disease as well as improve our sleeping patterns and energy levels. Diet can also be a major area where we tend to waste our money. According to environmental charity OzHarvest, in Australia, one in five shopping bags end up in the bin. That's $3,800 worth of groceries each year!
If you're trying to get fit on a budget, there's no point buying healthy food that will ultimately end up moldy in your crisper. Before you head to the store, create a meal plan for the week ahead and stick to this shopping list. You'll save money on wasted food and it'll be easier to stay on track with your new healthy diet.
There are countless sites and apps out there that can help you to map out your meal plan. For ideas on some delicious and nutritious recipes, check out the Queensland Government's Healthier website or taste.com.au. We also recommend trying the MealBoard or Paprika apps to help you with your planning.
5. Eat Out Less
Aussies love eating out. In 2017, we ate out an average of two to three times a week – that's over 50 million meals a week. Yet, when we don't eat at home it is often expensive and indulgent. Most of us head to restaurants and cafes to enjoy delicious, typically rich, food which isn't necessarily good for our health. If you eat out a lot, you're probably not making the most of your nutrition and you're also hurting your wallet.
To get fit on a budget, you're going to have to cut down on these sorts of meals. We've already talked about how you can make your exercise social. So, there's no need for you to spend money on meals just to catch up with friends. That's not to say that you should turn down all invitations to dinner or brunch, but try looking at them as an occasional treat!
6. Avoid Supplements & Fitness Fads
Online, there are plenty of fitness fads and trends doing the rounds. Many influencers claim to have found the ultimate solution to losing weight or improving fitness. So, it's not uncommon to see everyday people spend hundreds, sometimes thousands, of dollars a year on their products. Yet how effective are these 'solutions' really?
Products like supplements may offer the promise of better health, but you should always exercise caution. If you don't have a vitamin deficiency or a doctor's recommendation, there's really no need for them. At the end of the day, you should never look to these sorts of products as a solution. So, avoid spending your hard-earned money on them. There are better and more effective ways to get fit on a budget!
7. Make Use of Your Surroundings
One of the best ways to get fit cheap is to take advantage of your surroundings. See those cans of diced tomatoes in your cupboard? They can make excellent weights for bicep curls. Or how about your stairs? If you have some in or near your home why not do a few sets running up and down those? When you really take the time to assess your everyday surroundings you'll see plenty of opportunities for an affordable workout.
Better yet, some local parks even have their own built-in exercise equipment in Australia. So, it's really just a matter of utilising your resources. There's no need to waste money on pricey gear or gym memberships if you're willing to get a bit creative!
Financing Your Fitness Goals
Ultimately, not everyone will find it easy to get fit on a budget. Some of the tips we've suggested here won't be for everyone. But, if you feel you need someone there pushing you to work harder and improve your fitness – we may be able to help! Jacaranda Finance could supply you with the financing you need. Whether it's a gym loan or gym equipment loan you're searching for, our fast personal loans are made to suit a wide range of clients. As an online private lender, our application process is quick and easy. Best of all, it doesn't cost a cent! So, apply today to see just how we may be able to help finance your fitness goals.
Learn More
Did you enjoy reading this post? For the latest in lifestyle and finance updates check out our blog for more helpful tips.