Home > Blog Posts > Not All Hand Sanitisers Are Equal. Does Yours Stack Up?
Not All Hand Sanitisers Are Equal. Does Yours Stack Up?
April 7, 2020

●

6 minute read

●
Authoritative Source
Daniel Wessels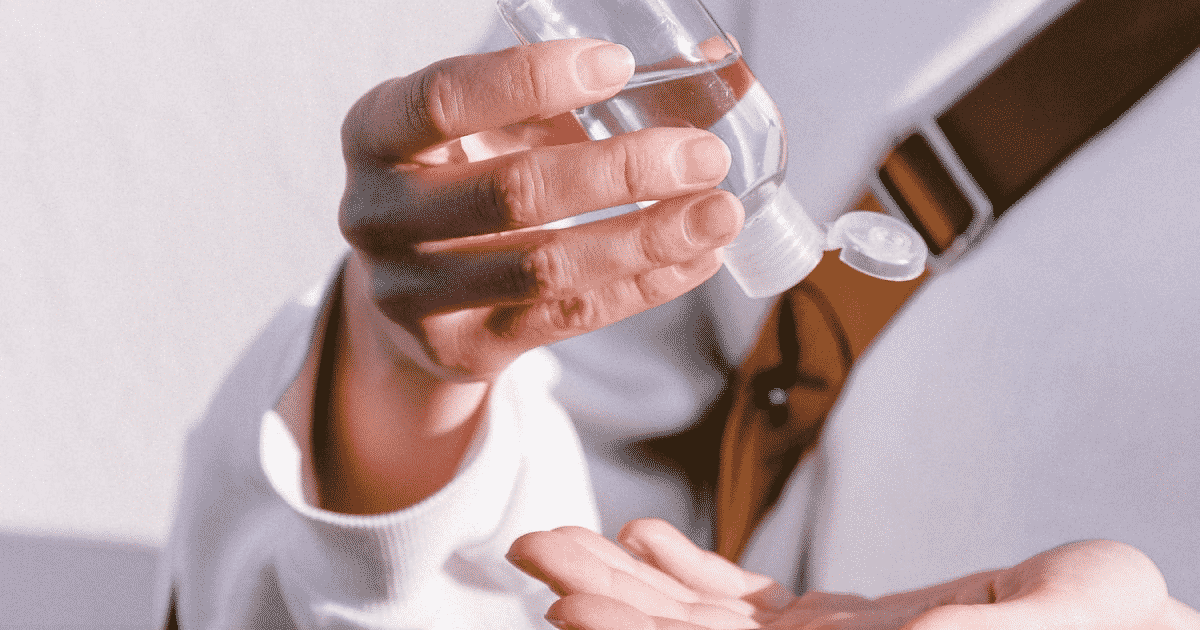 What hand sanitiser do you use?
Ever since Covid-19 became a global pandemic, sales of hand sanitisers have gone through the roof. Even if you're lucky enough to find a couple left on your supermarket's shelf, chances are there's a limit on how much a person can buy at a time. Supermarkets and pharmacies across Australia are selling out of this in-demand product as fast as they can restock it. This has led to other companies branching out into hand sanitiser sales, such as distilleries. 
It's commonly alleged that all hand sanitisers help reduce the risk of getting certain infections. However, did you know that not all hand sanitisers are effective against coronavirus? 
How is Covid-19 spread?
Similar to respiratory infections such as the common cold and flu, coronavirus (also known as SARS-CoV-2) is spread via virus-laden droplets from one person to another. Additionally, recent studies prove it can now be spread via faecal matter.
Apart from inhaling infected droplets, you are highly likely to get infected by touching anything contaminated, and then proceeding to touch your face (specifically your mouth or nose). You may not realise it, but we touch our faces a lot. Research conducted by the New South Wales health ministry found that people touch their face approximately 23 times an hour.
Covid-19 prevention methods
One of the most common methods to prevent spreading infectious diseases is simply washing your hands with warm water and soap. Why not cold water? Warm water and soap work together to remove excess oils from your hands that could carry microbes. Cold water doesn't do this as effectively as it is not hot enough to kill the bacteria. 
However, if you don't have access to hot water and soap, hand sanitisers are the next best thing. Hand sanitisers help keep your hands clean to protect against those harmful microbes. It kills and therefore reduces the number of microbes on your hands. This lessens the chance of infection. 
Different types of hand sanitisers
In times like these it's best to get familiar with the types of hand sanitisers on the market. The two main types of hand sanitisers on sale are:
Alcohol-based; and

Alcohol-free.
Alcohol-based sanitisers usually contain certain types of alcohol at a high volume of 60 to 95 percent. Those alcohols are usually isopropyl, ethanol, or n-propanol. Alcohol has been proven to help kill most germs. On the other hand, alcohol-free sanitisers contain quaternary ammonium compounds such as benzalkonium chloride. Although those compounds are less effective than alcohol, they can still help reduce microbes. 
Alcohol-based hand sanitisers have proven to be more effective at protecting and killing multiple types of bacteria and viruses. Those include: MRSA, E coli, influenza A virus, rhinovirus, hepatitis A, HIV, and MERS-CoV. Therefore, it's best to get your hands on an alcohol-based sanitiser if you can (literally!). 
Destroying viruses with hand sanitisers
So, how does it work exactly? Alcohol-based hand sanitisers destroy the envelope protein that surrounds certain viruses, such as the coronavirus. This is effective and important as the protein is vital for the multiplication and survival of a virus. For a hand sanitiser to be effective enough to destroy this envelope protein, it must contain an alcohol volume of at least 60%.
Hand sanitisers with a lower alcohol volume can still help reduce the spread of germs. However, they don't kill bacteria and fungi outright. Even with a volume of 60% alcohol, some hand sanitisers may not be completely effective in reducing all types of germs. Also, keep in mind that you won't kill all germs using hand sanitiser after immediately sneezing or coughing into your hands. That's due to the existing mucous on your hands, which acts as a protective layer for microbes when applying hand sanitiser. 
Research proves that washing your hands is the most effective means of removing Coronavirus, Cryptosporidium and Clostridium difficile than hand sanitisers. Essentially, the effect of soap and friction of washing works to reduce the number of microbes on our hands and body. Therefore, the most efficient way of preventing the spread of any virus, including Covid-19, is simply washing your hands with warm water and soap, and not touching your face as much as possible. Make sure to wash between your knuckles, around your palms, wrists and the back of your hand and under your fingernails for at least 20 seconds. Hand sanitisers are then helpful in those periods that you can't wash your hands!
What do I do if I can't find any hand sanitiser?
Due to the recent shortage in hand sanitisers all over the world, some people have been trying to make their own using everyday home products. Although home remedies may not be as effective as commercial products, we have a few tips for you! 
What to know
As mentioned before, washing your hands is one of the most effective ways to kill microbes. Due to the shortage in hand sanitisers globally, people have resorted to making their own. Let's go through the tips with making homemade sanitiser.
Professionals usually advise against making homemade hand sanitisers because of the risks involved such as the ingredients used. We've noted above that although hand sanitisers are effective, they should never be replaced for hand washing. Centres for Disease Control and Prevention (CDC) has found that proper hand washing helps reduce all types of germs on the hands. Some of the reasons experts don't recommend making homemade hand sanitisers include:
Everyday people may not have the right equipment and workspace to create an effective hand sanitiser.

Raw ingredients that are recommended for hand sanitisers by WHO can't be found in stores.

The chemicals that help make hand sanitisers may cause irritation or burns if not wearing the right protective gear.

The exposure to certain chemicals may be hazardous and cause harm.
Ingredients and method
However, if the supermarket shelves are bare, we do have a 'make at home' recipe for you. If you plan on doing so, we've found the best combination of ingredients that are your safest option.
Here's what you'll need:
2/3 cup 99% rubbing alcohol (isopropyl)

1/3 cup 100% pure Aloe Vera gel

(Optional) 8-10 drops essential oil

Bowl and spoon

Funnel

Empty liquid bottle

Gloves
Here's how you could use those safe ingredients to make hand sanitiser in two simple steps:
| | |
| --- | --- |
| Step 1 | Mix all the ingredients in a bowl. Make sure you keep the pure alcohol away from your skin as it may cause irritation. |
| Step 2 | Funnel the liquid into a bottle and screw on a pump can. |
 Studies show that sanitisers with less than the recommended 60-95% alcohol volume may not kill microbes and pathogens that cause infections such as SARS-CoV-2. Hand sanitisers with that volume may help reduce the growth of bacteria, but does not kill them. Therefore, without the right ingredients, making hand sanitisers at home may have no clinical effect on germs.  
How can Jacaranda help?
If you're like many other Australians, you might need some financial assistance to get through this difficult and uncertain time. While we wait for the recently-passed economic stimulus to come into action, you could apply for a personal loan with Jacaranda. We offer loans from $300 to $10,000 over a period of 12 to 24 months. We understand the devastating impact that COVID19 has had on employment for a lot of people. That's why we can offer loans to people receiving Centrelink. If you want to learn more about this, head over how it works page for more information!
Looking for info on the new Australian stimulus packages? Look no further! Check out ways you can stop the transmission of Coronavirus.