Home > Blog Posts > Easy Home Improvements to Increase the Return on Your Investment
Easy Home Improvements to Increase the Return on Your Investment
May 19, 2020

●

6 minute read

●
Authoritative Source
Daniel Gow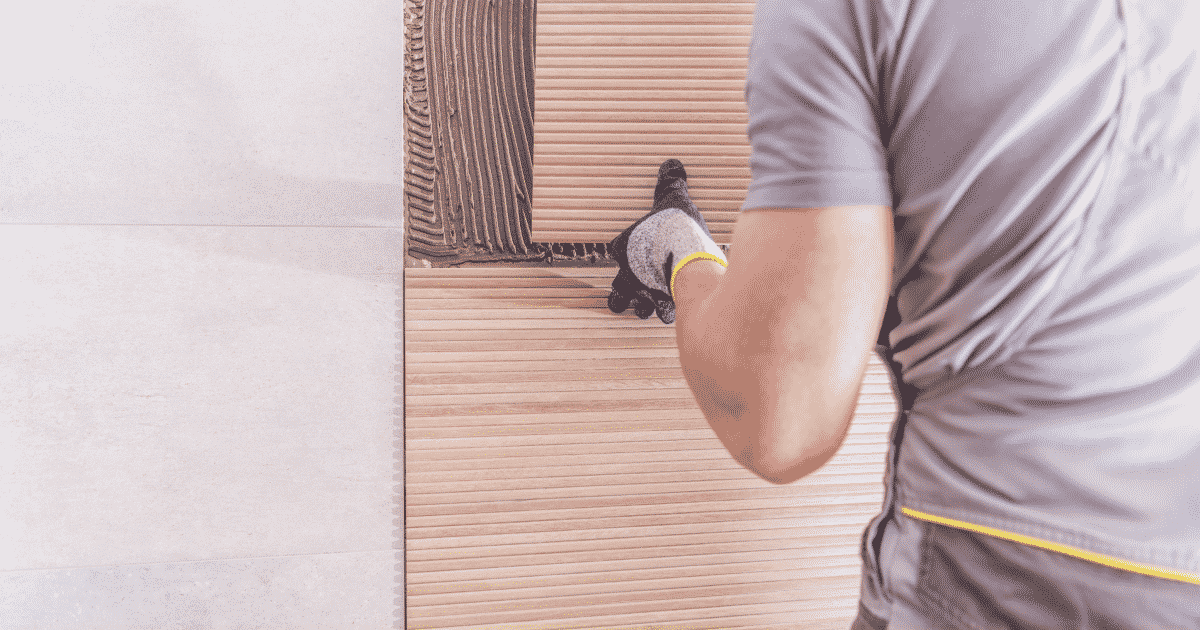 Looking to spruce up your home before you rent it out?
Looking for easy ways to improve your home (or aspects of it) before taking it to the rental market? We've brought in Daniel Gow, residential business development manager at Ray White Aspley to give you some suggestions on home improvements to increase the return on your investment.
Dan holds a wealth of knowledge in property investment and has been working in the Real Estate industry since 2016. He thrives on working with his clients to maximise the return on their properties and ensure all of their risks are taken care of. He's here to share some of his valuable wisdom with us!
7 Home improvements to increase the return on your investment
1. Improve your outdoor space
Outdoor spaces can be one of the most important factors for a potential tenant. Investing time and money in having a trimmed lawn and a well-lit outdoor area can see you receiving long-term benefits. Choose plants that take less time and effort to care for to appeal to tenants that are time-poor. If possible, include a blank vegetable patch in your home improvements for those tenants that are avid gardeners.
Invest in some patio cover or shelter from the sun so your tenants can sit outdoors and enjoy mornings and evenings even on rainy days, without worrying about getting drenched. If you have a spacious outdoor space, make sure that your potential tenants can actually use it.
2. Update your kitchen and bathroom
The kitchen and bathroom are the two highest traffic areas in the house. As such, they'll be one of the first two things your potential tenant looks for and if you're competing with other rental properties that have updated these areas, it's time you look at doing something as well!
Start by replacing old appliances with new ones and brightening up your kitchen with lighter colours and nice contrasts. A fresh benchtop isn't always necessary but it's never something to look past. From a practical point, knock out any shelving or cupboards that are restricting the fridge space too much. Fridges can be quite large and if a tenant has to sell their fridge to move into your property, they'll likely look elsewhere.
Neat little home improvements in the kitchen that make it look top-notch include adding some shelving along the bare parts of the walls and throwing up a magnetic knife strip. It may sound small, but the small touches that differentiate your property are everything.
In the bathroom, the single best thing that will attract tenants is ensuring that your tiling, tapware and vanity is modern and clean. An option to consider is to have at least one bathroom with a tub in it – this is a crucial factor for anyone with a toddler. If you've got a shower with an old shower screen (the kind of frosted mosaic) replace it with a new one that's easy to clean.
3. Storage!
Tenants absolutely love storage. Why? Because so many homes lack it. Ensure that every bedroom has wardrobes and that places like the bathroom and laundry have plenty of shelving or cupboard space. Wardrobes in bedrooms are actually one of the most important factors for a tenant. They need somewhere to hang their clothes. Most tenants have a chest of drawers, but nobody brings a rail with them.
4. Fly screens
It amazes me how many properties I come across that don't have fly-screens. You know what, it amazes many tenants as well and is quite often a deal-breaker for them. If you've got nice breezes flowing through your property, but no fly-screens then how do the tenants open up their windows without an onslaught of bugs in the hot summer night. It's a small thing (and it doesn't need to be solid security screens) but it makes a world of difference!
5. Cooling
This one is simple. Queensland is a hot place. At a bare minimum, you need to put in ceiling fans in every bedroom. Ideally, you need at least an air conditioner in the lounge room and the master. People are always willing to pay more for a house that has air-conditioning in each room.
6. Carpet replacement
When it comes to investment properties, I say get rid of carpets. Unlike fine wine, carpets do not get better with age. In fact, their life is around 7 years. Carpets are always in high traffic areas like bedrooms and they get worse and worse over time, no matter how clean and tidy your tenants are. Rip them out and replace them with timber flooring or floating timber floorboards in the bedrooms. It'll look much nicer and will last so much longer than carpets will.
7. Fresh Paint
The internal paint of the house is super important. People always ask whether you should paint a feature wall, go for a grey colour that's still somewhat neutral or not bother with the walls at all and leave them in the faded blue colour they are.
Honestly, just paint them white. It's literally the most neutral colour you can choose, it brightens up a room and when it comes to renting the property out, the less tenants that are turned off by a particular colour, the easier it will be to rent and the more applications you'll receive.
In conclusion, don't spare the little details and improvements that would set your property investment apart! Bring in a professional if you need the help but it's always important to design/redesign your home so it can be adaptable to each potential tenant that visits your property.
Guest Author: Daniel Gow
Business Development Manager at Ray White Aspley
Daniel has been involved with investment property management since early 2016. With knowledge about the various tenant markets in Brisbane and a keen eye for what appeals to tenants, he loves working with his clients from the initial renovations to a property and helping to decide what will provide better value for the property in the long term. With a keen eye for risk management and detailed value, he's all about reducing potential costs for his clients while maximising their long-term income.
Need Help With Renovation Costs?
Ideally, home improvements should be a well thought out process. Your home is potentially the biggest investment you have ever made. Improving and renovating it from time to time is essential, especially before renting it out to tenants. As we all know, however, very little in life goes to plan. It doesn't take much for the best-laid plans to become derailed, and to find ourselves looking for home improvement loans. Whether expenses keep getting in the way of your savings, or there's a disaster mid-kitchen installation, home improvement loans may be your saving grace.
At Jacaranda Finance, we've already helped heaps of Australians turn their house into a home. We can offer home improvement loans of up to $10,000. So, whatever your budget and whatever your dreams, consider Jacaranda. Our super fast application process could even mean you get an outcome within 60-minutes*. So, when you're looking for a trusted lender to provide a secured loan, why not turn to Jacaranda?
Why Jacaranda?
Jacaranda offers personal loans that can be used for your home improvements. Using a personal loan for home improvement can be a good idea, as you have a lot of freedom in how you spend the money. Jacaranda can offer personal loans up to $10,000 to be used for a range of purposes.
Ultimately, our mission is to provide Australians with a solution to a short-term cash flow shortfall. We achieve this by using our quick and efficient processing techniques whilst complying with responsible lending practices. Best of all – we're completely transparent about our fees and charges. So, you'll know exactly what you need to repay and when.
Think you'd like to give us a go? Scroll up now to apply!
Find out more about our home improvement loans.
Personal Loan vs. car loan: how do they differ? Find out more!