Home > Blog Posts > How Do I Know If I Have Bad Credit? The Lowdown On Our Services & Credit Checks
How Do I Know If I Have Bad Credit? The Lowdown On Our Services & Credit Checks
September 1, 2019

●

10 minute read

●
Authoritative Source
Daniel Wessels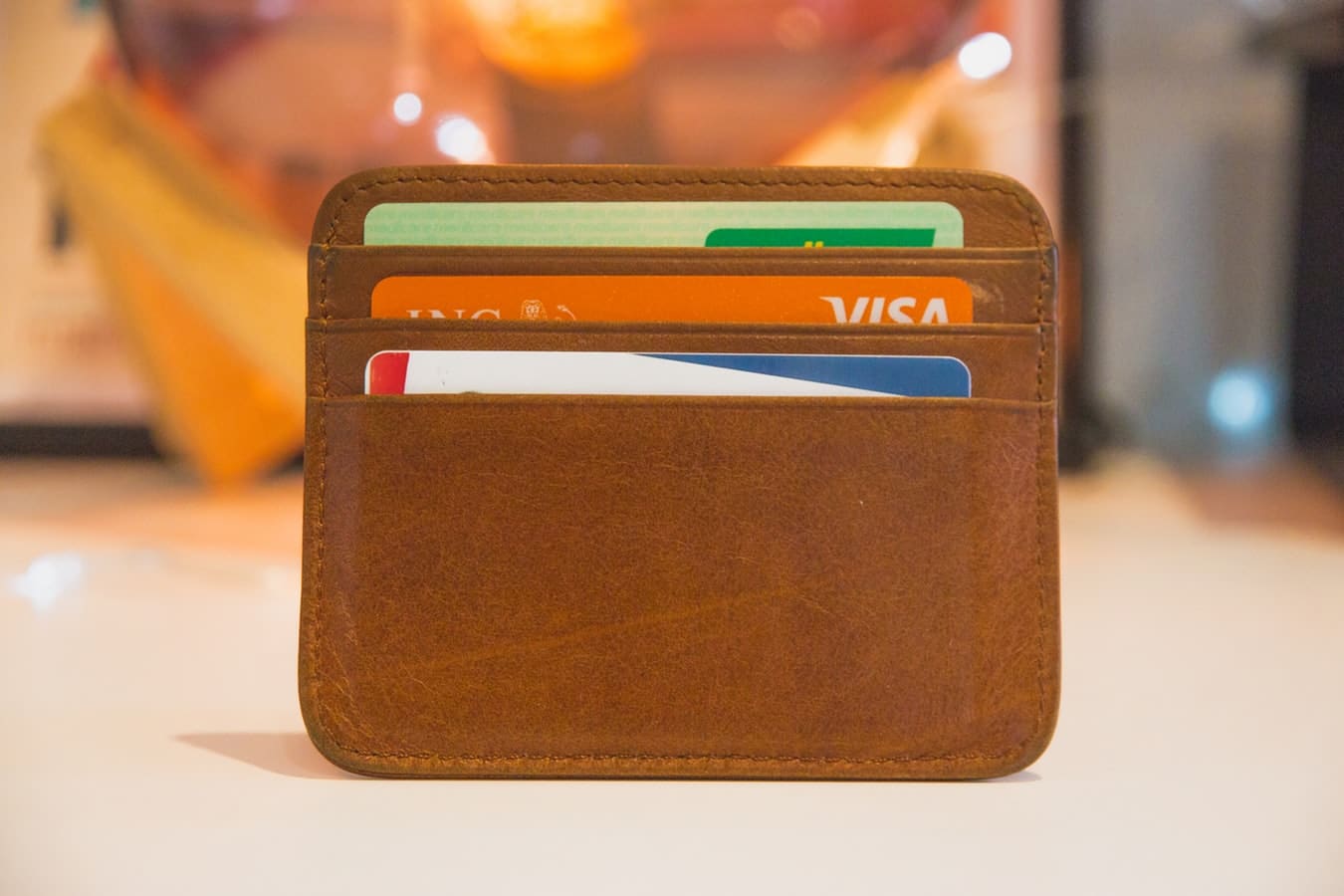 What Is A Credit Report?
Wondering what a credit report actually is? Well, let us put it simply. A credit report is a summary of your credit history. Basically, your credit report is simply a record of credit you have applied for, any defaults against you, any serious infringements that are held on public record. It is important to remember that every time you apply for credit, an enquiry is recorded on your credit report. This can even include applying for a credit card.
When you apply for a loan it is common practise for the lender to take a look at your credit score. This is usually to assess whether or not you are eligible for a loan. A lender will make a judgement based off the amount of defaults or infringements listed on your credit report. Essentially, this process is conducted in order to decide whether or not this risk is worth while for the lender.
What If I Have A Negative Credit Report?
What can a bad credit score mean for you? Well, a poor credit score can mean a variety of different things for an individual. A negative credit report can affect your ability to purchase a house, have credit cards approved; actually it can affect most forms of credit applications.
Why Have I Been Knocked Back From Loans Or Credit Applications?
It could be as simple as an unpaid bill or even worse a bill that you don't owe!
There are many company's now that offer to help with your credit rating free of charge and can give you advice on how to change or improve your rate so you can get that loan approved.
Now, if you're wondering 'what is my credit rating and how do I know if I have bad credit?' Well, you can get your free credit score report at:
Different credit companies also look at different ratings or scores for example the companies above use different rating's systems eg Experian rating, Equifax score. So there may be a possibility that your credit score could look different depending on which company your lender is using for their credit check.
Therefore if you have checked your credit score and are still get a car loan approval problems you may need to check other scores or ratings to see if a debt has been lodged with a different company than the one you have investigated.
Where Else Can I Check?
Equifax score
Experian rating
Dun and Bradstreet score
Knowing how lenders see you before you apply for a bad credit loan is one of the smartest things you can do before you borrow. It can improve your chances of a positive outcome and give you room to negotiate a better deal on interest rates or a personal loans repayment.
Keep An Eye On Your Credit Report…
Keeping an eye on your credit report can also help you ensure you are not a victim of identity theft.
Quite often even if perpetrators don't have your credit card details they may have used your name to take out loans or default on payments.
Keeping an eye on your credit report can help you identify if debts against your name are not yours and have your identity/credit rating fixed.
How Do I Fix My Credit Rating If It Is Incorrect?
You may be wondering 'how can I fix my credit score'? Well, you can use a credit repair company or if you feel confident you can approach the company yourself to remove the entry if it is false.
It is not uncommon to find incorrect entries on credit files, some of these mistakes can be in the form of:
Identity fraud/theft
Incorrect information in legitimate entries
Duplicate entries
Other people's entries (due to similar or identical names)
If you don't feel comfortable approaching the company that has listed the debt against you then a credit-clearing company will do it for you. However be aware that there may be costs involved so choose wisely and pick a company that offers a free service and check the fine print.
How Do I Improve My Credit Rating?
There are a few things you can do to improve your credit rating:
Check your credit report regularly;
Pay your bills on time;
Before you apply for credit, check your credit report in advance to ensure it is correct and default free;
Avoid applying for credit when you don't need it.
Jacaranda Australia
Jacaranda Finance is the trusted name in lending. We understand that life happens and sometimes bad credit is unavoidable. That's why we dig a little deeper. At Jacaranda, we do our best to take a realistic look at your finances. We strive to ensure all Aussies are given a fair go at a loan, regardless of their credit score.
Have the big banks been giving you a hard time? At Jacaranda, we aren't your regular lender. Our team is down to earth and realistic. Our team is proud to say that we look at more than just your credit score. What does that mean? Basically, we will look at your current financial situation as an indicator. After all, the most important part is how you are going to repay the loan. At Jacaranda, we believe that everyone deserves a second chance, which is why we are making it easier than ever for Australians to access bad credit loans.
Jacaranda Finance is proud to be 100% online. That means you can apply for a loan from $300 – $10,000 wherever you are and whenever you like – you could even apply from your smartphone! We love the fact that our services are flexible and tailored to suit our applicants needs. There are no long winded paper forms, no waiting lines, you won't even have to leave the comfort of your home to apply for a loan with Jacaranda Finance! So, what are you waiting for?
Does Jacaranda Finance Do Credit Checks?
Yes, at Jacaranda, we do conduct credit score checks. There is no need for this to deter you from submitting an application, however. The good news is our team focuses on more than just your credit score. We prefer to look at how you are going to repay the loan – after all, this is the most important part. Our team will take a look at things like employment status, bank statements, and regular payments as indicators as to whether or not a personal loan is right for your individual circumstances. So, don't let bad credit stop you from applying for a personal loan.
Who Can Apply?
At Jacaranda, we like to keep things pretty simple. If you would like to apply for a loan with Jacaranda, all you will need to do is meet the following criteria.
All applicants must:
Be over the age of 18
Have received some type of regular income for the last 90 days into a bank account of their own
Have an active mobile phone number and email address
Internet banking must be set up
Documentation
Are you wondering what type of documentation you will need to submit a loan application? At Jacaranda, we like to keep things as simple as possible. That's why we will never ask you to provide unnecessary documentation. Here's what you'll need to have handy whilst filling out your application:
Online banking
Employment information and contact details
An active email address and mobile number
The reason you are applying for the loan
Your MyGov details (if you are receiving Centrelink payments)
Online Banking Details
Wondering why we require your online banking details? There's no need to panic, we won't be accessing your real bank account! Jacaranda requires your online banking details in order to take a closer look at your current financial situation. Due to the fact that we don't just focus on your credit score, our team will take a look at your bank statements as an indicator. Bank statements provide us with an insight into spending habits, regular deposits and withdrawals. This gives our team a better idea of whether or not you have the means to repay the loan. Concerned about security? There's no need to be. Jacaranda Finance uses the latest in safe banking technology to ensure your information is encrypted – that means no one will ever be able to see your passwords or personal information.
Employment Checks
Does Jacaranda Finance conduct employment checks? The simple answer is yes. At Jacaranda, we do conduct employment checks. As part of our commitment to responsible lending, our team will get in touch with your employer in order to verify your current employment status and details. There is no need to stress, our team is highly experienced in contacting employers. We will always be discreet – our team will never share any of your personal details or the reason why you are applying for a loan. Your privacy is our priority!
No Hidden Fees Or Charges
You heard it right… when you apply for a loan with Jacaranda Finance, what you see is what you get. We don't do hidden fees or charges because we believe in 100% transparency. So, we'll be honest with you from the get go. That being said, it is important that all applicants read their agreement carefully in order to make themselves aware of any fees or charges that could incur from late or failed payments. You can rest easy knowing that none of this will come as a surprise, we don't hide anything from our customers. If anything is unclear we encourage you to get in touch with our team, we are here to help! Jacaranda is 100% online, that means you can get in touch anytime at all. Just shoot us a message and our team will do their best to get back to you as soon as possible!
Centrelink
Are you receiving Centrelink payments and looking for a personal loan? Maybe bad credit is holding you back? The good news is, Jacaranda Finance has revolutionised the lending game. If you're receiving Centrelink benefits you could still be eligible for a Jacaranda Finance bad credit loan. Unfortunately, Centrelink can vary from person to person, that means there is no definite yes or no answer as to whether you will be approved or not.
The amount an individual receives as a percentage of their income must be taken into consideration when determining an outcome on a personal loan. Our team will also take a look at employment status as well as bank statement to assess whether a personal loan is a responsible financial decision for the applicant. Although our team can not guarantee approval for every single applicant, Jacaranda Finance can guarantee you a fair assessment on a personal loan application – even if you are receiving Centrelink benefits.
Our Customers
At Jacaranda, our customers are our priority. We understand that without our applicants our business doesn't exist. That's why we do our best to ensure that our customer service exceeds expectations every single time. Our team prides themselves on the fact that we understand where our customers are coming from. At Jacaranda, we prefer to focus on how we can get you the loan, we take a positive approach to lending!
At Jacaranda, we do our best to tailor our loans for your individual circumstances. That means, if your loan is successful, we will arrange direct debits that are in line with your income making it simple and seamless for repayments to be deducted from your account. At Jacaranda, we don't fool around. That means we will never sell you a loan product that you can not repay. If we don't believe you have the ability to pay back the loan we will not give it to you in the first place. We are proud to promote responsible lending.
What Are You Waiting For?
So, what are you waiting for? Our team is here to help! We want to make it simple and easy for all Aussies to access fast, safe and responsible personal loans regardless of your credit score. An application could take you all of a couple of minutes to submit and, once approved, you could have your cash in a matter of minutes!
Want to Read More?
Check out how a personal loan could help your next move, on the blog now!