Home > Blog Posts > How to Prepare For Your Next Road Trip
How to Prepare For Your Next Road Trip
April 21, 2020

●

7 minute read

●
Authoritative Source
Jacaranda Team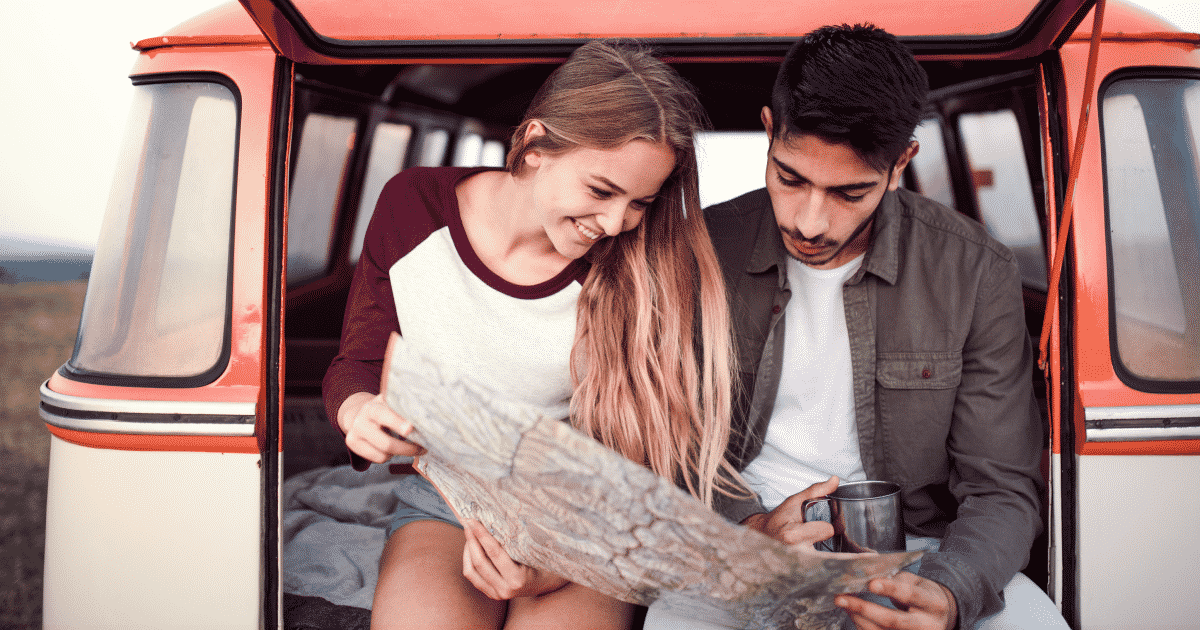 Seven steps to prepare for you next
road trip
So, you're planning to go on a road trip? There are not many activities more exciting than a road trip with your family, friends or partner. Whether it's an adventurous trek through the outback or a romantic getaway, the options are almost limitless.
However, don't let the fun of planning your trip make you forget about the practicalities! There are a number of things to think about before you head out to travel. It pays to spend some time preparing for the trip. 
We've compiled a list of seven tips to get out on the road as soon as possible. Have a read of them below to prepare for your trip.  
Seven tips for your trip 
The first check of your vehicle
When you first start thinking about your trip, it's best to check your vehicle right away. You don't want to get to the day before and realise that there's something major wrong with your car. Or worse, you don't want your car breaking down while you're on the road.
Check your car to see if there's anything you'll need to repair or change. Consider checking the following:
| | |
| --- | --- |
| Oil | Condition and age of oil filter |
| Internal Gadgets | Wear to brake pads, state of springs, level of fluid for windscreen wipers, fluid levels, battery, shock absorbers, spark plugs |
| External Gadgets | Brake lights, reverse lights, indicators, windscreen wiper blades |
| Tyres | Wear, inflation, alignment, punctures, state of the spare tyre and whether all the correct tools such as a car jack are there |
| State of Care | Cleanliness, AUX cord or phone charger, radio, air conditioning |
If you check these things, you'll have plenty of time to fixed things or order parts. You'll have the time to book a service appointment if anything is wrong that you can't fix yourself.
Think about financing the trip
So, if your car seems to be in roadworthy condition, you then need to think about financing the trip. Road trips are often an inexpensive holiday, but that doesn't mean you won't need to save. Think of expenses such as petrol, parking, accommodation, food, activities, and emergency expenses. These can sometimes add up to more than you think. You may want to consider taking out a travel loan for the trip to cover these costs. 
Alternatively, you may want to purchase a new vehicle for your road trip. Consider car loans for this, which can help finance your purchase. Read more about car and travel loans at the end of this page!
Mapping the route
One of the worst things that can happen on a road trip is getting lost or stuck. Though it may seem fun to head off into the unknown, it's best to map out your route beforehand. Your car may come equipped with a built-in GPS, which is handy. Otherwise, online maps are great at giving you the quickest route and estimated times. However, remember that the quickest route may often be a highway or major roadway, so you may prefer scenic inland or coastal routes, or routes that avoid tolls. Consider printing out or purchasing some paper maps just in case your phone dies during the trip or loses signal. 
You may want to research things such as major road construction areas before the trip. During the trip, it's wise to look up if there have been any road accidents before you head out driving. Consider if you're driving through any traffic-congested areas, such as city centres or highways at peak time. Also, consider if there are any tolls on the way, and how many petrol stations there are on your route. Lastly, research the terrain of your route. For example, if you're driving off-road then a four-wheel drive is probably the best vehicle to take.  
Check your insurance
It is always a good idea to check your insurance policy and roadside assistance plan. The last thing you want is to break down in the middle of nowhere and be stuck with an expensive towing bill! Check what coverage your insurer offers. If your insurer doesn't offer adequate roadside coverage, consider getting a separate plan. Paying for roadside assistance before the trip is worth it in an emergency!  
Be prepared to be flexible
Even the best planning sometimes can't account for everything. Sometimes, petrol stations may be closed at night. Occasionally, the driver will get tired and you may need to take a break. You may also decide to change the route based on advice from other road-trippers or suggestions from friends. 
If you don't have strict deadlines (apart from a date to be home), be flexible! Take your time – after all, you're on holiday! Allow yourself to relax and enjoy your road trip. 
The final check of your vehicle
The final check before you head off is critical. It ensures that there is nothing wrong with the car that you missed before, or that has occurred since the service appointment. It's wise to quickly check the things we mentioned in our first trip, to make sure everything is still working. Also, check that the engine is running smoothly and that the petrol tank is full. If everything is working fine, then you're good to go! 
Friends, music, snacks and more!
Once you've checked all the mechanical and practical aspects of your trip, it's time to consider the fun stuff. Who are you taking on your trip? In regular cars, there are only five seats – so choose wisely!
Consider how much luggage everyone will be bringing compared to space in the boot. You don't want to have your rear-view vision obstructed by luggage. Which of your friends has the best music taste to make the playlist? Maybe ask everyone to contribute to one big playlist to avoid fighting over the AUX cord. Do you have enough snacks and drinks to last you the way? Go on a big shop beforehand to stock up on non-perishable items that will last you the whole trip.  
Also, consider some of the more practical things to pack, such as:
Sunscreen, first aid kits and medication;

GPS, paper maps and extra car keys;

Phone chargers;

Torch and spare batteries; and

Car manual and toolkit. 
These items may save you in sticky situations! After that, it's up to you and your friends to hit the road! If you're read all our tips and followed them, you should have no problems during your road trip. Just have fun!
Consider a loan to get you travelling
As you've read above, there are so many things to consider before you head on your trip. It can get overwhelming sometimes, but our easy list of tips you won't have to stress. But Jacaranda can offer you more than just some road trip tips! We're the reputable local lender that can help you get on the road in no time. 
Car loans
If you're thinking of hitting the road but need to finance your car for the trip, Jacaranda can help! We offer car loans between $5,000 and $35,000 with affordable repayment options between 1 and 5-year terms. Our loans are tailored to suit your financial needs. So, talk to us today about the type of car you're wanting to purchase and your budget. Check out our car loans page here.
Travel loans
We understand that travelling can be expensive. Even road trips, which are generally cheaper than overseas holidays, can add up. Getting a travel loan can help you pay for the costs of travel. Think of those pesky road trip expenses – a travel loan can help pay for those! Jacaranda Finance offers travels loans between $300 to $10,000 to cover the expenses of the trip. You can choose to repay the loan over a 12 to 24 month period. If you're itching to get on the road, Jacaranda Finance can get you there! Check out this page for more information. 
What are you waiting for?
Our loan applications, whether for a travel or car loan, are simple and hassle-free. The application is 100% online and will only take you a short time to fill out! Our team at Jacaranda Finance can approve your application in as little as 60-minutes*! So, if you apply right now, you could be on the road in no time! It's really as easy as that with Jacaranda Finance. We're responsible lenders and we don't waste your time, especially when you're planning a road trip. 
So, what are you waiting for? Apply for a travel or car loan with Jacaranda Finance and hit the road today!
*If you apply during business hours and we don't require any additional information from you