Home > Blog Posts > How to bounce back from bankruptcy.
How to bounce back from bankruptcy.
August 23, 2016

●

4 minute read

●
Authoritative Source
Daniel Wessels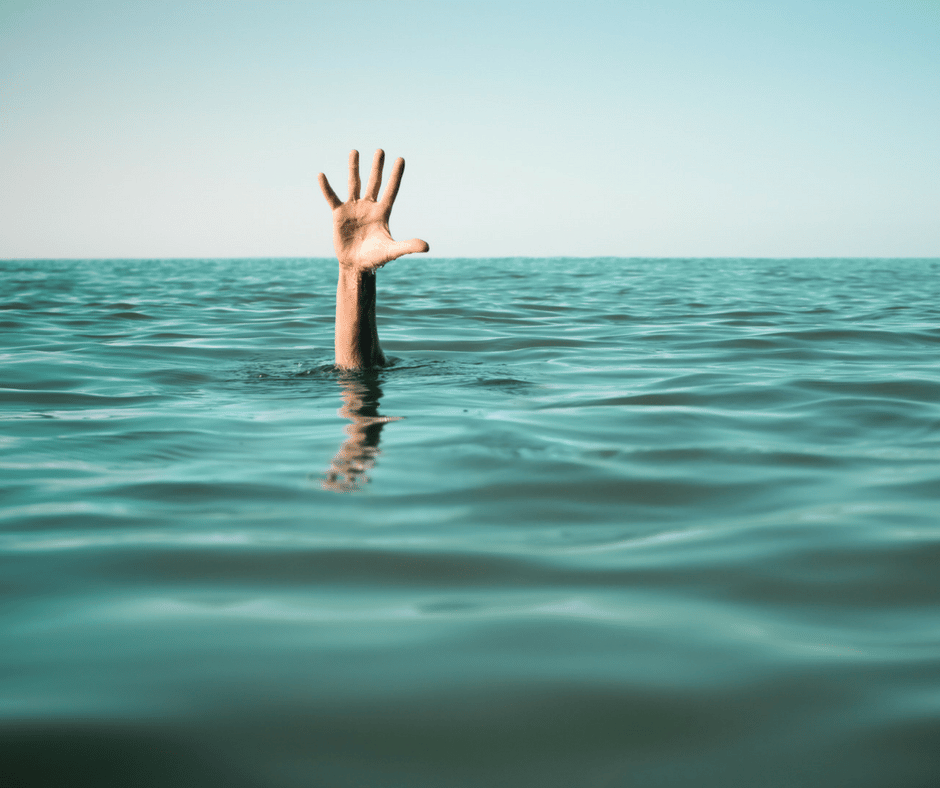 The thought of bankruptcy makes most people shudder.
Whether it's putting you and your family at risk, losing your assets, or even having your ability to travel overseas threatened, bankruptcy has long-lasting impacts.
The unfortunate truth is that it often makes people feel ashamed and isolated. The shame that shadows bankruptcy often leads people to believe it is an inescapable problem when it's not.
There is no denying it is incredibly damaging, but you need to believe you can recover from bankruptcy.
It's not a tattoo – it's not forever.
It might not be easy but, we have identified some of our top tips to recovering from bankruptcy and ensuring your healthy financial future.
Reflect on what got you here
Stick with us here.
We know that "reflection" sounds like something from grade two, sitting in the time out corner – but this is super important.
Check out our quick video on even quicker loans. (Post continues after video.)
According to the Australian Financial Security Authority, the leading cause of non-business related insolvencies is either unemployment or loss of ordinary income. The other contributors, in order of their frequency, is the excessive use of credit, relationship(s) ending, medical and legal issues, or gambling.
On the other hand, business-related insolvencies primarily occur as a result of the economic conditions, followed by excessive drawings, interest, failure to keep account of money, and then gambling (again).
Whatever the reason that has led you to the position you're currently in, it's critical to think about it. What were factors that caused this? What could you have done to prevent or limit the impact? Were there issues out of your control?
Even though this may just seem like a horrible opportunity to relive where things went wrong, it is vital for you to take back control of your finances. If you can identify what went wrong in the past, then you can implement cautions to ensure it doesn't happen again.
Consider a short term loan
At Jacaranda Finance, we find many people are left a little confused if we recommend this.
If you are currently or previously declared as bankrupt, then we don't discount you. We don't believe that due to mistakes from the past, or even things that were out of your control, should mean you can't access some extra cash.
Receiving a short term loan isn't going to solve your long-term financial issues, but it can help you with the small costs that are harder to afford.
Whether it's a trip to the doctor, a couple of birthday gifts, or to pay the rent – fast cash is a great way to ensure you aren't dipping into your savings but still keeping on top of the monthly costs.
You may be thinking, "Why add to my debt with more loans?"
And, that's a great question.
Like any expense during precarious financial times, every cost needs to be justified. However, our Personal Loan repayment period lasts 12 months, giving you plenty of breathing space. Not only this, there are no hidden fees so before you receive a loan you know what you're paying back.
Pay your bills on time
Yes, this may sound overly simplistic, but it's one that people often miss (or choose to forget).
Paying your bills on time is critical, not only to making sure your electricity isn't switched off but also rebuilding your credit score.
It's often recommended to research services that automate your bill payments, taking the stress out of your hands.
Some banks offer automated bill paying opportunities, or respective services (banks, phone companies).
Consider receiving a credit report
If you haven't looked at your credit report before, it provides a summary of your borrowing and repayment history – right from all your bills, loans and credit cards. Based on your credit report, your credit score will be formulated.
Many people think checking out their credit report is simply to detect if someone is misusing your credit and stolen your identity.
Even though credit reports can do that – there are plenty more benefits.
As explained by Money Smart, you can scan your credit report to see if debts are listed there more than twice. It doesn't happen often, but it can be worthwhile to check if debts are accumulating that really shouldn't be.
Unfortunately, not all credit reports come for free. You are legally entitled to one free copy per year, and so if you want those more regularly you have to pay.
Similar to what we wrote earlier, during fragile economic times it's important to weigh up the pros and cons of paying a credit report.
Establish a realistic budget
The simplest tips in life can lead to the greatest benefits.
Take the time to sit down and get real about your financial capacities.
Track your spending in a diary for a week and identify your purchasing habits. Predict all the bills and various expenses that will pop up and budget for them.
In your spending diary, identify what you can cut.
Whether it's the morning coffee that does stack up or an expensive gym membership you could substitute for working out in the park – eliminate luxury costs.
It's important to remember that you can take back control and bounce back from bankruptcy. It won't be an overnight project, but it can be done.
If you have any more questions about working with Jacaranda Finance, including if you have been declared bankrupt, then please don't hesitate to get in touch with us.
Disclaimer: we aren't financial advisors, planners, your bank or lawyer. So, our suggestions are just suggestions and decisions should be based on your personal situation and thorough advice.