Home > Blog Posts > Jacaranda's Recommendations For Where To Travel This Winter
Jacaranda's Recommendations For Where To Travel This Winter
July 1, 2019

●

8 minute read

●
Authoritative Source
Daniel Wessels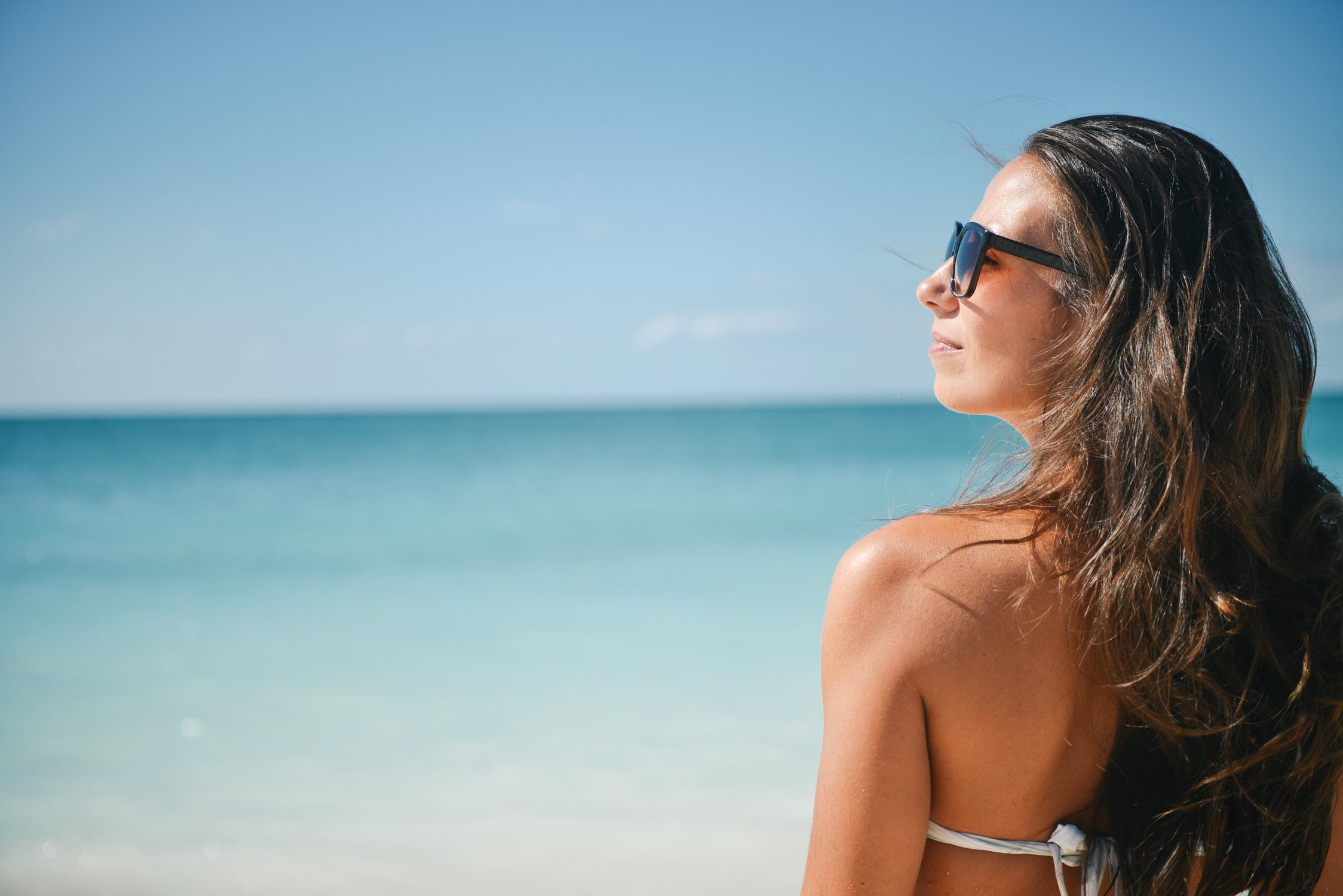 Sick of the cold already? Looking for a tropical escape? Its summer in the northern hemisphere and Jacaranda Finance has the goss on the hotspots to hit up if you've caught the travel bug. Since our team has done its fair share of travel, we've come up with the best of the best to share with you! Take a look…
Hannah Recommends: Croatia
Croatia is fast becoming one of the hottest summer holiday destinations in the northern hemisphere. Every year hundreds of thousands of tourists flock to the old cities of Split and Dubrovnik to experience an escape from reality. The days are long during the summer months and the weather is balmy. Just a skip across the Adriatic from Italy, Croatia hosts stunning Gothic-inspired architecture as well as food and wine to delight the senses – not to mention the awe-inspiring views! Croatia is a bustling hive of activity during the European summer! Hannah, a member of our lending team loves Croatia and is about to return for her second summer trip. Here's what Hannah says you cannot miss…
Plitvice National Park
Croatia is home to 10 UNESCO World Heritage sites, each boasting a rich history and cultural significance. The Plitvice National Park is an absolute must being the oldest in Southeast Europe. There is no place quite like Plitvice National Park with its stunning waterfalls and exotic wildlife. Wooden walkways zigzag around the Plitvice lakes and waterfalls providing an easy way to take in the stunning surrounds. If you're heading to Croatia, the Plitvice National Park must be on your bucket list.
Island Hopping
Island hopping is another must do whilst in the breathtaking islands of Croatia. There are a variety of different companies that run sailing trips through the islands. If you've got the time, a week sailing through the islands of Croatia in the summer months is an experience not to be missed. There are a few different routes you can take, some starting in Split and some beginning in Dubrovnik. Both routes are just as stunning as the other – it just depends what floats your boat (literally). It's important to do your research, however, and figure out which company will offer the most value for money!
Jess Recommends: Greece
During the summer months of late June, July and August, Greece is a bustling hub of tourists. If you're ready for a summer holiday that is going to blow your socks off then Greece is definitely your vibe. The islands of Mykonos, Santorini and Ios will make you feel like you're in another world. The locals are friendly and the island vibes are turned up. The days are long and your only responsibility is lying by the water… what a life. If you love Yiros and Sambuca then the Greek Islands are calling your name. Jess is a huge fan of Greece, here's her must do's:
Mykonos
If you're planning an adventure in the Greek Islands then Mykonos needs to be on your list. Not only are the beaches absolutely stunning but the nightlife is out of this world. If you love dancing on the beach all night long then Mykonos will definitely be your island. The worlds rich an famous flock to Mykonos during the summer to lap up a slice of paradise. You could even be partying next to some of the worlds biggest DJs and movie stars.
Head over to Paradise Beach to get a taste of authentic Mykonos in the evening. During the day, explore the alleys of Mykonos Town filled with beautiful, traditional, cycladic blue and white houses and narrow streets full of shops, churches, and windmills. 'Little Venice', named for its likeness to the real Venice, can also be found within Mykonos Town and is an ideal place to stop in for some lunch and a beverage whilst enjoying the stunning scenery.
Santorini
You can't go to Greece without visiting Santorini. There is so much to do on this stunning volcanic island it is essential to have a plan. If possible, it's a good idea to plan a tour. A boat tour is definitely a must. There are a variety of different wine, food and photography tours that are also an amazing way to get a taste of life in Santorini. If you're looking to experience the island by foot then the walk from Fira to Oia is a must. The walk takes between 2 and 5 hours – depending on how many photos you stop to take. They view is breathtaking and the destination will not disappoint. Oia is home to some of the most picturesque locations in all of Greece. Blue topped churches and white buildings make for an ideal photo stop.
Kellie Recommends: Slovenia
Did you know that Slovenia is the world's first ever Green Tourism Destination? If you're up for beaches, spas, huge cities, Alpine adventures, international festivals and extreme outdoor activities then Slovenia is your ideal holiday location. Only a two-hour flight from the UK, Slovenia is the ideal location for all ages. If swimming in the sea in the morning and climbing mountains in the afternoon sounds like your type of holiday then head to Slovenia this summer. In particular, Kellie recommends you check out these killer spots:
Eco-Glamping On Lake Bled
Lake Bled is possibly one of the most stunning locations in all of Slovenia. Minutes from the shore of Lake Bled you'll find some of the most stunning eco-glamping campsites in Europe. Gozdne Vile Glamping is a forest of small wooden huts. If you like firewood fuelled hot tubs then Gozdne Vile Glamping is definitely your cup of tea. For the location, these glamping tents aren't too pricey – nevertheless, completely worth it! You can enjoy a beverage or two in the hot tub and eat breakfast whilst enjoying the stunning scenery around Lake Bled.
Postojna Cave & Predjama Castle
Whilst in Slovenia you absolutely must visit Postojna Cave & Predjama Castle. The best way to experience both the Postojna Caves and Predjama Castle is with a tour guide. There are a variety of different companies on the market that offer value for money day trips. Over millions of years, Postojna Cave's labyrinth of passages has been created by the River Pivka. A guide will take you on a journey through the 21-kilometre cave system whilst you admire an array of geological wonders. Heading above ground, you'll be treated to the stunning view of Predjama Castle which hangs in over a 100-meter-high vertical cliff! This truly is a sight to see. You'll experience the secrets, legends and myths of the castle of the robber knight Erasmus.
Have The Dream But Need The Funds?
Have you got big holiday plans but need the cash to make it happen? That's where Jacaranda steps in. Jacaranda Finance is the trusted name in lending. We want to make a bad credit loans accessible to all Australians. Our team could offer you a personal loan between $300 and $10,000 for the holiday of your dreams. The best part is we're 100% online. That means you can apply for a holiday loan wherever you are and whenever you like! Our team is down-to-earth and friendly – we're here to make your life easier. You could scroll up right now and submit an application in minutes.
#cashin60seconds
Yep, you heard us right – Jacaranda now offers an instant transfer of your cash as soon as your quick cash loan is approved. There's no more waiting for the next round of banking, you'll get your cash in just 60 seconds. Thanks to our brand new inter-bank immediate transfer technology we are now able to make transfers immediately whilst keeping your cash safe and secure. How handy is that! Jacaranda is one of the first online lenders to utilise this new technology – our team is determined to make the process of online lending even easier!
How Do We Look At Bad Credit?
Worried that a bad credit score will stand in the way of a holiday loan? Well, it doesn't have to. At Jacaranda, we've revolutionised the way we look at credit. Our team understands that a bad credit score can leave a mark against your name for up to 7 years – that's a long time! We don't think you should be judged on a number. Our team takes a deeper look at your finances, including bank statements and employment status to determined whether a holiday loan is right for you. We don't claim to provide loans without a credit check, however, we do guarantee we'll look at more than your credit score. So, if you've been thinking about a holiday loan you could scroll up and apply right now!
Ready To Apply
Are you ready to get a loan for centrelink? The good news is the application could only take you a few minutes to complete…
Step 1:
To get started, scroll up and select a loan amount and repayment period. When you're happy, just hit 'apply now'.
Step 2:
If you've chosen to proceed with an application you will be asked to complete our 100% online application form. This could only take a few minutes. When you're finished simply send it off to our team. We'll do the hard work for you! If you choose to submit an application during regular AEST business hours we could have an outcome in 60 minutes.
Step 3:
If your application is approved we'll send over a contract for you to review and sign. Our team recommends you take the time to read over your contract and make yourself aware of any fees or charges that could incur for late or failed payment. When you're happy, just sign and send it back.
Step 4:
Once we received your signed contract our team will transfer the funds to your account instantly. That's right… instantly. Jacaranda's brand new inter-bank immediate transfer services mean you'll get your cash in 60 seconds when your loan is approved! Talk about convenience.
Read More!
Find out what the top 10 sales are this end of financial year on the blog!