Home > Blog Posts > The Millennial's Guide to Buying A House – Part 2
The Millennial's Guide to Buying A House – Part 2
August 30, 2019

●

7 minute read

●
Authoritative Source
Daniel Wessels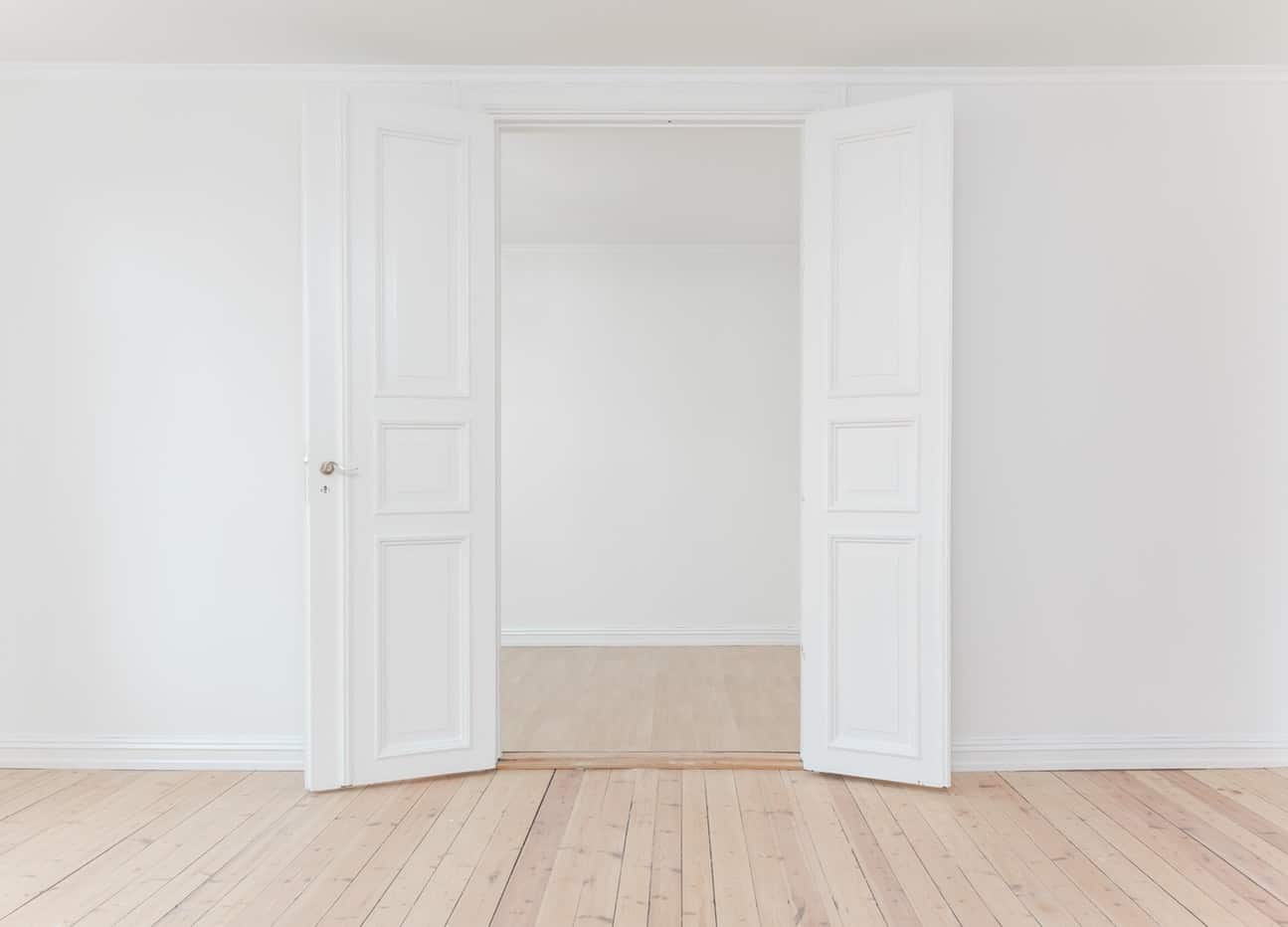 And we're back with the Millennial's Guide to Buying A Home: Part 2! In the first part of this blog series, we looked at the difficulties facing millennials on their journey to homeownership. While the odds may seem stacked against the younger generation. We believe the 'great Australian dream' of owning a home is not lost. With enough planning and preparation, anyone can learn how to save for a house!
In this second instalment of the millennial's guide to buying a home, we'll unpack the final stages of purchasing property and securing your dream home. But first, let's give you a quick refresher on The Millennial's Guide To Buying A Home: Part 1.
A Quick Rehash of Part 1
We started off this two-part millennial's guide by breaking down the first five steps of buying your first home. Collectively, these steps make up the preparation phase. Before you can even begin your search for the right property, you need to ensure you're financially prepared. Here's a quick rundown of what we covered in the first millennial's guide:
Determine Your Budget: Map out your current income and expenditure to give yourself perspective on what you can or could afford.
Know What You're Entitled To: Look into government-funded initiatives to see if you qualify for any first home buyer grants or schemes.
Decide How Much You'll Need to Borrow: Determine how much your repayments may be and what kind of borrowing limit you can afford.
Establish A Savings Plan: Set yourself a realistic savings goal based on your budget, potential entitlements and desired home loan.
Find the Right Home Loan: Locate your preferred lender and apply for a mortgage in advance. You can't purchase a home without a mortgage!
Step 6 – Search For Your New Home
With everything in place, it's now time for the exciting part – the search! You have your budget and finances in order so now let's see what kind of home you can afford. Chances are, you've probably already given some thought to where you'd like to live. If your heart is set on a particular suburb or place then you may have even based your budget and savings goal around this. However, it's always a good idea to give yourself a range of options. Our millennial's guide has the tips you need to read.
Take a good look at your preferred areas and see which suburbs you can afford to live in. With online tools like realestate.com.au you can view 'Suburb Profiles' of different locations to find out median property prices and other market trends. It's also worth checking out local real estate agents and other online property sites like Domain for pricing information. We've covered all our bases when it comes to the Millennial's Guide to Buying a Home, check it out.
Domain's Home Price Guide
When it comes to accessing comprehensive sales information, you can't look past Domain's Home Price Guide. Aside from being easy to use and super accessible, the Home Price Guide provides detailed sales information for residential properties. This means if you're interested in a certain property and it's in the database, you can see how much the current owners paid for it, whether it has been put to auction, and in some cases, what the highest bid at auction was.
Utilising Australian Property Monitors (APM) PriceFinder, the search tool can even be downloaded as an app for your smartphone. So, you can take your research with you on-the-go when you're out house hunting.
The Importance of House Inspections
Once you've settled on a few areas, speak to different real estate agents about the kind of home you're looking for. Real estate agents are ultimately there to sell properties, so it's good to get different perspectives and compare this with your own research get a car loan.
When you finally find a property you like, you want to ensure it's not a dud. Especially if you intend to live in it immediately, without any immediate renovations. There's nothing worse than having to fork out hundreds down the road because of some faults you were initially unaware of. So, some inspections you should consider include:
Pest inspections
Electrical inspections
Land/property surveys
Strata inspections
It may end up costing you upwards of $200 for one of these inspections but it's money well spent if it saves you from bigger financial woes down the track. Jacaranda has thought of everything when it comes to a comprehensive Millennial's Guide to Buying a Home.
Step 7 – Make An Offer
Once you've done your inspections and you're satisfied with the state of the property, it's time to make an offer. The key to price negotiations is to give yourself a leeway bracket. If you truly want a property, you have to be prepared to be at least a little flexible with your bid. You don't want to go over budget, but it would suck if you lost your dream home because of a few hundred dollars difference between your bid and the winners.
Ultimately, there are two ways you can make an offer on a property: private sale or auction. If your bid is accepted, how you subsequently pay for the property depends on the conditions of the offer and/or sale contract get a bad credit loan.
Private Sale
Basically, private sales are when you purchase a property directly through the owner or their real estate agent. Although this saves you the stress of bidding at an auction, you're still faced with the dilemma of how much to offer. The price of the property might not actually reflect what the owner wants, so most agents suggest you make a lower offer. Within 5% of the asking price is usually a good rule of thumb, although when the market is slow you could go even lower.
Auction
Auctions are when potential buyers gather to publicly bid for a property up for sale. Most auctions will have a reserve price, which is the minimum price the owners will accept for the home. The reserve price will not be made public until the bidding has exceeded it and once it is reached, the sale will go to the highest bidder.
If your desired home is up for auction, then it is crucial you have all your finances ready to go. While private sales give you a 'cooling-off' period to conduct inspections, auctions usually don't allow for this. Whatever you bid at the auction is binding, so it's important you are certain of your decision before you make an offer. Also, ensure that the auctioneer has correctly recorded your name ahead of bidding. This will be the name that goes on the sale contract and it can't be changed loans online.
Step 8 – Sort the Legal Work
So, after you've found your dream home and your offer has been accepted, you'll have a contract to sign. It's so important that you carefully read through this agreement to ensure you understand the full ramifications of the purchase. If you want to make changes to the contract, now is the time! So, make sure you have a lawyer look over your contract before you sign.
Conditional vs. Unconditional Contracts
When preparing the contract of sale the buyer and the seller can request their lawyers include specific conditions. A conditional contract means the sale of the property will only occur once these conditions have been met. For example, the buyer might require that the property pass a pest inspection before the sale is finalised. Consequently, unconditional contracts effectively mean the deal is done once the contract is signed.
Conveyancing
You'll also have to arrange for the transfer of the property title between yourself and the owner. This is known as conveyancing. You will likely need to employ a solicitor or conveyancing expert to assist you with this process. Their services won't come cheap, but they will ensure everything goes smoothly for you and the seller.
Step 9 – Settlement & Your New Home!
So, the legal work is all done and it's finally settlement day! Now, you will meet with the property owner to swap your cheque with their title of ownership and the house will be yours! Technically this ownership will have to be passed to your lender until you pay off your mortgage, but make sure you cherish this moment. You have just bought your first home! That's no small achievement. It would have taken you a lot of planning and preparation to get here so give yourself some credit get a no credit check loan.
You've finally achieved the great Australian dream!
More Helpful Insights
For more information on personal finance check out our blog for the latest in money and lifestyle tips. Whether it's prepping for the next semester of uni or learning how to whip your credit score into shape – we've got the insights!
Also, if you didn't catch the first part in this series, make sure you give A Beginners Guide to Buying A House for Millennials: Part 1 a read.
Looking for a Financial Boost?
Jacaranda Finance is an Aussie lender that is ready to help you access the finance you need. Apply for one of our personal loans online in just minutes and you could receive an outcome within the hour (depending on when you apply). So, don't wait – apply today!
Keen to read more? Jacaranda investigates the good, the bad and the ugly of FIFO work.
Want to know how you could save money on electricity this winter?