Home > Blog Posts > How to Be Savvy With Money – Everything You Need to Know
How to Be Savvy With Money – Everything You Need to Know
June 1, 2017

●

7 minute read

●
Authoritative Source
Jacaranda Team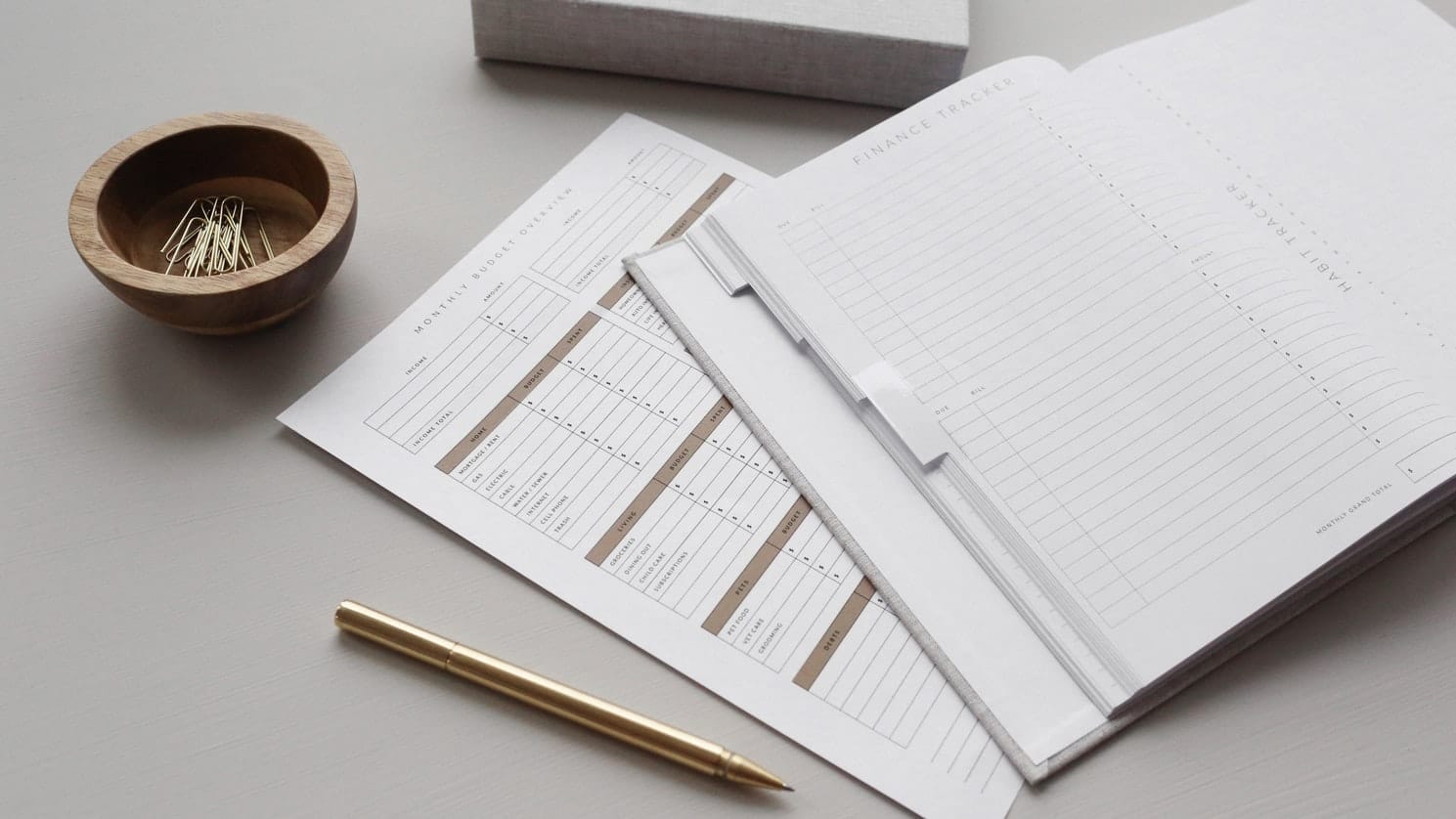 Learning how to be savvy with your money may seem like a natural part of growing up, but for many of us, it's still a murky subject. The truth is, being financially savvy tends to mean different things to different people. There is no be-all end-all guide on how best to manage your money and get the most bang for your buck. If you are struggling though, there are some simple steps you can take to get yourself out of the red and back into the black! In this article, we'll give you some simple tips on how to be savvy with money and manage your finances better overall.
1. Getting Started | How Can I Manage My Money?
First off, when we talk about being 'savvy with money' we're really talking about money management. Money management is the organising of your money through budgeting, saving, investing and spending to improve your overall financial position.
In order to be savvy with money, you should have a plan. How are you going to manage your cash flow? What are your long-term saving goals? The questions can go on and on! So, to get started the first and best way to manage money is to work out a plan for your budget.
Planning Your Budget
In your budget, you might like to start off with a Needs & Wants list. Needs are things you can't live without on a weekly basis, i.e. power, fuel for your car, groceries, utilities etc. Wants are usually things that you like but can live without, i.e. your morning coffee or concert tickets.
Once you've got a good breakdown of where your money has to go each week (your needs) you can start thinking about your purchase goals (your wants). Say you want to take a holiday soon, look at what disposable income you're left with and put aside some of it to go towards this purchase.
Establishing a Safety Net
Being savvy with money also means having a backup plan for the unexpected. You can't always predict big expenses, and it's important you have something to fall back on, come a rainy day. Before you set aside money for specific purchase goals, put 30 – 50% of your disposable income into a savings account. This will come in handy should you ever have a financial emergency and can also accumulate considerable interest long-term.
2. Managing Your Finances | How Can I Build Up My Savings?
Now that you've got a plan you've got to put it to good use. Chances are, you might find yourself struggling with your new budget at first. Those kinds of growing pains are totally normal! Learning how to be savvy with your money is one thing, but acting on it requires a lot more discipline. That's why it's so important you keep track of your progress. It'll take time to build your savings, but you can take steps to ensure you're being smart with your money.
Keeping Track of Spending
Awareness is key to saving! Once you've got a budget in place, you want to ensure you track your spending. You don't need to be totally rigid with this, but it's always good to know how much is regularly going in and coming out of your account. This will also help inform your budget by giving you an idea of what your money is going towards each month.
There are hundreds of apps that you can use to keep track of your expenses! We recommend checking out Pocketbook – it is free to download and has a tonne of helpful budget planning features. Also, by keeping an eye on your transaction history, you will ensure you know if you have been charged incorrectly or if you have been a victim of fraud or identity theft. Who said managing your money had to be difficult?
How to Save on the Little Things
If you want to be savvy with money you have to know where your money is being spent! On top of watching your expenses, you want to start thinking about how you're spending money. Making even the smallest changes can have a big impact on your weekly budget. For example, you might save at least $15 a day by bringing lunch to work instead of buying it.
You might also try leaving your credit card at home and paying with cash instead. This could help you avoid rationalising impulse purchases as you can see your money physically diminishing over time. Have a think about where you're most vulnerable to spending money and see how you could try to curb your habits!
Saving on Food
For many of us, food bills can be the biggest drain on our savings. Those who are savvy with money know all to well that your grocery bill can differ dramatically just by where you're shopping. So, if you're trying to build up your savings, don't hesitate to shop around. Compare the prices of your local supermarket and try budget supermarkets like ALDI or IGA to see if they can offer some money management relief. You could also try your local farmers' market to grab a bargain you may have to buy in bulk or shop on a particular day, but it is still well worth the savings.
Another good money saver is using a local butcher or meat market. They often have great specials and the option to buy in bulk and save. You can always freeze the meat for when you actually need to use it this way you don't have to buy meat every week.
3. Preparing for the Future | How Can I Continue to Be Savvy With Money?
So, you've made a plan and you're sticking to it, but how can you do more than just save? How can you make the most of your money, long-term? For many people wanting to know how to be savvy with money, this is the real kicker. The future can be full of financial uncertainty if we don't take the time to properly prepare. Retirement. It may still be a way off for some of us, but if you truly want to be savvy with your money, it is the first thing you should consider when planning out your future financial goals.
Planning for Retirement
As much as retirement may seem far away now, there will inevitably come a day where you'll no longer be earning a salary. So, planning ahead now gives you the best chance to build your retirement savings. Through contributions to super, tax minimisation, and other wealth-building strategies, you can set yourself up nicely. To get started, talk to experts and read up online to find what strategies you think may work best for you. Even if you just start putting away a little extra on top of your super, it can go a long way in growing your retirement funds long-term.
Getting Advice on How to Be Savvy With Money
When it comes to planning ahead, financially savvy people know it is important to get advice when you need it. Which, for many of us, is almost a definite! Between things like tax, investment strategies, and super you're unlikely to know or understand the finer details behind it all. Consulting the likes of an accountant or financial planner means you can get expert advice on everything from minimising your taxes to maximising your super contributions for optimal tax outcomes. These experts can also introduce you to certain investment and savings products you could use to get the most bang for your buck. While you might not need to run off to see someone right now, keep in mind that professional advice can go a long way in helping you make the right financial decisions for your future.
So What Now?
At the end of the day, you really can save big money by being choosy about where and how you spend your money. There is a reason why big companies spend a lot of money on advertising – it works! So, don't beat yourself up if you do get conned by clever marketing. Just be aware and organise ahead of time.
Being savvy with your money doesn't happen overnight, it takes time to build up your savings and establish good habits. By following the tips outlined in this article, you'll be on the road to financial security in no time!
More Helpful Tips
Interested to learn more about finance? Jacaranda can give you the lowdown on everything from how to repair your credit rating to cheap family getaways. So check out our blog for the latest!
Who are we? Jacaranda Finance is an online private lender. We offer personal loans between $300 and $10,000 to a range of borrowers. So, if you're in need a helping hand, there is no better time than the present to apply for a personal loan. If you apply today, you could have the funding you need in your account before you know it!
Alternatively, click here to learn more about what we do.
Wondering what low-interest rates mean? Jacaranda's here to help you find out about how to make the most of low interest rates!
Are you wondering how to save money while self-isolating? Jacaranda's has the details!