Home > Blog Posts > Money Saving Tips For Winter
Money Saving Tips For Winter
April 16, 2018

●

9 minute read

●
Authoritative Source
Daniel Wessels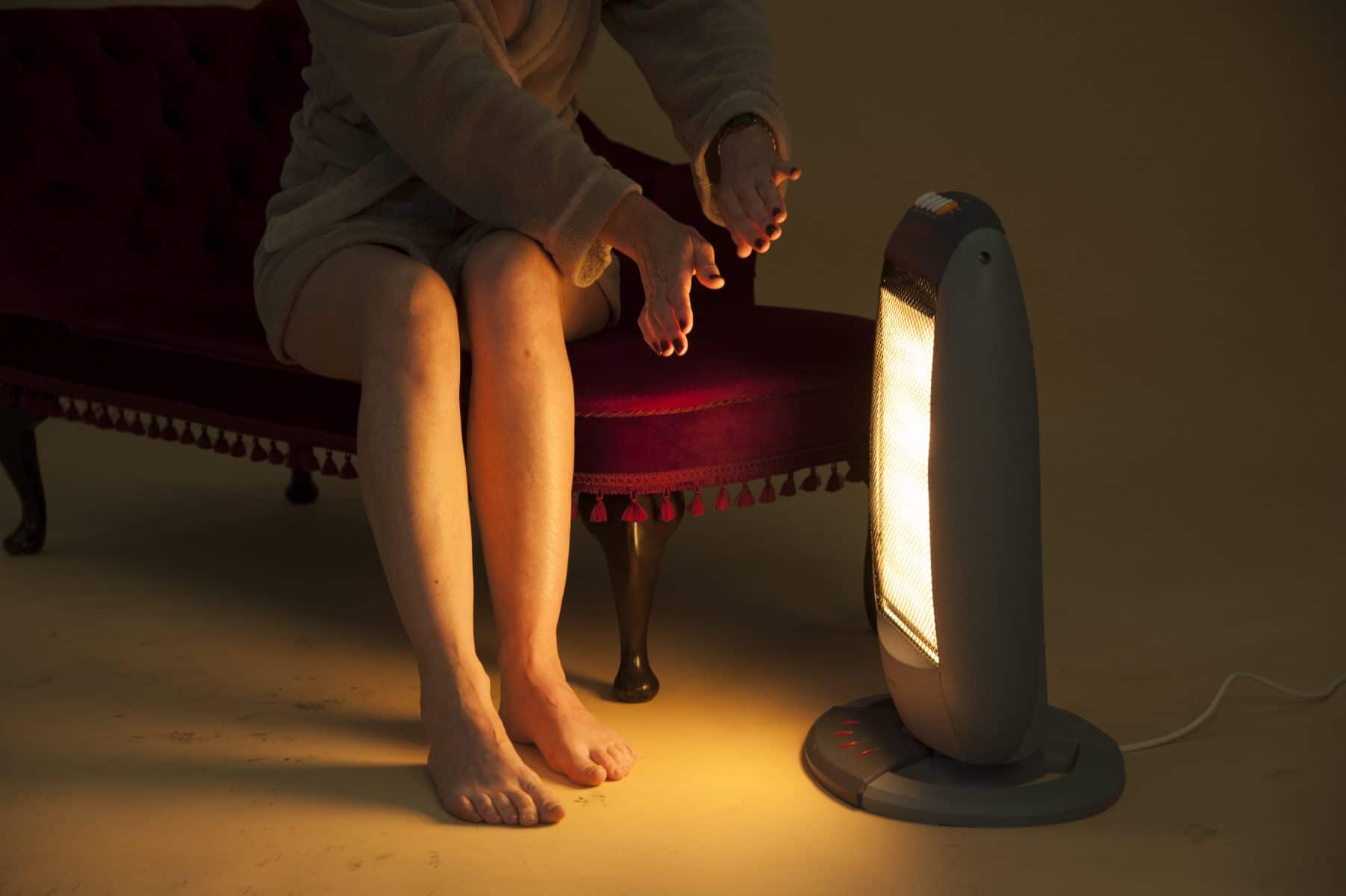 Get ready folks, Game of Thrones quotes are coming. Well, not from us but one thing that is coming is winter. In case you haven't noticed, the weather has (finally) started taking a turn for the cooler. The humidity has dropped, the dry air has subsided and the nights are slightly less sticky. We don't know about you, but being the local Queenslanders that we are, we welcome these changes with open arms. Now, as the summer is slowly starting to fade, we've exhausted all of our money saving tips until next time. So, as the seasons change, so do our tips.
No longer do we need to hear about makeshift air conditioning, cold showers and face towels in the freezer. It's time to move on to hot water bottles, using the sun for natural heat and layers upon layer upon layers, or saving money on hot water bills. Instead of staying cool in the summer, we're going to look at how to keep warm in winter while still keeping the budget looking healthy.
We know that every state in Australia experiences a different type of winter. However, our tips for saving money over winter are pretty universal to cover the mildest of Queensland winters to the bitiest of Tasmania's.
Money saving tips for winter
Go au naturel
This one's a bit of a no-brainer but the first of our money saving tips is to soak up some more warmth is to rely on the creator of warmth itself: the sun. If your house is a little cool and you're either reluctant to turn on that reverse-cycle air conditioning, or you don't have access to such a luxury, then you'll need to look for comfort elsewhere. Try opening your curtains on your north-facing windows during the days to bring free heat into your home. Then, when the sun goes down, close the curtains to try and keep the heat in as much as possible. You can get a fast cash loan from Jacaranda Finance if you are low on funds.
Turn down the heat
This may seem like a strange thing to do in the middle of winter, however, you don't want to blow your monthly budget on unnecessary heating. Turning down the heat is also a cheaper and less extreme alternative to just turning it off. Obviously, turn it off while you're not home. Your house may be full of ghosts but we can assure you, they don't need heating. Then, when you are home, turn your heating down a few degrees after a while and especially overnight bad credit Centrelink loans.
Rug up
We mean literally. If your house has timber floors or tiles then go out and find some funky rugs to lay down for a bit of insulation. Even if you have carpet in your house, a rug will still help to warm up the room.  Look for rugs with a higher stitch count and choose wool rugs that are denser and more durable. And for those in a relationship snug up!
Use your ceiling fan
We all know that we can use a ceiling fan to cool us down in hot weather. During the warmer months, our fans will spin counterclockwise to force the cold air down. However, many of you won't know that you might actually be able to use your fan to heat up the room. Some ceiling fans have a switch, typically above the blades, that will spin the fan in a clockwise direction. This will push the hot air that gets stuck at the top of the room down towards the ground. Get a bad credit loan if you need cash to fix your ceiling fan.
Cut the comfort food
Winter is the best time for hearty meals and comfort food. There is nothing better than snuggling up on the couch with a blanket, a hot cup of tea and a big bowl of spaghetti bolognese. Just nothing better. However, it's important to stay strong when it comes to doing the weekly groceries and avoiding the dreaded double chin associated with eating happily but not so healthy. Don't be tempted by freshly baked cookies and other impulse buys. Make a budget for how much you feel you should spend per week and write a list of what you'll need, then stick to it. Another great one of our money saving tips is to cook bulk meals and freeze the leftovers. This is a great idea for when you're a little low and cash and don't want to do a big shop or if you're just feeling a little lazy and don't want to cook. Defrosting a home cooked meal as far more economically than ordering take out. On top of that, you'll be more healthy with less carb-filled treats, so why not also get fit on a budget too!
Layer up
This is one of the more obvious yet useful money saving tips as blankets and layers will be your saving grace when trying to cut down the costs this winter.  Instead of blasting the heater and sitting on the couch in shorts and a t-shirt, either turn the heater off or down and grab some blankets and cozy up. Add a hot tea and some soup and you'll be as snug as a bug in a rug.
Have movie nights in at home
Movies are a classic go-to activity for winter and, while going to the cinema is a little more exciting, it can get quite expensive. If you're looking for something to do that won't cost too much then why not gather your family or friends at your place and have a movie night in. Grab some blankets, popcorn and a couple of good movies and cozy up in front of the TV to save a few dollars. Have kids that aren't as economic? Find out the best ways for teaching kids about money.
Save on petrol
Petrol is expensive and your car eats it up even faster in the winter because of the heat you turn on while driving. Therefore, try to limit your trips by staying in or taking public transport. You could also try and carpool with colleagues to and from work to break up the cost of petrol.
Space heaters
Look into getting some smaller energy-efficient space heaters for certain rooms of the house so you're not having to constantly pump your split-system or central AC. Get a small heater for the bathroom so you don't freeze getting in and out of the shower. Then, you could easily just use the one heater and move it around the house as you need it (depending on how many people you have in your home). Using smaller energy-efficient heaters as much as you can be more economic trying to warm up the whole house at once.
Keep your vents clean
Make sure you regularly dust or vacuum your radiators and vents to stop dust from accumulating. Dust can keep the heat from getting into the rooms where you need it and it can always force your heater to work harder than it needs to which will add to your electricity bill.
Money saving tips for winter clothes
Layer up
Instead of packing up all your summer clothes, try and turn them into winter wear. This is a little easier for girls as they can add stocking and a jacket to a summer dress or throw a long sleeve shirt underneath a summer singlet. The trick is just to layer up and try to make use of the clothes you already have rather than buying new ones that you'll only wear for 3 months and then pack away again.
Buy less
If you've ever heard of the 80/20 rule then you'll know that it suggests that we only wear 20% of our clothing 80% of the time. The rest sits wasted in our wardrobe. Buying fewer clothes and having a smaller selection will save you money, space, effort and time deciding which of your 11 pairs of jeans to wear. You really only need a few variations of each type of clothing because, realistically, we all have that favourite pair of jeans that we pretty much wear all the time anyway.
Buy second-hand
Op shops are great for finding some pre-loved treasures at a fraction of the price of branded retail stores. Suss out the best area for op shops around you and then spend the day bargain hunting for your winter wardrobe. It may take you a little longer to find what you're looking for but you never know the treasures you'll find. You can check out Pinterest for inspiring ideas for up-cycling second-hand clothing. You can also check out garage sales, local 'buy swap and sell' Facebook pages and eBay for some more cheap winter wear.
Don't miss the sales
Shops are in constant sales cycles, especially at the start of a new season so there's no reason to pay full price for things. You should always keep an eye out for sales anyway as it's always a good opportunity to get quality clothes for bargain prices. Just remember that a bargain is only a bargain if you're buying something you need. If you're just buying something that you want, it's a bit of an unnecessary expense considering you're trying to save your dollars. Check out our black friday advice!
Hit the outlet stores
Some retailers will have factory outlets where they sell clothes that didn't go sell in store at super discounted prices. You may even be able to find designer labels at bargain prices. Sometimes outlet stores offer massive ranges of cheap clothing and other times it's slim pickings. However, as a lot of the clothes are off-season, the best time to go would be just after the new season has begun.
Sign up for store cards and mailing lists
As annoying as it can be receiving email after email from retailers, you can sometimes get some great discounts out of it. If there are a couple of brands that you really like, sign up for a membership to add your email to their list to receive their special offers. Doing this will also keep you informed of upcoming sales.
Buy quality when it counts
Instead of just buying cheap everything, make sure you buy the good quality items as you need them. This is one of the most important money saving tips as it stops you from spending money replacing cheap clothing. Things like jeans, boots and jackets need to be better quality so they last. During the winter months, you'll likely be wearing jeans almost every day so just buy 1 or 2 good quality pairs and they should last you for at least 2 winters, considering you don't add to or subtract from that waste line of yours.
Borrow, swap or make your own
This is one of the money saving tips that will save you the most money. Instead of constantly buying new clothes why not see if you can borrow or swap clothes with your friends. You could set up a big clothes swap with your friendship group and mix up your wardrobe a little. Another alternative to buying clothes is making your own. You don't have to be a seamstress to use a sewing machine. Lookup a how-to video on Youtube or even ask your mum to give you a tutorial. Sewing your own clothes won't save you time but it will save you money!Why not use these money saving tips as an excuse to learn new skills?
As nice as it is to have the heater blasting all night long while wearing a designer leather jacket, it's just not necessary when you're trying to keep to a budget. Follow these handy money saving tips for winter and you'll stay warm all the way to the bank.
Want to save money on a family vacation?