Home > Blog Posts > Do Mo' This Movember
Do Mo' This Movember
November 5, 2018

●

7 minute read

●
Authoritative Source
Daniel Wessels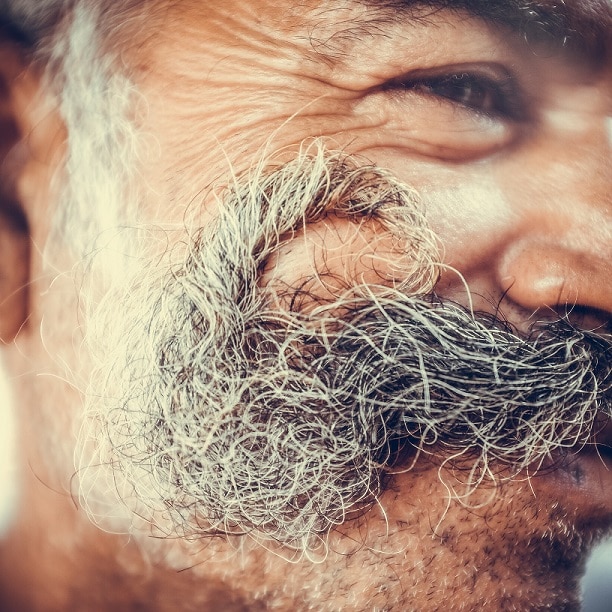 We moustache you a question… what do you know about Movember?
What do David Boon, Freddie Mercury, Martin Luther King Jr., and Albert Einstein all have in common? They're all great men, sporting great moustaches. What if I told you there was an opportunity for you to join their ranks, and become a great man with a mo' this Movember?
Jacaranda is proudly getting involved with Movember this year. We want to help tackle men's health, and we'd love for you to get involved too.
Men are facing a modern-day health crisis. Prostate cancer rates will double in the next 15-years. In the last 50-years, testicular cancer rates have already doubled. Pair these with the disturbing figures on men's suicide, and we have an issue that should worry every Australian.
Statistically, either yourself, your brother, son, uncle, friend or grandfather may face one of these health issues in their life. The good news is that many of the leading causes of death in men are entirely preventable. The bad news is that we're dealing with men. Men, who more often than not, will try to deal with these issues themselves, if at all.
The facts
Did you know that 70% of men say their friends can rely on them for support, but only 48% say they can rely on their friends? Did you also know that suicide is the number one cause of death for men under 45? What does this say? Well, us blokes feel we can be there for our mates, but don't feel comfortable asking for help ourselves. It's hardly a surprise when you consider how long it's been drilled into us to 'harden up', and to 'just get on with it'.
Having real conversations about your physical and mental health are key to reducing the number of men dying too young. It could take just one conversation with your friends, family or GP to save a life. Yet, there is still a deafening silence surrounding men's health.
Movember has, over the last 15-years, sought to address this problem. Being the largest and best-known advocate for men's health, Movember has funded over 1,200 men's health projects around the world.
You can help start a real conversation about Movember and some of the biggest health issues facing men: prostate cancer, testicular cancer, and suicide prevention.
Prostate Cancer:
Prostate cancer is the most commonly diagnosed cancer in Australian men. One in eight men will be diagnosed with prostate cancer by the age of 75. If prostate cancer is detected early, however, there is a 98% chance of survival beyond 5-years. If it's detected late, the chance of survival beyond 5-years drops to a mere 26%. So, as you can see, the key to survival is early detection. The key to early detection –  being proactive about your health. While this may seem a wild notion to many men, it's actually as easy to do as it is important.
Your risk of prostate cancer increases with age. While knowing the symptoms of prostate cancer is, of course, important, many men will not experience any symptoms until it is too late. If you're over the age of 50, you should talk to your GP about PSA testing. A PSA test is a simple blood test and is the primary method of testing for prostate cancer. If you have a history of prostate cancer in your family or are of African or Caribbean, you should be having this conversation at 45.
Testicular Cancer:
Unlike prostate cancer, testicular cancer affects men of all ages. In fact, testicular cancer is the most common form of cancer in young men. However, just like prostate cancer, the key to overcoming testicular cancer is by early detection.
Knowing your own body is key to the early detection of testicular cancer. Regularly checking your testicles is the best way for young men to stay on top of their health. Not too sure on how to inspect the young fellas downstairs? Movember has a guide to taking the guesswork out of knowing thy nuts.
If you feel like you have found a lump or an inconsistency, it is best to book in with your GP as soon as possible. Even if you're not 100% sure, we're sure your GP and your family would rather you be safe than sorry.
Mental Health:
Australian men are in the midst of a mental health crisis. Did you know that suicide is now the leading cause of death for men between the ages of 15 and 44? Plus, a whopping 75% of all suicides are men. Alarming new research has revealed some Australian men would rather take their own life than appear weak by asking for help. With one in two men experiencing mental health issues at some stage in their life, there comes a point where the 'she'll be right' attitude becomes less larrikin and more toxic.
The stigma surrounding mental health and depression in men is the biggest obstacle facing men in the search for help. While the studies suggest that Australian men are more than happy to support someone else, the idea of asking for help themselves seems beyond the pale. This is what Movember (with our help) seeks to change.
If you, or someone you know, is one of the two men experiencing mental health difficulties, there are a heap of resources out there. If you feel like you can't talk to your friends and family about this kind of stuff, contact Lifeline on 13 11 14, or the Suicide Call Back Service on 1300 659 467.
Get involved:
Want to help make a difference this November? Well, there are plenty of ways for both men and women to get involved and help start the conversation around men's health.
Grow a moustache:
The most recognisable part of Movember is, of course, the mo'. If you have the capacity for facial hair, there's no excuse to not look a little ridiculous for a good cause.
Registering yourself for Movember is super easy to do, and we have a link for you right here. Once you've registered, you can get to growing your moustache and starting the conversation. From there, let everyone know you're getting involved – your family, your friends, people at the office, the person that served you at the shops. Raise enough, and you could find yourself on the Movember Official Leaderboard. Who doesn't love a little competition?
If you are hormonally challenged, and feel like you won't be able to supply the 'mo' part of Movember, you can always just donate.
Get Moving:
If you'd need to take out online loans for hair implants to grow a stache, don't worry about it. Join the thousands of Mo'bros and Mo'sistas that are running or walking 60-kilometres over the month. Why 60? That's 60-kilometres for the 60 men we lose to suicide each hour, every hour.
Just like growing a moustache, just simply sign up, get moving and raise money.
Host a Mo'ment:
You can help raise money for Movember through hosting a Mo'ment at your local sports club, workplace, community or just amongst your friends. You can make this event as fun, creative or competitive as you want – simply sign up on the Movember website. Movember also has a heap of helpful resources to make your Mo'ment as successful as possible – from an A – Z fundraising kit, to fundraising guides.
Where does the money go?
You'll join one of the 5.2 million-plus Mo'bros and Mo'sistas by getting involved with Movember this year. Between them, since 2003, Movember has raised over $88 million. These funds have made their way into 1,200 men's health projects worldwide.
For example, The Global Action Plan is an initiative that connects clinicians and researchers from around the world. This initiative allows researchers and clinicians to exchange critical knowledge and work together to achieve the best results for men living with testicular and prostate cancer.
MOVE is a 30-day fitness challenge coordinated by Movember that runs all year round. The objective of MOVE is to create an impact that goes beyond November, by promoting regular exercise among men. Regular exercise can reduce the risk of heart disease, cancer and diabetes by up to 50%.
The TrueNTH program aims to improve the quality of life for men living with prostate cancer and their families. The truth is that there are significant physical and mental side effects to prostate cancer treatment – side effects that can make living with prostate cancer to become more like a chronic disease. Currently, the ongoing needs of men are not being met by most health systems. The TrueNTH program brings together 300 of the leading experts around the world to work with men to design innovative solutions.
A full outline of Movember's investment strategy is available on their website.
So, whether you're a man or a woman, step up this November with Jacaranda and Movember and help make a difference in men's health all year round.
Like our content? You'll love our loans! Check out some of the best cash loans Australia has to offer!
Want To Read More?
Read more about how you could get a cosmetic surgery loan here!