Home > Blog Posts > Negotiating a pay rise
Negotiating a pay rise
October 5, 2015

●

9 minute read

●
Authoritative Source
Jacaranda Team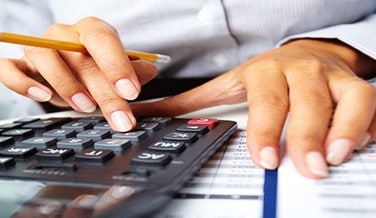 Maybe your salary is falling behind market rates. Or maybe you've gone over and above your job description, and delivered quality work beyond your employer's expectations for a very respectable amount of time. Either way, you're starting to realise that you're worth more than your remuneration reflects.
But like so many people before you, you're putting off the nerve-wracking negotiation. You don't want to come across as entitled and bratty, and you've been hoping all this time that your boss will just notice your diligence, and you won't have to make the first move. But you know that's not going to happen, because even if your boss has taken stock of all your achievements, they're not going to pull money out of their own pocket (or the company's) if they don't have to. If you don't ask for it, you won't get it.
So what do you do?
Asking yourself a few simple questions—and doing a bit of research—will help you to carve a path to a good result, and prepare you for the journey that you know you have to take to get where you want to be. Know why you are really asking
If you think you deserve a pay rise based purely on the time you've spent with your company, you're wrong. As long as your position is paid at award rate, and is in line with the cost of living and inflation, your organisation doesn't owe you anything extra—your position could just as easily be filled by someone else who is happy to do what that job requires, and nothing more.
To justify your pay rise, you need to be sure that you're valuable to your company: that your achievements, responsibilities and success are worth more than that of anyone in your position, and that you're just bringing your income into line with what you deliver. But it's not just about what you have done: it's about what you're going to do, even if it's not a promotion—that your potential for excellence in the future of your position is worth investing in.
What is your pay rise going to achieve for you, besides more money? How is it going to benefit your employer, and how does it relate to the vision, goals, mission and values of the company? Get the answers to these questions straight in your mind, and you'll know where to begin your research.
Know what you're really worth.
Your success in negotiating a pay rise depends mostly on the hard truth. You need to do your homework to determine that what you're asking for is reasonable, and to make sure you can prove it.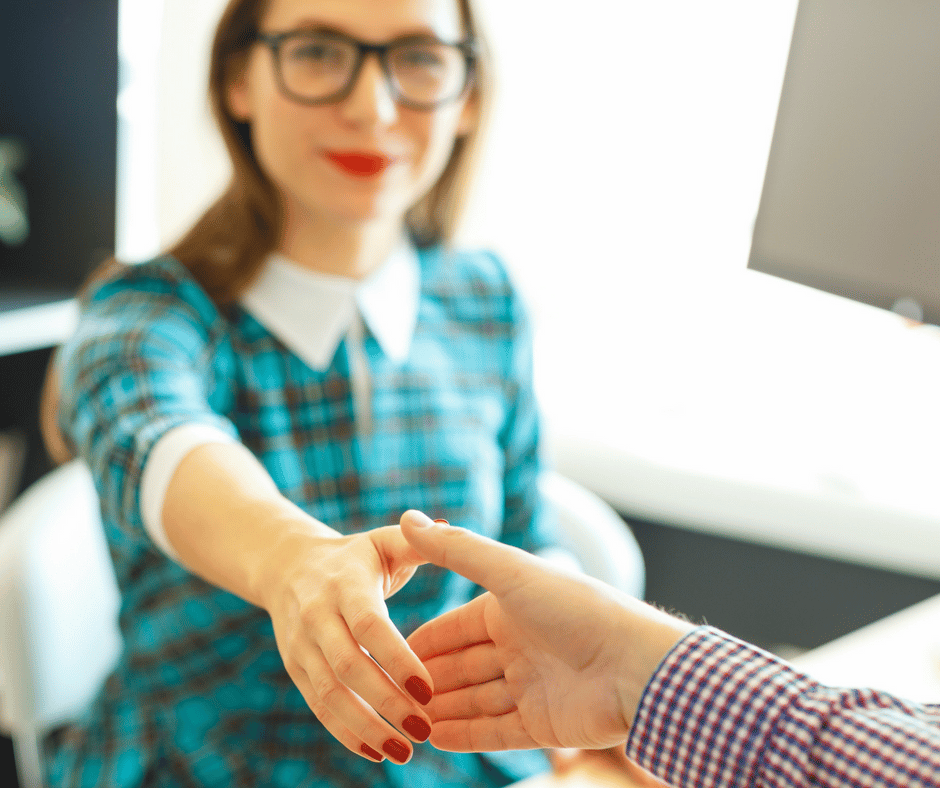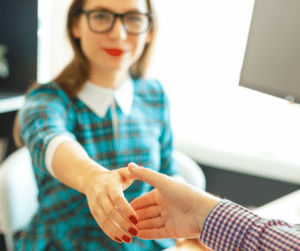 Know what you're really worth.
Research the industry salary ranges for your position, and collect evidence to support the figure you come up with. You'll find a lot just in advertisements for similar positions, but you could speak to other people in your field or consultants in recruitment. Finding a disparity between your salary and the market average is good leverage, but don't be disappointed if your position is paying on paper what it's supposed to—if you can prove that you deserve a pay rise based on your individual performance, you can still ask for it.
But if you're going to have a really good chance, your research still needs to go deeper. What are your individual skills worth? Are your professional qualities, experience or achievements in high demand, or valued higher in other positions? What have your individual successes, or your department's shared successes, achieved for the financial and general benefit of your company?
Answers to these questions will arm you with evidence to support your argument. Plain facts on paper are hard to dispute—and if your pitch doesn't go well, you and your employer will still know the truth, and it will be beneficial for you later on.
Know when it's the right time
It's been a hard couple of years, and the economy has taken a few big blows. You should have done enough research to be sure that your company isn't under financial stress, and can actually afford your pay rise: if your boss, or the company CEOs are being transparent about cutbacks and financial reviews, you'd better wait until the company is back on its feet—you can't get blood from a stone, and you'll come across as inconsiderate.
Can the company afford it?
But on the flip side, you don't want to look like you're replaceable. Failing to speak up could mean that you put yourself on the chopping block: if it comes time for redundancies to be handed out, your employer should know that you're too valuable to their future to be let go and too hard to replace. And if the competition can afford it, and are paying people in your position what you're asking for, this could work in your favour (but be careful with this information: ultimatums and disloyalty aren't likely to amount to more money for you).
The end of the financial year might also be the right time. Most organisations are busy with their budgets in the month or two before June 30 and are allocating money for new recruits, training and development, and pay rises—so they will have already determined what is reasonable, and what they're obliged to pay, and might be more receptive to your request.
Know what you can expect
The last piece of research you need to do to be prepared to negotiate is into your company's pay review process. Your employer might not accept pay rise requests based on performance—there is a growing trend for employers to separate their pay reviews from their performance reviews, and if it's in your employment contract, you might have to wait until the review is scheduled to talk about your salary. Some companies will conduct pay reviews automatically on employment anniversaries, or annually, to keep their salary packages fair and in line with national award rates. But, generally speaking, you should have a pay review annually, and if you haven't had one in several years, you're definitely entitled to ask—or look for a fairer employer.
And sometimes, unfortunately, your company is genuinely unable to finance your pay rise. If this happens, you can request another pay review after a period of months, or you can consider accepting other rewards instead of a pay increase. Your boss might have a budget available for training courses, office equipment and resources, or additional annual leave—all of which will benefit you, and demonstrate your company's acknowledgement of your value, even when they aren't able to increase your salary.
Know the right way to do it
Once you've researched your company's pay review process, you'll know what you have to do next. Generally, that will be a written pitch detailing your argument, which you should supply to your boss—and which you will have comprehensively memorised—before you attend a pay review meeting. Apart from convincing our boss that you deserve your pay rise, thorough documentation of the request serves another purpose.
Have a written pitch.
Depending on who you work for, there's a good chance that your boss will have to justify your pay rise to their own boss, or even ask permission to give it. Setting out your request logically, articulately, and concisely can only increase your chances of success. And now comes the scary part. But hopefully, you're on good enough terms with your boss that you can approach this task without being too nervous; after all, they've read your request, so the interview is just a formality where you discuss the terms of a new arrangement.
Don't be afraid to make the first offer: you might get what you want, or your boss might renegotiate somewhere in the ballpark. Either way, you'll both know where you stand. And it might sound sneaky, but if you use an odd or especially particular number—like 97,650 instead of 97,500—it sounds more legitimate, and your employer is more likely to believe that you've arrived at the figure through detailed research and comparisons.
Talk about your priorities and concerns: anticipate possible reasons your boss might refuse your pay rise, and discuss them along with your sound arguments for why you deserve it anyway. It will show your boss that you have thoroughly thought through your proposal, and that you are broad-minded enough to view your position in terms of the overall well-being of the whole organisation. If you are on Centrelink payments and need a loan, apply for a centrelink loan today.
Don't just focus on your past achievements: from your boss's perspective, will you stop delivering once you have what you want? Talk about how your pay increase will help you to deliver even more for your company than you do now, and the incentive it will give you to achieve even greater success.
Be assertive, but not demanding: be flexible and willing to negotiate the terms of the pay rise (or non-financial rewards), but assertive and firm on leaving there with something you deserve. Walk the fine line: being self-assured and resting on the firm truth will forward you respect from your boss—but dropping ultimatums that you will leave over it will result in either you looking for a new job, or souring the working relationship even if you get what you want.
Know how to move on from 'no'
Unless you really are ready to walk out the door, keep your emotions in check: if you're refused your pay rise, say you understand, and thank your boss for giving you time to discuss it. No now doesn't mean no next time—you may well be able to resubmit the request in 3, 6, or 12 months, but if you're aggressive and confrontational, you'll ruin your future chances. And even if you do leave, you're better to leave with your boss's stellar recommendations than empty handed.
Do you have bad credit? If so, a loan with no credit check may be a solution to your temporary financial crisis.
Ask honestly for the reasons why you were refused.If your boss sees that you can accept constructive criticism and rejection with grace, they'll view you as understanding and humble, and see that you're committed to maintaining a professional relationship with your company over the long term. Asking for the reasons will also let your boss know that you are confident, willing to improve, and open-minded, and it will give you knowledge that you can use to your advantage next time.
It's not something that anyone wants to do, but negotiating your pay rise might be the best career move you could make. Who knows—you might even be successful. But even if you're not, you've learned a lot about yourself and your company, which will steer you new directions and pave the way to real success—with them, or without them.