Home > Blog Posts > New year resolutions and how to stick to them
New year resolutions and how to stick to them
December 8, 2017

●

10 minute read

●
Authoritative Source
Daniel Wessels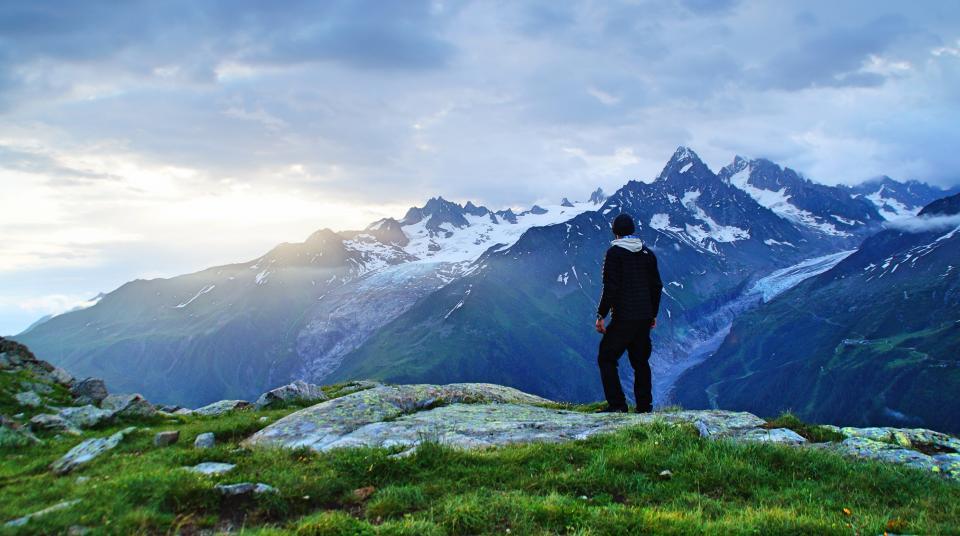 Can you believe it – the year has passed by so quickly! Now New Year's Eve is less than a month away! It's a busy time, but it's also exciting. It's a chance get together with friends and family and celebrate the hard work done throughout the year. But the 31st of December is not just an opportunity to count down at midnight. It marks a time to set some goals and make some positive life changes for the year ahead. That's right, it's the time to make new year resolutions. A time to make a fresh start and implement changes in your life for the better.
This makes us ask the question – "what new year resolutions should I make?" It can be a difficult question and may take a little time to answer. That's why it's important to think about what your new year resolutions will be before New Year's Eve arrives. So, we've put together a list of new years resolution ideas to give you a helping hand when it comes to deciding what yours are going to be. If you need a small bad credit loan, because you have a bad credit history, consider applying for a loan at Jacaranda Finance. Here at Jacaranda, we place an emphasis on your employment and ability to repay your loan.
The other difficulty in making new year resolutions is knowing how to stick to them. Many people set goals for themselves, only to give up within the first month of the year. Therefore, it's a good idea to have an execution strategy along with your goals. Having a plan of action is going to help you stick to your resolutions when challenges arise. That way you can benefit from your new life changes and the goals you've set yourself. To help you with this, we've also created a list of strategies to help you stick to your new year resolutions. So, read-on and get ready to be inspired for 2018!
What new year resolutions should I make?
Every person will have different resolutions – which will pertain to areas in their lives that need the most improvement. So, we've broken up the goals into different categories relating to varying aspects of life. That way you can choose what goals you might want to incorporate to make these changes.
Health – New years resolutions ideas to improve your health
Lose weight
This is often at the top of people's new year resolutions lists. It has a lot to do with the fact that losing weight has an overall impact on your lifestyle. Not only do you feel better physically, but you feel better emotionally. Losing weight gives you more confidence because you feel good about your appearance.
Eat a cleaner diet
This goal is likely to go hand in hand with losing weight, though it doesn't have to. You may want to eat cleaner to improve your energy levels, your skin or even your digestion. Eating a cleaner diet simply means getting rid of processed foods, and eating more fruit, vegetables, whole grains, legumes, nuts and seeds as well as organic meats and fish.
Get a personal loan today from Jacaranda if you need cash before you receive your next paycheque.
Do more exercise
Again this will help you if one of your new year resolutions is to lose weight. It is useful if you want to tone your body, and/or increase your overall energy levels. Exercise increases the blood flow throughout your body by getting more oxygen to the tissues in your body. Exercise will make you feel better and it is proven that doing regular exercise helps decrease depression and makes you feel happier in general.
Start a sport or physical activity
Getting into a new type of sport is a great new years resolution. It will help you to use different muscles and learn new skills. A new sport can also be a way to meet new people. In addition, doing a sport that requires you to attend training practices at certain times is often more motivating than just going to the gym by yourself, as people will be expecting you to go.
Reduce stress
Adding more physical activity to your lifestyle will be one way to reduce stress in your life. Another way would be to start a regular meditation practice. Taking the time to sit and meditate for a few minutes each day is found to improve coping mechanisms and help people make better decisions, thus reducing a person's overall stress levels. If you have Centrelink income and need a loan, you may be looking for a loan on centrelink. If this is the case, apply for a loan at Jacaranda Finance, where we consider Centrelink income as you apply for a loan.
Give up vices
This is another big resolution that a lot of people try to make though it's a hard one. Though the benefits of getting rid of one's vices can be far-reaching. This includes giving up bad habits like smoking, heavy drinking, drugs, coffee, sweets or even deep-fried food.
Finance – New years resolution ideas to improve your finances
Start saving
If you're looking to make changes to your finances, learning how to save is a great place to start. It goes hand in hand with creating a good budget, but saving is great as it requires you to be disciplined. It means you won't be wasting money on things you don't need. It will also help you to achieve big financial goals such as buying a house, a car and even travelling.
Start investing
This is an area of finance that a lot of people are intimidated to get involved in. Though, the thing with investing is the sooner you start, the better. So, why not start this year? Do a bit of research on what is the best way for you to go about it, and before you know it you could be investing and start building up a large sum of money you can access in the future.
Start budgeting
If you've never really learnt how to budget, this year is a good time to start. Why not make it one of your new year resolutions? Many people think budgeting will limit them in terms of what they enjoy doing, but that's not the case. Budgeting helps you to spend money on what means most to you, rather than wasting it on little things that you don't really need.
Start a side-line business
One new years resolution might be to start is generating a side-line business. Do this to introduce another stream of income into your life. Turn one of your hobbies into a business or you could even start blog writing. Find easy money solutions.
pRelationships – New years resolution ideas to improve your relationshipsp
Start dating
If you're single and tired of being on your own, this year might be the right time to get back on the dating wagon again. While it may seem intimidating if it's been a while and you're worried about the effort you will have to go through – just think it might be worth it! You could start by signing up to a dating site, or just go out and start socialising. Getting into the habit of dating will improve your social and dating skills. It will it increase the likelihood of you meeting someone special.
Get over an ex
If you're single and still hung up on your ex, why not make getting over your ex one of your new year resolutions. If it's been causing you emotional pain when you think about them, you may want to consider taking those big steps so that you can start living your life again. While it is very hard to get over an ex, the sooner you start, the better! One way is to start dating again. Seeing other people keeps you distracted. Though you may not meet the right person straight away, it's good for your self-esteem because you feel 'in demand' again.
Be more social
Whether you're single or in a relationship, if you've let your social life slide, this year might be the time to start being more social again. Catch up with old friends or make new ones. There are many social meet-up activities happening, just do a quick internet search to see what's going on near you. Being social helps you to feel connected to the world and will increase your overall happiness.
Improve your sex life
This is a new years resolution you may want to focus on if you are in a relationship. Spicing up your sex life will help bring you and your partner closer together. It will also improve both of your happiness levels and reduce stress in your lives.
Become more romantic
If you know that you are not an overly romantic person, but are envious of those couples who are romantic with each other, why not try it yourself? Doing little romantic gestures for your partner might seem a little awkward at first, but gradually you'll be able to enjoy the feeling and it can become normal. You may end up improving the quality of your relationship, just by pushing yourself a little bit out of your comfort zone.
Professional – New years resolution ideas to improve your professional life
Become more punctual
Becoming more punctual at work might be a good habit to adopt if being late is something you have trouble with. Punctuality is a quality that is a highly looked upon in society. It is likely to be viewed the same way by your fellow employees. Also, being a punctual person in general also helps you with being more organised.
Become more organised
There are many strategies you can adopt if you want to become more organised, but the first thing to start with is to keep a regular to-do list. Another way to feel more organised is to reduce clutter. Being more organised at work is shown to improve productivity, reduce stress, making you a more valuable employee.
Turn your hobby into a career
One resolution could be to turn your hobby into a career. This may be hard if you have just started out doing a hobby, but if you have a hobby that you have been doing for a long time, now might be the time to start considering whether you should take it to the next level. Turn it into something you can make your livelihood from.
Mind – New years resolution ideas to improve your mind
Read more books
Many of us pick up the habit of reading books when we are children, but lose the habit as we become busy with all our adult responsibilities. This year might then be the time to start reading again. Not only does reading expand your mind as you learn new things, studies show that reading is an excellent way to reduce stress in your life.
Take a course
Another way you could work on your mind this new year is to take a course. You could either take an online course or do something after work hours. Not only will it be a great way to expand your mind, but you might meet new people and build new skills that may improve your career prospects.
Start a hobby
Hobbies can range across a whole variety of disciplines. Nevertheless, getting into a hobby is great for the mind. Hobbies help you to develop skills but also makes good use of your free time. They have even been suggested to reduce stress since hobbies act as a type of meditation.
Learn a language
While learning a language can be a challenge, especially if it is your first time learning a new language. It is great for the mind. If you decide to go to a language class, you may also meet new people and improve your social skills.
How do I stick to my new year resolutions?
So, you've seen our list of new year resolutions. Maybe you've decided you want to take some of them on board as your own personal goals for next year. That's great! But sticking to your resolutions is the second part of the puzzle – so here is a list of strategies to help you stick to your resolutions so you can be going strong the whole year through.
Write your resolutions down
Replace bad habits with good ones
Expect that you will fail at times
Use the pain of not achieving your resolution as motivation