Home > Blog Posts > How To Recover From Your Holiday Overspending
How To Recover From Your Holiday Overspending
March 6, 2020

●

7 minute read

●
Authoritative Source
Jacaranda Team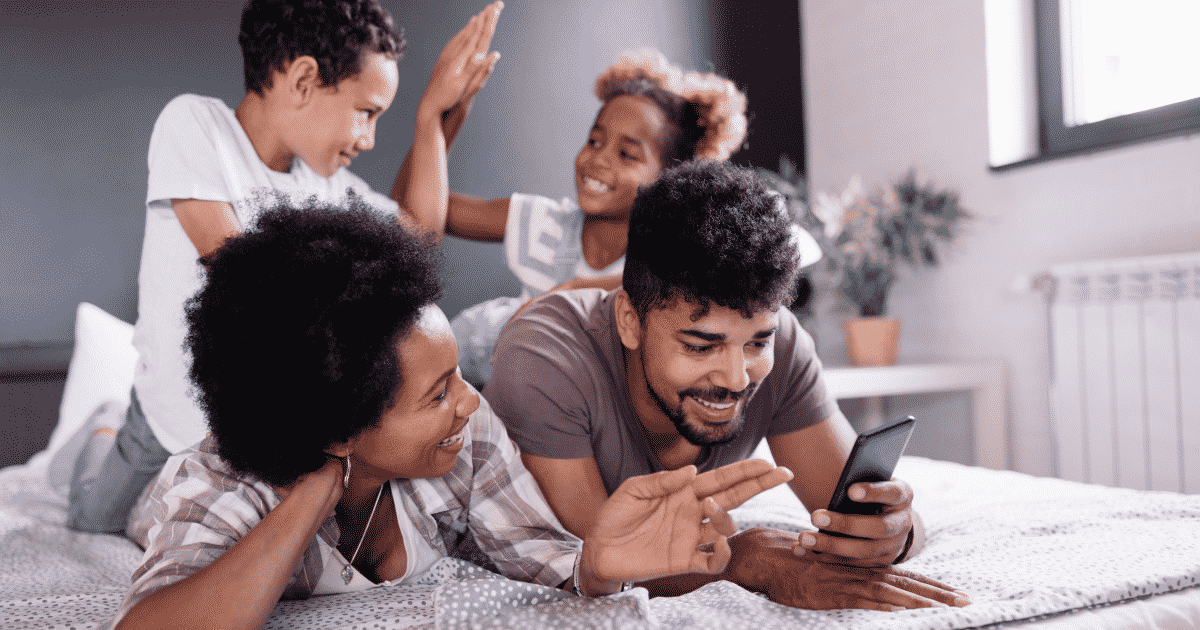 Overspending – What is it?
Overspending is spending more money than one can afford. It is a common problem when easy credit is available. It's no secret most people overindulge during the holidays. It is easy to be carried away when the Christmas spirit kicks in or you are craving a much-needed break from work.
It does not only happen during the holidays, but overspending can also happen if you find yourself impulse buying and can't reign it in. Luckily, there are a few things you can do to avoid accumulating a mountain of debt and there are solutions to recover from your overspending.
First off – avoid getting there
There are a few things you can do beforehand to avoid putting yourself in the unfortunate situation of debt due to overspending. You can enjoy a fun Christmas break without breaking the bank. If you know yourself and know you have a habit of overspending, these tips are directed at you. And hey, follow them to the best of your ability and your future self will thank you.
Plan your purchases
Firstly, understand what triggers your spending. If you happen to spontaneously purchase things, start a new habit of thinking twice before buying something. Even though you are yearning for a break from work, you can save cash by investigating your options and the costs of it and think twice before you book your holiday. Also, make a shopping budget or a holiday budget before the holiday, and stick to it. If you calculate how much you can afford to spend, you can avoid overspending. Setting a budget goal will motivate you to keep to it. A short-term financial goal can be more motivating when you know you'll avoid debt and all that comes with it – lots of frustration and limited choices.
Use your own money – not the credit card company's
Consider your current balance, not your credit limit. Spend your own money using your debit card instead of using your credit card. When you shop for gifts for your family and friends, keep in mind that it's the thought that counts not the price! Christmas is an expensive holiday, but you can make it more affordable if you make a shopping list and stick to it.
Decide how much to spend and don't forget the value of intangibles and stop overemphasising material things. make the effort and do something meaningful for your loved ones. Gestures are often more valuable than material things. It is also smart to shop throughout the year when you find good prices and good deals. It will make it easier to not rush purchases and spend more than you need to.
This way you gain control over your spending and avoid overspending. a budget doesn't have to be overly specific, but as long as it covers the essentials it could save you a lot of money. Writing up a budget is also quick and easy. It could only take you 10 minutes!
If you can't cover unexpected expenses without a bit of help, you could consider fast cash loans that you can repay over a few months rather than a credit card that you can keep dipping into.

How to recover from overspending
If you happen to be in debt after your holiday overspending, there are a few things you can do to recover from your overspending and get back on track with your finances.
Calculate the damage of overspending
Using credit cards and money you don't have can feel freeing when you're swiping your little heart away. But unfortunately, the feeling of freedom will soon disappear as soon as you receive your credit card bill. Seeing the interest added on the amount you spent will give you shivers down your spine. The higher the interest rate, the more you'll end up paying for your debt. In addition, the longer it takes you to pay off and the more debt you have, the more interest you'll pay.
Calculate the damage of your credit debt and make a list of your credit card statements and include the balance and interest rates. Start with eliminating the bill with the highest interest rate first. By eliminating that bill first, it will reduce the amount of interest you will pay. Don't pay the credit card company more than you need!
Tip for the future – avoid credit cards!
Make a budget
Next off on this fun-filled list is your exit strategy. Exit what exactly? Your life riddled by outstanding debts and entering a new financially free one!
Make a plan for paying off your debt and stick to it. Budget all your expenses, both fixed and variables. That way, you'll know how much you'll have left at the end of the month and how much you can pay on your debt. Stick to the monthly repayments and don't forget to make your repayments on time. Otherwise, you might incur late payment fees which are really not what you need especially when you're already paying off debts.
Get rid off your credit cards
You probably get the gist by now that we're not a fan of credit cards. That's simply because the benefits of them are severely outweighed by the costs. So, stop spending money that isn't yours and be smart about credit cards. One day you'll have to pay it back, and if you can't make it in time, the rates will start running, and that's when it becomes expensive. Rather, we suggest you use your debit card and spend money that you've earnt or saved. This can also teach you valuable lessons about saving and budgeting, which are extremely handy life skills.
Have a shop stop
Cut back, don't just stop overspending but spending altogether! Take a month shop-stop and give your wallet a well-needed rest. A shop-stop is also good for the environment. Additionally, if you really need something, or you have kids that need something, for example, new sports gear – buy second-hand products. Also, sell away stuff you don't use. These small actions will save you money and save the environment. Online marketplaces like Facebook Marketplace and Gumtree are a great way to not only sell stuff you don't need but to also by discounted things you do need.

Timing is everything, especially when it comes to impulse purchases. A good way to avoid shopping is to delay a purchase for a time. Delay the purchase for 30 days and see if you still feel like you need it and are as passionate about it as you were initially. We recommend this because a lot of the time people spontaneously buy things only to stop using them after a couple of weeks.

Stay out of the mall, local department stores, and other places where it feels good to spend. If an online store is courting you via email, unsubscribe. Don't go anywhere you know you'll feel the need to impulse buy.
Stop overspending on unnecessary things
At this point, you're probably thinking this is a ridiculously obvious one but if you really think twice before purchasing something, you might acknowledge that the purchase is actually unnecessary. And you could probably think of several things you've purchased in the last year that are unnecessary.
Always think about why you need it and what you need it for. You may see that it's just something you want, but don't actually need. For example, you don't need a manicure, but you certainly need food. That's not to say you need expensive takeaway food. Spend your money wisely and stick to your budget.

In addition, save money by quitting memberships or monthly subscriptions you don't use. realistically, you don't need a subscription to Netflix, Stan and Amazon Prime. It is a waste of money you could have spent to pay off your holiday overspending debt.
Are you ready to get on top of your overspending?
To summarize the main points to give you an overview of the strategic approach to getting rid of your overspending debt – start with calculating the damage and add up your total debt, then start repaying the debt with the highest interest rate. To make it easier for yourself – make a plan for the repayments and budget for all your expenses so you know how much you have left for the repayments after all the other bills are paid.

Make sure you don't accumulate more debt by using your credit cards, chop them up and use your debit cards instead. Cut down or completely stop purchasing new things, rather go for second-hand products. Cutting down on shopping also includes not buying unnecessary things. Always think twice and be determined to follow your plan.

Soon you'll be out of debt and know how to stay away from overspending the next holiday or holiday season.

Keep reading!
Like what you've read? There's plenty more where that come from over on the Jacaranda blog.
The world is always evolving and it can be hard to keep up. Fortunately for you, our blog follows keeps an eye on trends and important issues. Read up on getting personal loans for bad credit and Jacaranda's guide to saving for a house.
Jacaranda Finance is an online lender offering personal loans up to $10,000. We abide by responsible lending practices and take a fresh approach to bad credit. An application will cost you nothing, so scroll up to our loan calculator at the top of this page and app,y now!