Home > Blog Posts > Relationships and Money
Relationships and Money
June 1, 2017

●

3 minute read

●
Authoritative Source
Daniel Wessels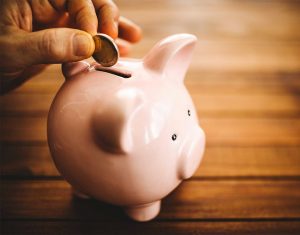 Have you been stung by a previous partner in regards to your finances?
Want to make sure that doesn't happen again?
The only way to ensure that, is by becoming the financial King or Queen of your own castle and know your stuff! Get small loans today from Jacaranda Finance.
Money facts and bills can be a daunting subject if it's new to you or if your previous partner handled all the finances. However, it's time to get your hands dirty and find out the facts!
It is the only way to keep you and your partner in the know, on the same track and help solve some of those unwanted arguments over money too! Get small bad credit loans today from Jacaranda Finance.
We have all been there where one partner thought the other paid the bill and it didn't get paid yeah? Now you are in a pickle because you are short of cash flow to get it out of the way.
There is a few things you can do in this situation:
You can ring the company explain the situation and ask for a payment plan (which they will usually give you as they don't want to loose your business!).
Or you can apply for a cash advance with Jacaranda finance that can be approved within 60 minutes! Get centrelink bad credit loans today from Jacaranda Fiannce.
However if you would like to avoid this whole situation you need to sit down together and work out an expenses plan.
How much does everything cost you each week? Get online payday loans today from Jacaranda Finance.
Did you know you could pay pretty much all your bills by Bpay weekly from a nominated amount!
You can actually set up all your bills to be paid from your account weekly to your service providers and you will never need to worry about your bills or arguing with your spouse again!
Even better than that you are in complete control so if you find your ahead on one of your bills you can cancel next weeks payment, boom!
You are saving and paying your bills all at once!
Trust me when those bills start rolling in with credits for the next month or NO payment required written on them you will be ecstatic!
So first things first though you need to know exactly what your rights and responsibilities are when it comes to relationships and living together. Just because you aren't married doesn't necessarily mean that your stuff is your stuff anymore!
You are deemed to be in a de facto relationship if you are living together on a "genuine domestic basis".
You can still be considered to be in a de facto relationship if either or both of you are married to another person or are in a committed relationship with your partner but you do not live together on a full time basis.
Moral to the above paragraph, love the one you are with! or you could be up for some rocky times ahead financially!
If you have been burnt before by a financial love rat maybe consider a binding financial agreement.
Couples can enter into a Binding financial agreement at any time during their relationship that is similar to a pre-nuptial agreement.
Couples can nominate and decide on how property and other assets would be sold or divided if they were to separate.
However of course the best way to avoid money stress in relationships (which can actually be a catalyst to the end for some folk) is to plan your financial future, which starts with conversations of your financial goals and strategy's!
As they say: Failing to plan is planning to fail!
So become your own money guru and find out where you stand financially.
Happy Planning!
Are you keen to get involved in the share market but don't know where to start? Jacaranda can show you the way!