Home > Blog Posts > Heading Off To The RWC This Year? Jacaranda Finance Have The Low-down
Heading Off To The RWC This Year? Jacaranda Finance Have The Low-down
August 30, 2019

●

6 minute read

●
Authoritative Source
Daniel Wessels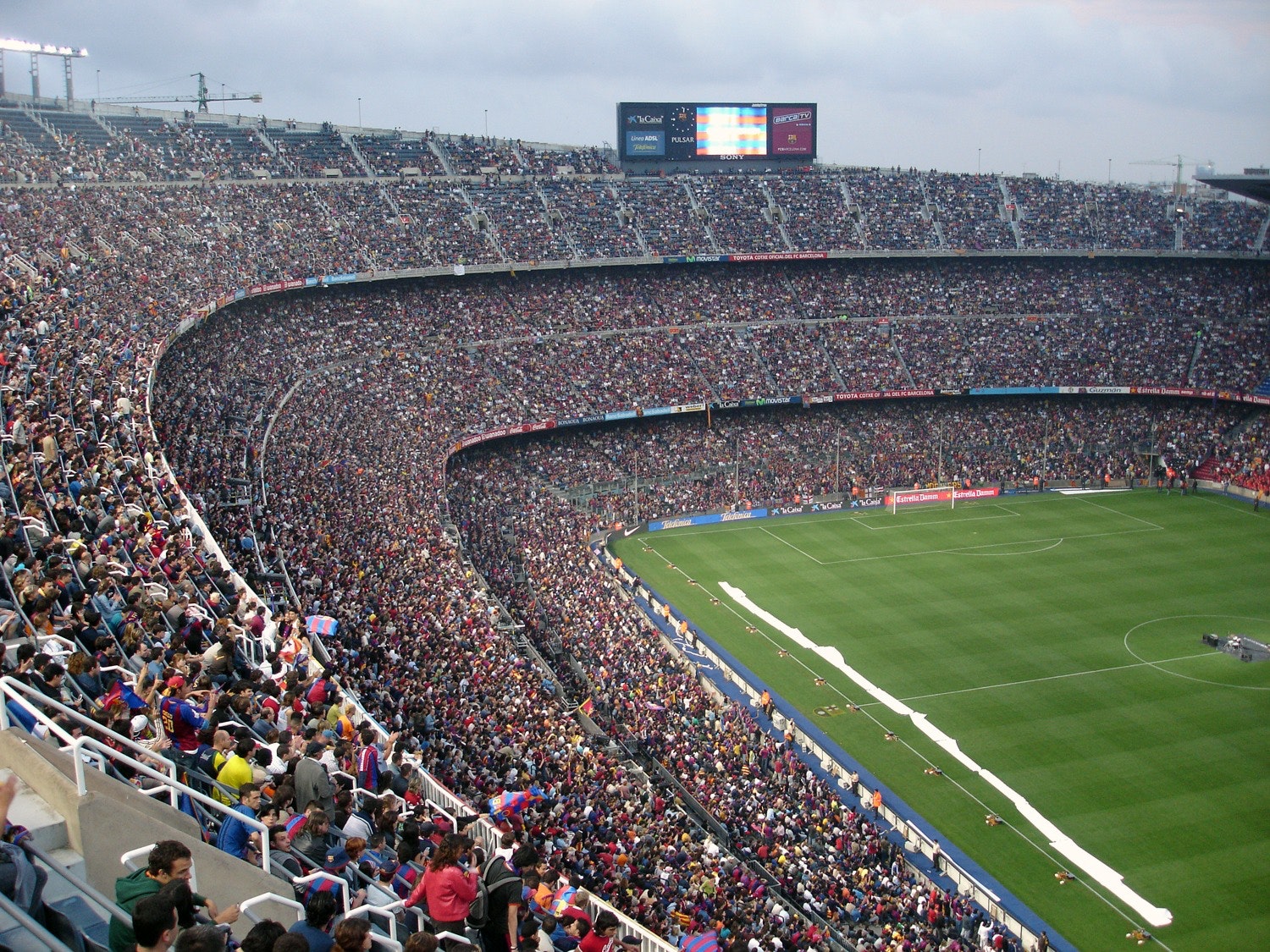 Every four years, the world draws its attention to the game of Rugby Union where the world's best teams compete for the William Web Ellis trophy in the Rugby World Cup (RWC). As the opening ceremony draws closer and closer, the seven-week all-or-nothing tournament is just around the corner!
This article is brought to you by Jacaranda Finance, where you can get a personal loan.
This year the tournament will be held in Japan, a completely new territory for the event, but a country recognised for its intricacies, design and efficiency. Therefore, we can expect to see a masterpiece from this year's hosts both on and off the field, who will play the first game of the tournament against Russia after the opening ceremony in Tokyo.
As each country announces their final 31 man squad of rugby warriors, we can only sit and wait for everything to commence as the finishing touches are being made. The pre-tournament friendlies have been a real test to each teams tactics and despite the rankings, it's looking as though it's going to be a fairly level playing field. Therefore, it'll be up to the players to show up and make their countries proud on the day!
Expect mud, sweat and tears throughout the tournament, with only one winner, everything is on the line. Each nation has been pushed through their own unique training camp to prepare them for the occasion. The hot and humid climate in Japan requires acclimatisation preparation to get the players through an 80 minute game. The finalists will play 7 games in total, once a week, which will take a serious toll on their bodies. So, fingers crossed all the players who've put in the hard work avoid any injuries!
The RWC Schedule
The first game of the RWC kicks off on 20th September and the final showdown will be happening on 2nd November. There will be between one and four games per day. For more information on the line up, visit the RWC website here.
Who are the favourites?
Whilst the host country proved themselves a force not to be reckoned with when they beat South Africa in England RWC15, the bookies are fairly confident that Japan won't be winning this year. Though, it may still be worth putting $10 on considering the odds are currently sitting at 150/1.
With three RWC titles to their name already, the All Blacks are proving to be a fierce competitor yet again. Though sitting in 2nd place in the world rankings, behind Wales, they are still the favourites to lift the trophy this year. How can they be stopped? We know it certainly takes something special to shake them, but England, Wales and South Africa and other nations will be on their tail, ready to cause an upset. Get a fast loan today from Jacaranda Finance.
New to the game? What you need to know about the RWC:
World cups are great for sparking one's curiosity about sports. With each World Cup, we see a rise in newcomers to the game because spectators get a chance to learn more about the sport whilst its on the world stage. As with many world sporting events, each sport encourages everyone to get out and give it a go. You can expect to see a rise in gym and sporting sign ups across the world as people realise the impact of playing team sports and being active.
Who are the big partners and sponsors?
There will be a huge presence of the brands sponsoring the event. At the RWC15, television companies estimated there being over 120 million viewers. The tournament is a great viewing platform for these companies to engage with their audience and drive their brand. You can expect to see the following partners:
Emirates
Land Rover
Heineken
Mastercard
Societe Generale
DHL
The official sponsors of the RWC include:
Canon
Toto
Secom
NEC
Mitsubishi
Lipovitan D
The tournament suppliers include:
Gilbert
Tudor
Toppan
Canterbury
Docomo
Ey
Suntory
Aggreko
Get RWC kitted out!
Join your clan before everything kicks and get the latest World Cup official kit for your home nation. Shop online at the Rugby World Cup store for everything you need to become a patriotic superfan. With caps, jerseys and flags, you'll be able to dress up and cheer on your home team till the end!
The RWC host cities and their stadiums
Twelve cities have been selected to host the games with the big final being played at the International Stadium Yokohama which previously hosted the 2002 FIFA World Cup final. Each city has its own tradition, art and cuisine which will be expressed in each of their arenas. Though Japan boasts natural beauty that shouldn't be ignored, the focus of the tournament will be on the stadium in each city.
Here's a list of the stadiums and their capacities so you can know what to expect to host this years RWC:
Sapporo Dome – 41,410
International Stadium Yokohama – 72,327
Kamaishi Recovery Memorial Stadium – 16,187
Kumagaya Rugby Stadium – 24,000
Tokyo Stadium – 49,970
City of Toyota Stadium – 45,000
Shizuoka Stadium Ecopa – 50,889
Kobe Misaki Stadium – 30,132
Osaka Hanazono Rugby Stadium – 30,000
Oita Stadium – 40,000
Fukuoka Hakatanomori Stadium – 22,563
Kumamoto Stadium – 32,000
Discover Japan
If you've not made it over to Japan yet, in the next year, it's your time to go! Not only are they hosting the RWC this year, but they also have the Olympics starting in July 2020! The spotlight is certainly on them as they take responsibility for two of the biggest sporting events on the planet. You can apply for a bad credit centrelink loan through Jacaranda Finance if you are on Centrelink payments and need a loan.
Tips for your Japan visit
Before you pay Japan a visit, you'll need to prepare yourself financially, as it's a costly country to travel. During these sporting events, you can expect to see a rise in prices on accommodation, travel and other expenses. However, if you're clever, you'll already have your eye on the deals that are on offer.
Japan's famous high speed train is popular amongst locals and tourists but it is costly, so if you're planning to drive around the country, you'll need to get your hands on a valid International Driving Permit to accompany your home country driving license. Public transport is extremely efficient, so you can expect everything to run on time. It might be worth getting a prepaid rail pass which can also be used at many stores, vending machines and restaurants. You can get a quick loan from Jacaranda Finance today.
When you arrive in Japan, expect to be greeted with a respectful bow. It's also worth learning some of the language to help you get by, though English is widely spoken, locals respect those who make an effort. Here are some useful phrases that you can use when you get there:
Konnichiwa – Hello
Hai – Yes
Lie – No
O-negai shimasu – Please
Arigato – Thank you
Gomennasai – I am sorry
Ohayo gozaimasu – Good morning
Try to put some time into learning the language using DuoLingo. With a bit of practise each day, you'll see quick improvement in time for your arrival.
Though much of the country has a cashless society, your best bet for getting good exchange rates is from 7-Eleven's bank 7-Bank. As you can use EFTPOS in most stores and restaurants, you'll want to get yourself a good travel card. We recommend using Revolut who tend to have the best exchange rates and reliable international service!
Meet Jacaranda Finance
Jacaranda Finance help loads of Aussies get quick cash so that they can afford their dream holidays. See how they can help you get over to Japan this year to cheer on the Wallabies. Click here to apply for a loan valued from $300 up to $10,000. Our application form is easy to complete and if you apply during AEST business hours, you can expect to hear an outcomes from us within 60 minutes. Please don't hesitate to get in touch today if you have any questions. We'd love to hear from you!
Follow us on Facebook, Twitter and Instagram for regular updates on finance, travel and lifestyle. Stay on trend with our blog which can be found here.
Want to read more? Check out the 10 things you need to know before Uni goes back.
Jacaranda has the beginners guide to buying a house!
Technology is taking over the world. Jacaranda investigates if this is a good or bad thing!