Home > Blog Posts > How to Save Money on Food – Our Tips For Budgeting & Planning Ahead
How to Save Money on Food – Our Tips For Budgeting & Planning Ahead
June 1, 2017

●

6 minute read

●
Authoritative Source
Daniel Wessels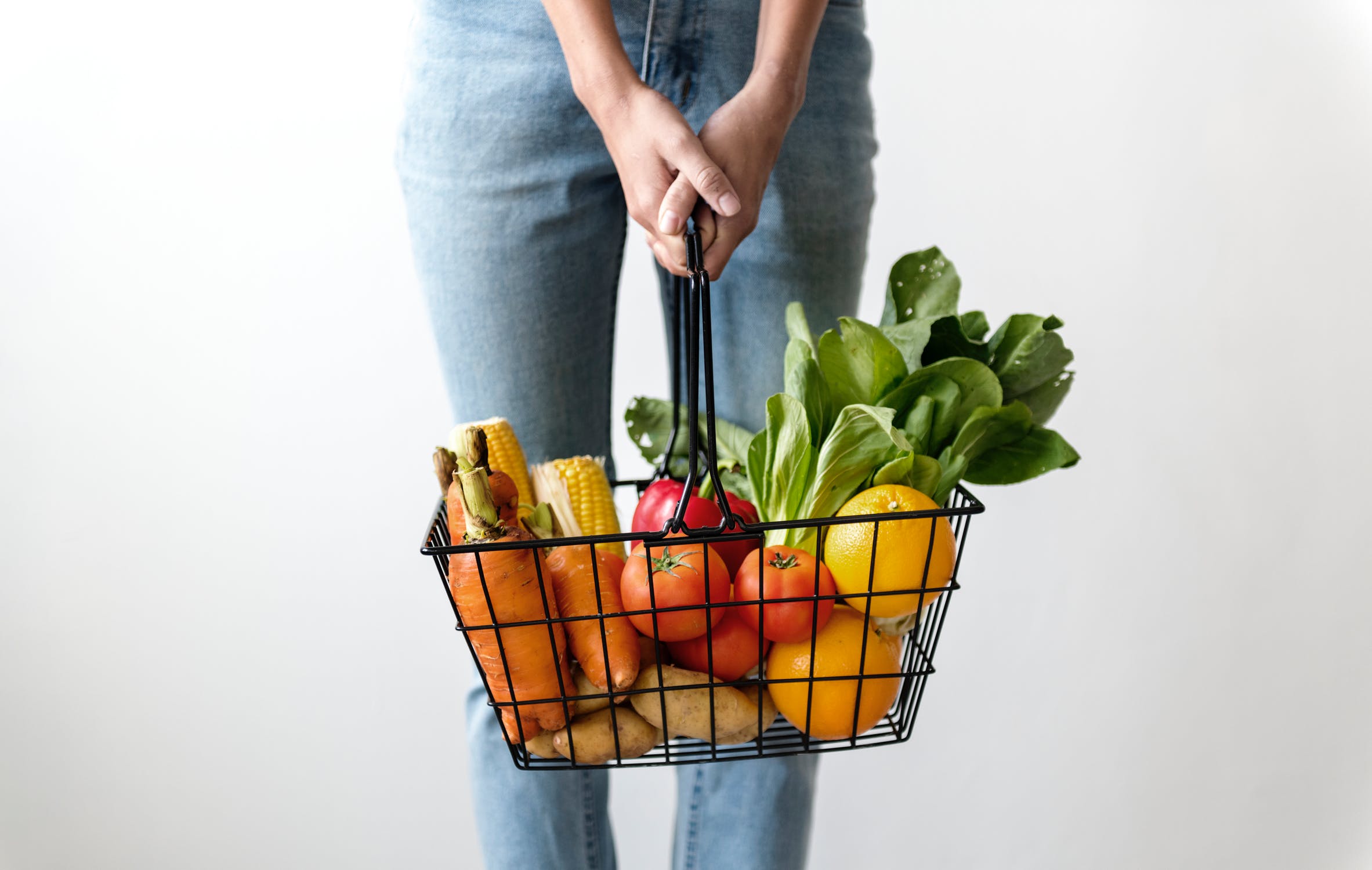 Food. It can be one of the best and worst necessities of everyday life. On the one hand, we're living in a world where delicious meals are more accessible than ever. Yet on the other, it can feel like we're always spending our money on food. If you have a big family or certain food allergies, food shopping on a budget can also be difficult. Fortunately, since we're spoiled for choice these days, you can still find ways to save money on food.
Jacaranda has looked at groceries and our other eating purchases to find the best saving solutions. From meal planning apps to money saving meals, here are our top tips on how you could save money on food!
4 Ways to Save Money On Groceries
Ah groceries, for some of us they can be a necessary evil. We've all experienced the irritation of trying to make it through the overcrowded isles of the supermarket. Even worse, we all know how it feels to spend a large chunk of our wages on these trips to the shops and bad credit loan.
Yet if you've got to stick to a budget, there are ways you can save money grocery shopping. The key is to be prepared! Here are our 4 tips for saving money on groceries:
1. Make a Meal Plan
Meal planning to save money on food is an obvious and easy way to help lower your weekly grocery spend. First, decide what recipes you will make for dinner during the week. Whatever you make one night can double as lunch for the next day. So, make sure to factor this into your amounts and portioning. Any money you're not spending on food during your lunch break at work is a saving. In fact, you could easily save yourself $50 a week just by bringing your own lunch.
To help you simplify the process, try downloading a meal planning app like MealBoard or Paprika. For inspiration on healthy and nutritious meals, there are also countless recipe ideas online so take some time to do your research! After all, you'll get more bang for your buck if you actually enjoy what you're eating.
2. Set a Budget
When it comes to grocery saving tips, setting a budget is key. Once you've got your meal plan sorted, working out a budget will be much easier. Don't worry about having an exact figure, but try for a limited range that doesn't vary too much. Inevitably, items will differ slightly in price based on where you shop, so there's no point being too meticulous. Besides, you may see that spending more on a certain product might result in greater value for money. Ultimately, a ballpark budget range will just help guide your selection and ensure you save money on food with a no credit check loan.
3. Stick to Your Shopping List
This tip is pretty self-explanatory, if you stick to your shopping list then you won't buy unnecessary items. The impulse to buy treats or other extras doesn't help you or your wallet. When we shop without a plan it can also easily result in food waste. How many times have you bought fresh produce only for it to end up mouldy in your crisper? While we may have good intentions buying items off our shopping list, you'll only save money on food when we plan ahead.
4. Never Shop Hungry!
This is a fatal mistake many of us have likely fallen victim to. The reality is, it's very hard to resist clever marketing when you want to eat everything in front of you. Even the strongest of us can struggle with the temptation. Yet, impulse purchases and saving just don't go in hand, so don't risk it. Do your grocery shopping after a meal or make sure you've had a snack before you even walk into the supermarket. You're much more likely to stick to your shopping list if you're full.
5. Shop Online
Many grocery stores offer online shopping and delivery as an option for their customers. This can be a very handy saving and budgeting tool (not to mention time-saving!). If you don't have the time to meal plan and make a trip to the shops, you can easily combine the two with online shopping. It's also much easier to stick to a budget when you can see how much you are spending with each item you add to your trolley. For those who still like to physically shop, you may still like to check out online offerings to help with setting a budget.
More Ways to Save Money on Food
Outside grocery shopping, what are some other ways you could save money on food? Well, there are plenty of general tips and tricks you can utilise to reduce your spending. Here are our top 3 picks:
1. Cut Back on Eating Out
We all love a good brunch at a nice little cafe, but eating out is expensive. The easiest way to save money on food is to reduce how often we eat out. That's not to say you have to stop going out for meals altogether, just try to reserve it for special occasions only.
If your social or work life can't really afford to do that, then try going for cheaper alternatives on the menu. Don't order a drink with your meal or skip dessert. If you live in a major city, chances are you've got plenty of options for cheap eats. Have a look online and take advantage of whatever cheap and tasty meals your local area may have.
2. Try Money Saving Meals
When we talk about money saving meals, we don't mean cheap fast food feeds. You can create tasty and nutritious meals on a budget right in your own home. A good place to start is Jamie Oliver's website. He has a whole range of different recipes to draw inspiration from.
Alternatively, you can save money on food when you cook with seasonable ingredients. Fresh produce is always cheaper when it's in season, so try to look for recipes that utilise whatever fruit and veg is currently in season. Similarly, avoid special or one-off ingredients that some recipes may call for. If you're only going to use something for the one recipe, it's not worth purchasing.
3. Go Meatless!
Putting aside any ethical or sustainable beliefs, reducing how much meat you eat can save you considerable money. Typically, meat is the most expensive product we purchase when it comes to food. Substituting it for proteins like beans, peas, eggs, canned fish or even peanut butter can supply you with similar nutritional benefits, minus the cost. Better yet, when you factor in grains like rice and pasta, it becomes inexpensive and easy to create tasty vegetarian meals. The more vegetarian meals you can work into your week, the more you'll save. Yet, if you're unaccustomed to meatless meals, try starting with just one or two vegetarian options a week.
Want to Know More?
Did you enjoy reading this article? For the latest in lifestyle and finance check out our blog for more information and handy tips! Jacaranda Finance is an online private lender specialising in personal loans. We provide finance to a wide range of clients to meet all kinds of needs. To find out how we may be able to help you secure financing, click here.