Home > Blog Posts > A Guide To Saving Money While Self-Isolating – Without Just Eating Vegemite Toast
A Guide To Saving Money While Self-Isolating – Without Just Eating Vegemite Toast
April 27, 2020

●

5 minute read

●
Authoritative Source
Jacaranda Team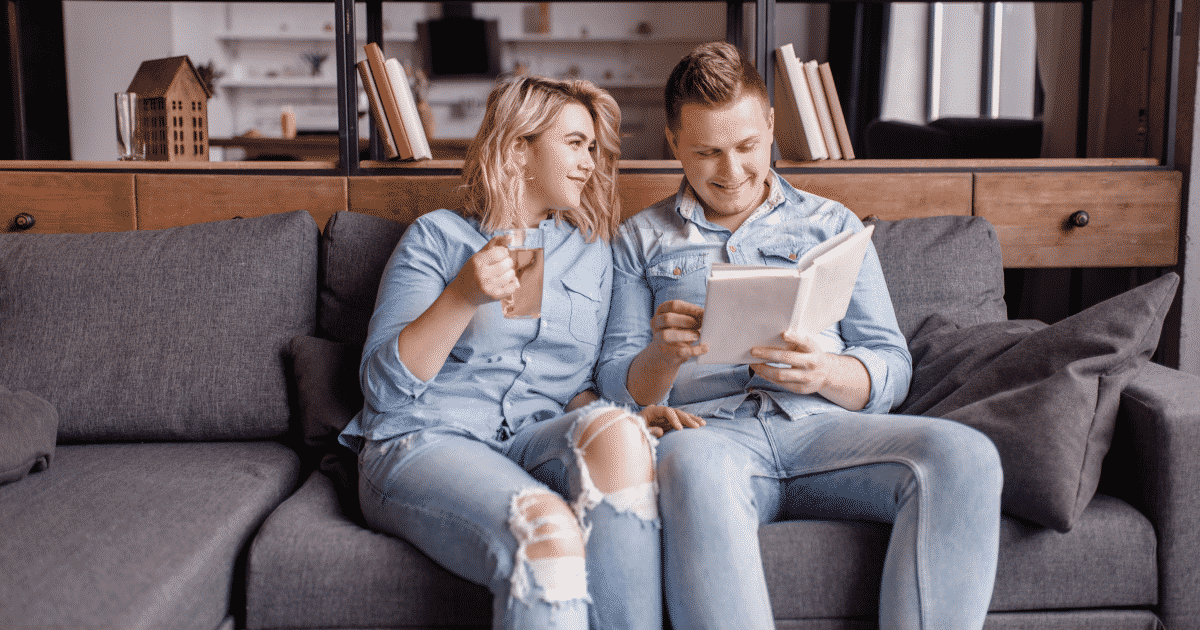 Save money while self-isolating
The number of Coronavirus cases continues to rise and the economy has already seen a significant impact.  It's for this reason that saving money while self-isolating is important. For most of us, self-isolation may have had its attractions at the start. But once you've spent a few days in your pyjamas watching Netflix, the novelty of a fortnight at home starts to wear off. Perhaps you are working from home, quarantining yourself or you have found yourself straight out jobless.
Regardless of what your situation may be, you may find you have a lot of time on your hands. During these uncertain times, it's more important than ever to work out how to cut back and save every dollar you can. Here are a few tips on how you can boost your financial situation and save money while self-isolating so that when it's all over your finances are in good shape.
Sort out your Bills
Most of us have a lot of bills and subscriptions coming in every month. With a fast-paced lifestyle it's easy to look past these expenses. However, spending some time to look over payments could pay substantial rewards. When was the last time you checked your subscriptions? You may be surprised to find that you're still paying for that "7-day free trial" App you've forgotten to cancel. All you need to do is put an hour or two aside. It may not look like much that you are cutting but over time you could potentially save thousands by cancelling unused subscriptions and finding better deals.
Start some savings
Once you've cut down on your bills and spending it's a good idea to have a sufficient amount of money in your account to handle a future crisis. Of course, now might not be the best time to actually start saving but why not get into a good habit. Learning to save now will make it easier to save when things start to get back to normal. One of the best ways to start saving is to draw up a budget. You'll be able see how much money is coming in and going out each month. Calculate your expenses and figure where you can start cutting unnecessary costs. This will allow you to manage your spending more effectively which will help you budget and save in the future.
Free Apps
If you want to turn to tech, why not try some free apps for budgeting? Mint is a great place to start. Mint offers a bunch of features to help you track and manage your money from lists of banks, credit card issuers, brokerages, lenders, and other financial institutions. It comes with a wide range of budgeting tools which categorises transactions and even alerts you when you go over your budget. If Mint is not for you, perhaps you could try Pocketguard. This app can help you find better deals on monthly services costs and can even help lower your spending! 
Reduce your credit card interest
If you're struggling to meet your repayments each month, it might be time to switch or negotiate a lower interest rate. Assessing your interest rate could be the best way to start. This could make a huge difference to the amount you're charged each month. You should also consider your card type. If you have existing debt, a balance transfer may be a suitable option. This type of card offers a low or 0% interest rate for up to 26 months, which can help you pay off your debt quicker. Just make sure to pay them off before your introductory rate expires! 
You could also consider a debt consolidation loan from Jacaranda Finance. This would combine all your existing small loans into one manageable payment. Find out more here. 
Sort out or sell your things!
Is the wardrobe overflowing or maybe you've got some furniture you've been meaning to sell but haven't had the time? This is the perfect time to make some space and make some extra cash to put towards your financial goals. The great thing about decluttering is not only does it free up some space but you can sell the things you don't need! Take some pictures of the items you don't want and sell them on sites like Facebook Marketplace, eBay, or Gumtree.
Save on food
Sometimes it can be easy to throw money at "quick" food solutions because we don't have time to figure out a better option or simply don't have time to cook. Food budgeting can be an easy way to reduce expenses without having to eat Vegemite toast for every meal. For starters, plan your meals around what's already in your kitchen. Have a bunch or overcooked vegetables? Throw them in a blender with some stock and make a soup. A little bit of creativity can go a long way. If you're stuck for inspiration the internet is full of easy 30-minute meal recipes. You may be surprised by what you could whip up.
Self-care
This ever-changing situation can cause a lot of uncertainty and stress. Financial stress can impact not only individuals and families financial well-being but also their physical and mental health. It's important to go easy on yourself and take some time for self-care which won't cost you anything. Exercising regularly can help you stay both physically and mentally healthy. With Youtube, free workout apps and countless online yoga sessions you can stay active and motivated. 
Affordable Loans at Jacaranda
If you've been left with unexpected costs and need an affordable loan, we might be able to help. At Jacaranda Finance we provide Aussies with fair and reasonable rates on personal loans. Alongside being a responsible lender we have fast application and speed outcomes. We understand that health is a priority right now, so why not apply for a loan from the comfort of your own home? When you apply for Jacaranda, you can be assured that our team won't hit you with unexpected fees or charges. We value transparency and honesty. 
Want to read more? Check out our blog on unsecured loans. Jacaranda could be the online money lender you've been searching for.