Home > Blog Posts > Save money on everyday household expenses and reap the rewards
Save money on everyday household expenses and reap the rewards
June 1, 2017

●

4 minute read

●
Authoritative Source
Daniel Wessels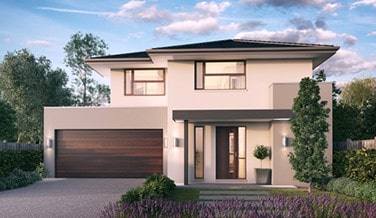 Simple ways to save money and get yourself financially fit!
Wanting to save money but struggling to meet your budget? Here are some tips on how to save money!
There are many easy ways to save money and quite often it can be as easy as changing afew habits and becoming more organised.
Contemplate things like:
Buying a coffee machine – Making a cup of coffee before you leave home instead of buying one on your way to work.
Making your lunch at home instead of buying lunch.
Inviting your friends over for dinner instead of going out for dinner.
Leave your credit card at home and only use it for emergencies. Try paying with cash and avoid paying by credit if you don't need to.
Check your bank statements and see what you're spending and what you can do without.
Have a savings partner and work as a team:
Saving money can be hard that's why budgeting can be easier with a like-minded friend so find someone who is also struggling to save and do it together whether it's your partner or a friend. Make it competitive if you want and see who can save the most!
I need help saving money!
Write a budget and track your expenses using a budget planner this way you can see where your money is going and where you can save!
Avoid retail therapy!
Although it can make you feel better at the time retail therapy is a bad idea when you are trying to save.
Find a healthy alternative to shopping your blues away like going for a walk or visiting a friend, your bank balance will thank you!
Avoid the peer pressure traps!
"Come on everyone's going!"
It can be very hard to stick to your guns when your feeling pressured into something when you are trying to save. You could always stay home and watch the footy!
If your really feeling under pressure to attend something offer to be the designated driver, this way you won't be spending on drinks and you can get home of your own accord without paying for a cab.
How to save money on food:
Write a weekly meal plan.
There are plenty of Apps you can get these days that help you plan your meals for the week and then put all the ingredients into a shopping list for you.
This will save you time and money because you won't be buying things you don't need and your weekly meals will be organised.
Try doing your grocery shopping online!
This will help you avoid impulse buying and save you time as it will be delivered to your door! No more shopping with the kids! Now wouldn't that alone change your week. You'll also be reducing plastic bag waste.
Never go grocery shopping hungry!
Always make sure you eat before heading to the grocery store, it will help you avoid making those impulse purchases because you are thinking with an irrational hungry brain.
You are more likely to make rational and sensible decisions on a full stomach.
Make double portions for dinner and freeze the remainder for those nights where you don't feel like cooking. This will help you avoid buying takeaway on the way home because you know you have meals prepared in the freezer.
Pay your bills on time
Paying your bills on time will help you save money because it will help you avoid late fees and it will also allow you to take advantage of discounts offered for paying early or ontime.
Use layby instead of credit
Using layby at stores can save money on interest on your credit card!
Many stores will offer 8 – 10 week layby's where you won't be charged any interest and you can pay off your purchase over the layby period.
Therefore helping you save money on interest that you would have had to pay on your credit card.
Shop online
Shopping online can help save money!
Many online stores don't have the overheads of the local shopping centre so they are able to offer you amazing deals on your items that local retailers can't match.
The only downside is that you have to wait for your item to be posted, however if you plan ahead and have your item arrive before you need it you won't have a problem!
Ways to save money around the house:
There are lots of ways to save money around the house, learning how to do things yourself can be a very valuable trait.
Being able to fix small problems like painting and clearing gutters, fixing fences can save money.
You will find a lot of handyman workshops at your local Bunnings store and there are endless online tutorials for almost anything these days, as long as you are willing to learn you can save money here or there!
In conclusion there are plenty of ways to save money it just takes a little bit of planning and time, but can give you great savings and rewards in the end.