Home > Blog Posts > Tips for saving on all the expenses
Tips for saving on all the expenses
November 13, 2017

●

10 minute read

●
Authoritative Source
Daniel Wessels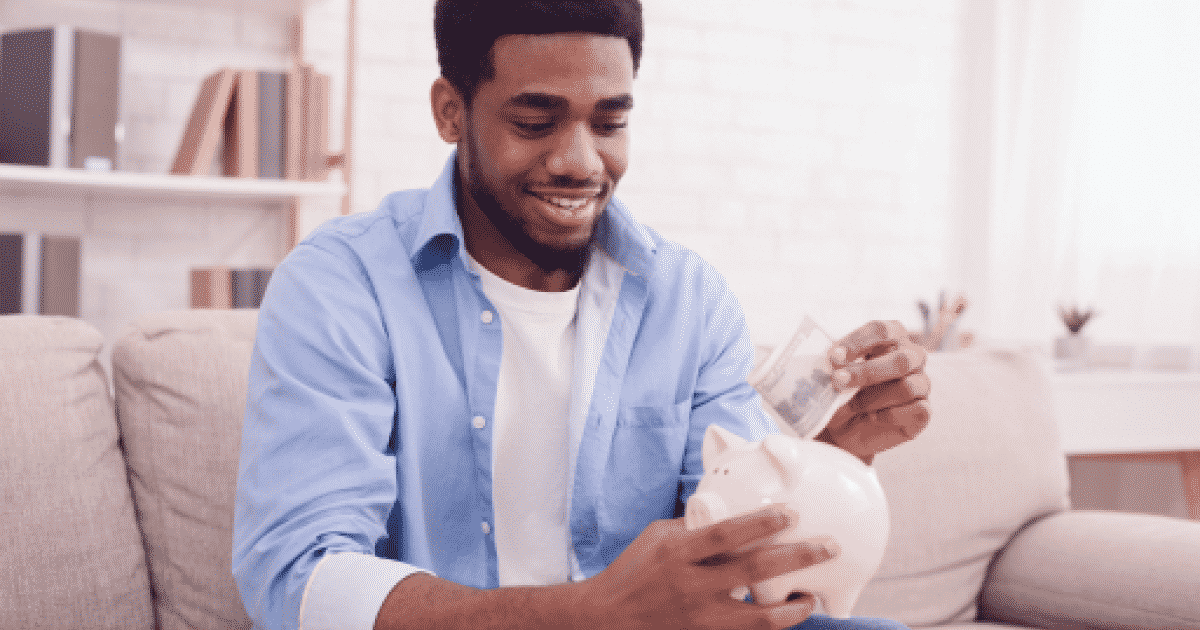 Keeping your cool going back to school: our tips for saving on all the expenses
As Christmas can be the most expensive time of year, it's a good idea to pick up all the tricks of the trade when it comes to saving on all the expenses. One large expense around this time of year normally lies around having children. It's common knowledge, even to those who don't have any yet, that kids are expensive, especially when they're on school holidays! Here are our tips for saving on all the expenses.
All the theme parks, movies, shopping trips, and lunch money we give our kids just to keep them entertained and keep ourselves from going crazy, can add up and make for one expensive summer break. Then you throw in a few Christmas presents,the cost of any travel you do, the cost of all the food and most importantly the alcohol you need to get through another family Christmas. Holidays as a parent, there are costs to consider, you might even begin to feel the need to throw your wallet away as it's just holding air by the end of the holidays. Get quick loans from Jacaranda if you need funds urgently.
It doesn't stop there, folks. Just as you begin to take your sigh of relief as the kids are going back to school, the thought of new uniforms, text books, stationery and school fees forces the air right back into you as you gasp with terror.
"Whose idea was it to have kids?" you may be thinking, but try not to panic. It can be a very stressful time, which is why we've put together a few tips for saving on all the expenses to help ease any throbbing headaches you may be experiencing.
What expenses should I be saving for?
The first of our tips for saving on all the expenses of going back to school costs is knowing exactly what those costs are. The most damaging expenses that parents face at the start of each year includes:
Textbooks
Stationery
Uniforms
School fees and contributions
Extra-curricular activities
Transport to and from school (whether it be bus money, or petrol costs)
So, while you may gain the peace and quiet while the kids are back at school, it comes with a price tag of an arm and a leg.
Tips for saving on all the expenses going back to school.
As these expenses are quite unavoidable. Unless you want to send your kids to school in a paper bag and have them write on cardboard, there are a few life hacks that you can put to good use when it comes to saving those dollars. Some of these tips for saving on all the expenses include:
Check what you already have-search through everything at home and collect all the books and stationery that you already have, this way you're not buying things you don't need.
Only buy the essentials – you don't need to buy a uniform for every day of the week. Even if it means doing a couple of extras loads of washing, you only need to buy 2 or 3 to see your child through the week.
Spread out the costs – there's no need to buy all the winter clothes right at the start of the year as it's unlikely your child will need a jumper when it's 30 degrees. Put off buying any unnecessary items until they're needed, this way you won't have to fork out bulk money for things that will sit in the cupboard for 6 months. If you need money to buy items and are on Centrelink income, get centrelink bad credit loans.
Buy big clothes – this doesn't mean to drown your kids in giant clothing, however it can be quite economical to buy shoes and clothes that are half a size or a size too big. Kids grow ridiculously fast so it wont be long before they start to outgrow everything, buying things a little too big will hopefully make them last longer.
Buy second hand – second-hand uniforms and second-hand text books are a great way to save money. There's nothing wrong with buying something pre-loved for your kids, the chances are they're not going to take great care of it anyway so you might has well save a few dollars for yourself. If you've got a couple of kids it's always a good idea to keep the older one's uniforms to hand down to the youngsters.
Go shopping without the kids – children have a special talent in guilting their parents into buying them things they don't need. Unless it's vital they be there, try and do all your grocery and other shopping without them so there's no chance you'll give in to their tricks.
Label EVERYTHING – literally everything. Hats, back packs, all uniforms, water bottles, pencil cases, swimmers, text books; literally anything that your kids take to school should be labelled as they tend to lose things. This way there's a good chance they'll be returned to you and you won't need to pay for replacements.
Don't buy branded stationery – it is always the first thing to get torn or stepped on so forget about Smiggle and Typo and just pop into your local supermarket. Books and pens don't need to be fancy, they just need to get the job done so don't waste money on expensive supplies.
Talk to other parents – When looking for tips for saving on all the expenses it's always a good idea to try and get to know other parents with kids at your school. You never know what little tricks other parents might know and if they have older kids you may be able to score your kids some hand-me-downs!
These are 9 easy to master tips for saving on all the expenses to maximise your back-to-school budget. Don't let money stress get in the way of your child's education or your peace and quiet while they're out getting that education.
Tips for saving on all the expenses throughout the school year.
Once all the initial purchases are made, you've then got to keep up with the ongoing costs, such as transport to and from school, extra-curricular activities and school lunches. It seems never-ending, doesn't it? One day, when your kids are out in the real world, earning their own money, they'll get you back (at least they better). Patience is key!
Saving on school lunches is really easy! Basically, all it involves is things like making tuck-shop an occasional treat or reward for good behaviour, planning your lunches for the week so you only need to make one trip to the supermarket, keep an eye on catalogues for good deals on lunch items and make meals in bulk if you can. Again, make sure to use cheap but good quality containers and label everything!
When it comes to the cost of transport to and from school, whether you're doing the driving or your kids are getting the bus, there are substantial costs involved. When you add up all the bus money you hand your kids, or all the dollars you use to fill you tank over the school year, it can be quite scary.
If your child is catching public transport to school, make sure you apply for a concession card so they get cheaper fares. Concession cards generally offer half price rides for children! Some schools even have a dedicated school bus service so it's a good idea to contact your school and figure out the best option for your kids.
If you're a true super mum (or dad) and you do the school drop-off and pick-up everyday then firstly, hats off to you, and secondly, here are some tips on how to save on fuel:
Rewards cards – invest in either a petrol rewards card or a credit card. For example, a Shell Card or Caltex Star Card will offer you great discounts of up to 6 cents per litre, and then some credit cards (e.g. American Express) will offer you discounts on fuel and further rewards such as frequent flyer points, cash back from points, and gift cards. These are great because you can save on fuel and get other bonuses for yourself as well.
Supermarket discount vouchers – naturally, while the kids are at school, you'll find a second home at the supermarket. Make sure you keep all your recepts as they'll generally offer you 4-6cents off each litre of petrol.
Drive smart – this includes:
Closing the windows on the motorway to prevent "dragging" from the wind
Remove roof racks when not needed to lighten the weight of the car
Don't carry any other unnecessary weight (children are classed as necessary, sorry)
Accelerate smoothly
Turn the air-conditioner off when it's not needed
Stick to the speed limit (this is also required by law)
Check your tyre pressure regularly (every fortnight or so)
Implementing these A-grade life hacks won't necessarily make the daily school drive any less painful, but they will definitely help you save money as you dedicate your life to being a good parent.
Tips on saving for all the expenses while traveling with kids
Now that you've got all the necessary 'fixed' expenses covered, semester break rolls around and you're about due for a family holiday. Obviously, this is not a mandatory thing that all parents must do, but if you are willing and able then here are some tips on how to travel cheap with your kids. Ensure you now the difference between fixed and variable.
Search for deals – whether you know exactly where you want to go or you just want somewhere cheap, keep an eye out for specials on flights, accommodation and package deals so you can save as much as you can.
Travel off-peak – this can be difficult as school holidays are normally peak times, but the middle of the year can be a cheap time to travel unless you're wanting to go to the snow. Or perhaps if you're wanting to venture overseas, travel to places that are in their off season.
Take advantage of last minute deals – many flight and hotel website offer awesome last-minute specials so make sure you keep an eye out for these so you can add a little value to your trip without those crazy expenses
Be budget conscious – this includes booking activities in advance, reserving rooms with a kitchen so you don't always have to eat out, paying cash when you can so you can keep track of your spending and avoid credit card fees, giving your kids their own allowance so you're not forking out cash all the time, this will also hopefully get them to think twice about what they spend it on, and taking public transport as much as possible instead of taxis or Ubers.
While holidays can be fun and relaxing, they can sometimes become quite stressful when you go with your children and also costly! Find some cheap holiday deals here. This can be for a number of reasons, money being one of them (the kids being another). If you follow these simple tips then you should be able to set yourself up for a lovely time away with your family.
What can I do to help my children appreciate money?
Another great way to help yourself save money throughout the school year is to educate your children on the importance of being money conscious. Young children especially can tend to be rather demanding when it comes to finding things they like, this is because they don't have much of a concept of money and it's worth. It's up to you to start teaching your kids about money so they can get a better understanding of how to handle money and spend it wisely.
Make sure they know about what it's like to work hard for money by giving them tasks to do around the house and pay them for it (e.g. mow the lawn, do the ironing), and teach them about how much things cost so they can develop more of an appreciation for the things you give them. This should hopefully get them off your case a little about buying them the new edition of X-Box every time one comes out.
Do you have bad credit? If so, you may think this would prevent you from receiving a loan from Jacaranda Finance. We encourage you to apply for a bad credit loan because we help people every day receive funding who think their credit is bad.
Savings and loans: what are my options?
These are just a few ideas on how to make the school year go by a little more smoothly by saving on all those expenses. There are some other options available such as applying for Government benefits (Textbook and Resource Allowance, School Transport Assistance, ABSTUDY), or you could apply for an easy short-term personal loan with Jacaranda Finance. That way, you can get all the bulk payments out of the way without hassle and give yourself a little bit of breathing room while you pay off your loan.
For any questions about our back-to-school money saving ideas, or if you want to enquire about how one of our personal loans can help you, give one of our lovely customer service attendants a call and they'll be happy to help!