Home > Blog Posts > 4 Ways To Stop The Transmission Of Coronavirus and Help Your Community
4 Ways To Stop The Transmission Of Coronavirus and Help Your Community
April 10, 2020

●

5 minute read

●
Authoritative Source
Jacaranda Team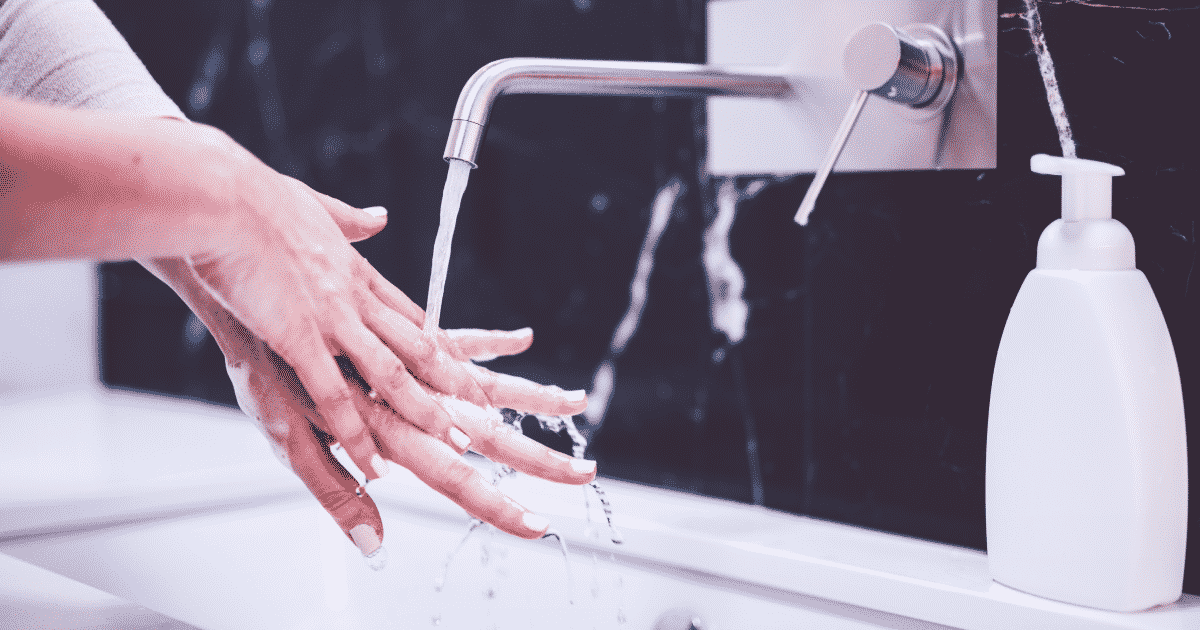 Now's not the time to panic
With coronavirus fear seemingly taking over our news feeds, it's hard not to panic. But try not to stress too much, there's a few ways we can stay strong and support our community. Jacaranda has put together a guide on what you should know how to stop the transmission of Coronavirus. So, let's get started!
How Coronavirus spreads
First off, it's important to understand how this virus spreads. The illness is still being assessed on how it carries from person to person but similar viruses tend to spread via cough and sneeze droplets. When an infected person coughs or sneezes, they release droplets of saliva or mucus which disperses in the air or onto a surface. Studies show that these droplets can hang around in the air for at least 3 hours. This is how they come into direct contact with other people and can infect those who touch infected surfaces and then touch their eyes, noses or mouth. 
New studies suggest coronavirus can survive on cardboard for up to 14 hours and plastic and stainless steel for up to three days. As a result, transmission of the disease is of particular concern on transport. Droplets containing the coronavirus could easily pass between passengers on surfaces such as seats or armrests.
The time between when a person is exposed to the virus and when symptoms first appear is typically 5 to 6 days however it can range from 2 to 14 days. For this reason, people who might have been in contact with a confirmed case are being asked to self-isolate for 14 days to stop the spread. The most concerning aspect of this is that people are continuing to spread the virus before they have been confirmed positive, since their symptoms have not developed yet.
What are the symptoms?
While many have heard that a cough, fever, shortness of breath and fatigue can be signs of COVID-19, the conditions symptoms can also include a runny and stuffy nose, sore throat, headache, muscle pain, diarrhoea, nausea, and vomiting.
What do I do if I've come into contact with a person with COVID-19?
If you've come into contact with a person with confirmed COVID-19, don't stress. Get in contact with your local public health department and ask for their advice. You will need to isolate yourself for 14 days, monitor your health, and report any symptoms. 
How to stop the transmission of Coronavirus
1. Practise good hygiene
You should wash your hands frequently with soap and water for about 20 to 30 seconds. Make sure to do this before and after eating and after going to the toilet. If water is not available, using hand sanitisers with at least 60% alcohol is a great option. Although you may not be infected it's best to always cover your mouth and nose when coughing and sneezing by using a tissue or coughing into your elbow. Make sure to always dispose of used tissues into a bin immediately and wash your hands afterwards.
It can be difficult to avoid touching contaminated surfaces such as door handles, stair rails, elevator buttons or public touch-screens. So our advice is: keep up with sanitising your hands after touching these surfaces.
2. Be safe with your groceries 
The coronavirus has confined many of us to our homes. This means only trips out for the absolute necessities: pharmacy, grocery runs, and doctors appointments. Although these places are vital, they could become a perfect breeding ground for the coronavirus. Every item in these stores has been handled by numerous people who could potentially be sick. The best advice is wash your hands often and sanitise the items you have purchased to reduce your chances of catching anything.
3. Social Distance
Person-to-person spread of coronavirus generally occurs between people who are in close contact with one another. A close contact is someone who has been face to face for at least 15 minutes or has been in the same space for at least 2 hours with a person. Social distancing can help slow the spread of the virus within its population. It's advised to practise social distancing which means any interactions outside of your household should ensure you maintain 1.5m between yourself and others. Wondering how much 1.5 meters is? It's about the length of a shopping trolly. 
4. Stay at home!
It is clear that to prevent the coronavirus from spreading, we must all take part in this. If you want to help your community out and your loved ones, self-isolating is the best option. Try and avoid any social activities or gatherings and reduce the amount of time you attend the shops. With that in mind, you should not visit people in aged care or other residential care facilities, or people in hospitals.
It can be hard  staying at home especially with entertaining kids so why not get creative? It's time to utilise technology to catch up with friends on video chat. Why not play some backyard sports or try out that hobby you've been considering taking up?
All of these steps are extremely important to flatten the curve and to stop the transmission of Coronavirus.
How can Jacaranda help
The coronavirus has left many in financial uncertainty and strapped for cash. While many Australians wait for the effects of the newly-passed economic stimulus plan, you might be wondering how to cover your expenses. 
At Jacaranda we are here to help when things don't go to plan. We offer personal loans that are fast, simple and 100% online. We understand that health is a priority right now so why not apply from the comfort of your own home? Our cash loans range from $300 to $10,000, where you can choose between a repayment period of 12-24 months. Let us help you. 
Wondering if you're still eligible while you're on Centrelink? Check out our how it works page for more information!