Home > Blog Posts > Tax Return: Car expenses have changed what can I claim?
Tax Return: Car expenses have changed what can I claim?
June 1, 2017

●

6 minute read

●
Authoritative Source
Jacaranda Team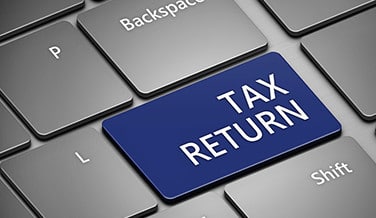 Well, it's the end of another financial year and you know what that means – it's time to do your taxes! But before you start freaking out, take a deep breath and keep reading because we're here to help. We know that when it comes to tax returns, knowing what and how to claim car expenses can be tricky. The number of rules and regulations determining what you can or can't include in your tax declaration is enough to cause anyone a headache. So, to help you get things right, here's everything you need to know about tax returns on a car ahead of lodging your tax return online this Australian tax year.
What You Can Claim on Tax Returns
So, to get started, what exactly can you claim on your tax return? Well, to claim car expenses as a deduction, you have to be using your vehicle for work-related purposes. This vehicle also has to be car, so if you use a motorcycle, a utility truck, minivan or anything with a capacity over one tonne, unfortunately, it won't be accepted.
If you use someone else's car, like your manager's, then you can only claim costs that you directly pay for – like fuel. According to the Australian Taxation Office (ATO), you can claim a deduction for car expenses if you:
Use your car as part of your work duties
Attend any work-related meetings or conferences outside your normal workplace
Travel between two separate workplaces
Travel between your normal workplace and an alternative workplace
There are two ways you can claim car expenses on tax returns: the cents per kilometre and logbook methods. We'll go into more detail about both of these further down, so just hang onto those terms for a minute!
What You Can't Claim on Tax Returns
While you may think you know what you can claim, there are a few other important things to note. For starters, a common mistake people tend to make with their tax returns is including their daily journey between home and work as part of their car expenses. Unfortunately, you cannot claim this as a deduction unless you carry bulky work equipment (e.g. a ladder or musical instrument) that you cannot leave at your work and is required for your job.
You also cannot claim any deductions for your car expenses if:
Your travel is partly private (you can only claim the work-related portion);
Some of your car expenses have been salary sacrificed; or,
Your employed has reimbursed you for the costs.
If your employer reimburses you for car expenses, these payments are considered assessable income. Consequently, they will need to be listed under the 'Allowances' section of your tax return.
How to Calculate Car Expenses for Taxes
Now you may be wondering, how much car expenses can I claim? Well, it all depends on which method you decide to go with! As mentioned, you can choose one of the following two methods to calculate your car expenses tax return:
Cents per kilometre method;
Logbook method.
That's it! The 'one-third of actual expenses' and '12% of original value' methods are no longer accepted from 1 July 2015.
Should you need to claim expenses for more than one car, you can use different methods for each if you'd prefer. It's also okay for you to switch between methods for different financial years for the same car.
Cents Per Kilometre Method
Although it may sound complicated, the cents per kilometre method is pretty straightforward for tax returns. Basically, under this method your claim is based on a single rate of 68 cents per kilometre (from 1 July 2018, see the ATO website for rates each financial year). So all you need to do is keep track of how many kilometres you've travelled for work throughout the year and times them by the rate.
Other important things to note about this method:
You can only claim a maximum of 5,000 business kilometres per car;
You might have to provide written evidence of your calculations (so keep a record);
If the car is jointly owned, both of you can claim up to a maximum of 5,000 business kilometres each.
Cents Per Kilometre Example
Having trouble seeing how you'd work this out for your tax returns? Don't stress. It's actually quite simple!
Let's pretend you've made 4 work-related trips each day throughout the year, driving approximately 19km each time. That means you would calculate:
19 km x 5 days = 95 km per week
95 km x 48 weeks (assuming you have 4 weeks leave each year) = 4,560 km
4,560 km x $0.68 = $3,100.80
So, you can claim a total of $3,100.80 for car expenses in your tax return this year.
Logbook Method
If the cents per kilometre method doesn't sound right for you, then you can try using the logbook method for tax returns. Under this technique, your claim is based on the business-use percentage of your car expenses. This includes running costs and decline in value but not capital costs (e.g. purchase price of the car or improvements).
To calculate how much you can claim, you'll need to record the odometer readings for the logbook period, which is a minimum of 12 continuous weeks. Once you've completed your logbook, you can work out your business-use percentage. This ratio or percentage split is the time spent between work and personal driving and is what you will be claiming.
Other key things to know when using this method:
Fuel and oil costs can be claimed through actual receipts or estimations based on odometer records that show readings from the start and the end of the period you had the car during the year;
All other expenses for the car will need written evidence.
Logbook Example
It can sound a bit complex, so let's break it down! Say you kept a logbook for 12 weeks, recording both your work and personal trips. After these 12 weeks, it works out you've traveled 1000 km in total and 850 km for work-related purposes:
770 km divided by 100km = 77%
You then add up the receipts for your car expenses that year, which total $6,960, and multiply this by your work-related percentage:
This means you can claim a total of $5,359.20 worth of deductions for car expenses in your tax return this year. Simple as that!
What's the Deal With Owned & Leased Cars?
It doesn't matter if you own, lease or hire a car, you can still use either of the above methods to work out your deduction for car expenses. The only instance where you can't make a claim is if the car is owned or leased by someone else, such as your employer. That said, if you were made the owner or lessee of the car by this person, you are still eligible to claim expenses even if you're not technically the registered owner. Sounds a bit confusing, but hear us out. You can apply for quick cash loans through Jacaranda Finance.
Say your dad gave you a car and, although it was registered in his name, you used it as your own and paid for all its expenses. The ATO would allow you to claim work-related expenses for the vehicle as you are still the primary driver in this case.
Can I Lodge My Tax Return Online?
You certainly can! When it comes to tax filing, one of the quickest ways to lodge your tax return is by filling it out yourself and lodging it with the ATO through their website at www.ato.gov.au. If taxes are not really your thing and you would like a professional opinion on how to do your tax return or you just want someone to do it for you it might be best that you contact a tax return accountant for advice.
Looking for More Helpful Tips?
If you enjoyed reading this article and would like to know more, check out our blog!
Jacaranda Finance is an online private lender that specialises in fast loans. We can provide finance to a range of people and offer other useful information on finance and lifestyle topics in our blog. To find out more about what we do, click here!
Want to teach your kids about money? Jacaranda has the tips and tricks you need to read…
Want to know more about secured loans?
Find out how to make your Centrelink income work for you!