Home > Blog Posts > Teaching Kids About Money – It's Not As Hard As You'd Think!
Teaching Kids About Money – It's Not As Hard As You'd Think!
June 1, 2017

●

6 minute read

●
Authoritative Source
Daniel Wessels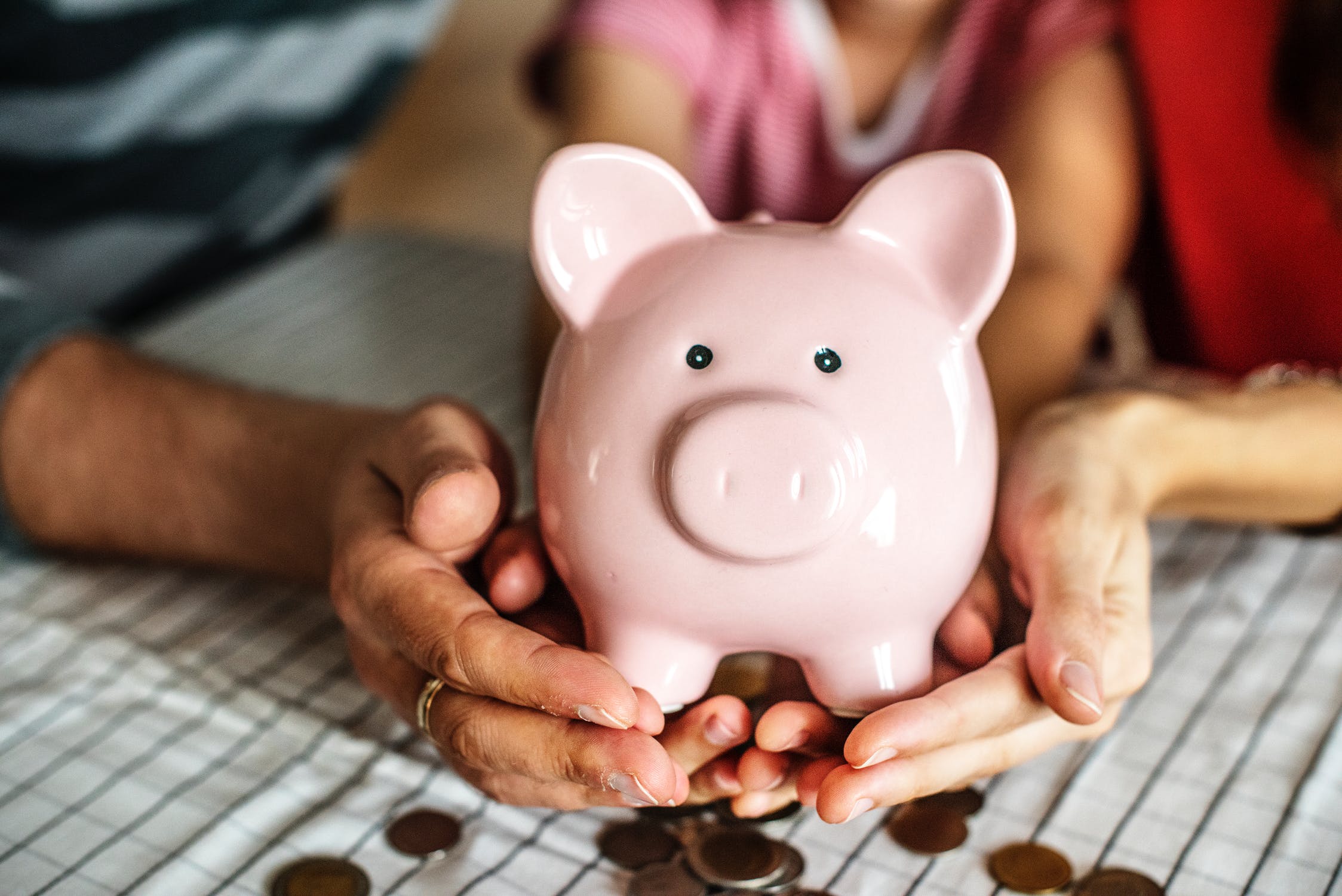 Teaching kids about money is an important step in preparing them for the future financial challenges of adulthood. Inevitably, investing the time now to teach children about money can help change whether they grow to be good savers or spenders.
So, when should you do it?
There is no right time when it comes to teaching kids about money, however primary school is often a good time to start as they can learn the value of money through chores etc. Here are some of our tips on how to teach children about money.
Responsible Saving
If you want your children to grow into savvy money managers you need to teach them the importance of savings and responsible spending. Start by explaining the concept of earning and saving money to your child through chores and pocket money. You can then guide them to make savings goals. Say they may want to buy something special, like a new toy or game, you can encourage them to put pocket money away each week to work towards the purchase.
Another good tool for teaching kids about money is to use visual aides such as charts to show how their money is increasing each week. Or, if you want to get them acquainted with digital money, allow them to see the balance in a bank account. Some banks have apps for teaching kids about money. You should check out the Commonwealth Bank App as an example and compare it to others to see what works best for your children.
If you don't think they're quite ready for the real deal, try introducing the concept of saving through play money. You can pay your children with "family money" a fake currency they can use to pay for things around the house. At the end of the week they can cash it in for real money or put it in the bank on banking day. Your children could even have a wallet to keep their money in and you can set up a shop front in the house for them to buy things.
This game is an excellent way to teach younger children the importance of saving in their early development years.
Banking Requirements for Children
If you want to introduce your kids to banking, most banks will require they're over 13 years of age before they can manage their own money. Children under 13 require a parent set up their account and have joint ownership of that account. You may wish to consider depositing their pocket money into this account to get your kids used to invisible money and online banking.
Teaching Children About Invisible Money
How money works can be very confusing for kids, especially when they see us using credit or debit cards instead of physical cash. Invisible money is increasingly the way of the future, as society transitions away from cash for the convenience of digital banking. Talk to your kids about how you go to work for money and that money is put into your bank account or debit account. Explain how you then use that money to pay for things like groceries and bills with your card. Making these clear associations early on will help prepare them for dealing with their own pay in future.
When to Start the Conversation
The best way to go about teaching kids the value of money is through real life situations. These examples will help them clearly understand where and how money is earned. These are some typical instances where you could start a conversation with your kids:
Using the ATM
When you need to use an ATM, take your kids with you. There you can explain to your child that the ATM is not just a hole in the wall where money comes out. When you take money out of the ATM it is taken from your bank account, meaning you'll have less there to spend later.
Buying Groceries
The supermarket is a great learning curve for children when it comes to purchasing items. Make a point of explaining how individual products are priced and why you can get cheaper or more expensive versions of them. This is a great space to show your kids how to shop around and look for good deals. Have them pick out their favourite brand and compare the differences between it and the cheaper alternatives.
Paying Bills
Paying bills can be another way to teach your kids about money. Whether you pay your bills online, via the phone or at the post office this presents a great learning opportunity for your children to see how bills are paid and processed. Take them along with you and explain how companies formulate bills for their services. Who knows? Maybe having a look at the water bill will make them think twice when they leave the tap on.
Creating a Budget
Budgeting can be a great way to illustrate the big financial picture to your kids. By explaining how much money your family has to spend every week and how this money is spent, your kids will better understand the costs of family life and how much can be saved for other things.
This can show them why we so often say "No that is too expensive" and may even give you a reprieve from the pester power that so often happens in the supermarket.
Teaching kids about money and how much money you have each week and why it is important to stick to the budget is very instrumental in their financial education. Do you need a centrelink loan because you are on Centrelink income and cannot wait until your next pay date? If so apply for a loan from Jacaranda Finance today.
Navigating 'Pocket Money'
The best way to teach money management to children is through giving it to them. Allowing them to physically handle their own funds, either literally or online, is the best way to help them understand its purpose. How much you pay and what jobs will warrant this payment is entirely up to you. Here are some tips to help:
Establish 'Paid Jobs'
To start you'll want to establish which jobs your kids will need to complete to earn their pocket money. Chores like vacuuming, folding laundry, or mowing the lawn you may wish to include as paid jobs while smaller tasks like setting the dinner table are unpaid. Usually more complex or big chores are a good choice for payment as they require more effort and attention to detail. Attributes you ultimately want to be rewarding.
Higher Payments for Higher Quality
To ensure your kids complete their paid jobs properly, you could reward more effort with higher payments. Think of it as a lesson in quality, the more time and detail they invest in a job the more gratifying the outcome.
Piggy Banks or Bank Accounts?
Piggy banks are a fun way to get children into saving but the older they get the more impractical it will become. With the way the world is now, they will eventually need a bank account of their own. Fortunately, when they are younger you can usually limit the amount of access they have to their account. Deciding when to open an account for your child should be something you discuss with your partner and kids beforehand. If you have bad credit, apply for bad credit centrelink loans when you are on Centrelink.
Chat With Other Parents
Finally, make sure you talk to other parents. Often the best ideas can come from those who are or have been in the same position. Ask them what jobs they paid their kids for, how much they pay, and so on. This insight might offer up some useful tools!
Putting These Tips Into Practice
In conclusion the key to financially savvy adults is teaching kids about money and the skills of money management and budgeting. These will be lifelong skills for them and will help them to reach financial stability in the future! For people who need fast funds, they should apply for a quick cash loan.
For more information, check out the MoneySmart website for other useful tips.