Home > Blog Posts > Free things to do with kids this summer in Australia: the tired parent's guide
Free things to do with kids this summer in Australia: the tired parent's guide
December 8, 2017

●

10 minute read

●
Authoritative Source
Jacaranda Team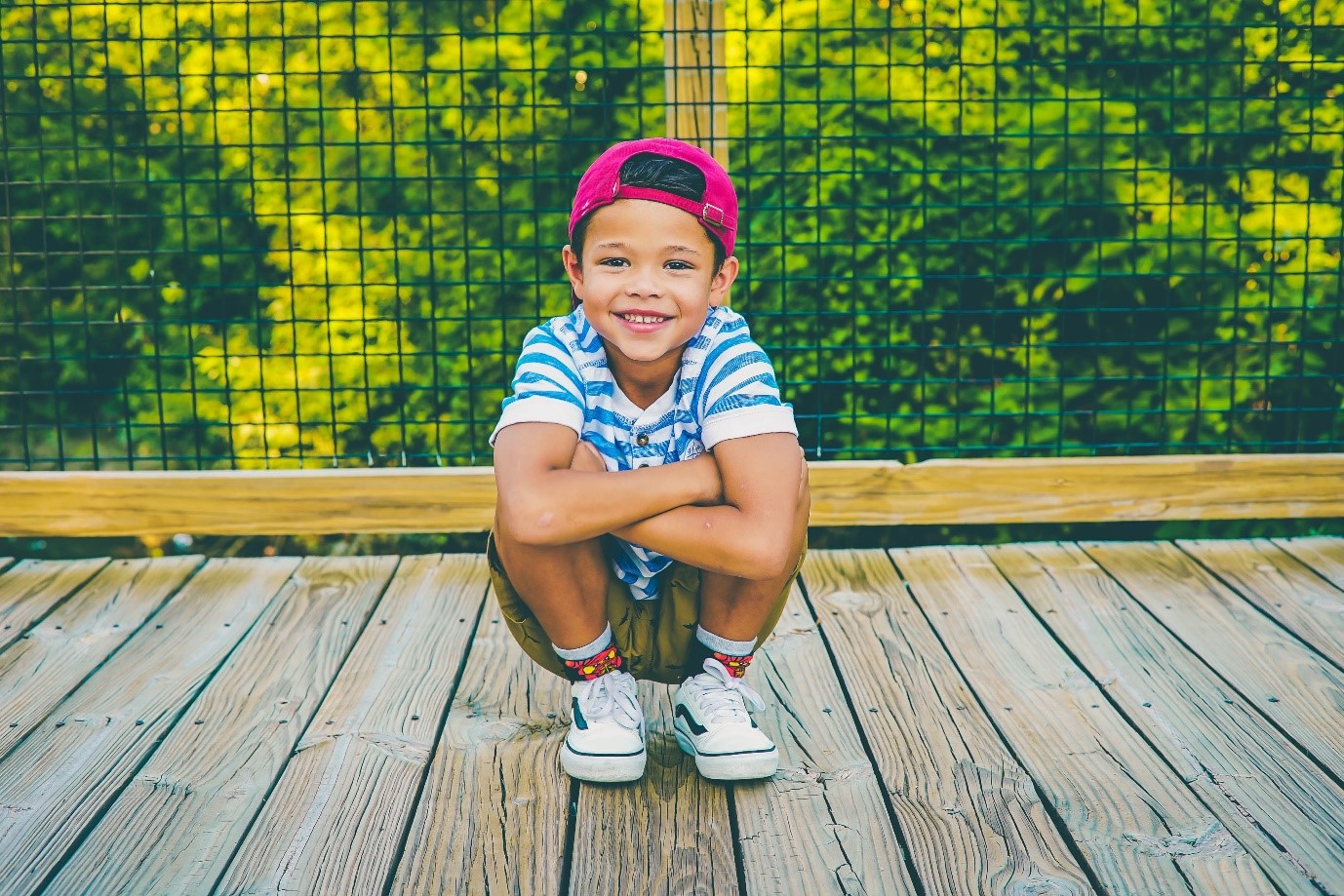 Summer is here! While children rejoice, tired, working parents everywhere rack their brains to find ways to entertain their overactive kids. Summer is supposed to be fun! While you want your kids to have a good time, fun and cheap activities can be difficult to think up. Between juggling work and parenting, now you also have to be the idea generator? That's hardly fair. Don't worry, we've got you covered with things to do with kids this summer! We've even broken our list down to fun things to do with kids this summer in different parts of Australia.
Australia is an amazing country with tons to do and see during the schoolies. You don't even have to break the bank to find things to do this summer. Read on for our list and plan your summer in no time.
If you need a quick loan in order to enjoy your getaway with the kids, get a payday loan online today through Jacaranda Finance.
QUEENSLAND
Explore Mount Tamborine
This is a great whole-day activity for the family who loves to be outdoors or wants to get fit. Instead of plopping your kids in front of the TV all day, take them to this mountain village. If hikes are too mainstream or if you want to try something a bit more adventurous with your kids you can head to Thunderbird Park. While this isn't free unless your kids are under 4 years of age, it's a valuable learning experience. Kids get to learn about archaeology and try their hand at it. You get to keep whatever you find, as long as it fits in the bucket provided. So, don't expect to bring home a complete dino fossil, but maybe a piece of bone that your child can show off at school next semester! People who need quick cash loans apply for them at Jacaranda Finance because we have a quick decision on loan acceptance.
The activities don't stop when the sun sets because you can catch the sunset or go stargazing. Pack an evening picnic and head to The Knoll for some spectacular views of the horizon. Just remember to take your trash with you when you leave!
Burleigh Heads National Park
Speaking of picnics, the Burleigh Heads National Park is an excellent example of fun things to do with kids this summer. Relax on the grass, dip your toes in the water or send your kids on an i-spy scavenger hunt for some of the popular animals. Just make sure you've taught them not to get too cuddly with these animals because Burleigh Heads National Park is home to water dragons, other slithery lizards, eagles and their feathered friends. Here is a reminder that if you need loan bad credit, Jacaranda Finance will consider your loan application.
Tallebudgera Creek
If you're sick of the hustle and bustle of city life, maybe you just want to get away from it all and go somewhere quiet. Peaceful things to do with kids this summer include a visit to the Tallebudgera Creek. The calm waters of this creek empty out into the Coral Sea so not only is it beautifully blue, it's mild enough for kids of all ages. The beach is small but it does offer a lot of shade. Older kids can go kayaking while parents can unwind and de-stress with a picnic feast.
Natural Bridge at Springbrook
Springbrook National Park is one of Queensland's best natural wonders. With an underground waterfall, this is a prime example of new things to do with kids this summer. Although the trails here are not pram-friendly, they are pretty mild in difficulty so toddlers can navigate it without too much effort. Strap your infants to yourself and get a quick workout with a marvellous view as your reward.
Glow Worms
One of the best attractions in Springbrook National Park is its glow worm cave. The trail leads right to it! Stargazing during the day? What a treat for your kids! In Queensland, you don't have to go far to find fun things to do with kids this summer.
A trip to the botanic gardens
There are many Botanic Gardens in Queensland, including the Botanic Garden in Brisbane City, one at Mount Coot-tha and the Gold Coast Regional Botanic Garden! Several have rose gardens, sensory gardens and playgrounds that your kids could spend hours at! The Gold Coast Regional Botanic Gardens even has a butterfly garden and a space dedicated for your four-legged family member to run free. With something for everyone, plan your trip to your closest botanic garden today. You need a vehicle to get to the botanic garden. If you don't have one, you can get a loan for car here at Jacaranda.
Beaches galore
Queensland has TONS of beautiful, white sandy beaches. It's no wonder that beach days are one of the most popular Australian past times. Pack some sandwiches, water and sunscreen and you've got a fun filled day frolicking in the water, building sand castles and picking up pretty shells. Just be sure to only swim in designated areas and stay on a guarded beach for the best level of safety. The Currumbin Rock Pools are another well-kept secret beach spot perfect for families.
Broadwater Parklands
Are theme parks too expensive? The Broadwater Parklands is a free theme park! All the fun and none of the financial hardship. Between the jumping pillow, public pool, giant playground and beach with calm water, your kids will be spoilt for choice all day long!
NEW SOUTH WALES
The Ellenborough Falls
This single drop waterfall is best seen in the summer when it's at full strength because it's truly breath-taking. It's not the most popular waterfall in New South Wales, but it should be! Surrounded by lush greenery and peaceful calm is an example of fun things to do with kids this summer. Within the Bulga Plateau at Elands, kids and parents get to go on a series of walks or hikes. If you want to see the top and the bottom of the falls, there a hike that does just that! It does take an hour though, so pack snacks! At the end of the trip, treat yourself to a nice picnic with some of the best views New South Wales has to offer!
Blue Mountains/Three Sisters
Nestled within the expansive Blue Mountains National Park, the Three Sisters are a rock formation that draws large national and international crowds. It's such a fun thing to do with kids this summer and it's educational! Named after an Aboriginal folktale about the predicament of 3 sisters who were turned to stone, the 3 of rock formations were really formed by erosion over the course of hundreds of thousands of years. Although it's best viewed from the lookout at Echo Point, you can make them out from many places in the Blue Mountains. Even if you've been before, the Three Sisters take on a different look at different times of the day, and reach over 922m above sea level at their highest point! There's always something new to see or discover with your kids at the Blue Mountains National Park.
The Mereweather Beach Ocean Baths
The New South Wales coastline is gorgeous in its own right. The Mereweather Beach has just been newly renovated and not only are the Ocean Baths beautiful, they're the largest pools in the Southern Hemisphere. There are two large pools, one deep main pool and a shallower pool for kids. But not to worry, despite their size, they're well-patrolled by lifeguards to ensure safety.
The Kiama Blowhole
his is an example of exhilarating things to do with kids this summer! As the world's largest marine blowhole, the Kiama Blowhole spews out massive volumes of water as high as 25 meters in the air! Don't worry about getting drenched because there's a specially-built viewing platform near the blowhole.
The Newcastle Memorial Walk
This walk might be the perfect dose of healthy and educational. With tons of information on Australian history, this walk can help your kids keep tone up their mental agility while on holiday. There are also panoramic views of the southern Australian coastline. If you're lucky, visitors can usually see migrating whales or dolphins passing by.
The Dorrigo National Park
Waterfalls galore! It's hard to believe that this tropical paradise is in Australia. With an extensive collection of birds and other critters, the Dorrigo National Park is an excellent day trip for those in New South Wales. The park's Skywalk platform takes visitors on a journey over the trees and rewards those who persevere with a breathtaking view. You could also Throw in plenty of idyllic spots for picnics and it's easy to get lost for a day here.
Stargazing at Parkes
You can see some of the most spectacular star gazing scenes in Australia. Unfortunately, they're usually affected by the bright city lights! We can't always be driving out into the country just to catch a glimpse of the night sky. That's where The Dish comes in! Located in Parkes, it's a popular site for families to go stargazing. See how many astrological features you can spot!
WESTERN AUSTRALIA
Penguin Island
A short ferry ride away from the mainland, Penguin island is an excellent treat for your kids. Their most popular attraction is the tiniest penguin in the world. Between the dolphins, sea lions, stingrays and marine birds, there's something for everyone here! The best part is the entry is free!
Lesmurdie Falls
Nestled within the Lesmurdie Falls National Park, the Lesmurdie Falls are one of many spectacular waterfalls. A short 2-kilometre walk will take you from the top of the falls to the bottom. After all that exercising, relax with coffee and lunch at the nearby Kalamunda Village.
Rottnest Island
Located in the beautiful and magnificent Indian Ocean, this island is the best place to swim with fishes, snorkel, surf and relax. Although it is a car-free zone, families can rent bicycles or explore the island on foot. There is a bus that will take you to the different beaches around the island for those with tiny kids or prams. Apart from the beaches, there are underground tunnels, a lighthouse and many colonial buildings to visit and explore. You could even stay on the island in one of their affordable accommodation options!
Freemantle Markets
One of the most vivid and crowd-attracting markets in Australia, the Freemantle Markets has something for everyone. From food to art to wares, the atmosphere in these markets is always buzzing and uplifting. Take your family out for a fun day at the markets!
Lake Monger
Perth is famous for many things, including its black swan. You can play bird bingo, cycle around or picnic with your kids by the waterfront! A short 5-minute drive from Perth, Lake Monger is an easy escape from the busy city life!
Home things to do with kids this summer
If you can't get away from the city, here are some fun things you can do easily at home!
Make a photo journal or family yearbook.
Make a blanket fort or cardboard castle in your living room.
Create a scavenger hunt around your city or suburb.
I scream! You scream! We all scream for ice cream! Beat the heat and learn how to make ice-cream! It's also a great way to remain cool.
Throw some shrimp on the barbie and have a barbeque at home.
Have a water balloon fight.
Print out a list of award-winning kids' books and make up a summer reading list!
Start your own garden of herbs and veggies.
With some corn-starch, water and food colouring, make some sidewalk paint and let your kids go wild! Don't worry, it doesn't stain and will wash off with a little rain.
If you don't have enough sidewalk, organise an outdoor painting party using cardboard.
Make a birdhouse with popsicle sticks.
Paint canvas sneakers with fabric paint pens or acrylic paint and give your kids something pretty to wear all summer and a fun activity in one!
Set up a tent in the backyard to use as a summer playhouse. It'll get the kids out of the house for a short while so you have a moment to yourself!
Teach your kids about financial planning! Not as fun as the other items on this list, but it has long term benefits.