Home > Blog Posts > Top 10 Things to Do on a Budget this Aussie Summer
Top 10 Things to Do on a Budget this Aussie Summer
November 27, 2019

●

5 minute read

●
Authoritative Source
Daniel Wessels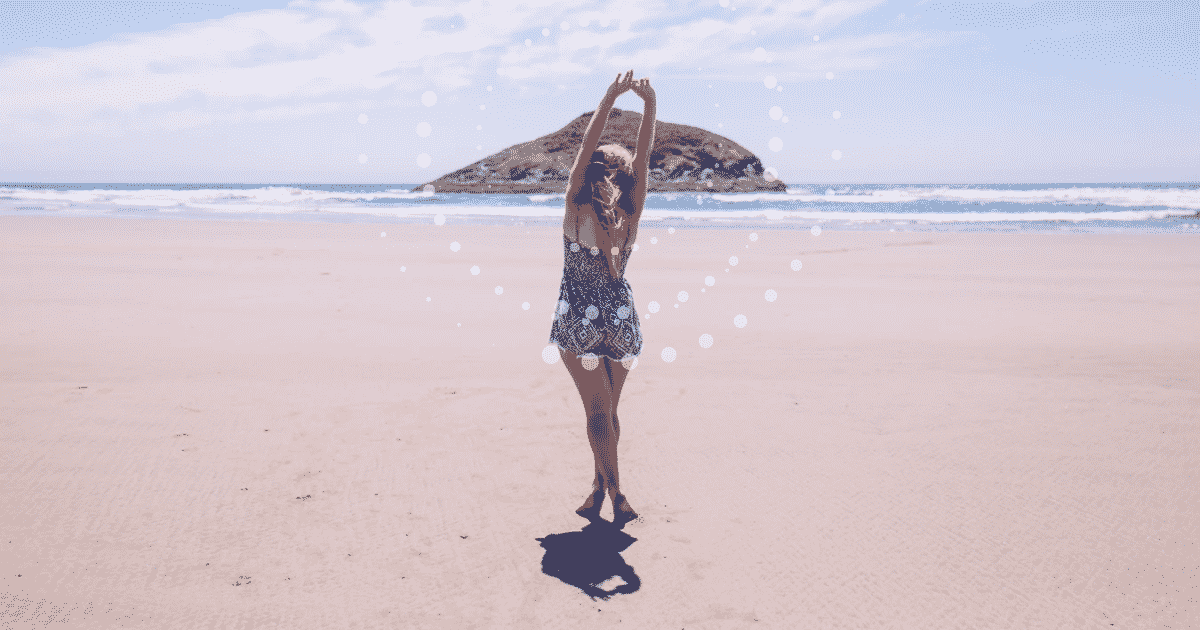 What can I do on a budget this Australian summer?
You don't need to spend a lot to enjoy this Australian summer. With the holiday season is upon us, it can seem hard to keep your spending to a minimum. Between all the office parties, Christmas presents and New Years events – it's easy to burn through your cash. After the gifts and parties have ended, there are still plenty of things to do in summer on a budget. Here at Jacaranda, we've made a list of our top 10 recommendations to help you get inspired.

What are the 10 things you must do on a budget before summer ends?
#1 Get amongst nature
While it may be hot as anything outside, you can't let the summer go by without taking advantage of the clear skies. So, head online and scout some of your nearby state parks for good hiking trails. Getting amongst nature doesn't cost you anything except time, making it the perfect activity to do on a budget! Just make sure you take a backpack full of water to keep you hydrated under the sun.

#2 Check out a free exhibition
Nothing says 'budget summer holidays' more than a trip to your city's local museum/art gallery. There's always a free exhibition running that you can enjoy and, on a rainy summer's day, what could be better than soaking up some culture?

#3 Make a slip 'n' slide
An Aussie summer can be brutal, so why not escape the heat with a bit of water-based fun? Many would remember the slip 'n' slide as a staple of their childhood, but the fun doesn't have to stop at adulthood. Just grab a hose, a large tarp, and some soap then head to your nearest grassy hill.

Nothing quite beats this home-made adrenaline rush. It's undoubtedly one of the best things to do on a budget come summertime!

#4 Go on a bike tour
Allow yourself to be a tourist in your own city and head out on a bike tour! Exploring any city by bike can offer up some unique insights – even if you're a local. Plus, biking around town doesn't have to cost you a thing. If you don't have a bike, borrow one from a friend or rent an affordable city bike for a few hours. Who knows what hidden gems you might find?

#5 Hit the markets
Although this one isn't exactly a money-saver, a trip to the markets can turn up some killer bargains. Besides, summertime is the perfect time to hit the markets! From farmers to fashion to all things festive, there's always a host of cool events popping up. These days, the best way to keep updated on what's going on is through Facebook. So, check out your local events to see what markets are near you.

#6 Get into the garden
If you have space and you're looking to make some long term savings – try building your own veggie garden this summer! Seeds are cheap, and all you need is some scrap lumber to make a small veggie patch in your backyard. Gardening is easy to do on a budget, so long as you do your research. Check out a few websites online or try your local library for books on the best plants to get you started.

#7 See the sunrise!
If there's one thing you do this summer, it should be this! Get up early, find the ultimate viewing spot, and enjoy the fresh morning air as you watch the sunrise. As far as activities you can do on a budget this summer, this one will offer up some of the best memories.

#8 Check out a festival
Between music, art, and food – there's always plenty of festivals on during this time of year. Although some of them may charge an entry fee, it's usually only a gold coin donation. That said, festivals can be pricey. To keep your costs down, try getting some cash out before you go in to limit your spending.
#9 Stargaze
Summer nights can produce some of the best starry skies. If you live in the city, it costs virtually nothing to hop in your car and head to a lookout. So, gather your friends, a few snacks and a blanket. It's easy to do on a budget, and there are few greater ways to spend a summer evening than staring up at the different constellations.

#10 Go on a mini road trip
Whether you head to the beach or the bush, there are bound to be a few choice summer spots not too far from home. So why not hit the road with some friends? Road-tripping only a few hours away won't cost you much in fuel, and with no accommodation costs, mini road trips can be the perfect summer activity to do on a budget. The key is to plan your itinerary ahead of time.

Before you head out, make sure you pack your own snacks to save money on food. It's also worth checking out some fuel comparison sites to make sure you're not paying top dollar on the way. There are tonnes of new websites and apps which can help you find the cheapest fuel options for your trip. However, we recommend you give Petrol Spy a go!

How can I travel on a budget?
Looking for some hot tips to help you stick to a budget on your summer travels? From planning hacks to family summer vacation ideas on a budget – we've got you covered! Travelling in the summertime doesn't have to blow through your finances. You can enjoy a relaxing getaway and still have the cash to spare if you take the time to do your research. So, check out our blog now for the latest in budgeting and holiday hacks!

Where can I borrow money?
Generally, online lenders can provide personal loans between $300 and $10,000. If you're looking for a financial boost for your summer vacation, we may be able to help! Our loans are 100% online, which means no paperwork and no long waiting periods. If you submit your online application within our business hours, we could even have a response for you in just 60 minutes.

To be eligible for a loan with us, you just need to fulfil the following criteria:

18 years or older
An Australian citizen or permanent resident
Currently receiving a regular income (at least for 90 days before applying)
Have a direct contact phone number and email address
Click here to find out more about our holiday loans.