Home > Blog Posts > Top 10 Sales this End of Financial Year
Top 10 Sales this End of Financial Year
July 2, 2019

●

8 minute read

●
Authoritative Source
Daniel Wessels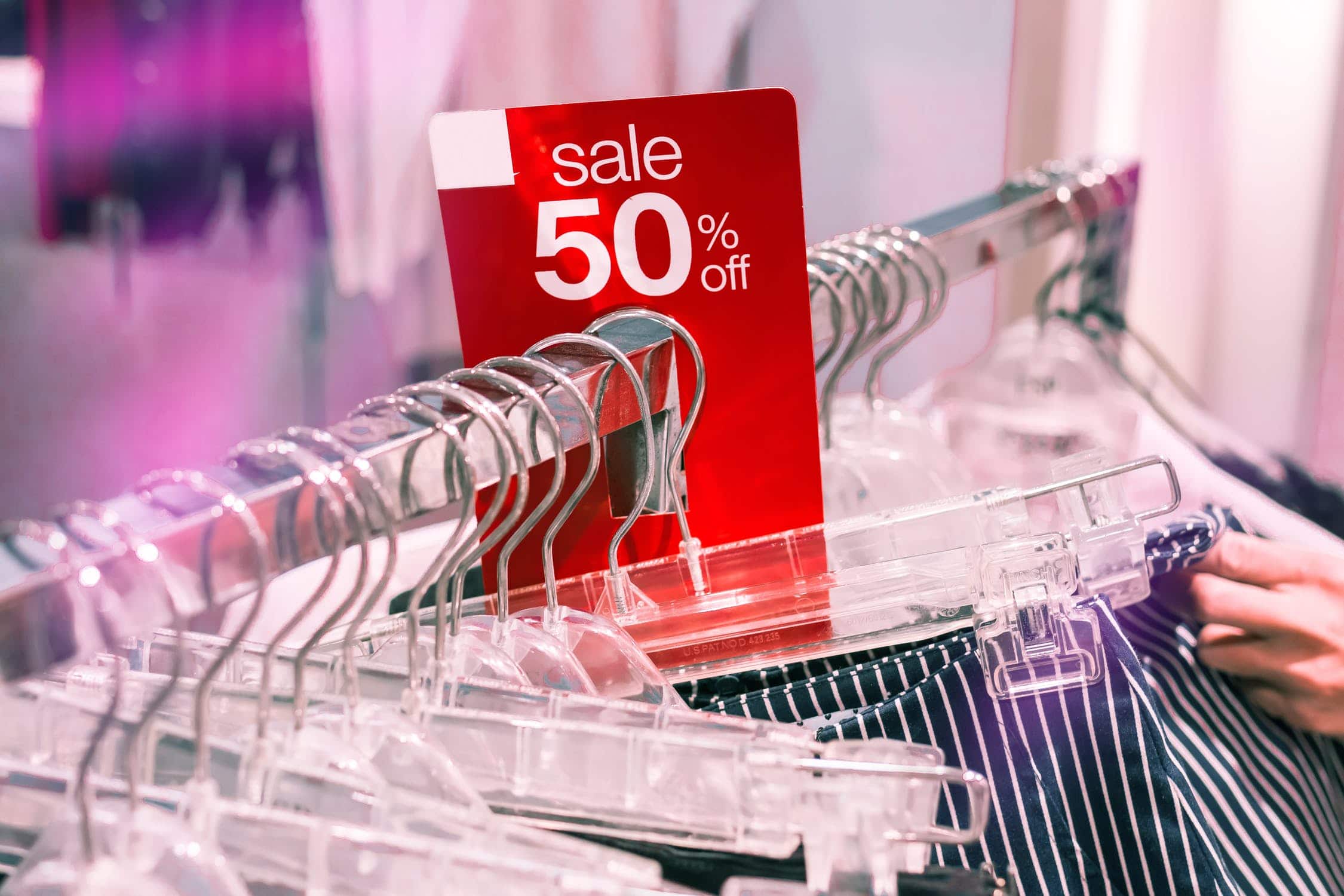 As the end of the financial year rolls around there is that niggling temptation to take advantage of the sensational sales popping up all over the place. But, what's really worth it? If your thinking in the way of clothing and shoes then you could pick yourself up a serious bargain – however, what about those big-ticket items? Cars, electronics and whitegoods tend to be significantly discounted at the end of the financial year. So, where can you find the best deals and what is worth purchasing? At Jacaranda, we've done our research so keep reading to learn more about small cash loans!
End Of Financial Year: What Do I Need To Know?
For those who aren't aware, let's clear up what the end of the financial year actually means. The Australian Financial Year runs from the 1st of July to the 30th of June. The Australian Tax Season runs from the 1st of July to the 31st of October. So, what is the difference? During the tax season, you will report on your earnings from the financial year. So, that means we are currently in the 2018-2019 financial year and the income you're currently earning will be reported in your 2019 tax return.
When Does The Tax Season End?
The tax season ends on the 31st of October. What does that mean? Basically, it means that you have until this date to lodge your tax return. It is very important that your tax return is lodged on time.
How Do I Lodge My Tax Return?
The best way to lodge your own tax return is through MyTax. This is a quick, easy, safe and secure way to lodge your tax return. The best part is, MyTax is 100% online. That means you won't have to do any downloading – the website is compatible with most devices including laptops, tablets, and smartphones. It is important to remember that you will need a myGov account that is linked to the ATO in order to use MyTax. Get quick cash loans today from Jacaranda Finance.
The Best Deals
So, now we've got the technical stuff out of the way, let's move on to the sales! Jacaranda has done the research so you don't have to…
Buying A New Car
Towards the end of June, most car companies do a stocktake of the stock they have on hand, they're sales and profits. The ideal situation for an importer or distributor is that there is minimal stock on hand and lots of cash. If this is not the case, distributors will offer their car dealers wholesale incentives to move cars that have been sitting around for a while. This is when we see the big EOFY sales. If you're in the market for a new car this is the time when you'll snag a really good deal!
Let's put things into perspective. In 2017, Toyota sold 216,566 vehicles in Australia – that's a lot of cars. But, get this, 24,546 were registered during June! That means 11.3 per cent of the total Toyota vehicles sold in Australia were sold during the EOFY sale period.
Will I Get A Fair Deal?
Usually, during the EOFY sale period, car dealers will be frank with you. Salesman are usually more inclined to slash the price on vehicles during the EOFY period. If a vehicle has already been marked down considerably don't be afraid to push for that little bit more of a discount. If the car dealer can't get you across the line often they will contact the wholesaler to reduce the price even more. Our top tip is to do some haggling – you'll never know unless you ask!
You can usually snag a great deal up until the 30th of June. It is important to remember that it doesn't matter if you don't drive the car away straight away. It actually doesn't matter if the car isn't registered until July. As long as you have signed the contract, the deal is done. Remember, towards the end of the month, dealers always have quotas to meet so don't be afraid to push your dealer a little harder for a good deal!
What To Remember When You're Buying A Car…
Know what you want! It is important to know what car you would like to purchase before you head into the dealership;
Check whether it's available in a specification that's overstocked;
What about last year's model? You could get an even better deal on last year's model, so ask the dealer if there are any left in stock;
Shop around for the best deal. Don't be afraid to head to other dealers and compare prices;
Trade your old car in! Shop around and get lots of different quotes on a trade in price from your car;
Don't be swayed by illusory warranty coverage or free accessories.
The Likely Traps
It is so important to know what you want before heading into the dealership. The bad news is, if you don't, the salesman will usually see you coming from a mile away. So, do your research! A deal might sound great but don't jump in too quickly. Shop around! If you're planning on selling your old car it is important to look at your options for a trade in price as well. Often, it is a good idea to try selling your car privately if it is in reasonable condition. Carsales.com provides a helpful list of current factory deals so you can find the best end of year bargain!
Need New Electronics?
Electronics are another great investment during the end of the financial year period. Stores like Harvey Norman, JB Hi-Fi and Dick Smith have some great deals on TV's, laptops, appliances and other devices. Much like purchasing a car, it is important to shop around for the best deals on the market. Many electronic dealers are very competitive. Don't be afraid to let the store manager know that you have found a better deal elsewhere. Sometimes you might get lucky. The manager might match or even beat a price you've found through one of their competitors.
Shop Online
Whether you're an online shopper or not, there are some definite bargains to be had online this end of financial year. From clothes to shoes, appliances to homewares there is definitely something for everyone. If you're on the hunt for a bargain finder.com.au has the 50 best online stores this EOFY – we recommend you check them out ASAP! Like always, it's all about doing your research. We suggest you compare sales from store to store. This is particularly easy to do when you're shopping online. It's also a good idea to keep your eyes peeled for discount codes that you can apply at the checkout. These could save you a few extra dollars or even allow customers access to free shipping.
Jacaranda Australia
Looking for a little extra cash this end of financial year? Jacaranda Finance is the lender with a difference. Maybe you've seen a great deal on flights or maybe you just need some spare cash for a new fridge. Jacaranda offers online loans for a variety of different expenses. We do our best to give all Aussies a fair go at a personal loan. The best part is, our application process is 100% online. That means you can apply whenever you are and wherever you like! It could only take you a few minutes to complete our application form. All you need is an internet connection – you could even apply from your smartphone.
Who Is Eligible?
At Jacaranda, we like to keep our application criteria pretty straight forward. We think all Aussies deserve a fair go. So, here's what you'll need to say 'yes' to if you'd like to submit an application…
You must have an active mobile number and email address
Applicants must be over the age of 18
A regular income must have been deposited into your own personal bank account for the last three months
Applicants must have internet banking set up
All applicants must be able to prove you are an Australian citizen or permanent resident
How Do We Look At Bad Credit?
Worried that bad credit might stand in the way of a personal loan? Jacaranda has revolutionised the way we look at poor credit. We have revolutionised the way we look at credit. Bad credit can hang around for up to 7 years – that's a long time! We don't think a mistake that happened back then should have to dictate your ability to get a loan right now! So, when you apply with Jacaranda we will look at more than just your credit score. Our team takes a deeper look at your finances, including bank statements and employment status to ensure a personal loan is right for you. We don't claim to approve every single loan that passes our desk, however, we do our best to match applicants with appropriate loan products.
Ready To Apply?
Ready to get started? The application process is simple, speedy and convenient. Here's how you could apply for a personal loan with Jacaranda this end of financial year…
Step 1
Simply scroll up and use our loan calculator to select an amount and repayment period. When you're happy just hit 'apply now'.
Step 2
If you've chosen to proceed with an application then you will be directed to our 100% online application form. This could only take a few minutes to complete. Once you've finished let our team do the hard work whilst you sit back and relax. If you've chosen to apply within AEST business hours then our team will do their best to get back to you with an outcome in 60 minutes.
Step 3
If your application was successful a member of our team will be in touch. We will send over a loan contract for you to review and sign. Jacaranda encourages you to make yourself aware of any fees or charges you could incur for late or failed payment. When you're happy, simply sign and send it back.
Step 4
Once we receive your signed contract our team will transfer the funds straight to your account. We do our best to get you the cash on the same day. However, it is important to remember that inter-bank transfer times can cause a slight delay. Your cash will always be transferred in the next available round of banking.
Want to Read More?
Check out how a personal loan could help your next move, discover where you should travel this winter and learn more about credit defaults on the blog now!