Home > Blog Posts > These 'Ultra-Processed' Foods Are Halting Your Diet
These 'Ultra-Processed' Foods Are Halting Your Diet
September 12, 2019

●

7 minute read

●
Authoritative Source
Jacaranda Team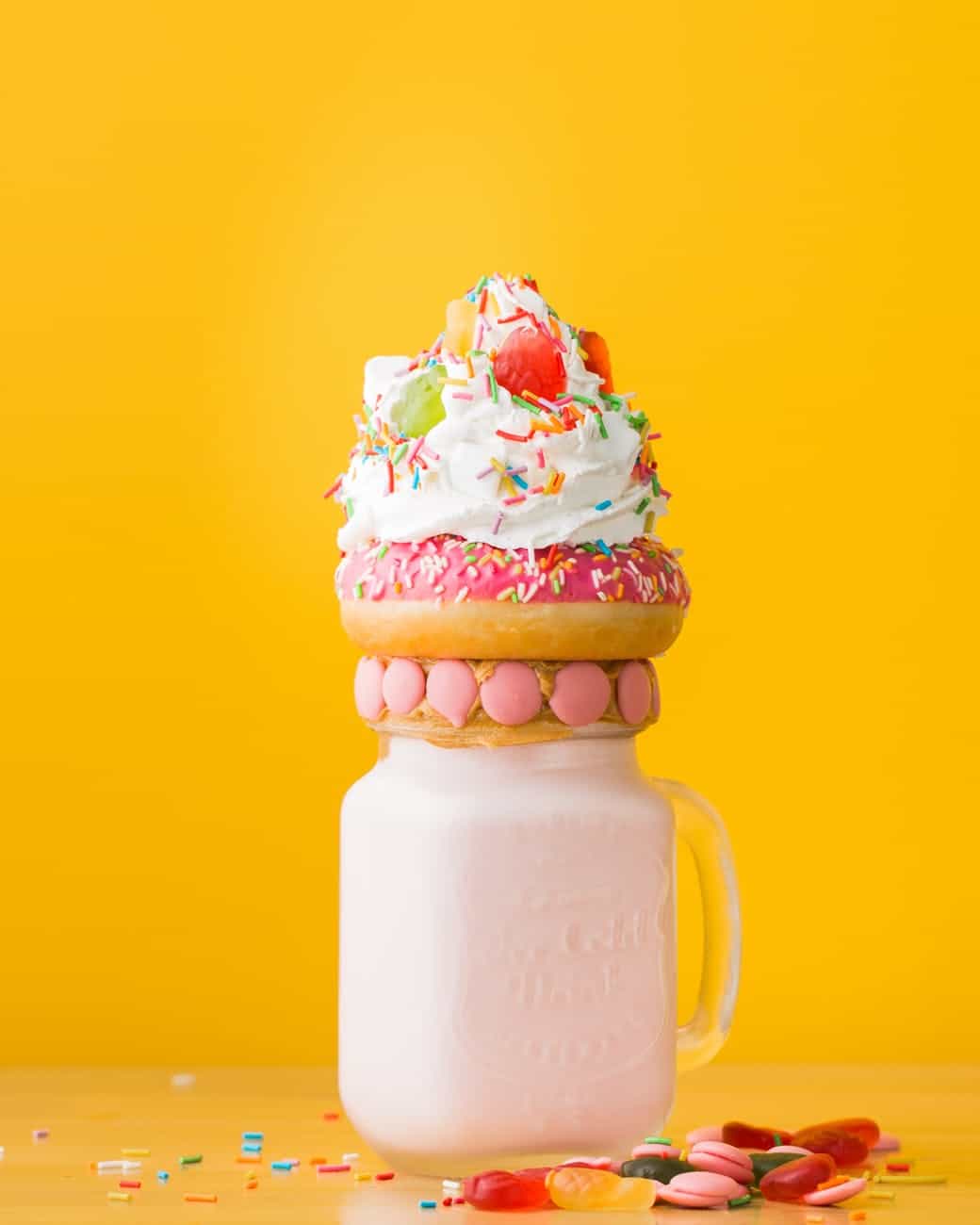 We're all guilty of it, processed food is absolutely everywhere. The worst part is, it's so convenient! The truth is, it's just easier to grab a takeaway meal after a long day at work. We are all guilty of it. A recent study, however, has proved that nearly half of the Australian diet is considered to consist of 'ultra-processed' foods. At Jacaranda, we think that's pretty shocking. So, how can you check your diet and eat less of the bad stuff? We've done our research.
So, You Think You're A Healthy Eater?
We're all guilty of making unhealthy choices from time to time, but, what if we didn't realise the choices we were making are unhealthy? A lot of the time, Aussies are relying on what they see on the packaging of a product, as well as careful marketing ploys to dictate what they do and don't eat.
Who can really blame us? Most of these companies are very good at making us think that what we are consuming is healthy. However, it has become exceedingly more important for consumers to remain aware of strategically placed marketing techniques that make 'ultra-processed' foods look like healthy options.
Go Full Fat
That's right if you're shopping for dairy products like milk, yoghurt, cheese or butter, the full-fat option is actually better for you. Low-fat and no-fat options actually mean the product has been highly processed whilst containing a truckload of sugar and chemicals. Full-fat dairy products also have the benefit of keeping us fuller for longer. That means you won't be reaching for a snack in 20 minutes time, which ultimately means you consume fewer calories when you get small loans.
It's confusing, right? You think you're doing the right thing. The packaging says it's a healthy option, so why shouldn't we believe it? If you're looking to make the switch from highly processed foods to healthier choices then it's important to do your research. What you see isn't always what you get, unfortunately.
Cut Out The Breakfast Cereal
Breakfast cereals are one of the biggest traps in the supermarket. They claim to provide 'healthy vitamins and minerals to start your day' but what they really contain is highly processed and refined forms of sugar. Yes, these cereals may leave you feeling content for half an hour, but then they're gone. You'll be hungry again and reaching for something sweet to kick the sugar craving.
Instead, reach for a hearty breaky that is going to keep you fuller for longer. The experts suggest options like eggs, avocado, greens, mushrooms and sourdough toast – all are high in protein and healthy fats. If you're keen on something a little bit sweeter at breakfast time then reach for oats with honey as a healthier alternative to traditional cereals. We've armed you with a list of the cereal favourites you should look out for fast cash loans:
| Cereal | Grams of Sugar/Serving |
| --- | --- |
| Kellogg's Special K Original Cereal | 5.8g of sugar per 40g serving |
| Morning Sun Fruit Muesli | 6.5g of sugar per 45g serving |
| Nestle Milo Cereal | 8.2g of sugar per 30g serving |
| Nutri Grain Cereal | 10.7g of sugar per 40g serving |
| Kellogs Just Right Cereal | 11.5g of sugar per 40g serving |
| Kellogs Sultana Bran Cereal | 12.7g of sugar per 45g serving |
If you're looking for a healthier cereal option then we suggest you take a look at the following:
| Cereal | Grams of Sugar/Serving |
| --- | --- |
| Uncle Tobys Weeties | 0.1g of sugar per 30g serving |
| Uncle Tobys VitaBrits | 0.1g of sugar per 30g serving |
| Uncle Tobys Traditional Oats | 0.4g of sugar per 30g serving |
Protein Is Key
If you're looking to avoid snacking on highly processed foods throughout the day then keeping yourself fuller for longer is paramount. Eating foods that are rich in protein is the best way to stop sugar cravings. By high protein foods, we don't mean muesli bars that claim to be 'high in protein', we mean actual protein.
Meals that include ingredients like eggs, lean meat, poultry, fish, full-fat yoghurt, full-fat cheese, full-fat milk, tofu, legumes and beans. There heaps of different ways these foods can be incorporated into every meal. If you're looking for a handy snack we suggest canned tuna with whole-grain crackers and cheese. Or, you could opt for full-fat Greek yoghurt and honey.
It is pretty simple to include a variety of lean meat and poultry into main meals since there are plenty of amazing recipes to make the most of these ingredients. Want to know how many servings of protein you require? We've made it super simple:
| Age Bracket | Servings of Protein/Day |
| --- | --- |
| Men aged 19-50 | 3 serves |
| Men aged 51 years and over | 2.5 serves |
| Women aged 19-50 | 2.5 serves |
| Women aged 51 years and over | 2 serves |
| Pregnant women | 3.5 serves |
| Breastfeeding women | 2.5 serves |
Are you wondering what a standard serving size actually looks like? No worries, we've got you covered. A standard serving size is one of:
65g of cooked lean meat such as beef, lamb, veal, pork, goat or kangaroo (approx. 90 – 100g when raw);
80g of cooked lean poultry such as chicken or turkey (100g raw);
100g of cooked fish fillet (approx. 115g raw);
One small can of fish;
2 large eggs;
1 cup of beans like lentils, chickpeas, black beans or split peas;
170g of tofu;
30g of nuts, seeds, peanut or nut butter.
Eat More Fruit And Veg
This is a rather obvious one, but you'd be surprised how few of us are getting the correct serving of fruits and vegetables each day. As most of us know, fruits and vegetables provide us with a variety of essential vitamins and minerals as well as protecting against some diseases. Vitamins and minerals such as Vitamin A (beta-carotene), C and E, magnesium, zinc, phosphorus and folic acid can all be found in fruit and vegetables in their purest form.
Regular consumption of fruit and vegetables has also been linked to the prevention of type 2 diabetes, stroke, heart disease and high blood pressure. It is important to make sure you are eating a variety of fruit and veggies as they all contain different protective compounds. We've made it simple to understand:
| Colour of Fruit/Vege | Protective Compound |
| --- | --- |
| Red Fruits/Vegetables | These fruits and vegetables contain lycopene, an important agent in fighting prostate cancer and heart disease. |
| Green Vegetables | These vegetables contain lutein and zeaxanthin and are important in protecting age-related eye diseases. |
| Blue and Purple Fruits/Vegetables | These fruits and vegetables contain anthocyanins and may help to protect the body from some forms of cancer. |
| White Fruits/Vegetables | These fruits and vegetables contain sulforaphane which is also important in protecting against cancer. |
How many servings should you have per day?
So, how many servings of fruit and vegetables should we be eating per day? The experts say to aim for 5 servings of veggies and 2 servings of fruit. But, how can we make this happen? Here are a few tips to keep in mind:
Keep fruit on the bench at home, that way it is easy to access when you feel like a snack;
Pre-cut fruit or veggies to take for a snack at work;
Add some extra veggies to your dinner plate, whether that's some steamed carrots or baked sweet potato;
Make a soup that is easy to throw down as a snack or lunch option;
Fruit smoothies are a great option;
Add vegetables to stir-fries.
It is important to remember that fruit juice does not count as a serving of fruit. Most of the time, fruit juices are full of processed sugars – they aren't the real deal. So, it is best to reach for raw fruits and vegetables wherever possible. The less you do to the fruit or veg, the better!
Feel (and look) Better!
Not only will cutting out the 'ultra-processed' foods do wonders for your health but you'll feel better from the inside out. High processed foods make us feel full of energy for a limited time only. Whereas, eating foods that are high in healthy fats and protein allow us a sustained level of energy. As well as feeling better on the inside, these foods will improve the appearance of your hair, skin and nails:
Salmon – Loaded with vitamin D and protein, as well as Omega 3 fatty acids, eating Salmon will keep your scalp healthy and promote hair growth.
Sweet PotatoFull of beta-carotene, eating sweet potato will give your skin that healthy, tanned glow.
NutsNuts, including peanut and other kinds of nut butter, are rich in omega fatty acids, vitamins, antioxidants and minerals which all encourage the healthy growth of hair, skin and nails.
AvocadoEveryone's favourite, avo is filled with healthy fats as well as vitamin E and B. These vitamins work on a cellular level to protect and strengthen hair and protect a damaged scalp.
Leafy Greens – Green veggies contain high levels of vitamin C which is a powerful antioxidant known for preventing hair breakage and protecting the skin against damage from UV rays. Vitamin C is also known to boost the production of collagen promoting skin elasticity and firmness.
Like what you're reading? Did you know Jacaranda provides personal loans from $300 to $10,000? Jacaranda Finance is 100% online. That means you can apply anywhere and at any time – even from the comfort of your own home. So, whether you have bad credit or receive Centrelink, you can scroll up and apply right now for the cash loan you need.
Enjoyed reading this article? Check out our blog for more tips on finance, travel and lifestyle.
Read up on how you can be a greenier human and save money doing it here!